What is a Mala?
Malas are wearable works of art. Each unique piece is meticulously hand-knotted with 108 gemstones and infused with special intentions.
Mala beads are not only beautiful accessories, they serve as versatile tools, aiding in meditation, anxiety relief, chakra balancing, and intention setting.
Every DarcMoon creation is an embodiment of love and positive energy, making them meaningful gifts for yourself and loved ones.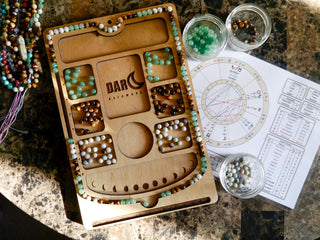 SPotlight on
Natal Chart Malas
A natal chart is a map that shows where the stars and planets were on the day you were born. Based on this astrology, DarcMoon will create a Mala reflecting your unique personality and life path.
How to choose the perfect Mala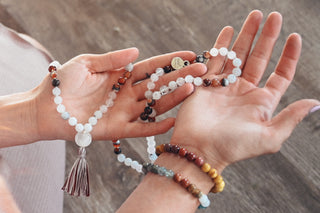 Trust Your Intuition
Allow the right Mala to find you and connect with a design that you love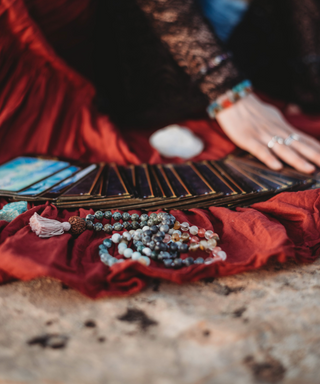 Explore Your Intentions
Ask yourself: What am I seeking? What do I want to manifest?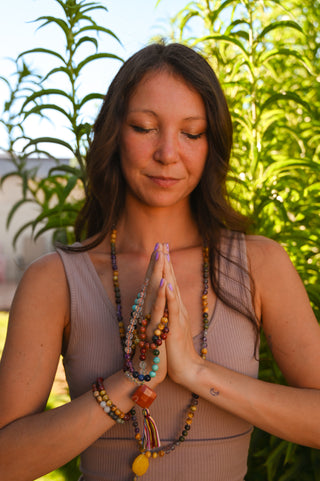 Consider Your Chakras
Match gemstones to the 7 Chakras in the body or choose based on your desired energy focus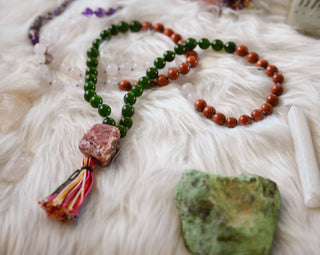 Create a Custom Design
Collaborate with DarcMoon to bring your artistic vision to life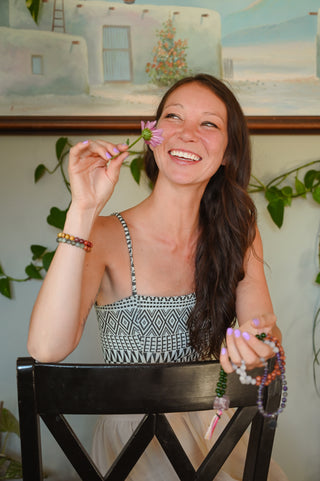 Meet Lynnea
Lynnea is the artist and creative director behind DarcMoon. She's been tying Malas and teaching jewelry-making workshops since 2016.
More about DarcMoon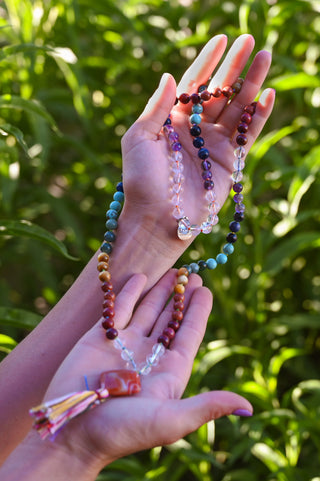 Handcrafted
Each piece is thoughtfully handcrafted and unique. DarcMoon considers the qualities of the gemstones, the beauty of the design, and infuses each creation with positive intentions and love.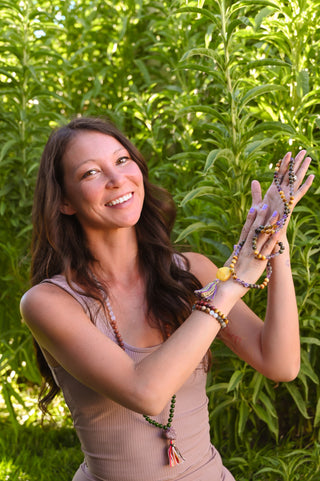 Female-Owned
DarcMoon embodies creativity, innovation, and quality craftsmanship, fueled by the strength and resilience of the women behind it.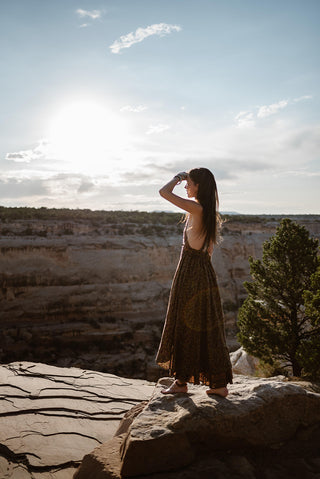 Inspired by Adventure
Based in Western Colorado, Lynnea draws inspiration from the landscapes, the people encountered, and the connections formed along the journey.
Latest Journal Entries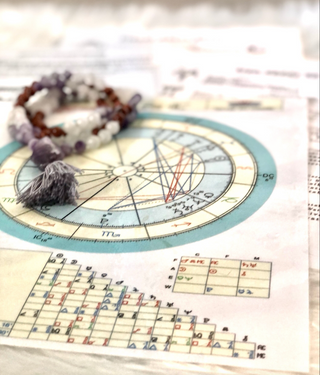 What is a Natal Chart? A natal chart, also known as a birth chart, is a snapshot of the sky at the precise moment and location of your birth. This astrological map...