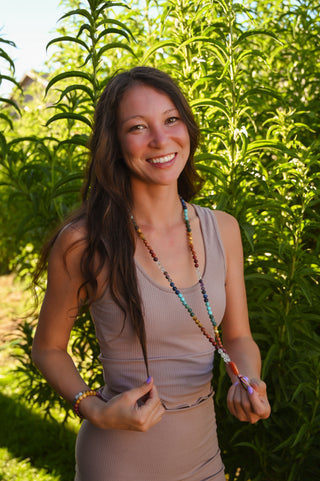 Founder and Creative Director
Lynnea Tai
DarcMoon is a national & international Mala & Gemstone Jewelry Business. Owner & artists, Lynnea, has been hand tying & teaching the art of Mala Beads since 2016. Currently she resides in the High Desert of Grand Junction, Colorado where she infuses the outdoor energy into each of her high quality creations.
Lynnea loves to collaborate with local businesses, creators & artists; to host a wide variety of creative experiences. The ancient art of Mala making, the special gemstones & the unique energies each Mala holds are all aspects she loves about being a full-time artist.
Lynnea also loves the connections & relationship she has created through her jewelry. You can shop creations online, work with her to create a custom Mala or attend a workshop or pop-up shop!
xo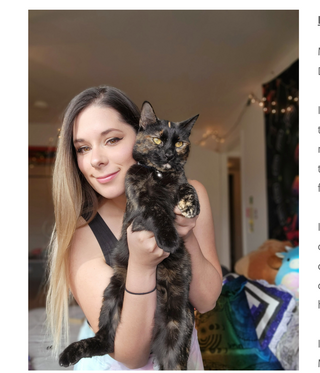 Studio Assistant
Lessie
Hi! I'm Lessie! I am a creative at heart & I have dabbled in many forms of media in my life. From painting, drawing, sculpting & making beaded cuffs & perler designs, my love runs deep for anything that gets my hands moving.

In recent years, I've discovered Gemstone jewelry, Malas & the healing that meditation can bring to one's life. Through my interest in Malas, I came across DarcMoon in her early years & attended one of her first workshops in Palisade. The rest is history!

I look forward to helping DarcMoon grow & seeing you all at the occasional workshops & local markets. Truly I am most excited for DarcMoon to help me grow as a creator & person. Being a small part of this business has already helped me reach out of my comfort zone & being around another creative is exactly where my heart needs to be.

I am excited to see where my time with DarcMoon takes this lovely woman owned & operated company!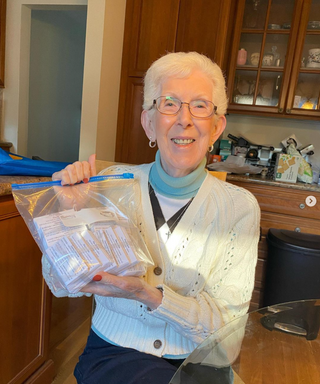 Packaging
Patricia
Patricia is Lynnea's grandmother and is responsible for the 3 description cards that come with every Mala - What Is A Mala?, Why 108? & Care Instructions.

Patricia prints, cuts & literally hand sands the edges of all of those cards you receive. (& yes I said she hand SANDS the edges of the cards, grandma is extra & we appreciate her) 🥰

Quality, effort & love 15/10 - thank you Patricia & I'm so honored you are on the team.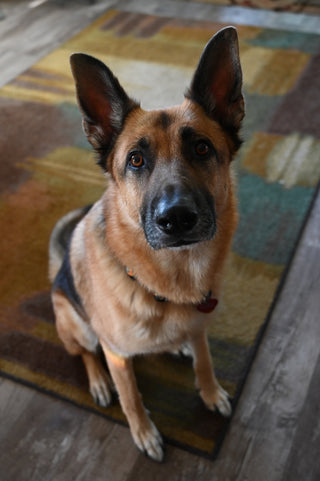 Adventure & Activities Coordinator
Roam
Hi I am Roam, Lynnea's very handsome German Shepherd.
I am the lead A&A coordinator here at DarcMoon. I make sure my mom gets outside everyday. This is for inspiration but also to remind her we are living our life exactly the way it is intended to be!

I am sure to put my kisses & love in to every piece while mom is creating. I also am amazing at finding any left over beads. I just wanted to say thank you for supporting us & believing in our dream!
Rich text
It all started with street art on a trip and has since become what it is today.