Zebra Jasper, Mookaite Jasper & Tiger's Eye Choker Mala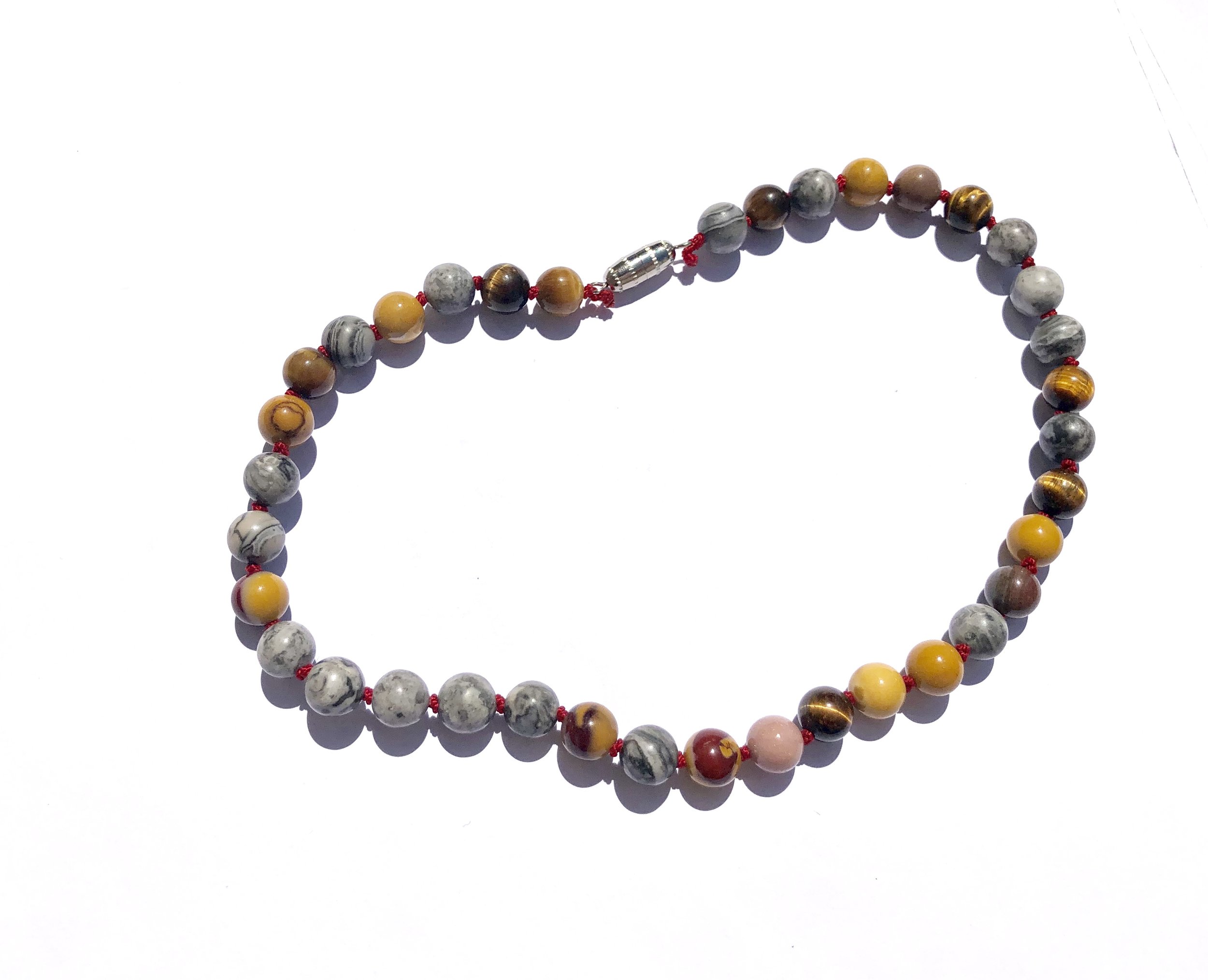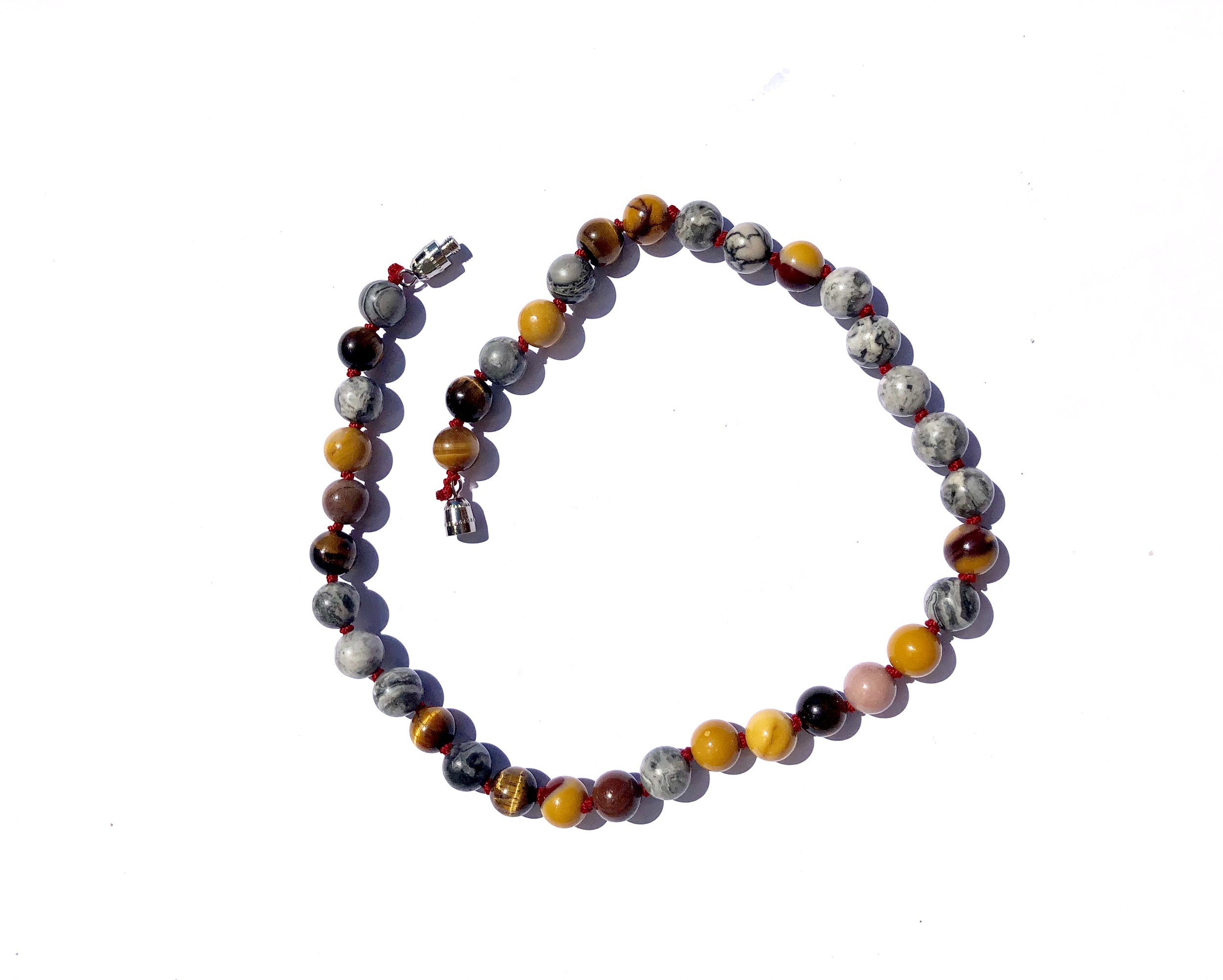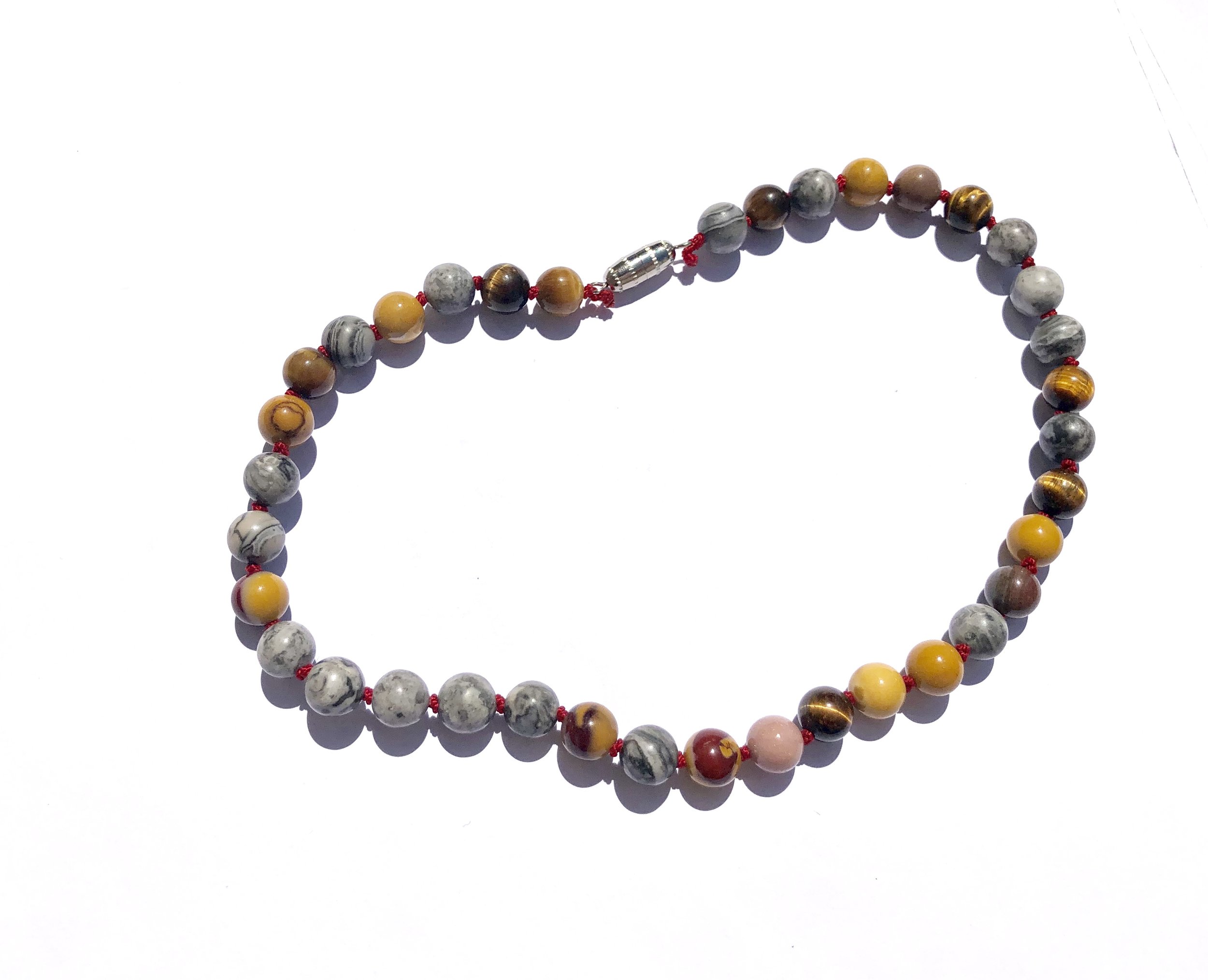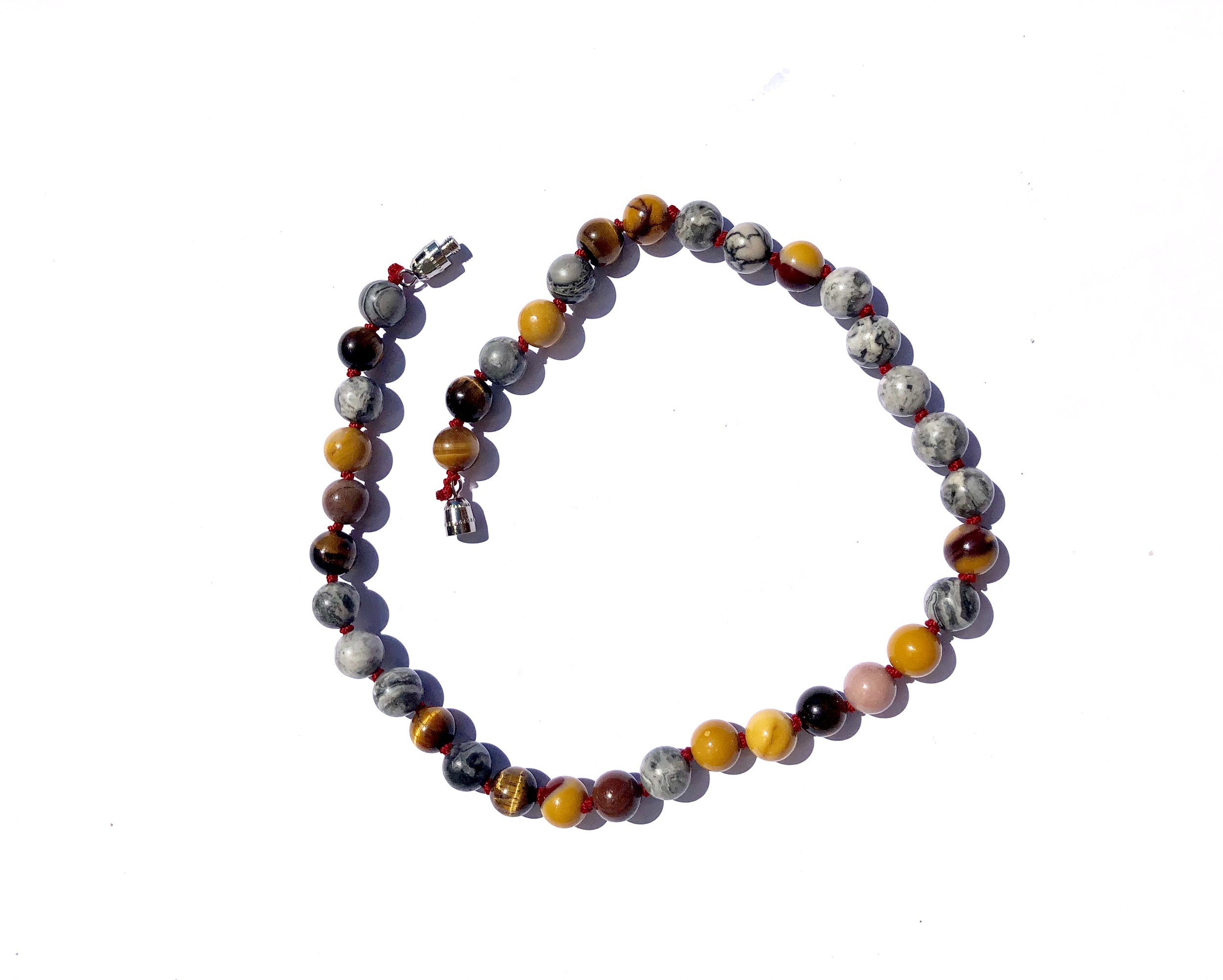 Zebra Jasper, Mookaite Jasper & Tiger's Eye Choker Mala
Zebra Jasper can show us our own true nature & help us see past illusion. It is a grounding stone which connects to the Earth. Zebra Jasper is an effective aura protection stone. It brings you a sense of ease & knowing that in the end, all will be as it should. Zebra Jasper stimulates the Root Chakra.
Tiger's Eye is a stone of protection. It has the power to focus the mind, promote mental clarity & assist in resolving problems objectively & unclouded by emotions. Tiger's Eye is particularly useful for healing psychosomatic illnesses & dispelling fear & anxiety. Also, useful for recognizing one's own needs in relation to the needs of others.
Jasper is a supreme nurturer. It brings tranquility & wholeness; aligning the chakras & aura. It can facilitate shamanic journey & dream recall. Jasper is a protection stone & it provides balance for Yin & Yang. It aligns the physical, emotional & mental bodies. Encouraging honesty within you.