Agate, Amethyst & Sodalite Mala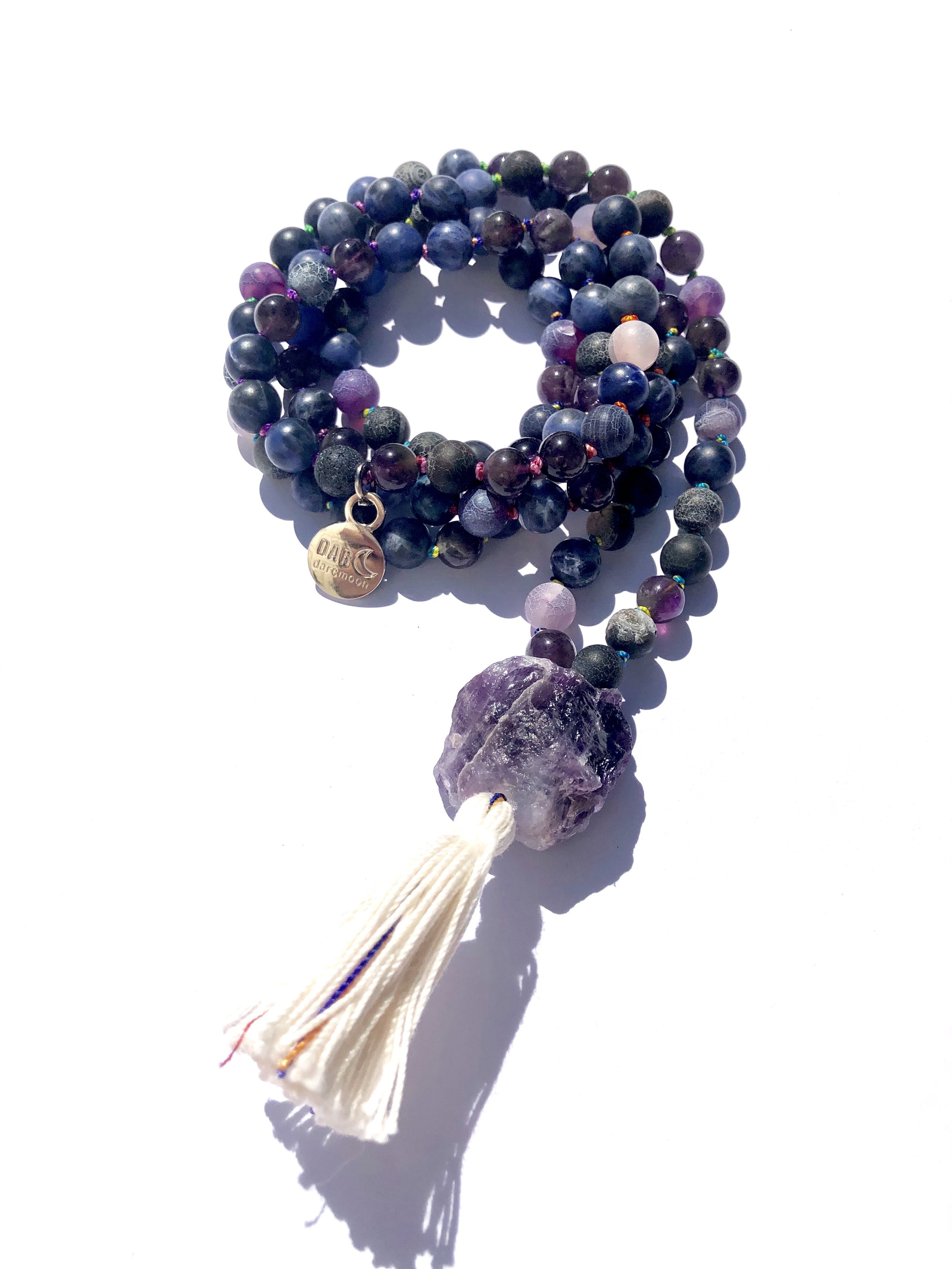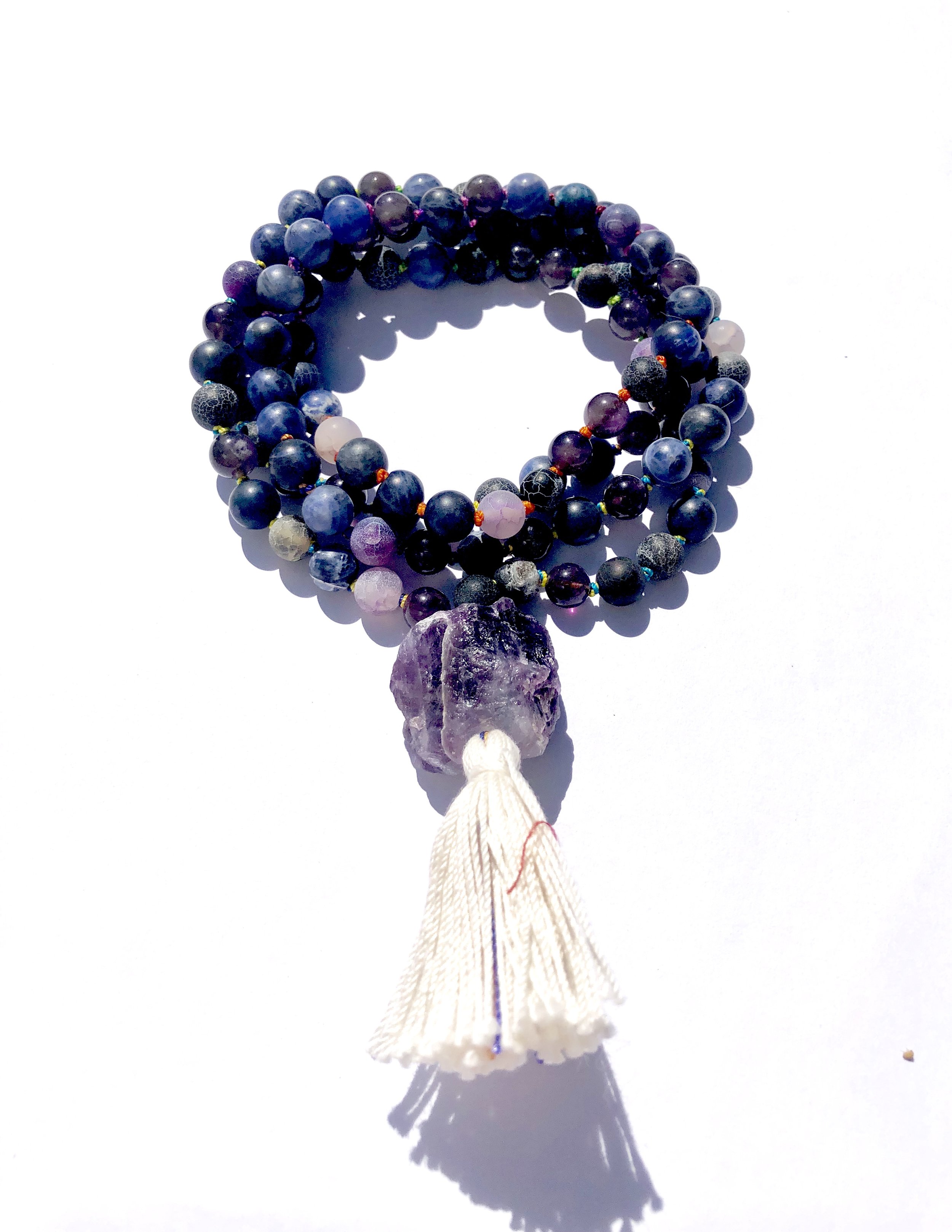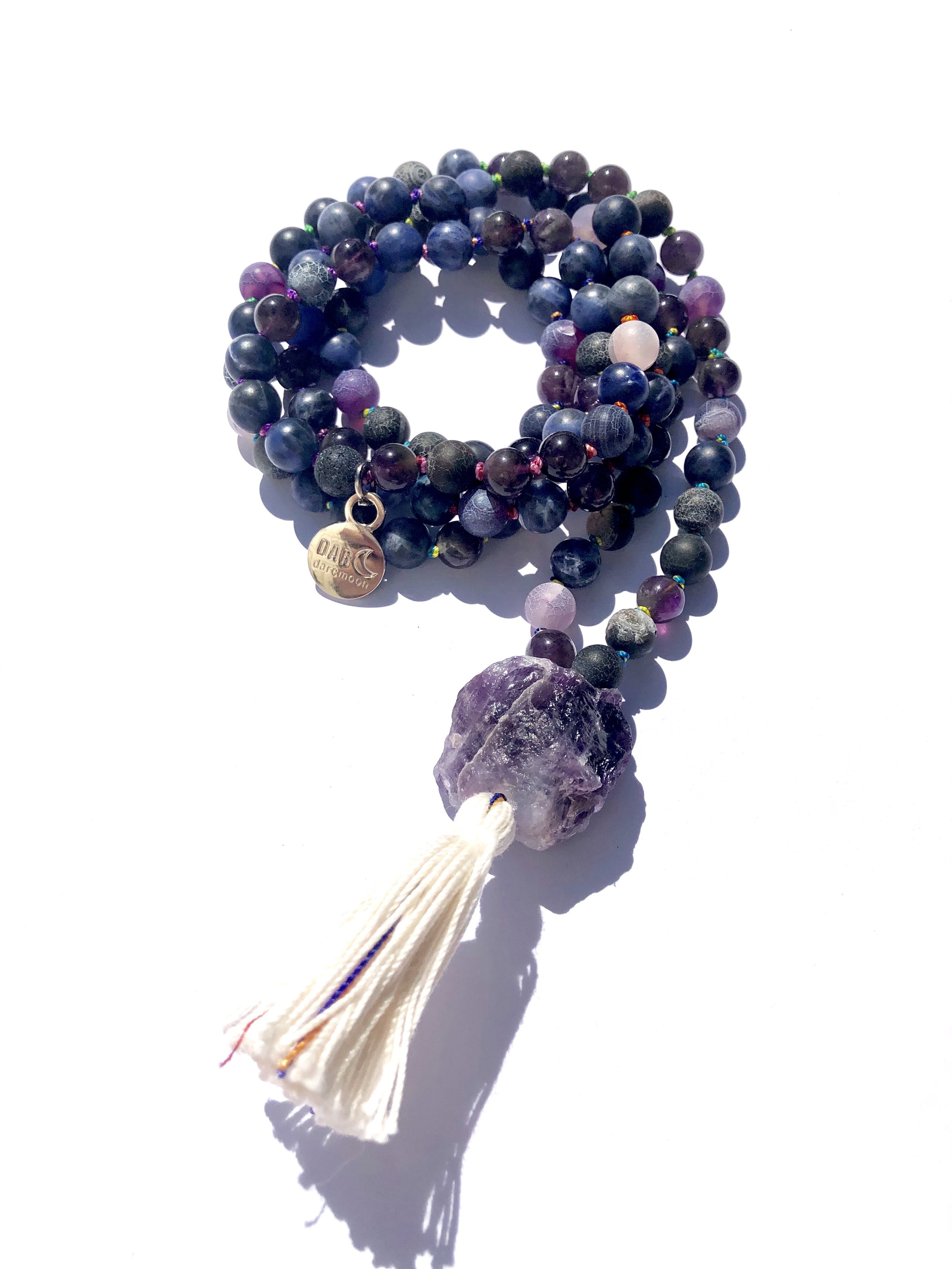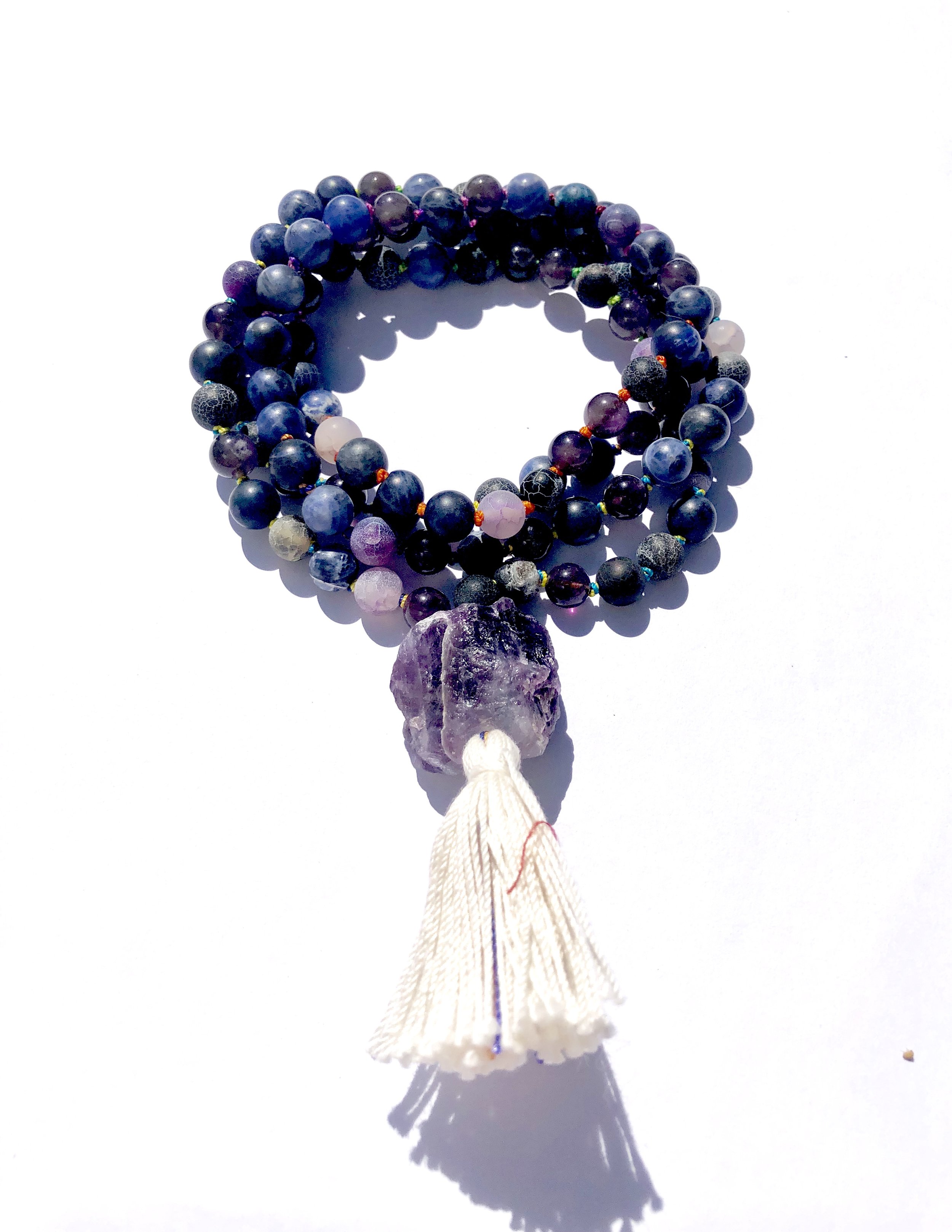 sold out
Agate, Amethyst & Sodalite Mala
Agate is a grounding stone. It brings emotional, physical & intellectual centering & stabilizing energy. Agate has the power to harmonize yin & yang; the positive & negative forces that hold the universe in place. It is a soothing & calming stone that brings great strength and self-analysis. It stabilizes the aura, activating the Root Chakra.
Amethyst is an extremely powerful & protective stone with high spiritual vibrations. It guards against psychic power. Its serenity enhances higher states of consciousness & meditation. Amethyst has strong healing powers. It eases headaches & releases tension. It is an excellent cleanser for the blood. Also, enhances memory & improves motivation. Amethyst stimulates the Crown & Throat Chakra.
Sodalite unites logic and intuition. Sodalite is a stone that is good for healing breaches in communication. It is a stone of truth, and allows this in all forms of communication. It correlates to the Throat Chakra.