Cherry Quartz, Lava Rock, Amethyst & Druzy Quartz Geode Mala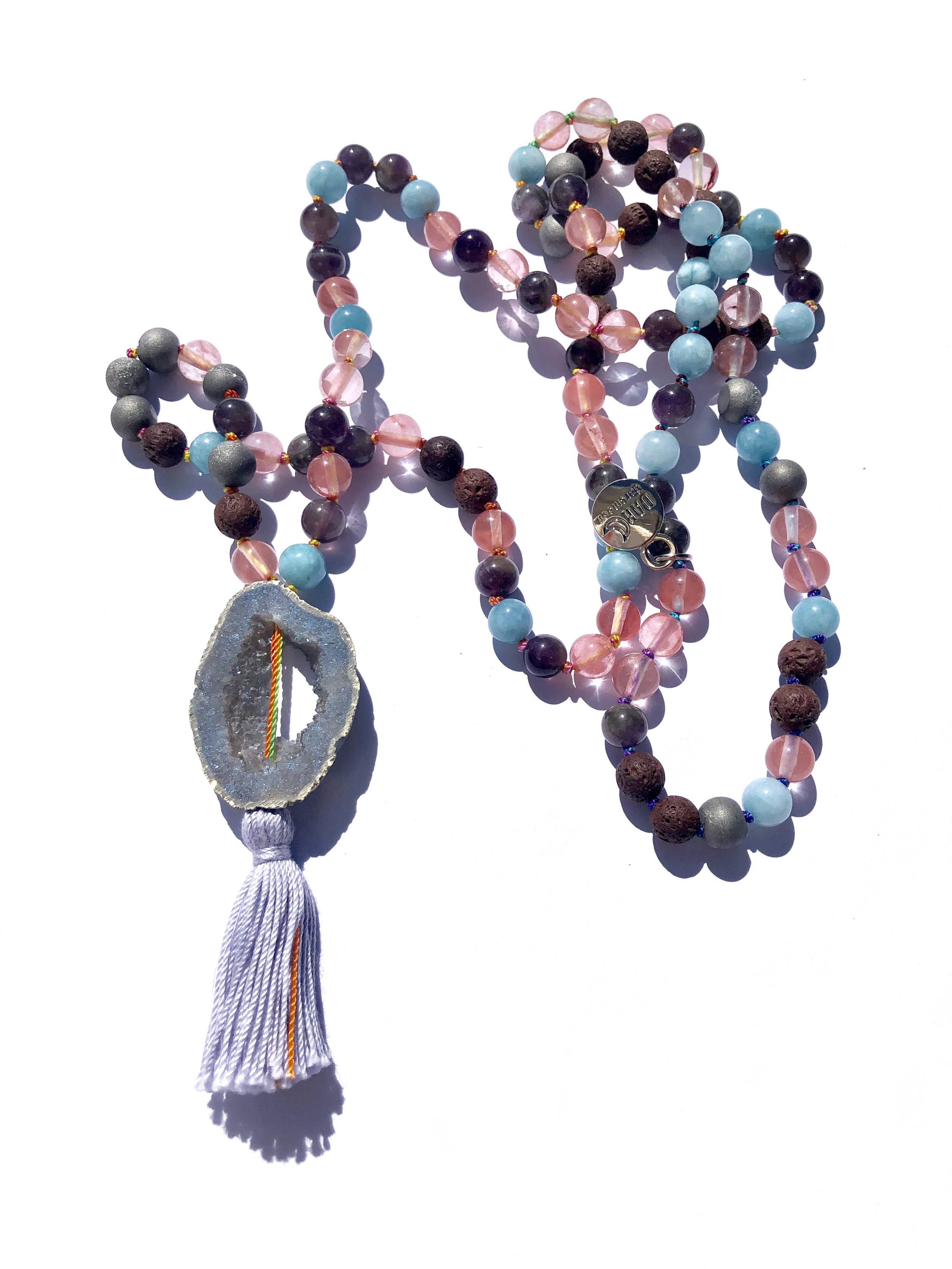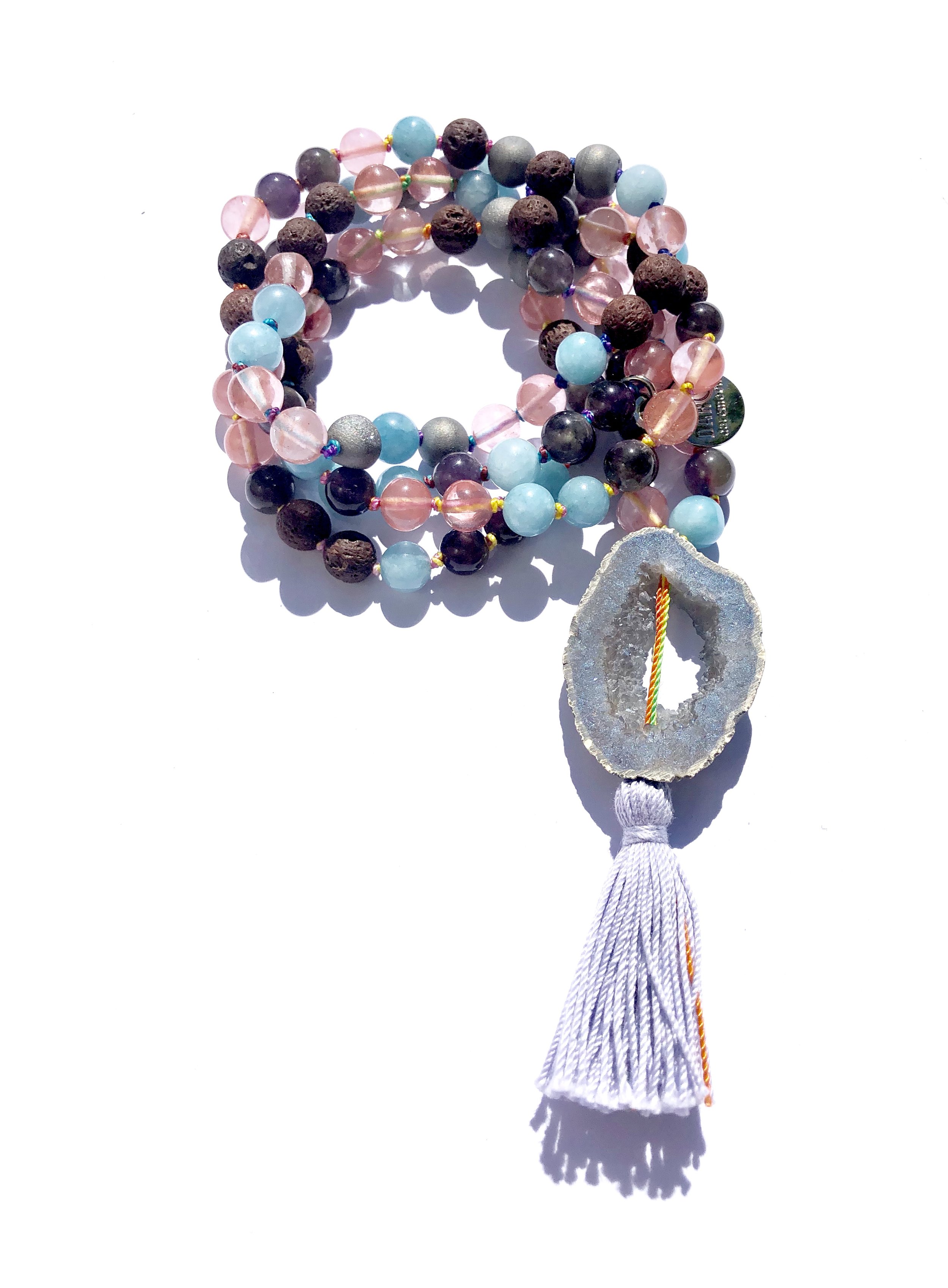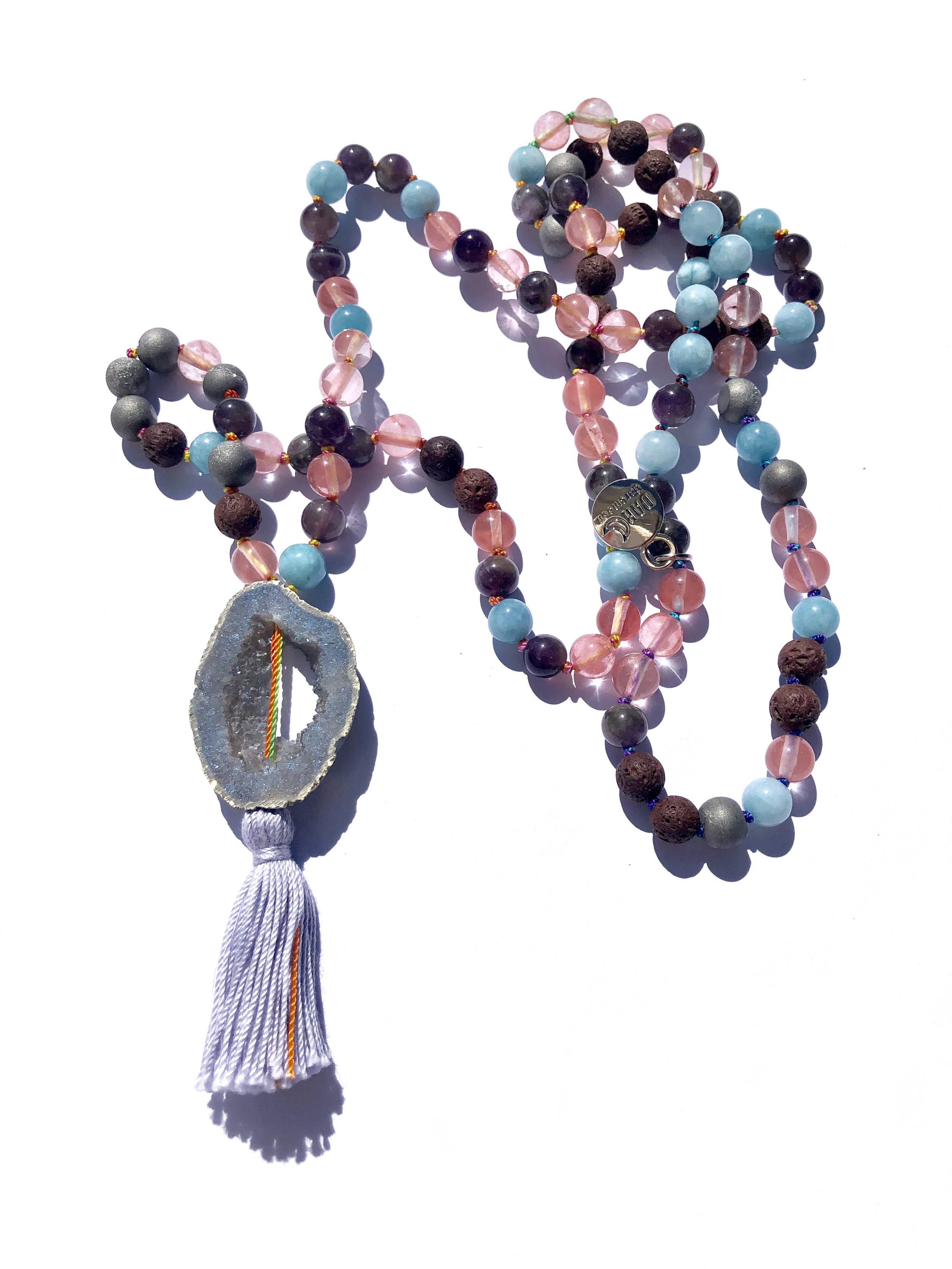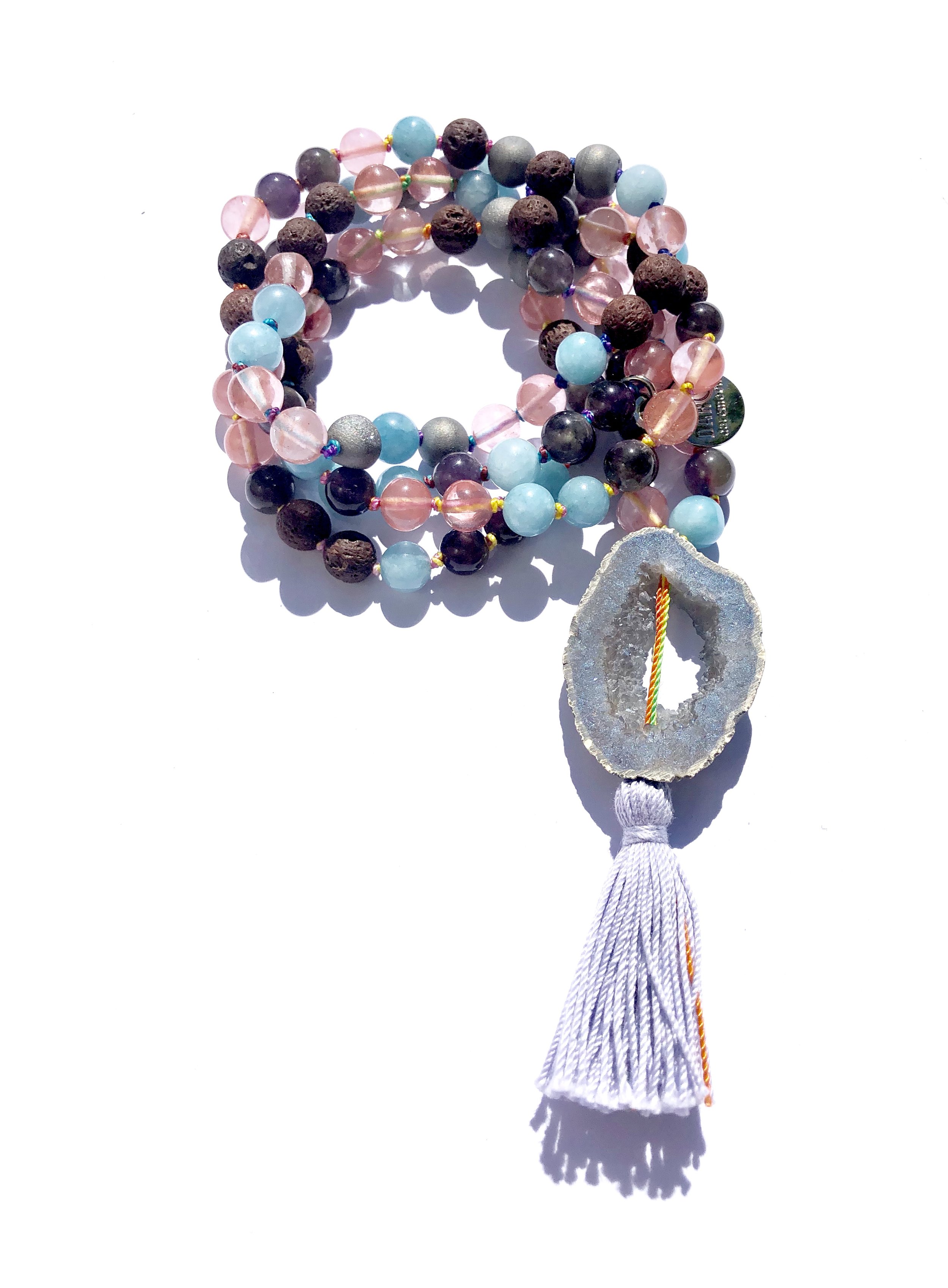 Cherry Quartz, Lava Rock, Amethyst & Druzy Quartz Geode Mala
Cherry Quartz enhances energy by; absorbing, storing, amplifying, balancing, focusing and transmitting it. It channels universal energy. Cherry Quartz also enhances your thoughts, being as they are a form of energy. Since it directs and amplifies energy, it is extremely beneficial for manifesting, healing, meditation, channeling and protection. It is also beneficial for storing and retrieving information of all types, information is a form of energy patterns.
Lava Rock comes directly to us from the center of the Earth. It is highly effective in grounding & connecting us to our ancestral roots. It is the most primordial stone you can wear or use for mediation. Lava has a way of calming the mind & emotions, it is a potent healer. Lava is effective in stabilizing the Root Chakra, which helps us to make decisions & trust those decisions.
Amethyst is an extremely powerful & protective stone with high spiritual vibrations. It guards against psychic power. Its serenity enhances higher states of consciousness & meditation. Amethyst has strong healing powers. It eases headaches & releases tension. It is an excellent cleanser for the blood. Also, enhances memory & improves motivation. Amethyst stimulates the Crown & Throat Chakra.
Druzy Quartz is a crystal cluster that is made from a thin layer of crystal quartz covering the surface of a host stone. Druzy Quartz aids in balancing and increasing energy. Placing a stone on the Druzy cluster for a day or longer enhances their energy, especially if placed in moonlight or sunlight for 24 hours