Unakite, Onyx, Tiger's Eye & Tibetan Pendant Mala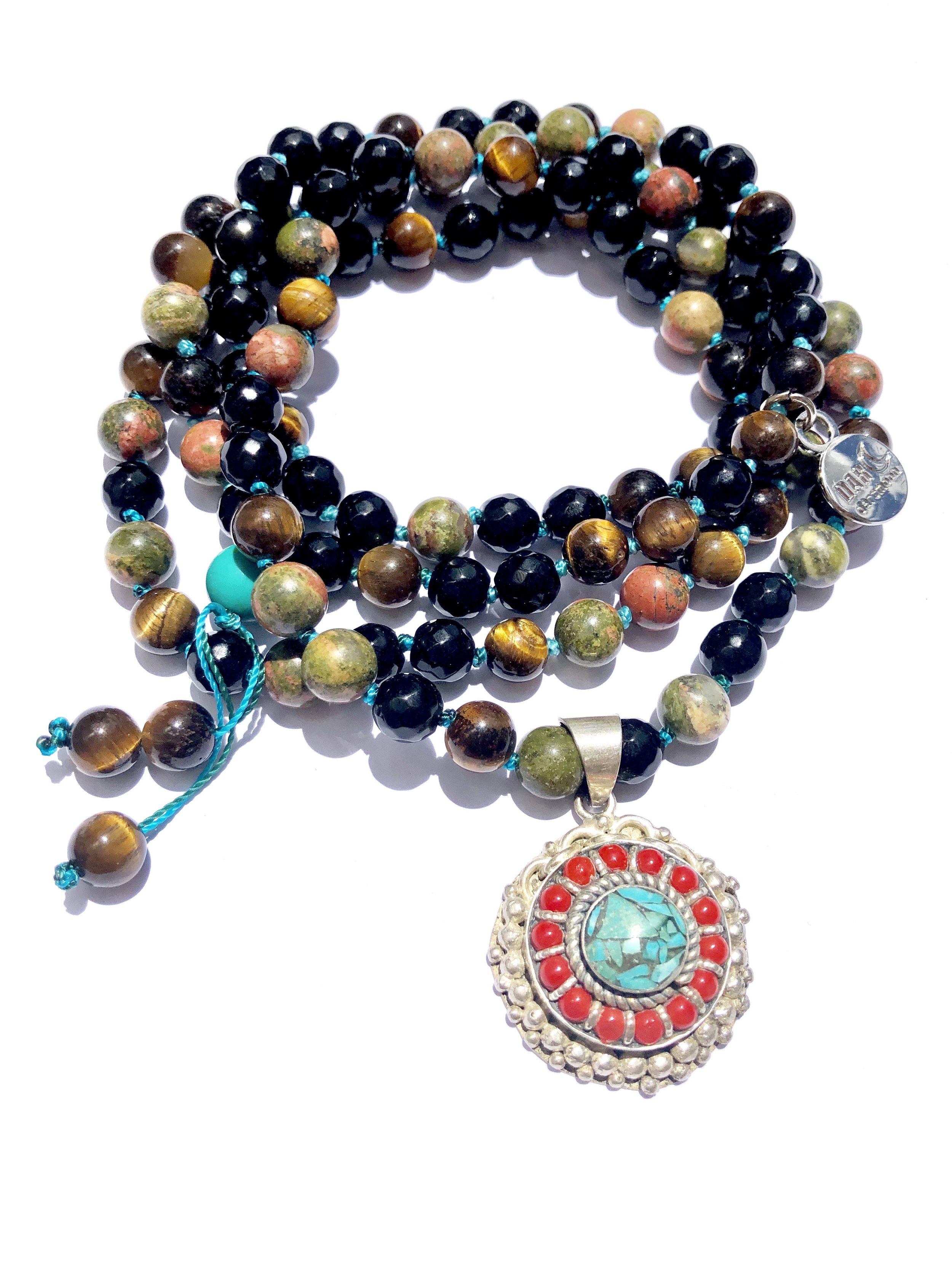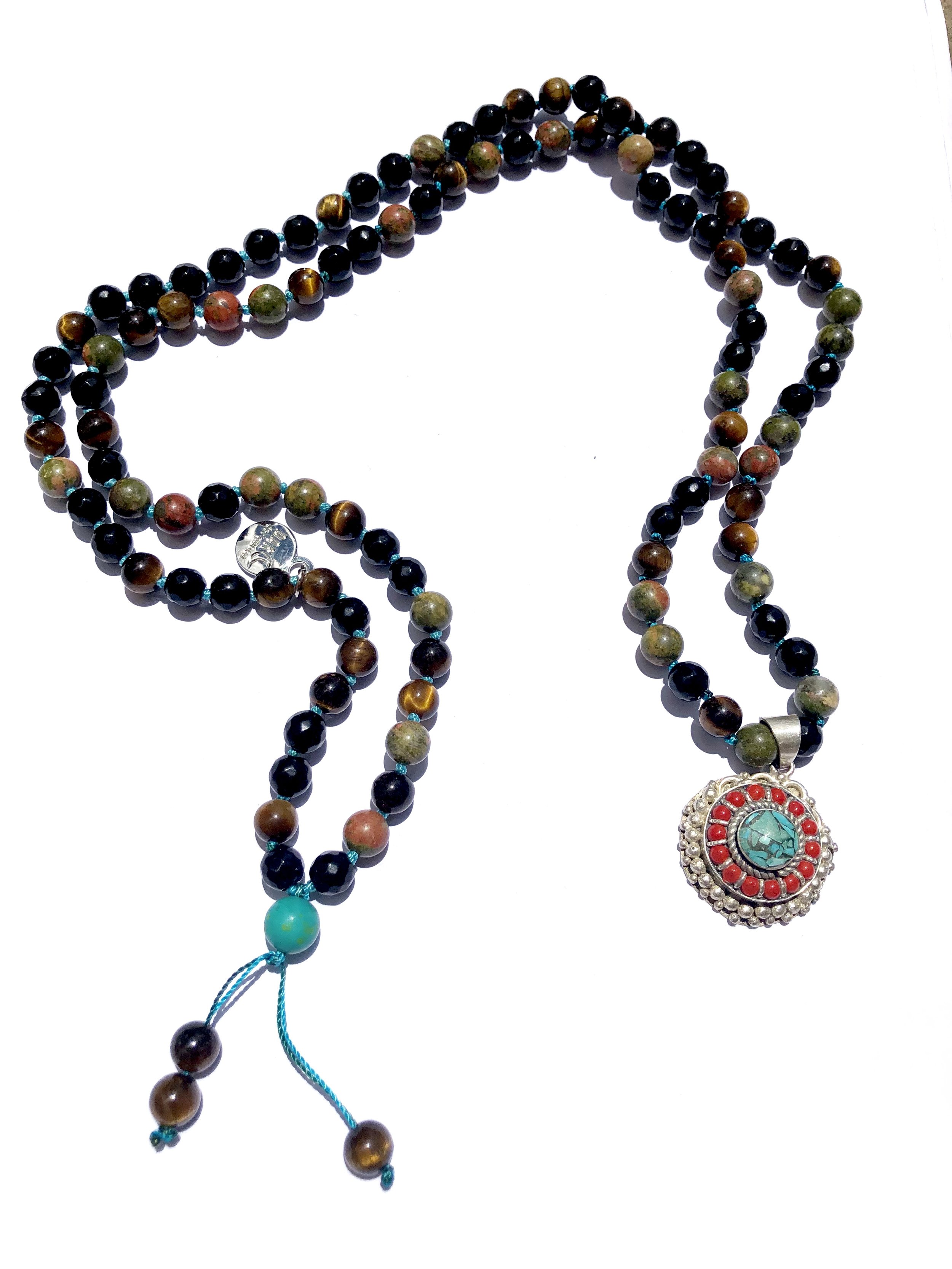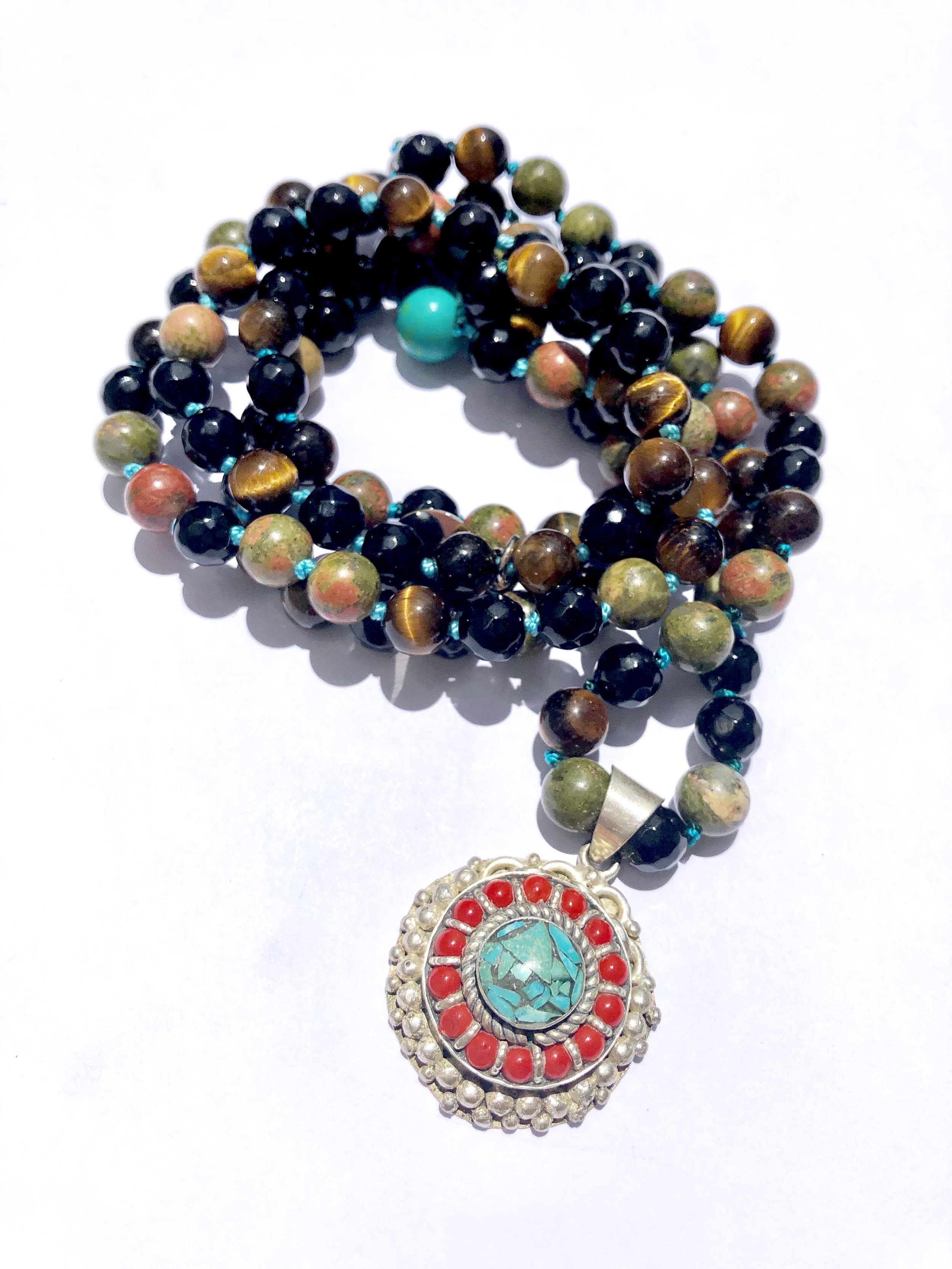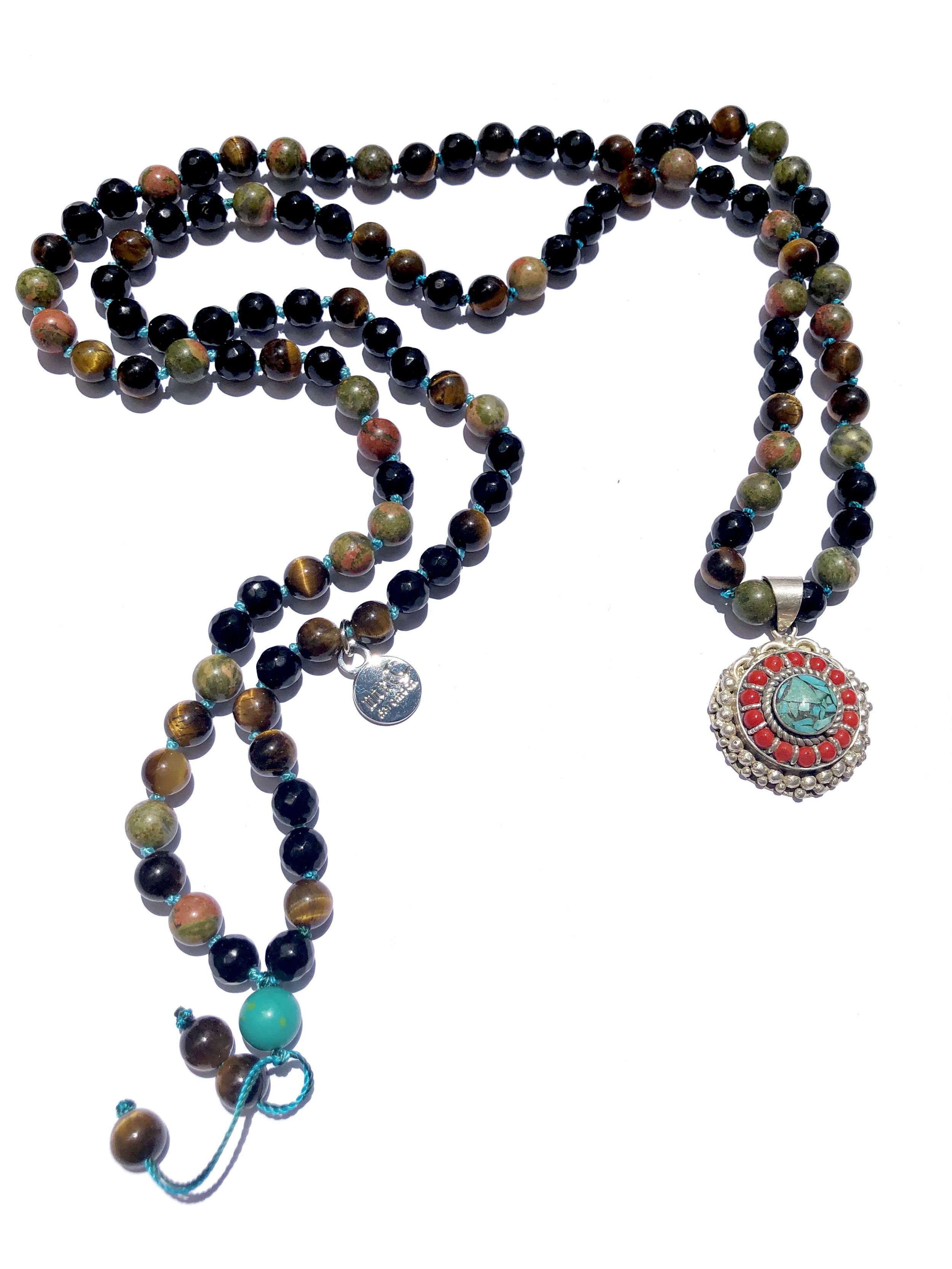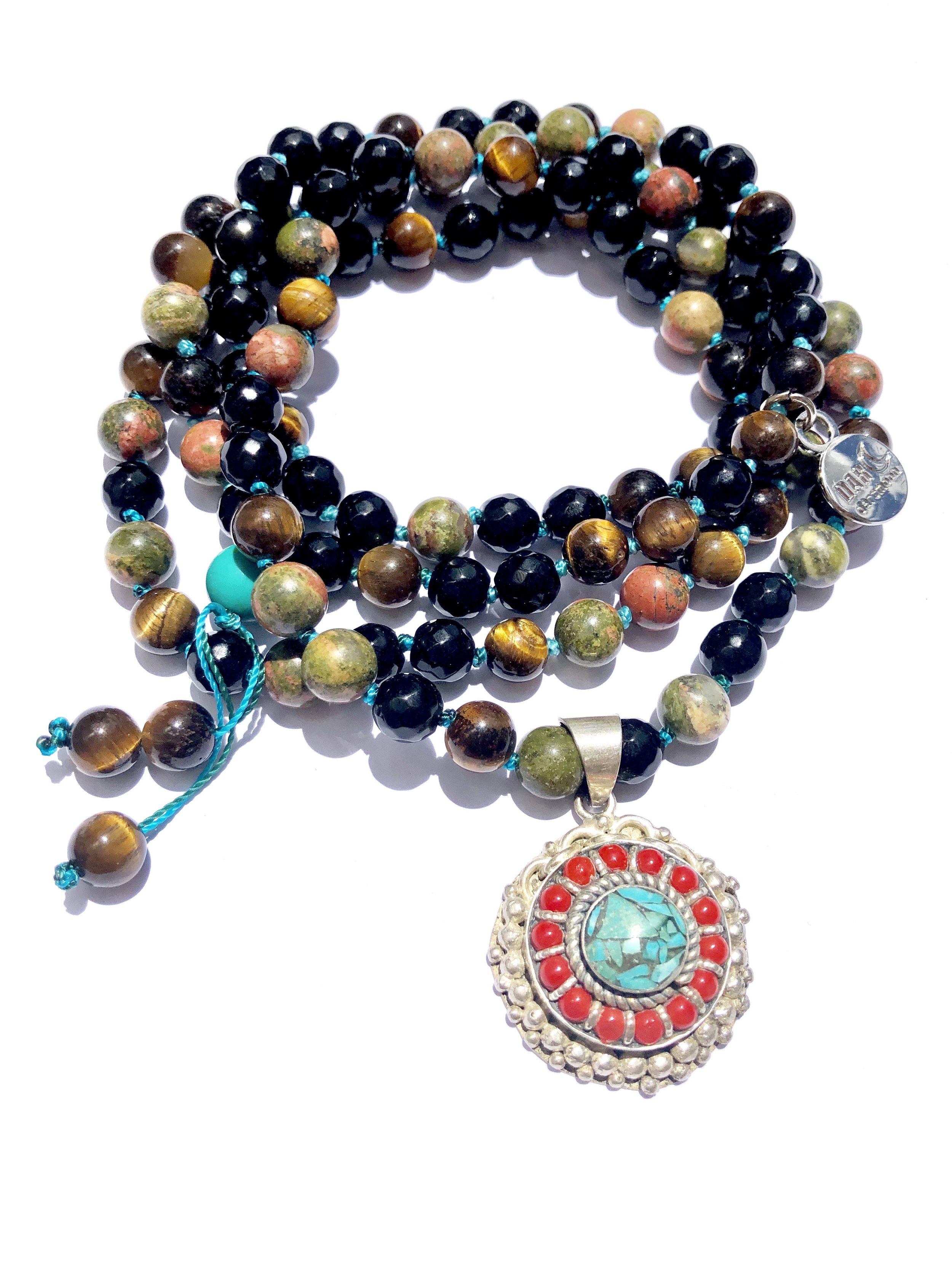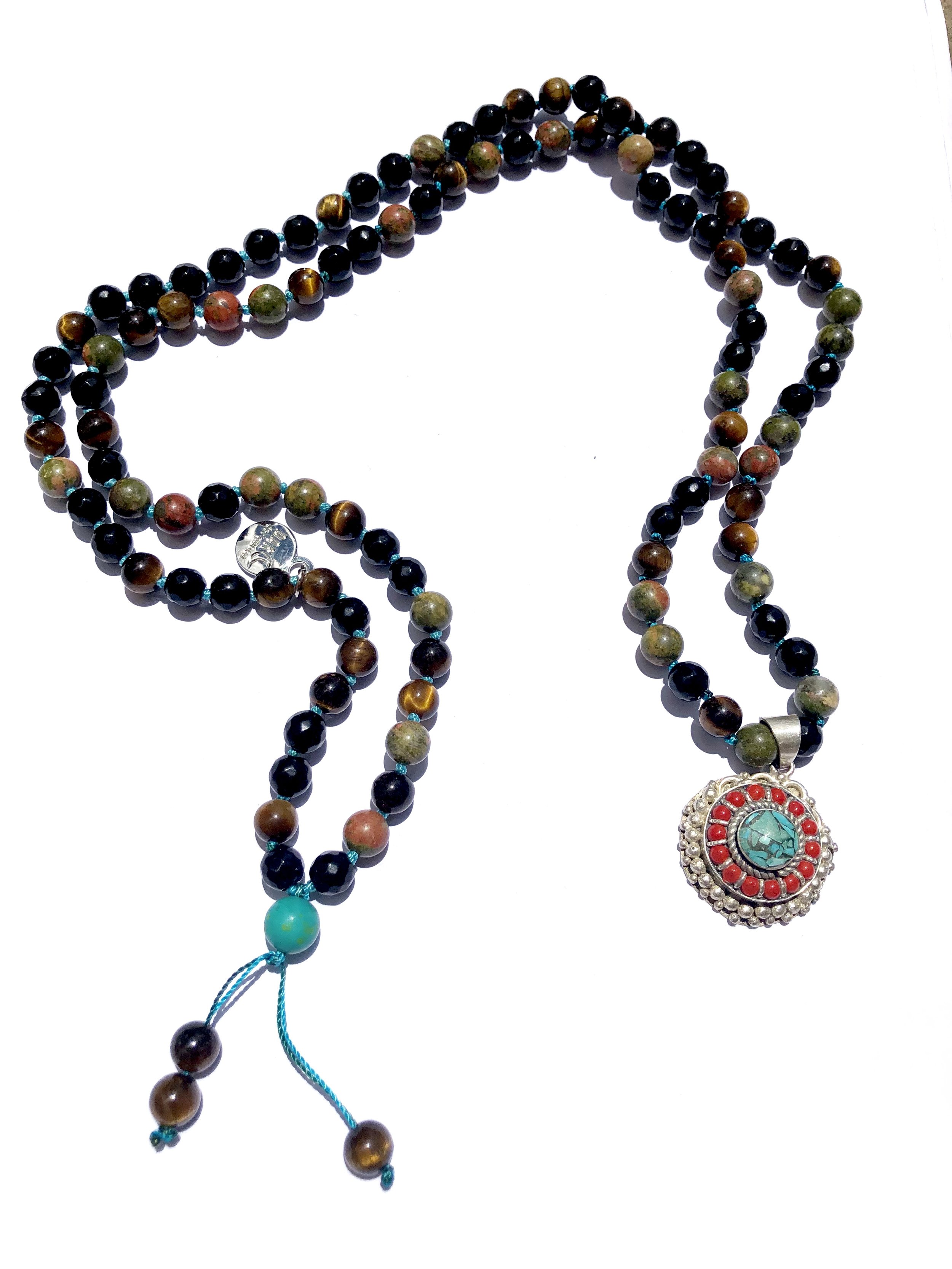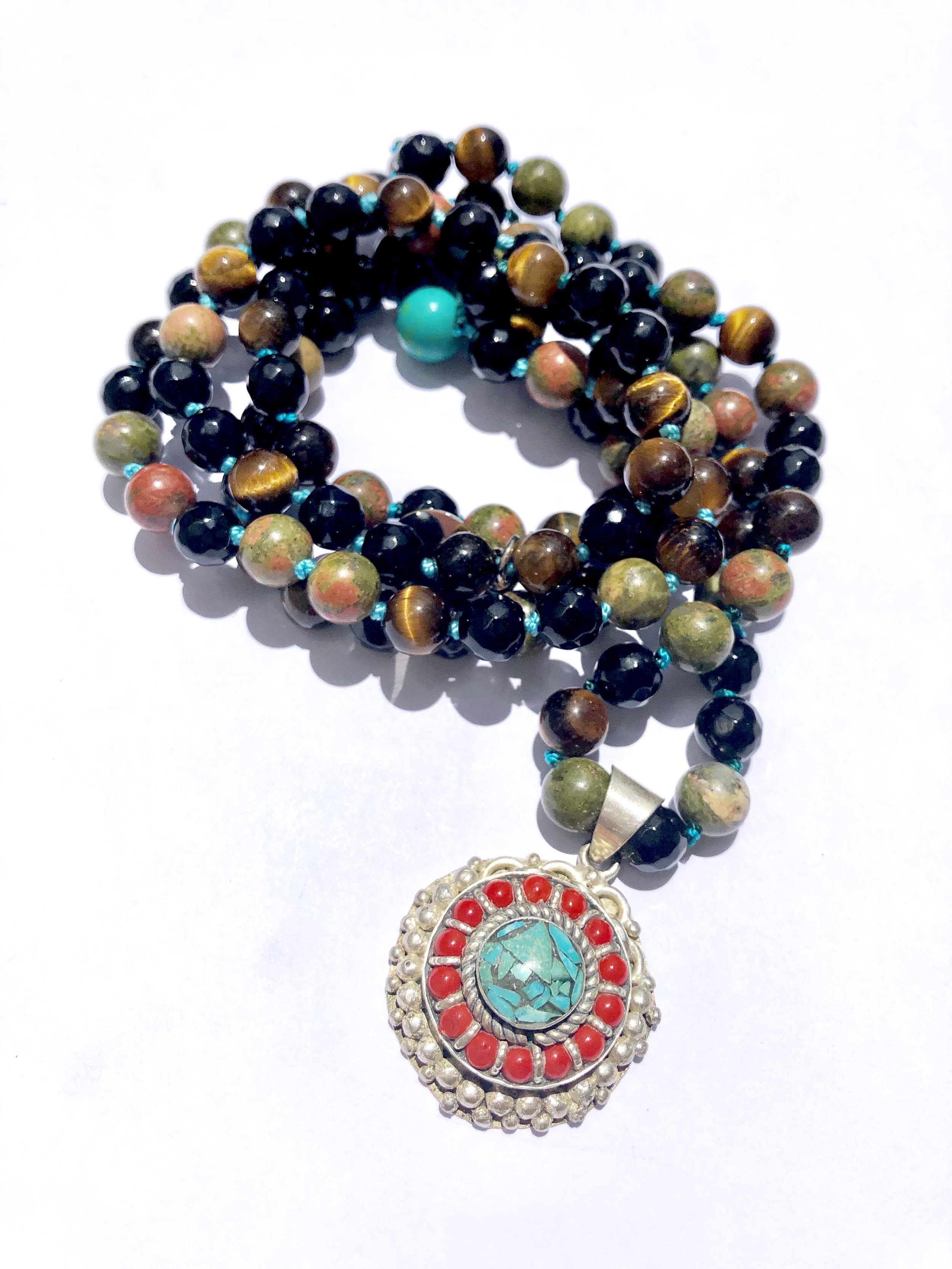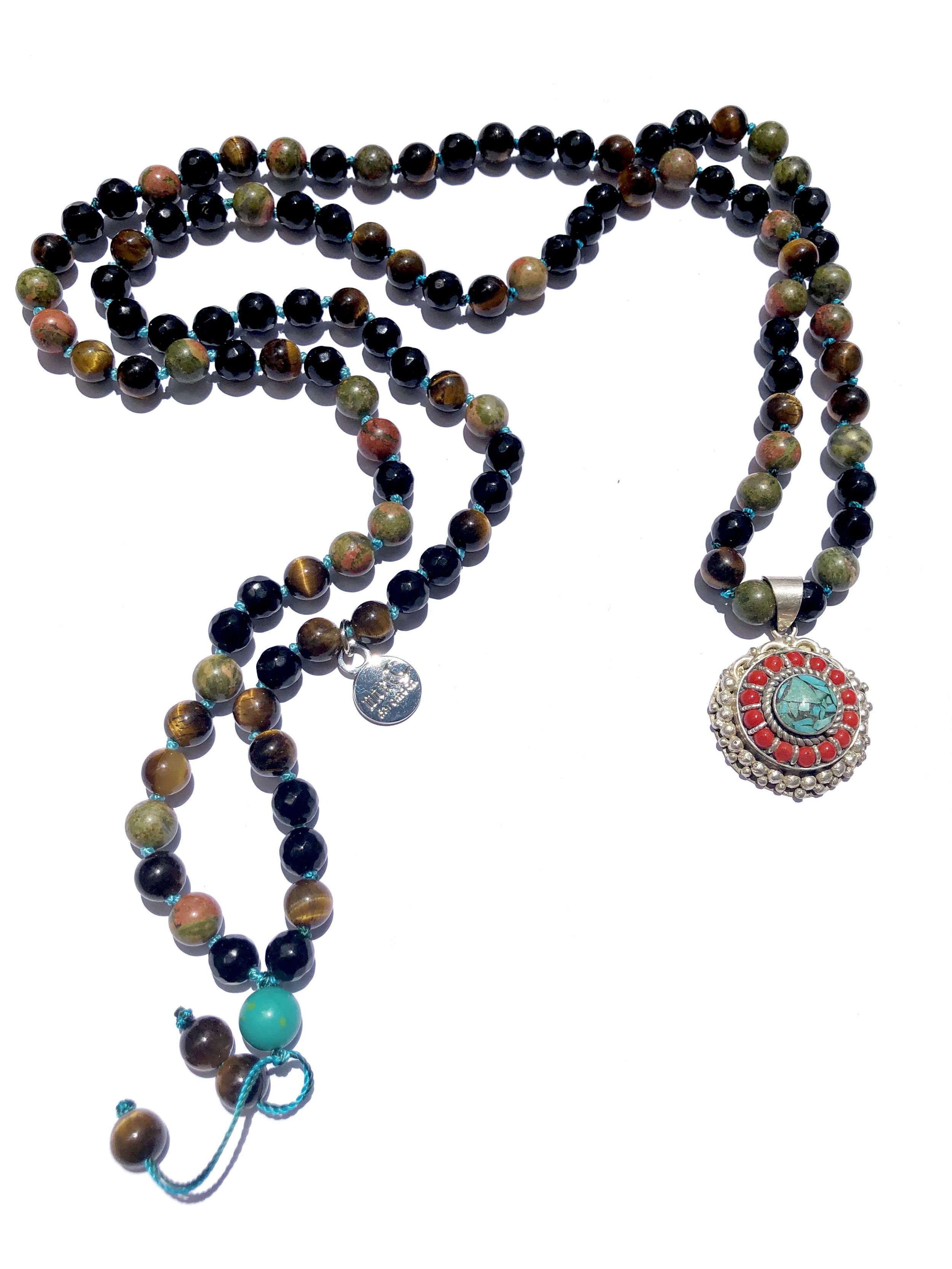 Unakite, Onyx, Tiger's Eye & Tibetan Pendant Mala
Unakite is a stone of vision. It can balance our emotions; allowing us to move towards our spiritual endeavors. It can help open our psychic visions & inner potential. Wearing Unakite will provide a grounding energy, which can be useful during meditation. It is also a healing stone, a symbol of re-birth & regeneration.
Onyx is a strengthening stone. It provides support in difficult or confusing circumstances and during times of enormous mental or physical stress. Onyx promotes vigor, steadfastness and stamina. It aids learning lessons, imparting self-confidence and allow you to be at ease in your surroundings.
Tiger's Eye is a stone of protection. It has the power to focus the mind, promote mental clarity & assist in resolving problems objectively and unclouded by emotions. Tiger's Eye is particularly useful for healing psychosomatic illnesses & dispelling fear and anxiety. Also, useful for recognizing one's own needs in relation to the needs of others. Balancing yin-yang and energizing the emotional body.