Tiger's Eye, Amethyst, Indian Agate, White Howlite Matte Rhodonite & Agate Choker Mala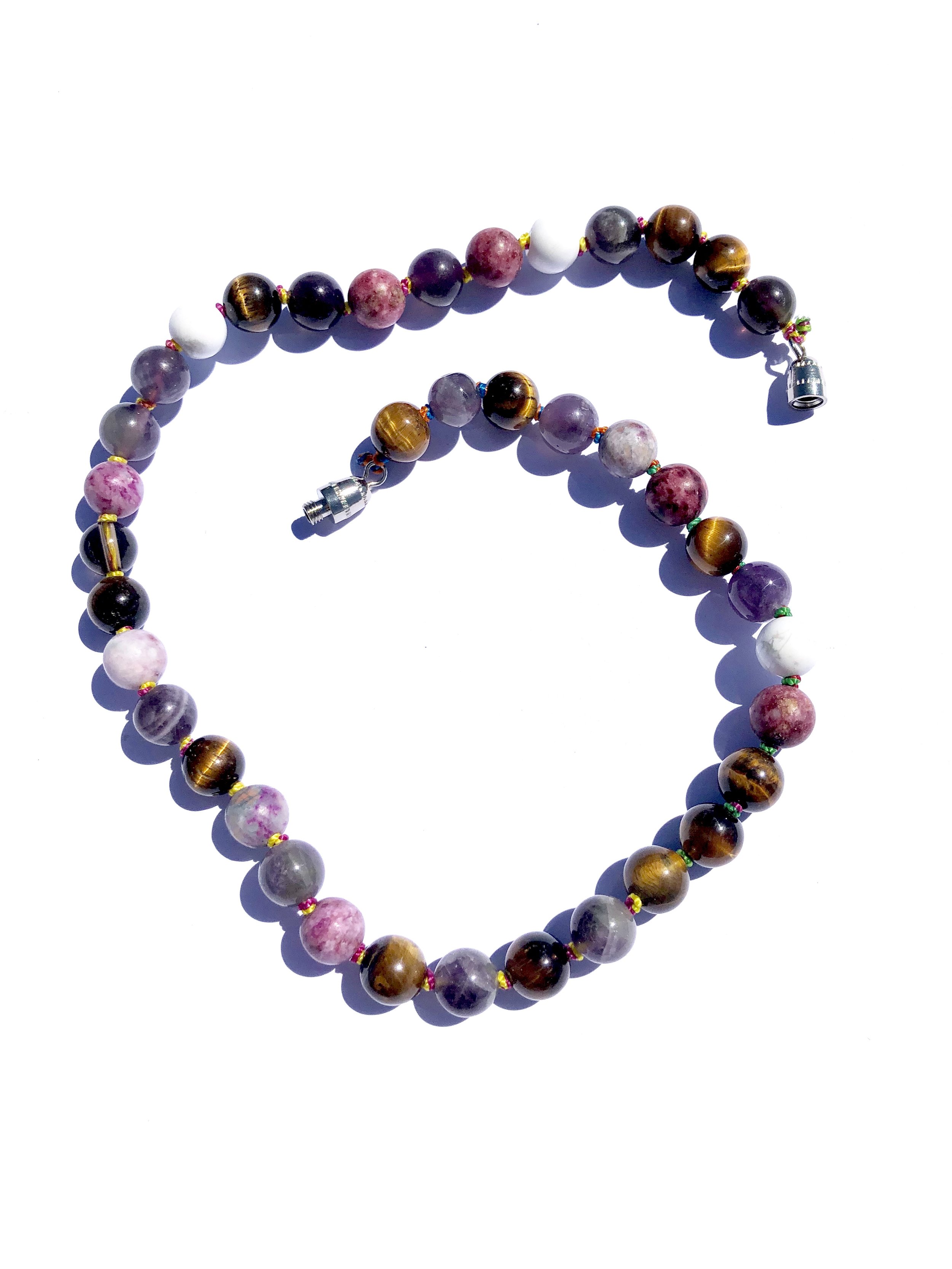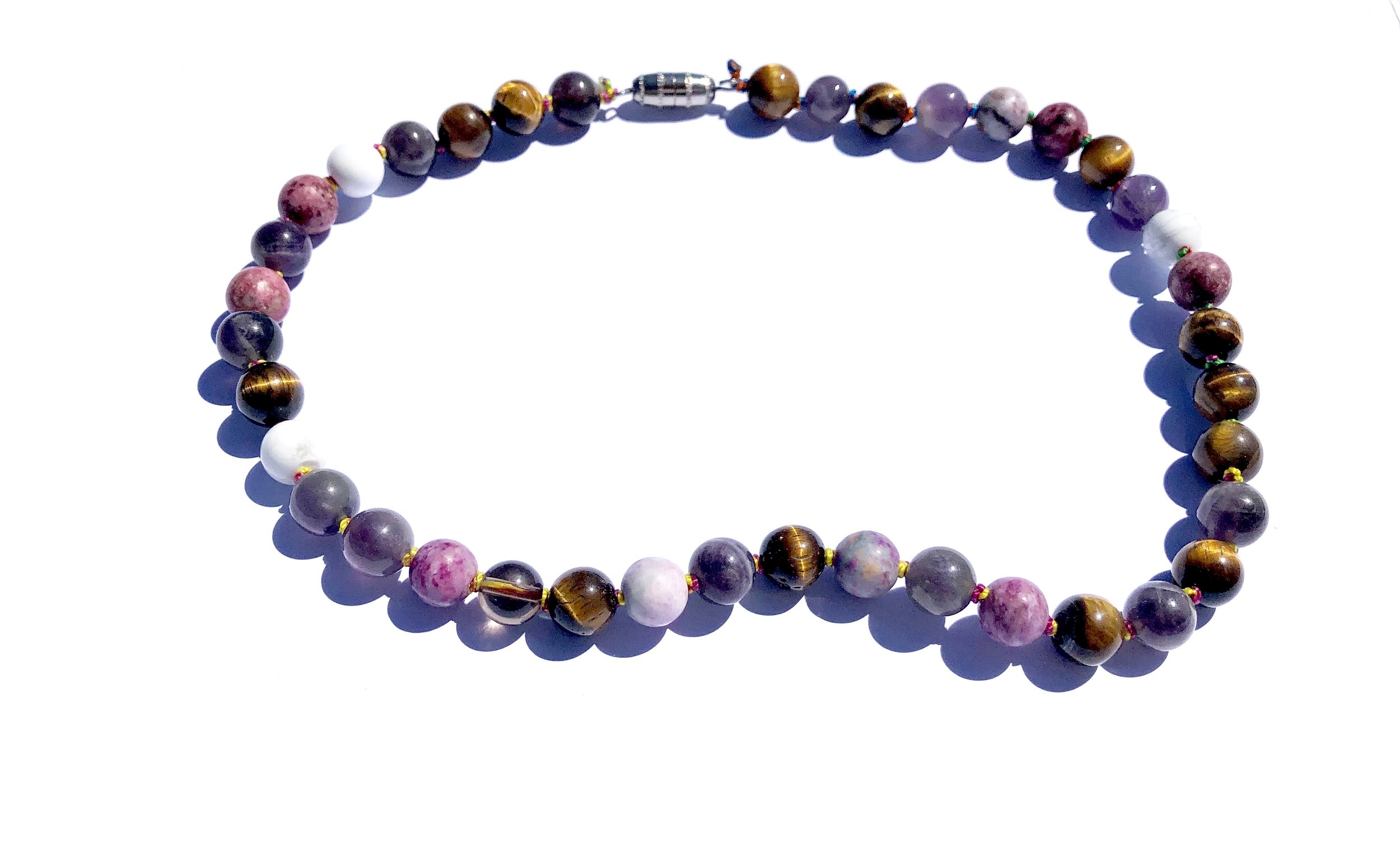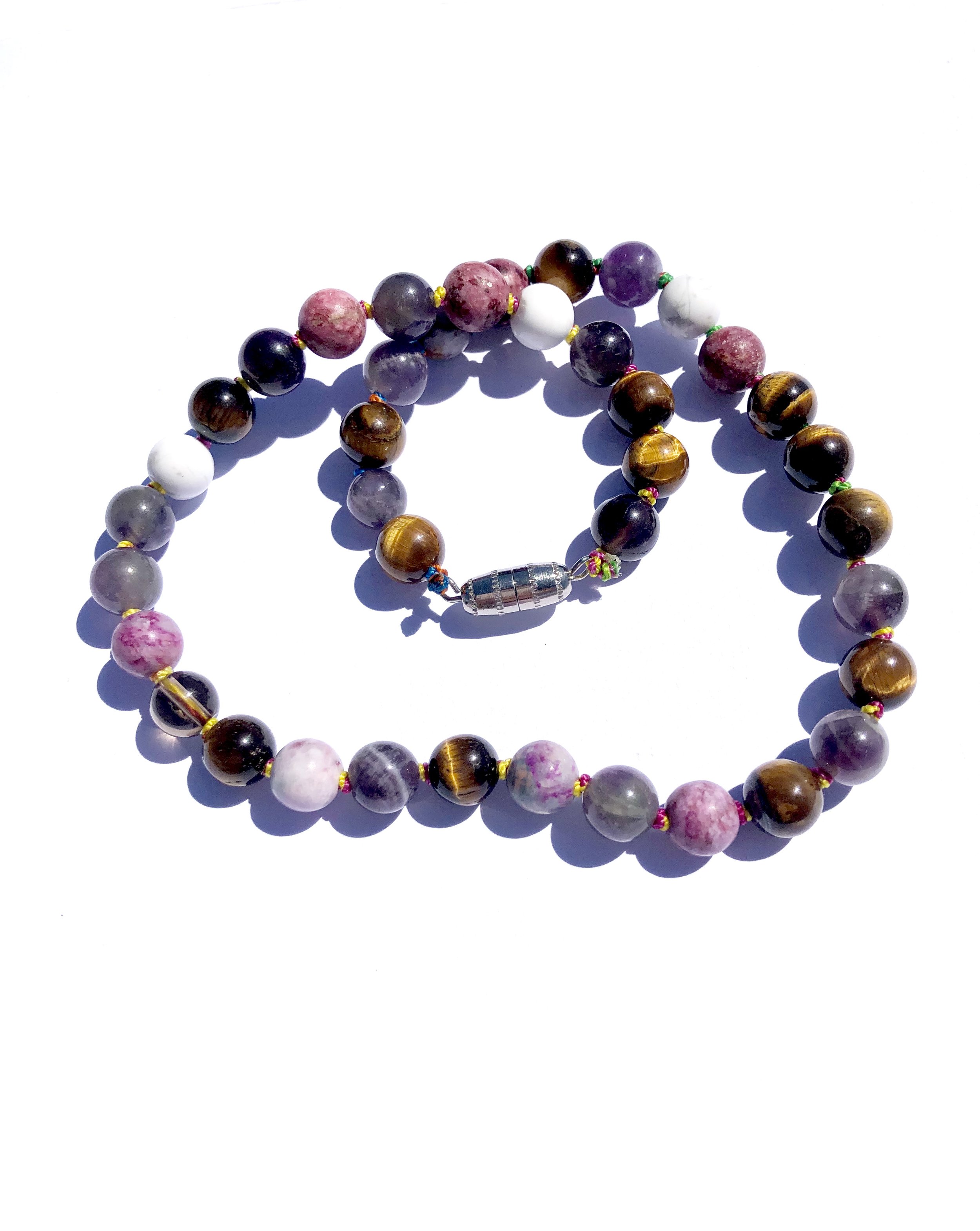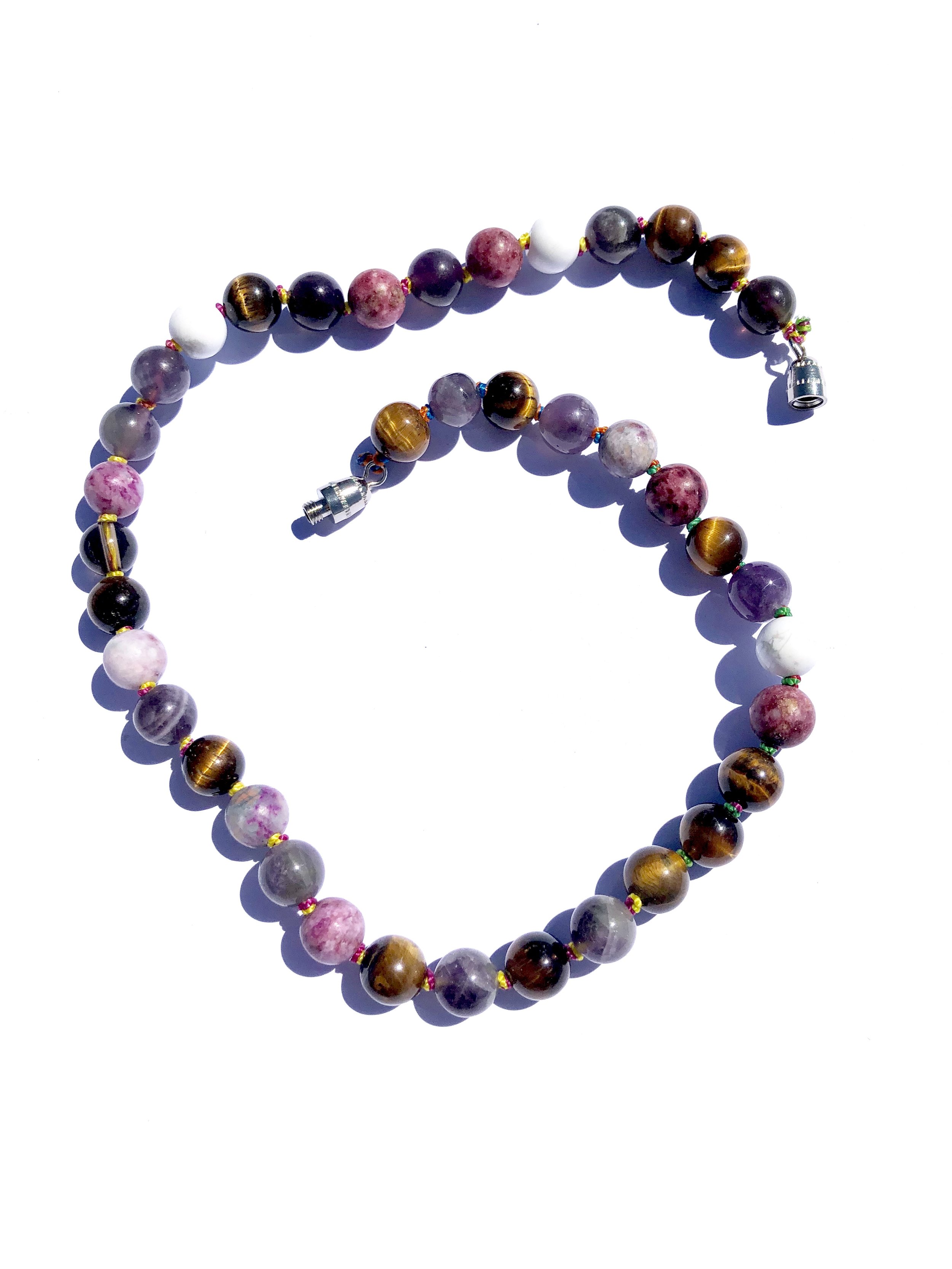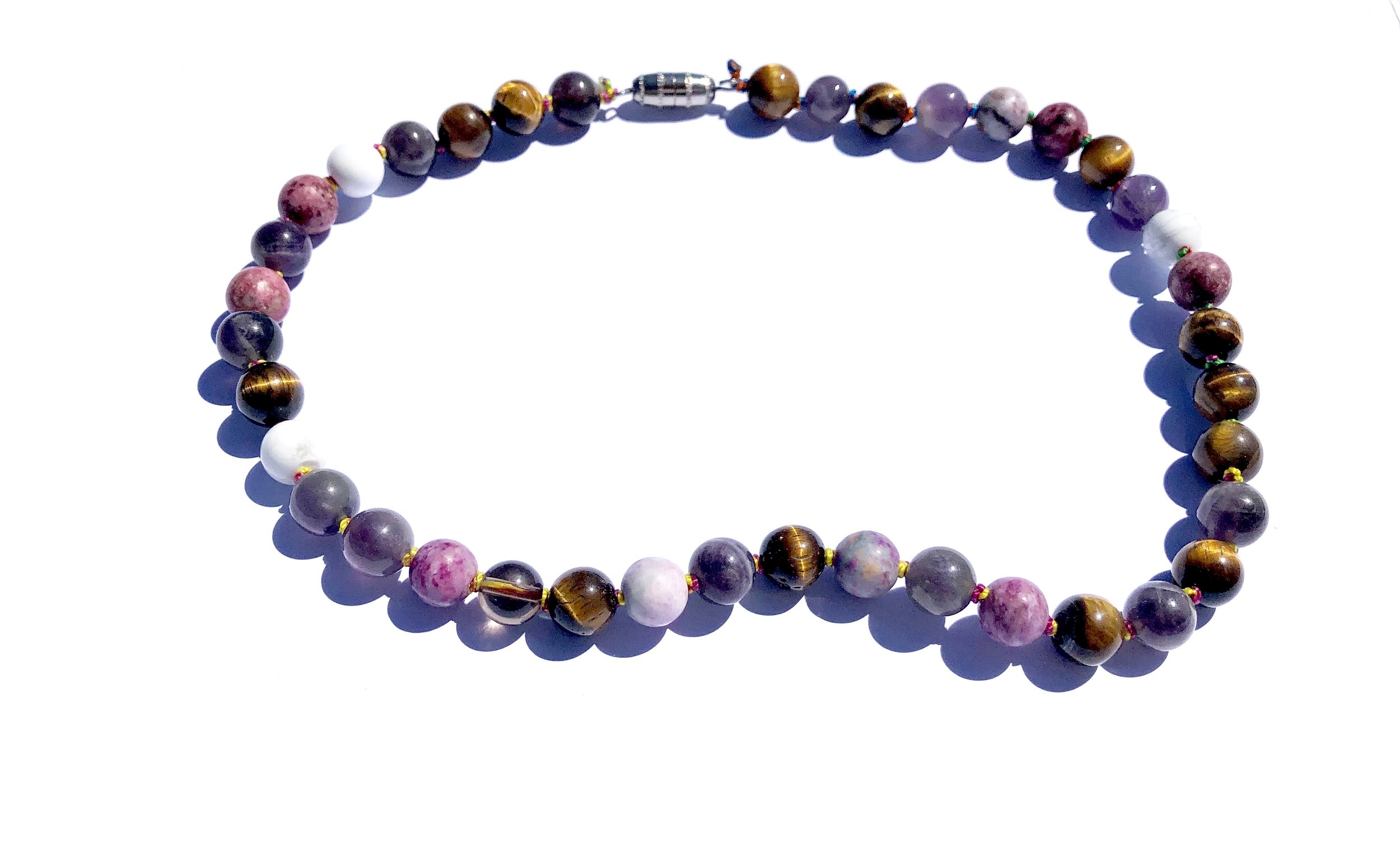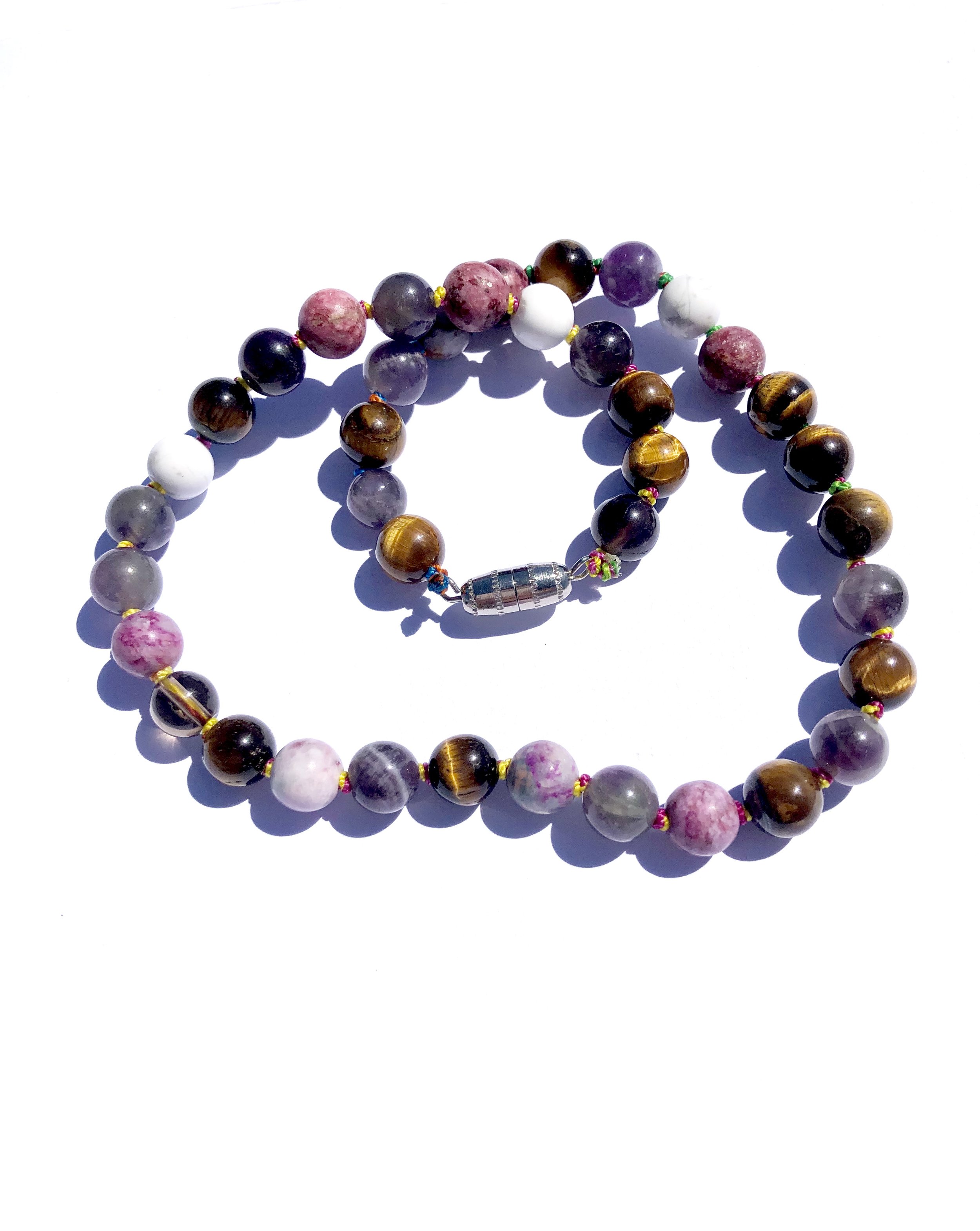 Tiger's Eye, Amethyst, Indian Agate, White Howlite Matte Rhodonite & Agate Choker Mala
Amethyst is an extremely powerful & protective stone with high spiritual vibrations. It guards against psychic power. Its serenity enhances higher states of consciousness & meditation. Amethyst has strong healing powers. It eases headaches & releases tension. It is an excellent cleanser for the blood. Also, enhances memory & improves motivation. Amethyst stimulates the Crown & Throat Chakra.
White Howlite is the stone of awareness. It can prepare the wearer to receive wisdom & attunement from the Higher Self. It is also used for dimensional travel & healthy meditation. Howlite can be used to release attachments, or cords, that are linking to the present. Once those cords are severed, it allows for both processing those emotions & bringing peace in those areas.
Agate is a grounding stone. It brings emotional, physical & intellectual centering & stabilizing energy. Agate has the power to harmonize yin & yang; the positive & negative forces that hold the universe in place. It is a soothing & calming stone that brings great strength and self-analysis. It stabilizes the aura, activating the Root Chakra.
Tiger's Eye is a stone of protection. It has the power to focus the mind, promote mental clarity & assist in resolving problems objectively & unclouded by emotions. Tiger's Eye is particularly useful for healing psychosomatic illnesses & dispelling fear & anxiety. Also, useful for recognizing one's own needs in relation to the needs of others.