Hematite, Blue Goldstone, Onyx & Yin Yang Charm Mala Choker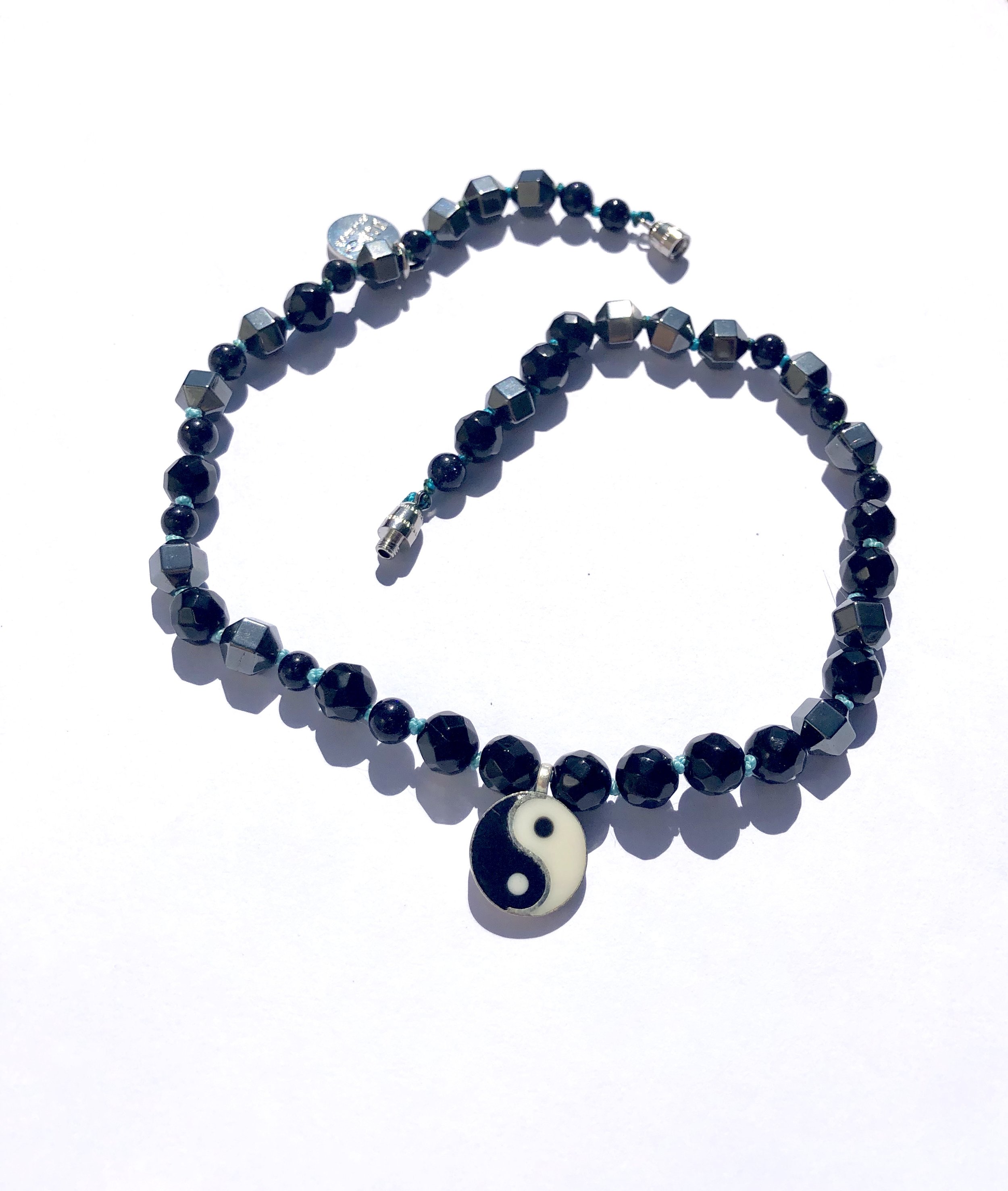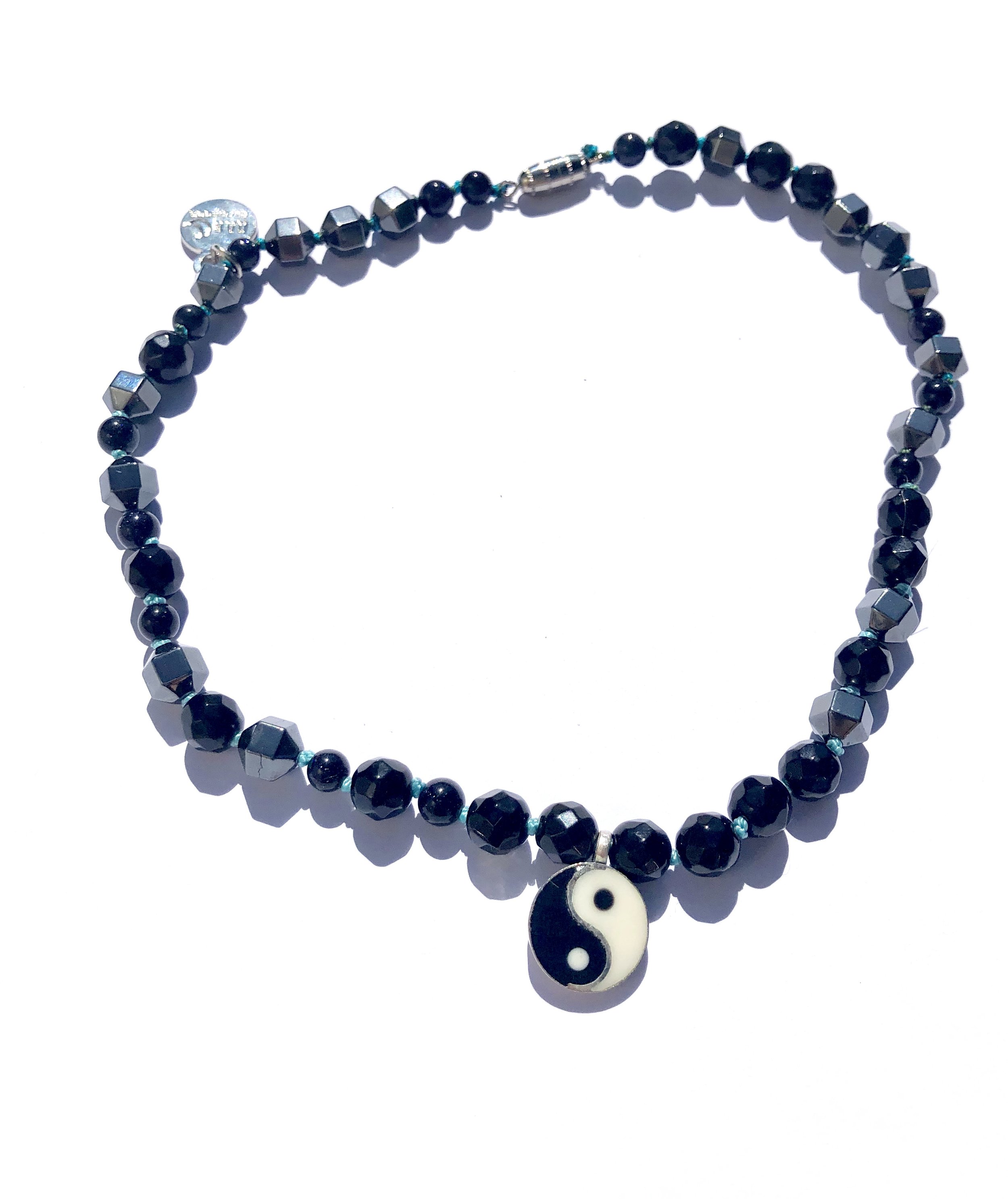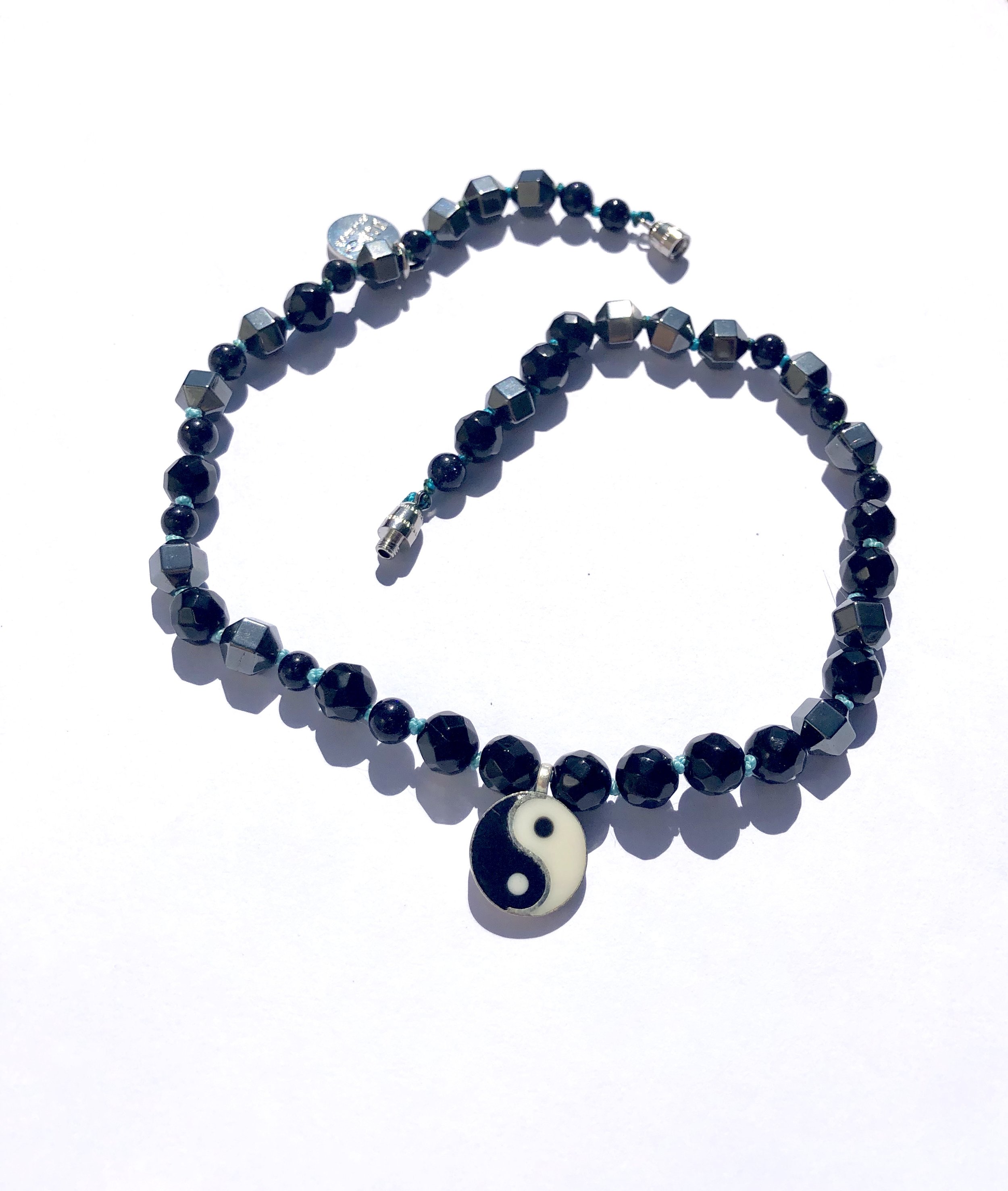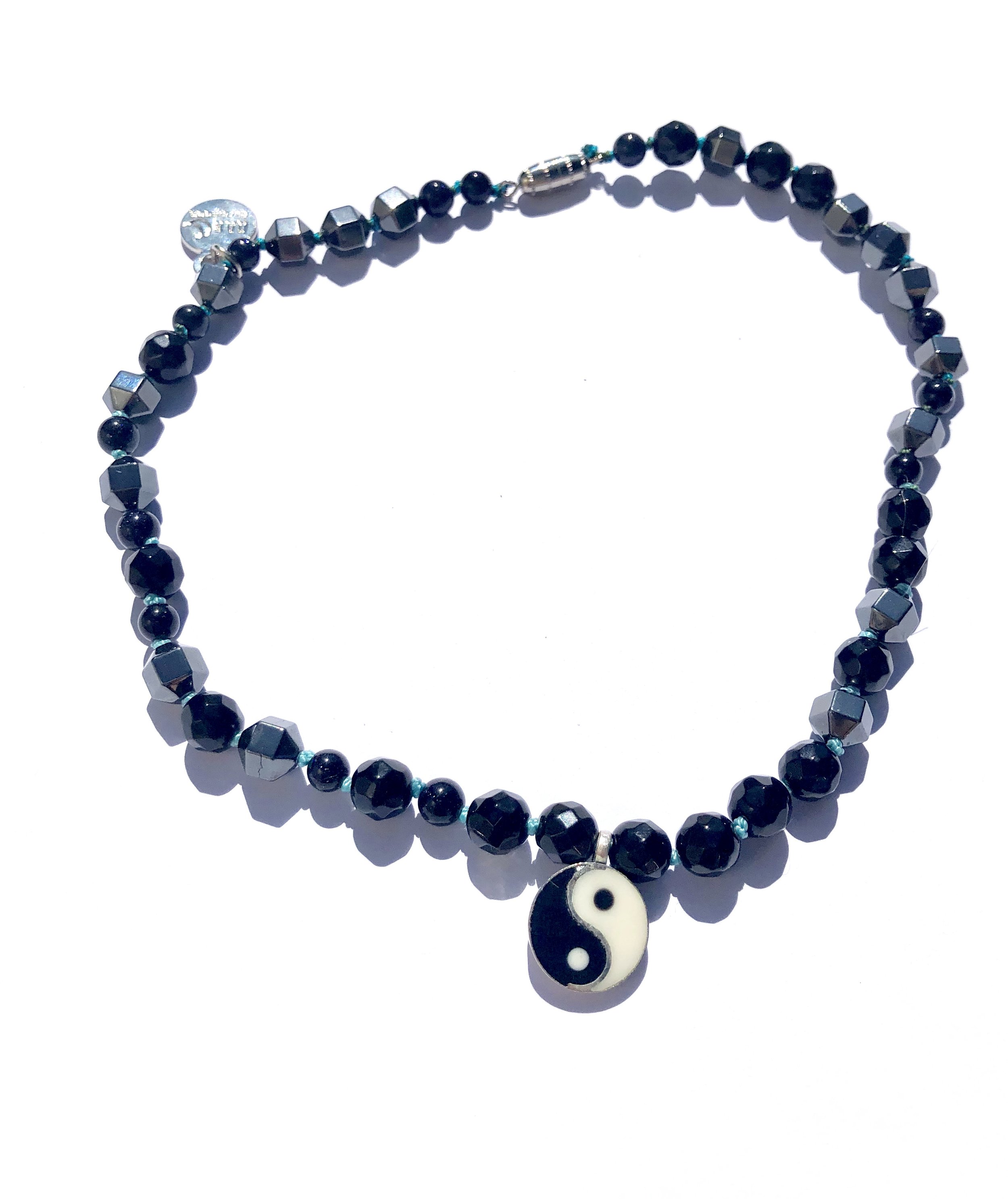 Hematite, Blue Goldstone, Onyx & Yin Yang Charm Mala Choker
Hematite is a particularly effective at grounding & protecting. It harmonizes mind, body, & spirit. It dissolves negativity & prevents negative energies from entering the aura; restoring peace & harmony. Used during out of body journeying, it protects the soul & brings it back into the body. It is said to be useful in legal situations. It boosts self-esteem & survivability.
Goldstone correlates to the Sacral Chakra. It is said to be the stone of ambition. It builds energy, courage & a positive attitude. Increasing drive & confidence.
Onyx is a strengthening stone. It provides support in difficult or confusing circumstances and during times of enormous mental or physical stress. Onyx promotes vigor, steadfastness and stamina. It aids learning lessons, imparting self-confidence and allow you to be at ease in your surroundings.