Rose Quartz, Unakite, Opalite, Jasper, Goldstone & Buddha Keychain Mala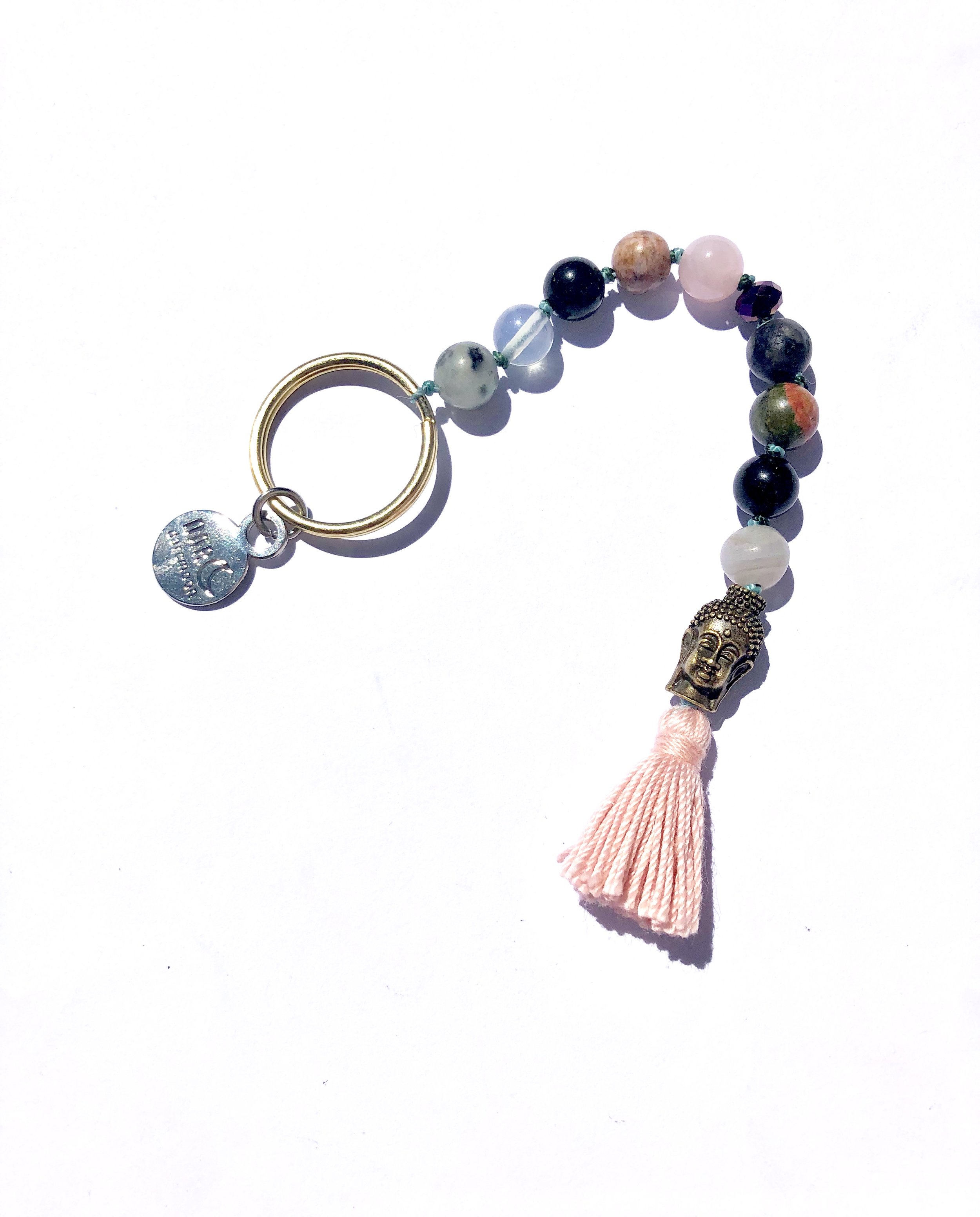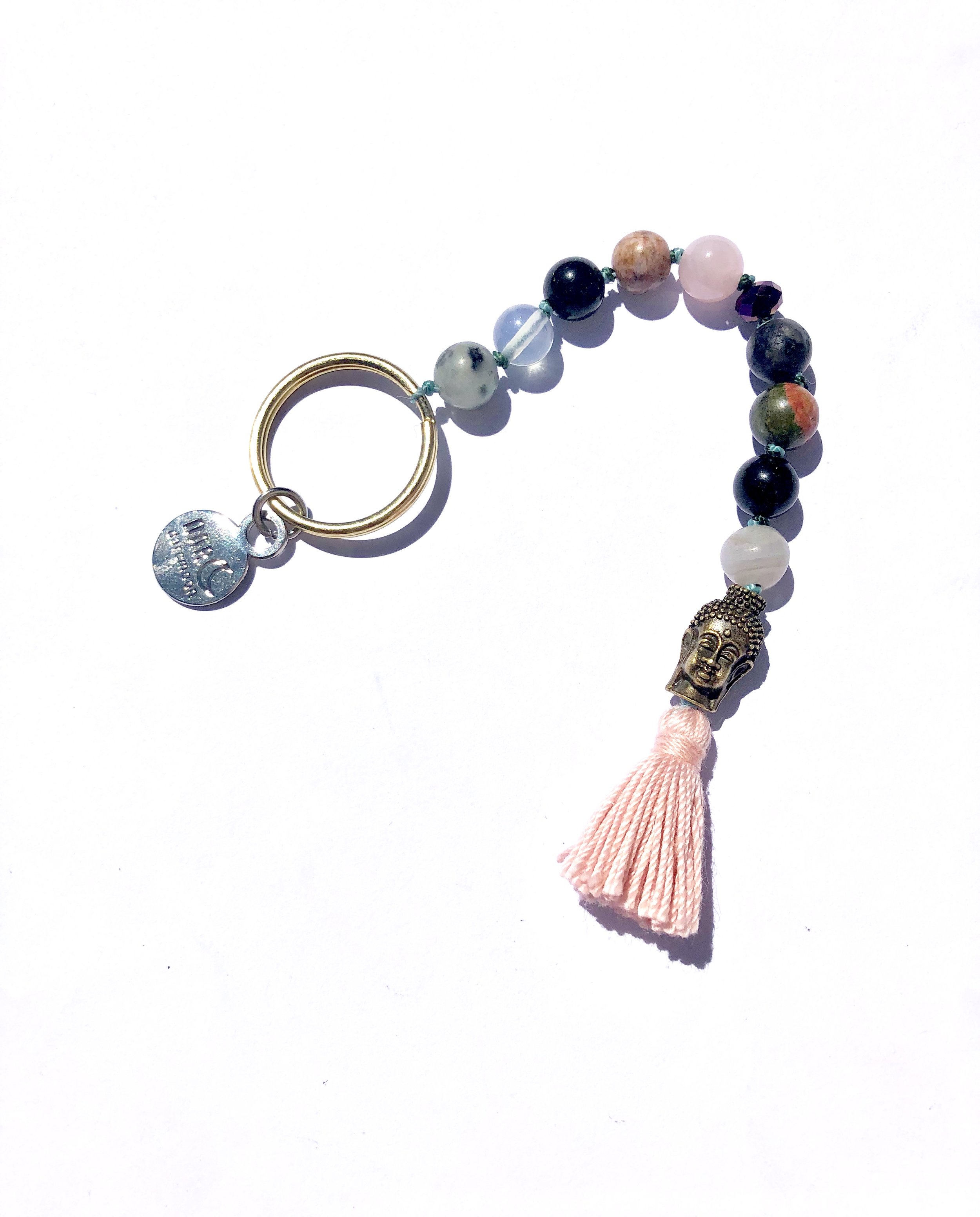 Rose Quartz, Unakite, Opalite, Jasper, Goldstone & Buddha Keychain Mala
Rose Quartz is the stone of unconditional love & infinite peace. It purifies & opens the Heart Chakra. Bringing inner healing & attracting love. It restores trust & harmony, drawing off negative energy. Replacing that energy with loving vibes. Rose Quartz is used to raise self-esteem & self-worth.
Unakite is a stone of vision. It can balance our emotions; allowing us towards our spiritual endeavors. It can open our psychic visions & inner potential. Unakite is a healing stone, a symbol of re-birth & regeneration.
Opalite is a delicate stone with a fine vibration. It enhances cosmic consciousness, induces psychic & mystical visions. Stimulating originality & dynamic creativity, it aids in accessing & expressing one's true self. Opal is absorbent & reflective. Moon energy for receiving. It strengthens the will to live.
Jasper is a supreme nurturer. It brings tranquility & wholeness; aligning the chakras & aura. It can facilitate shamanic journey & dream recall. Jasper is a protection stone & it provides balance for Yin & Yang. It aligns the physical, emotional & mental bodies. Encouraging honesty within you.
Goldstone correlates to the Sacral Chakra. It is said to be the stone of ambition. It builds energy, courage & a positive attitude. Increasing drive & confidence.