Pluto Glass x DarcMoon: Zebra Jasper, Serpentine, Jade, Tiger's Eye & Feathers Mala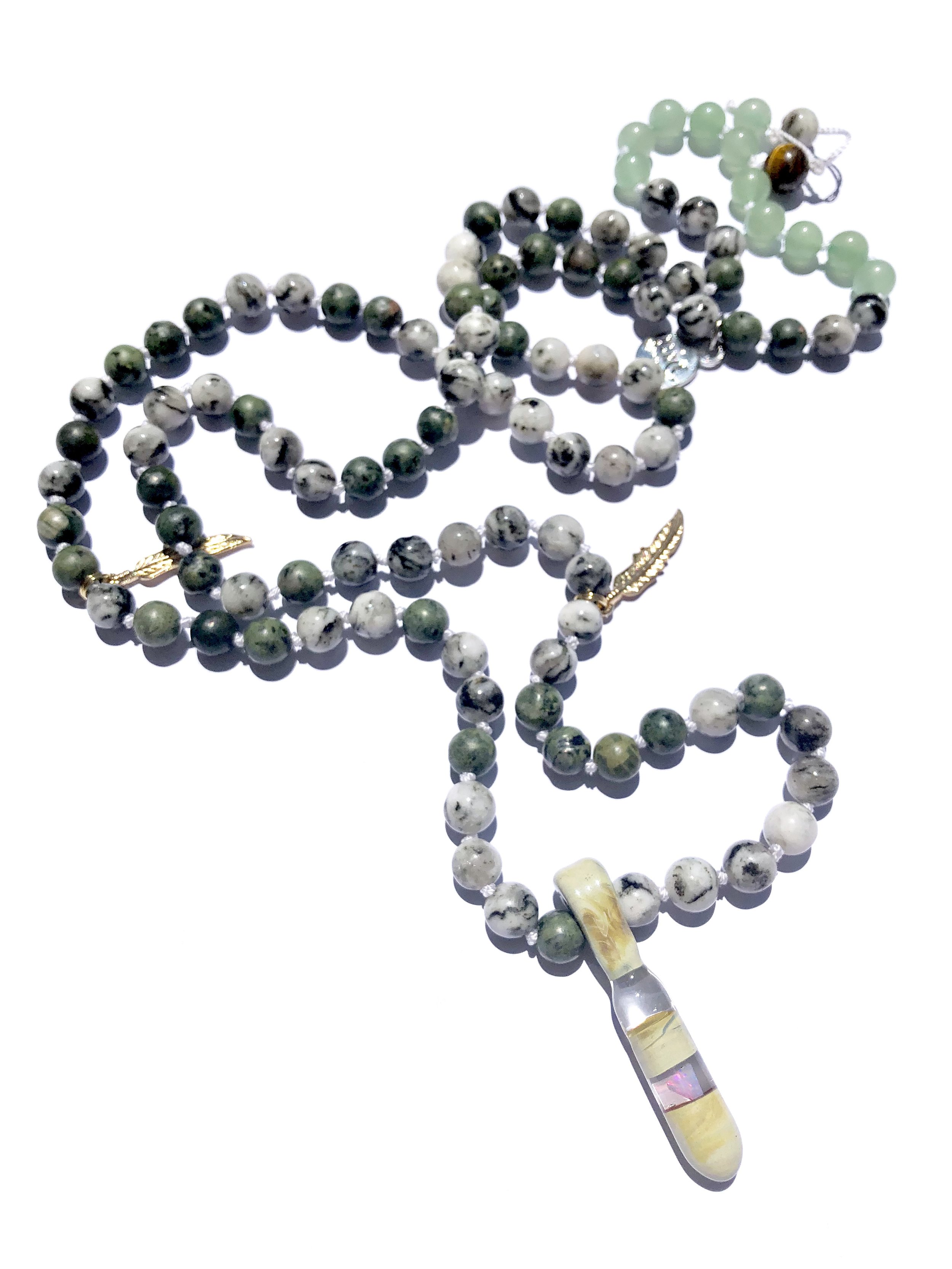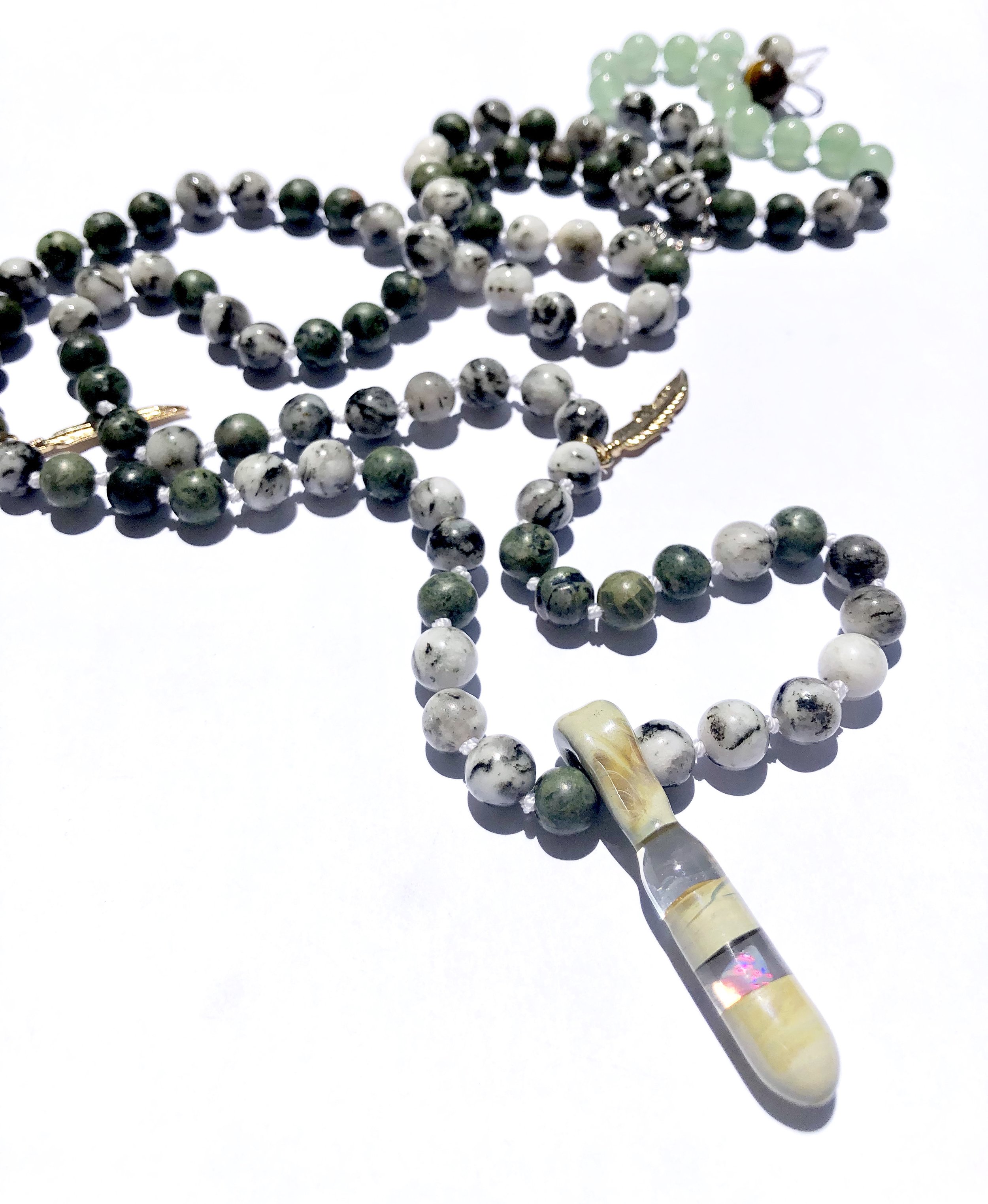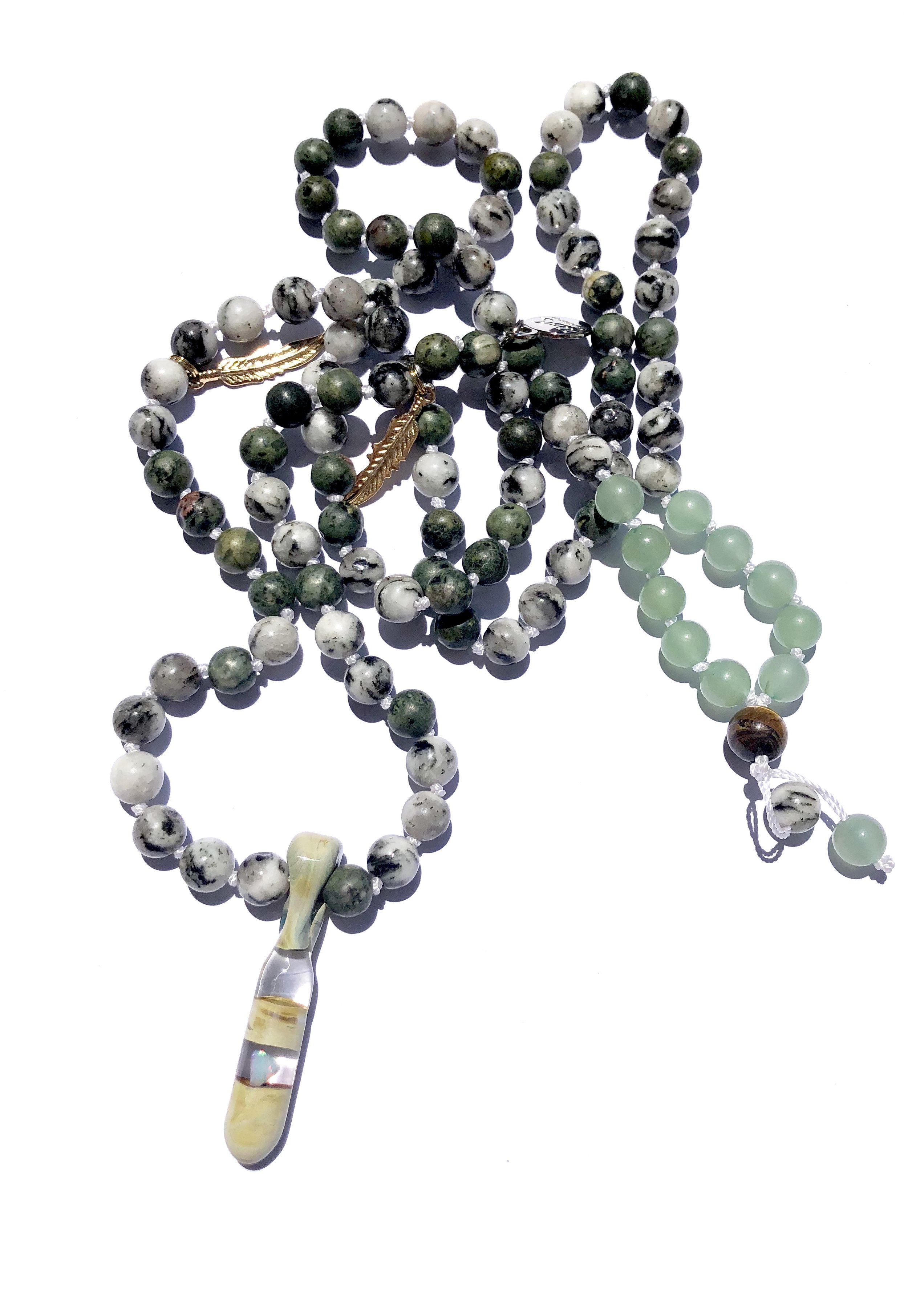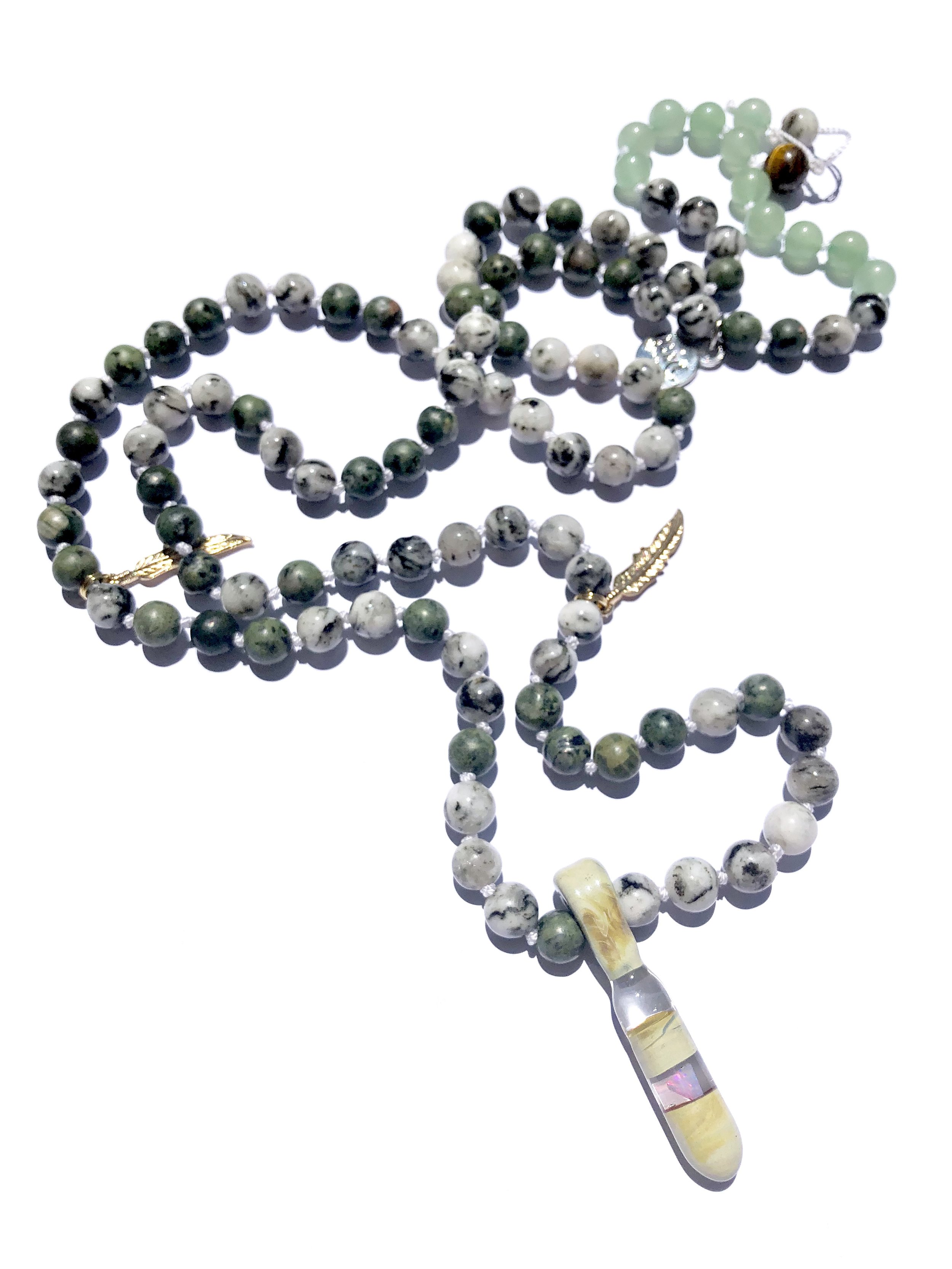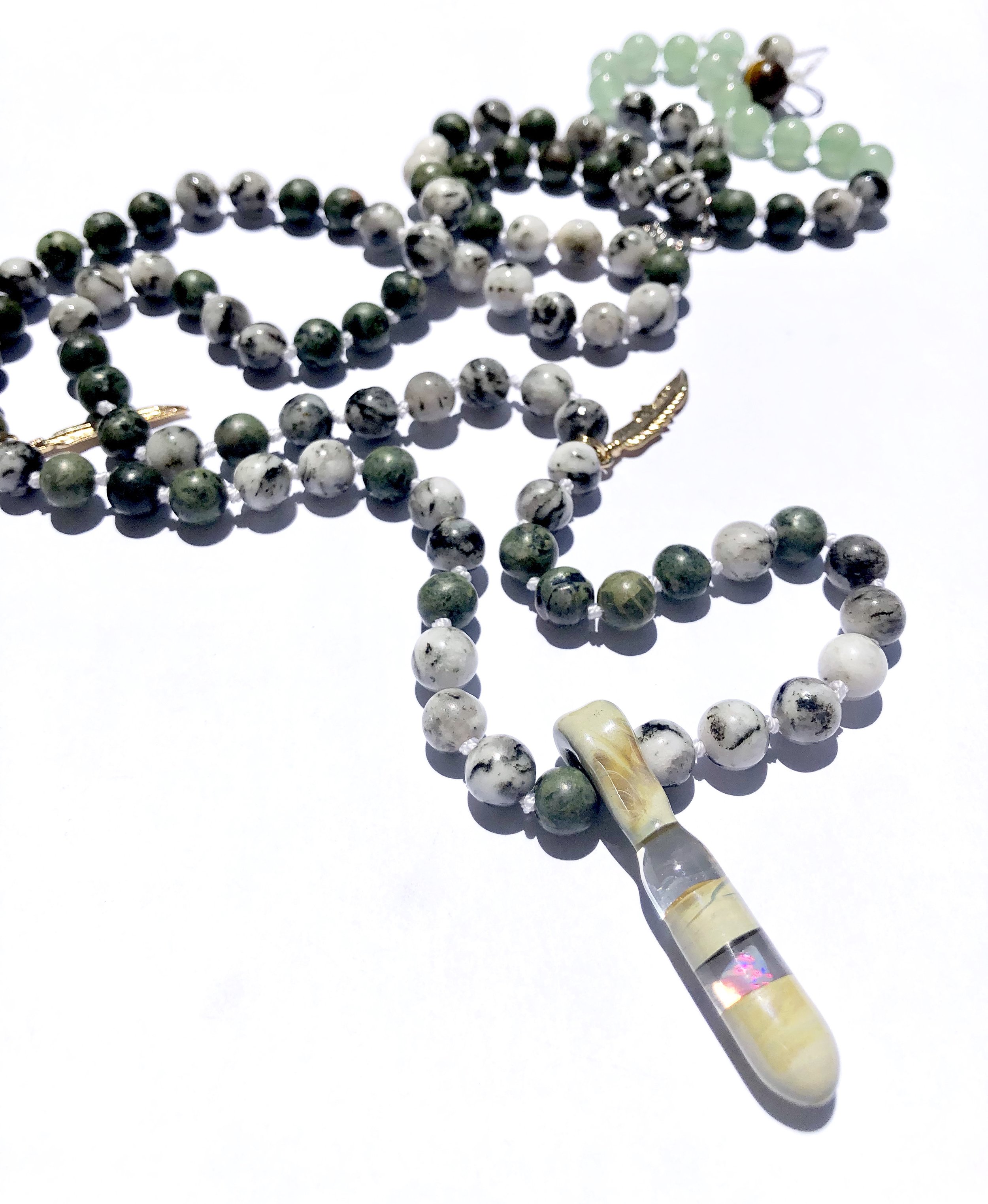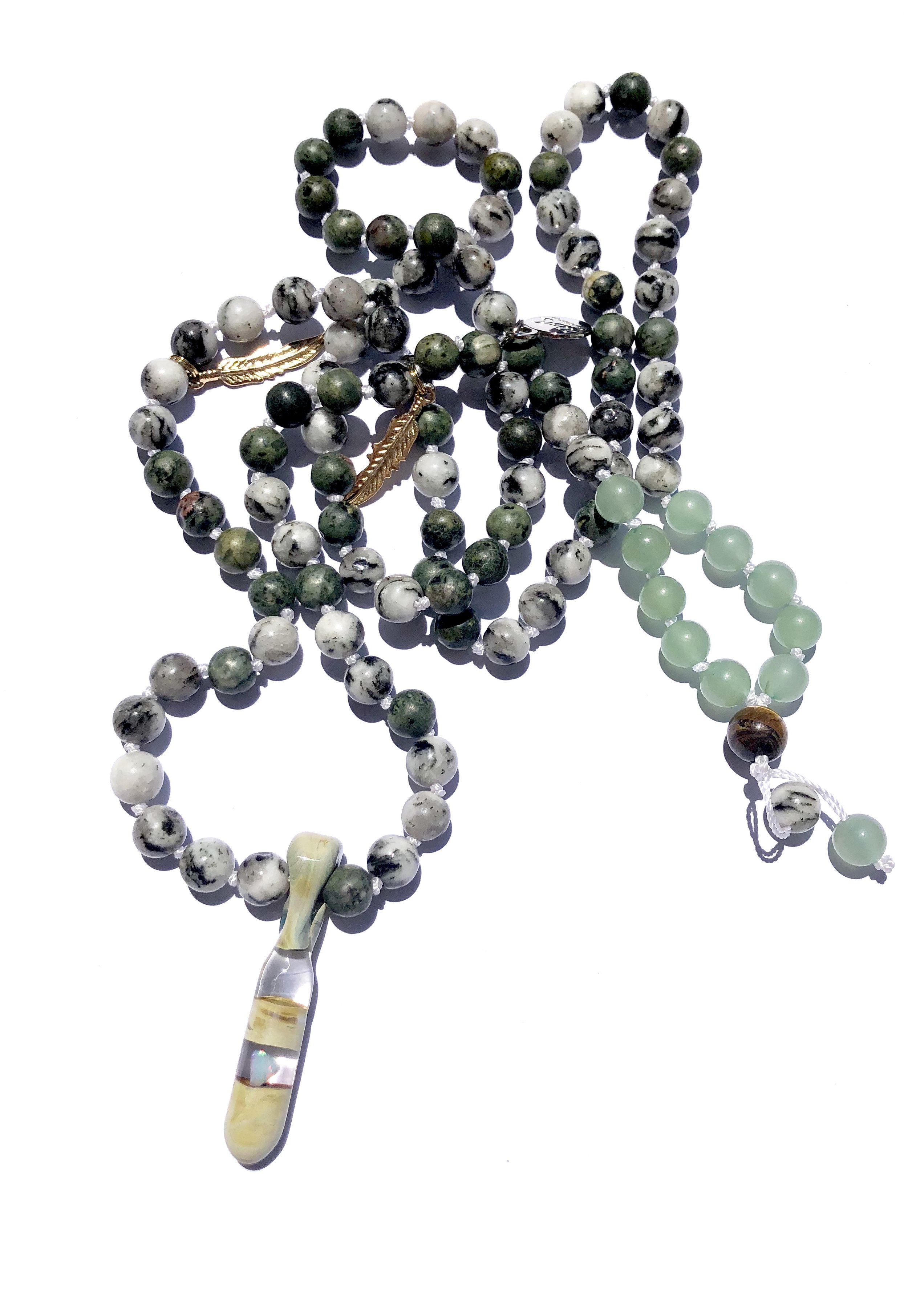 Pluto Glass x DarcMoon: Zebra Jasper, Serpentine, Jade, Tiger's Eye & Feathers Mala
I love collabing with local artists & them being a friend is an amazing plus. Tom from Pluto Glass is a local glass blower with a studio in Lakewood, Colorado. He created some beautiful pendants, just for DarcMoon. Here is our first Pluto x Moon baby.
Zebra Jasper can show us our own true nature & help us see past illusion. It is a grounding stone which connects to the Earth. Zebra Jasper is an effective aura protection stone. It brings you a sense of ease & knowing that in the end, all will be as it should. Zebra Jasper stimulates the Root Chakra.
Serpentine is an earthing stone that aids meditation and spiritual exploration. Clearing the chakras and opening the Crown Chrakra, it helps you to understand the spiritual basis of life. Serpentine helps you to feel more in control of your life. It corrects mental and emotional imbalances and assists the conscious direction of healing towards the problem areas.
Jade is a symbol of purity & serenity. It attracts good luck, friendship & love. This stone soothes the mind and stimulates ideas. It is a powerful stone for the Heart Chakra. It is a protective stone which keeps the wearer from harm & brings harmony.
Tiger's Eye is a stone of protection. It has the power to focus the mind, promote mental clarity & assist in resolving problems objectively and unclouded by emotions. Tiger's Eye is particularly useful for healing psychosomatic illnesses & dispelling fear and anxiety. Also, useful for recognizing one's own needs in relation to the needs of others. Balancing yin-yang and energizing the emotional body.