Opalite, Tiger's Eye, Indian Agate & Marijuana Leaf Mala Choker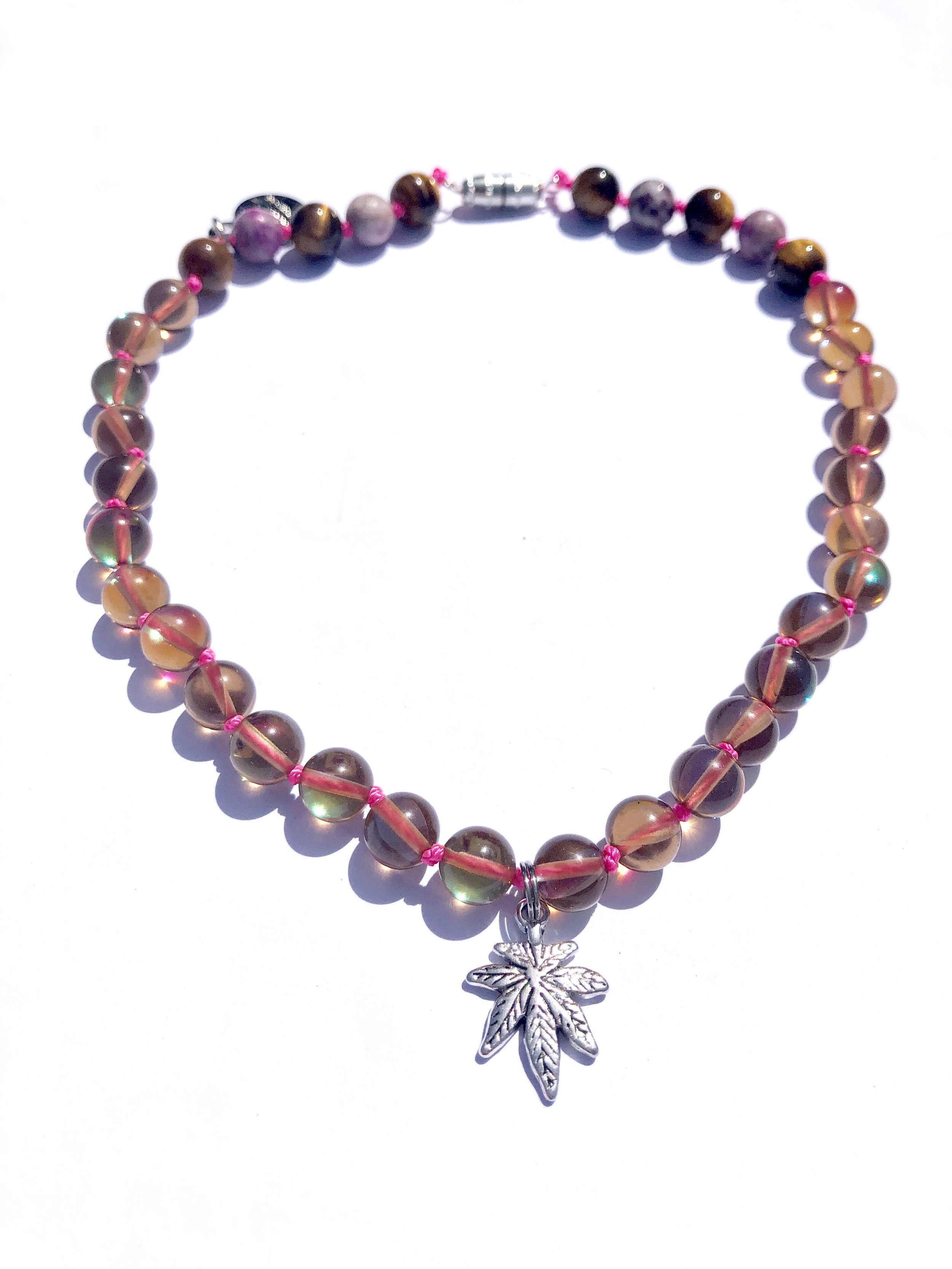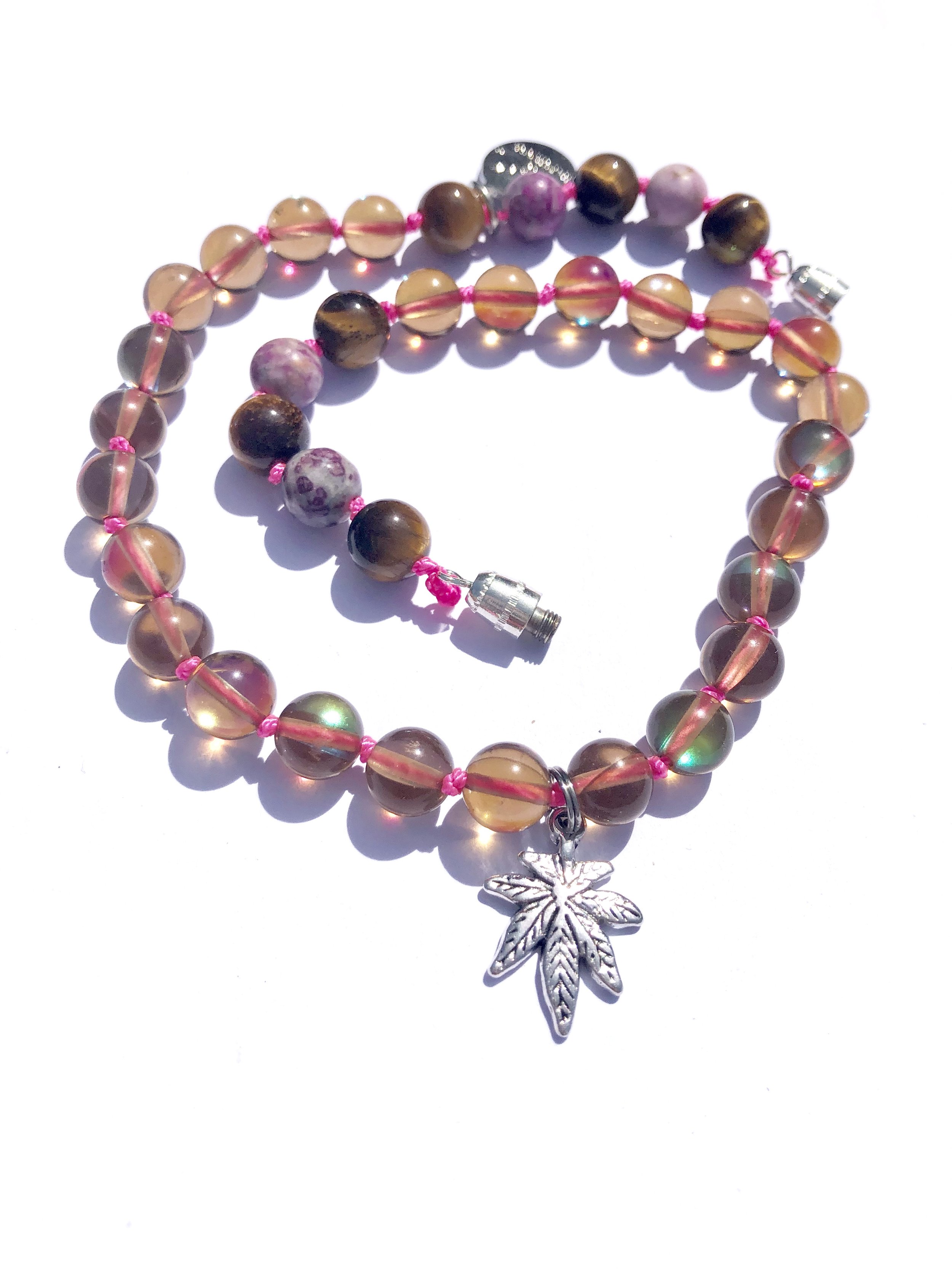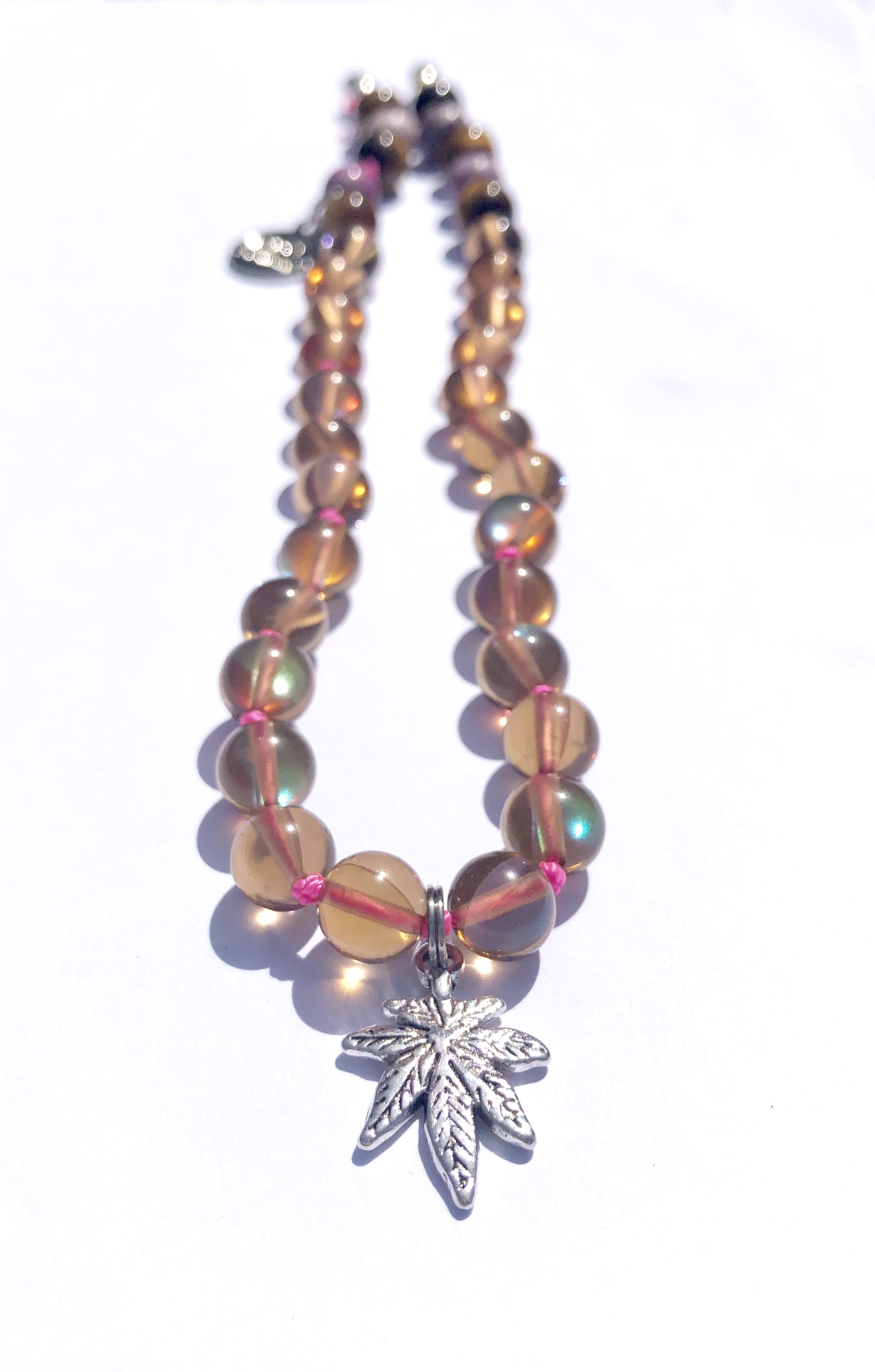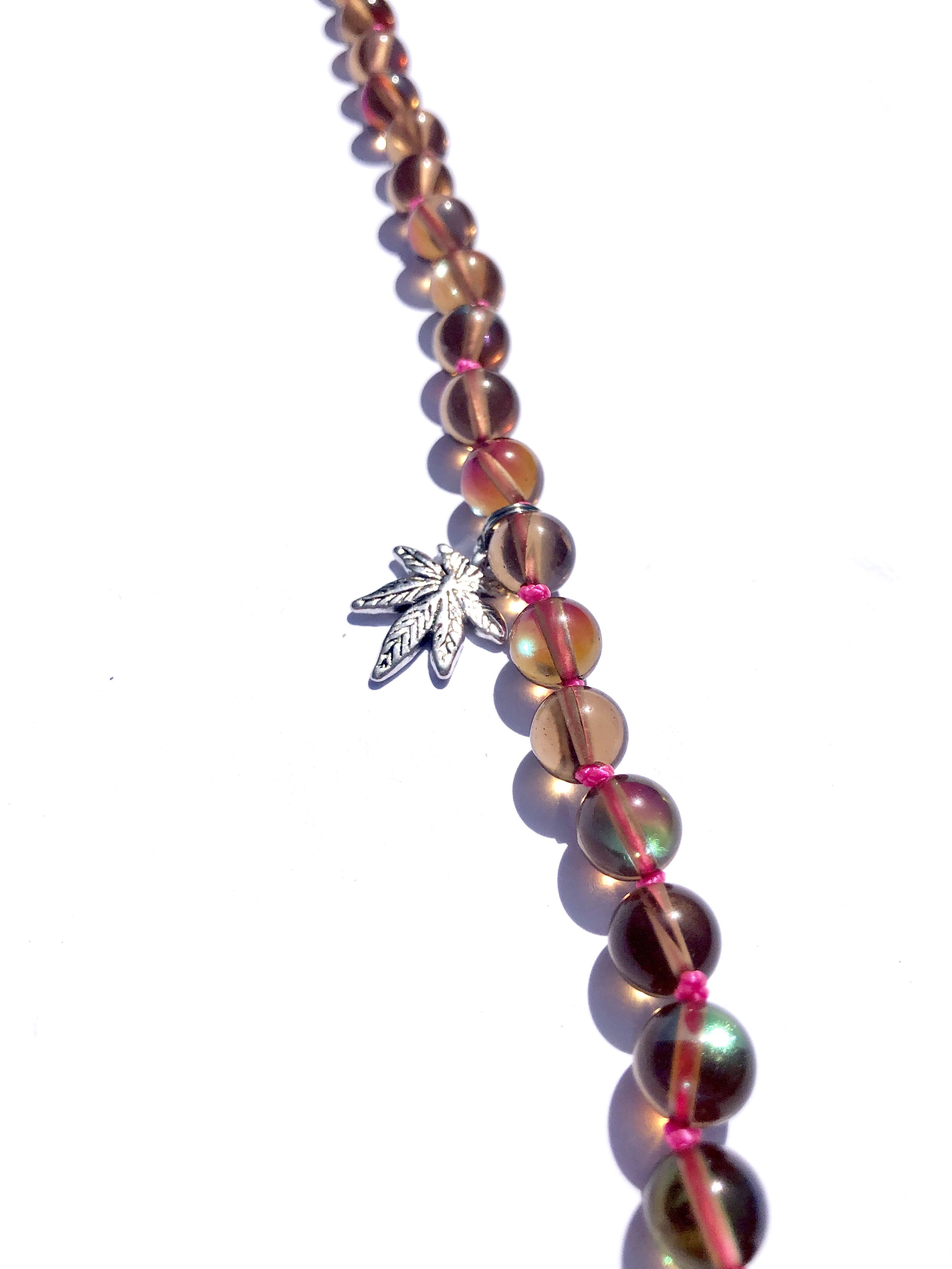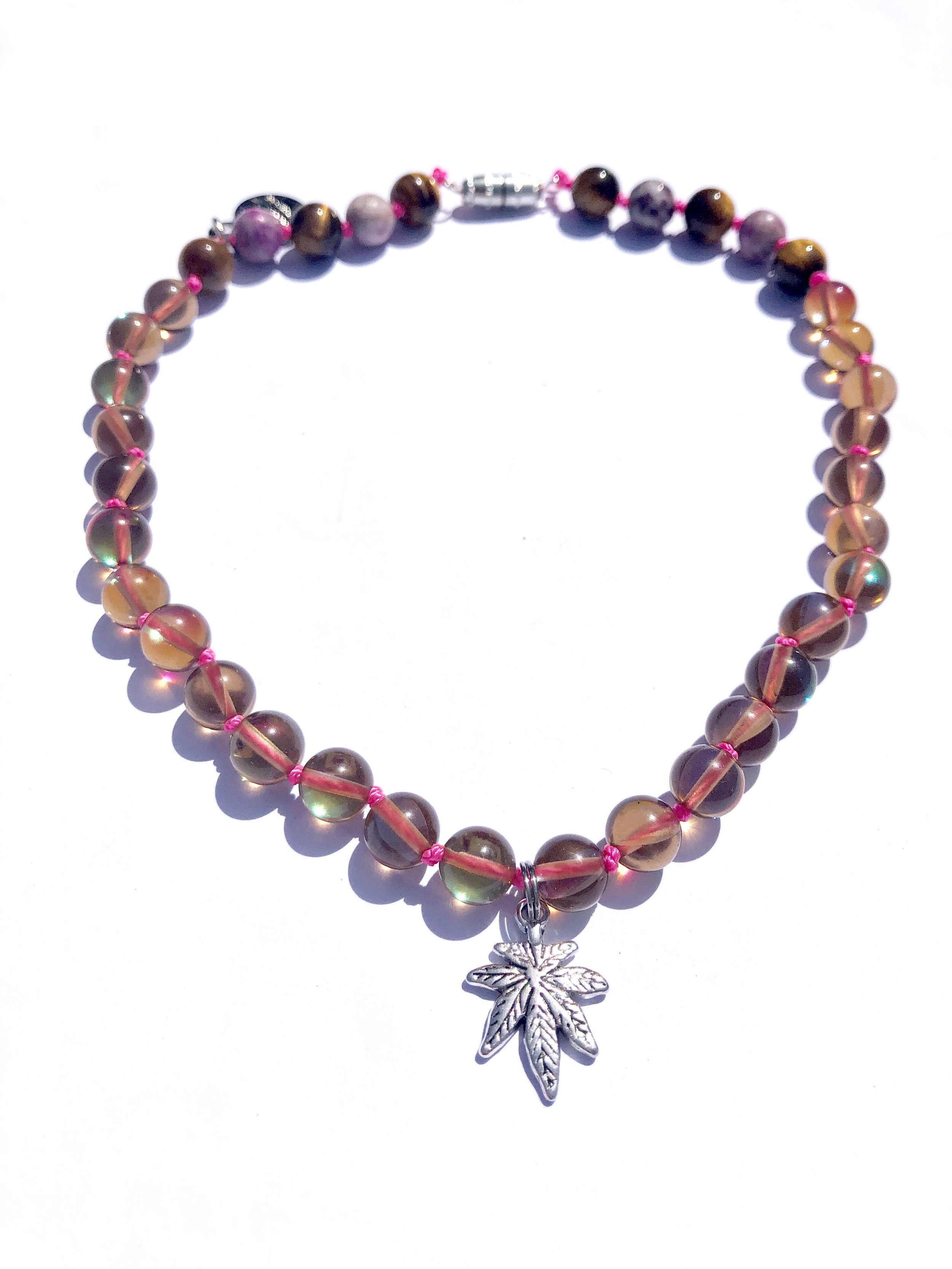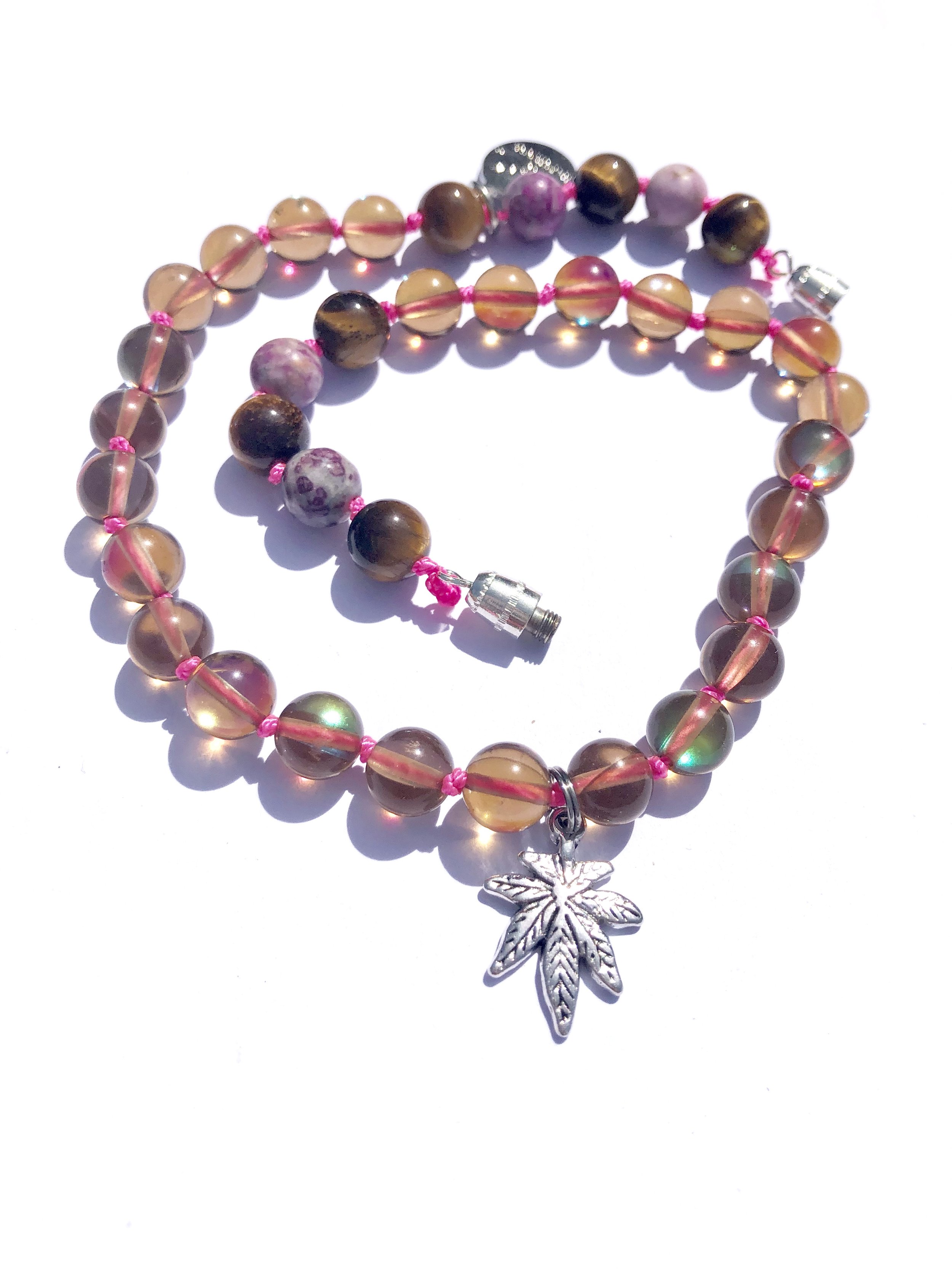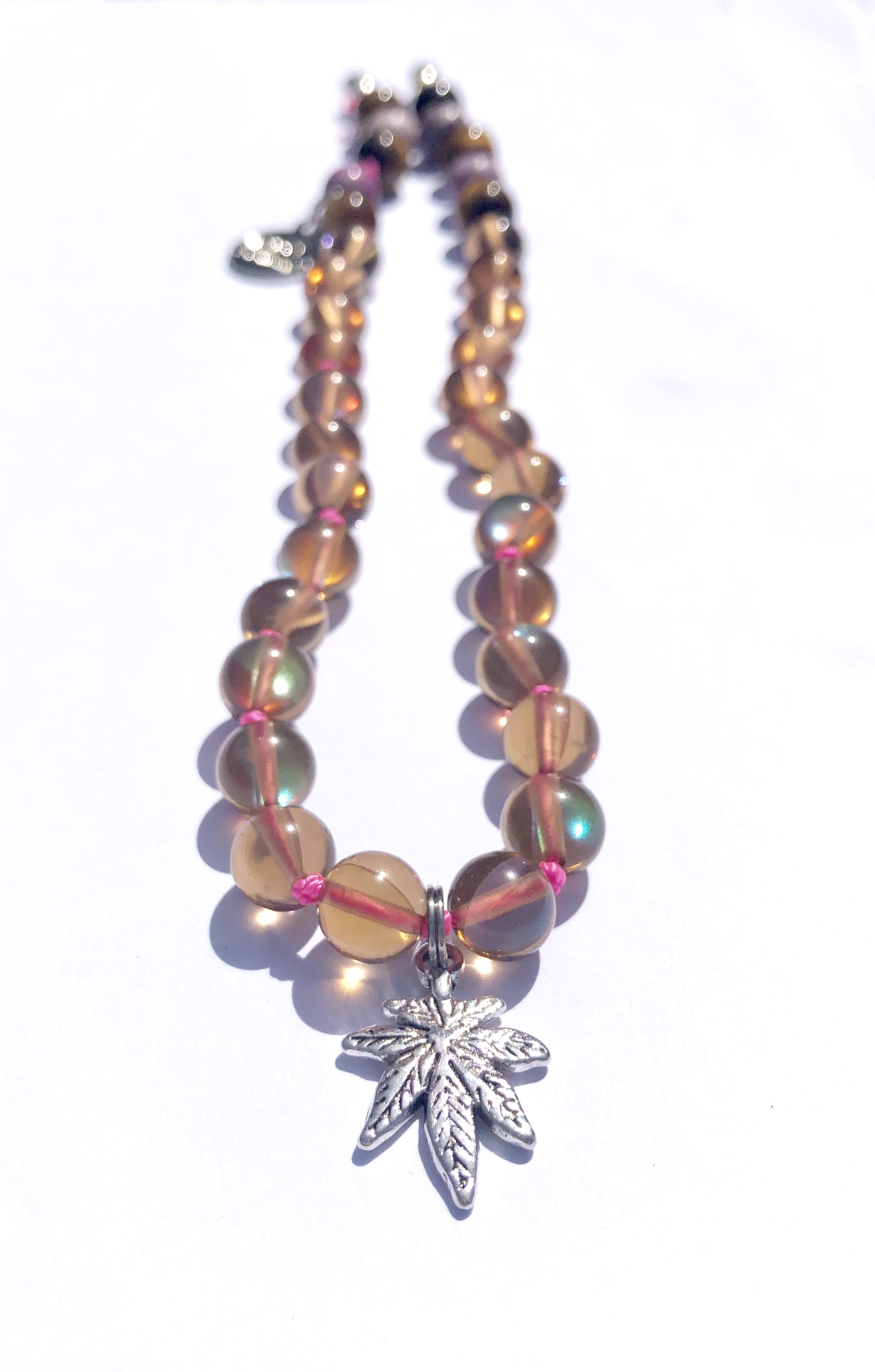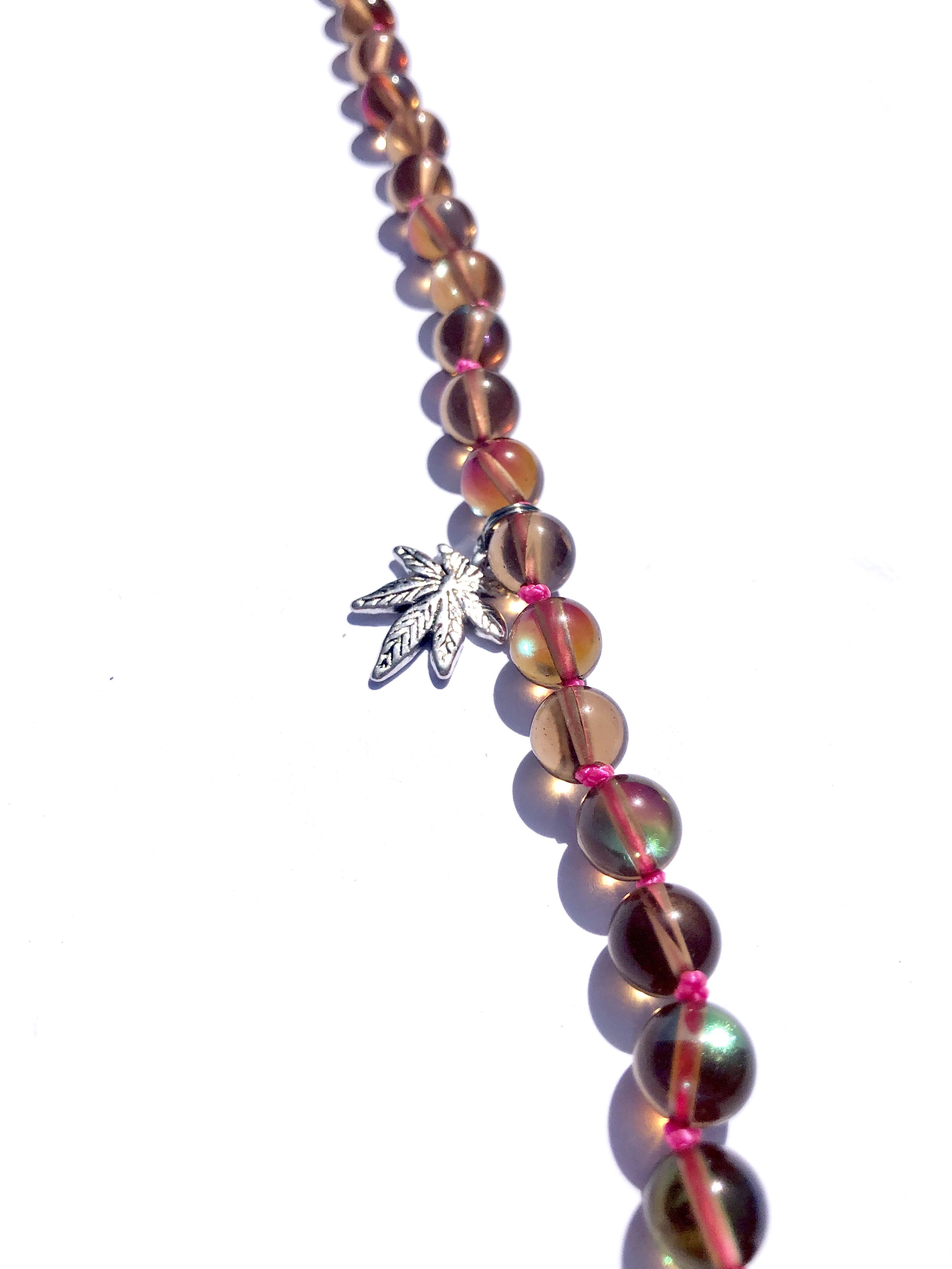 Opalite, Tiger's Eye, Indian Agate & Marijuana Leaf Mala Choker
Opalite is a delicate stone with a fine vibration. It enhances cosmic consciousness, induces psychic & mystical visions. Stimulating originality & dynamic creativity, it aids in accessing & expressing one's true self. Opal is absorbent & reflective. Moon energy for receiving. It strengthens the will to live.
Tiger's Eye is a stone of protection. It has the power to focus the mind, promote mental clarity & assist in resolving problems objectively & unclouded by emotions. Tiger's Eye is particularly useful for healing psychosomatic illnesses & dispelling fear & anxiety. Also, useful for recognizing one's own needs in relation to the needs of others.
Agate is a grounding stone. It brings emotional, physical & intellectual centering & stabilizing energy. Agate has the power to harmonize yin & yang; the positive & negative forces that hold the universe in place. It is a soothing & calming stone that brings great strength and self-analysis. It stabilizes the aura, activating the Root Chakra.