Moss Agate, Jasper, Zebra Jasper, Yellow Tiger's Eye, Rose Quartz & Sodalite Mala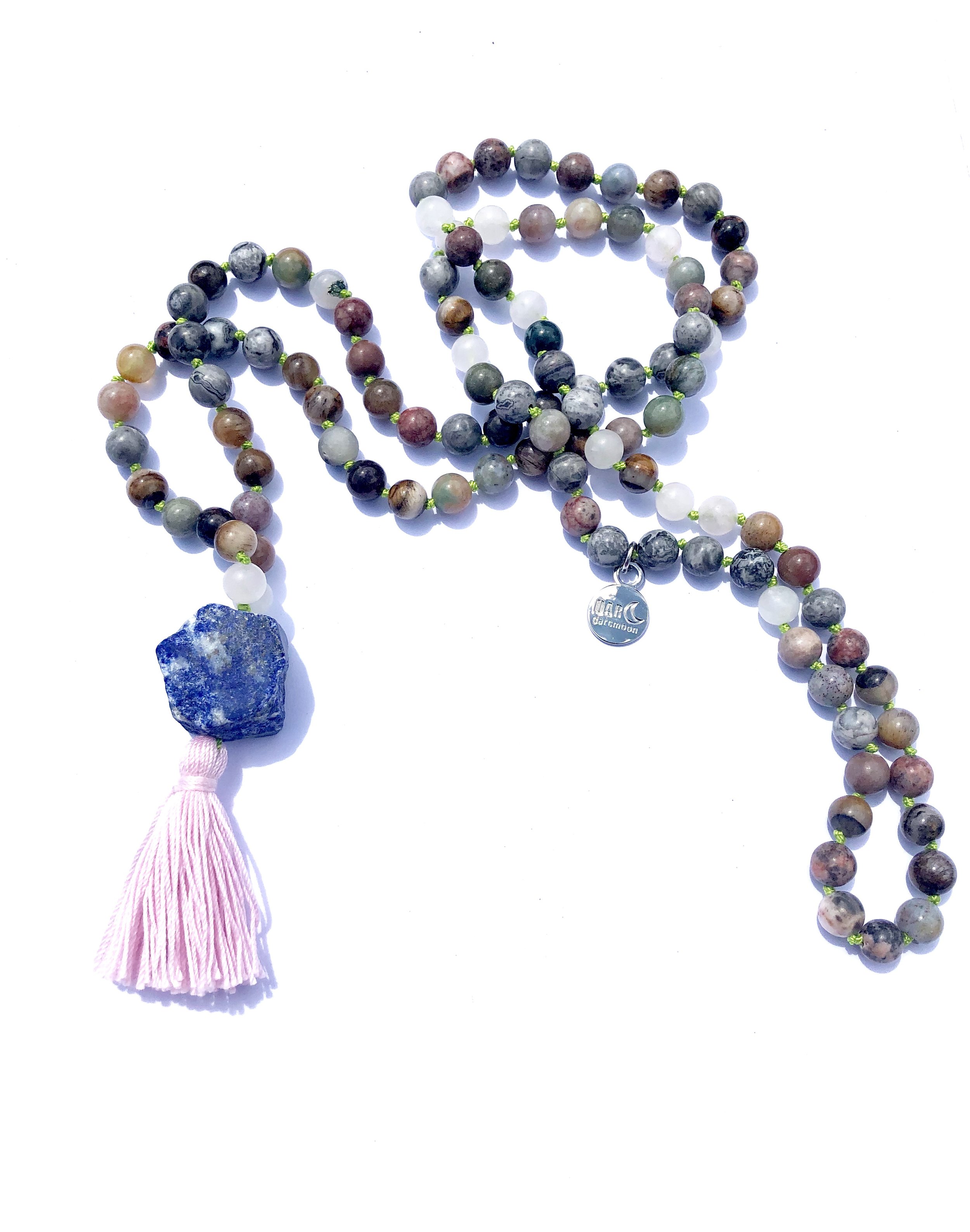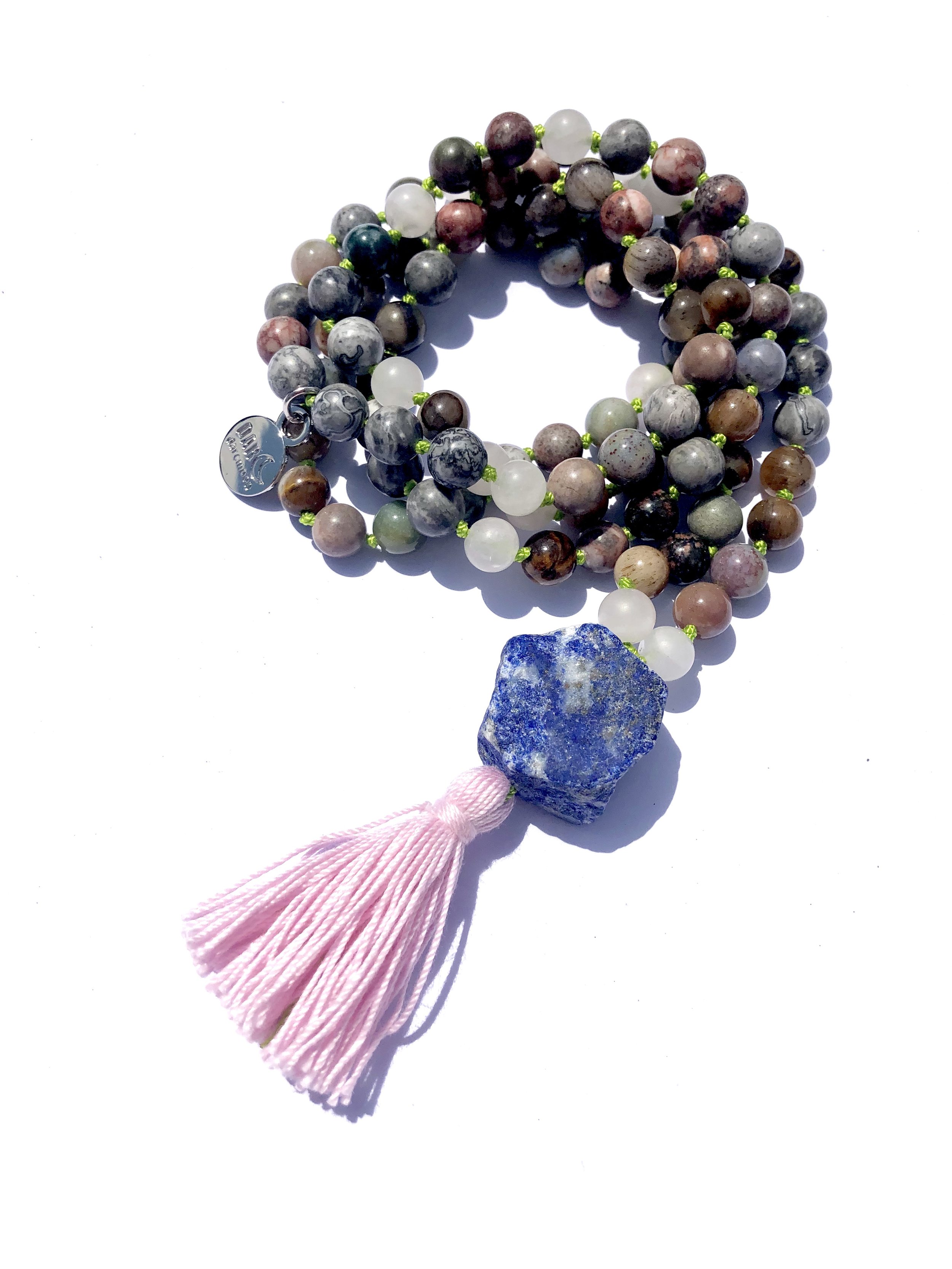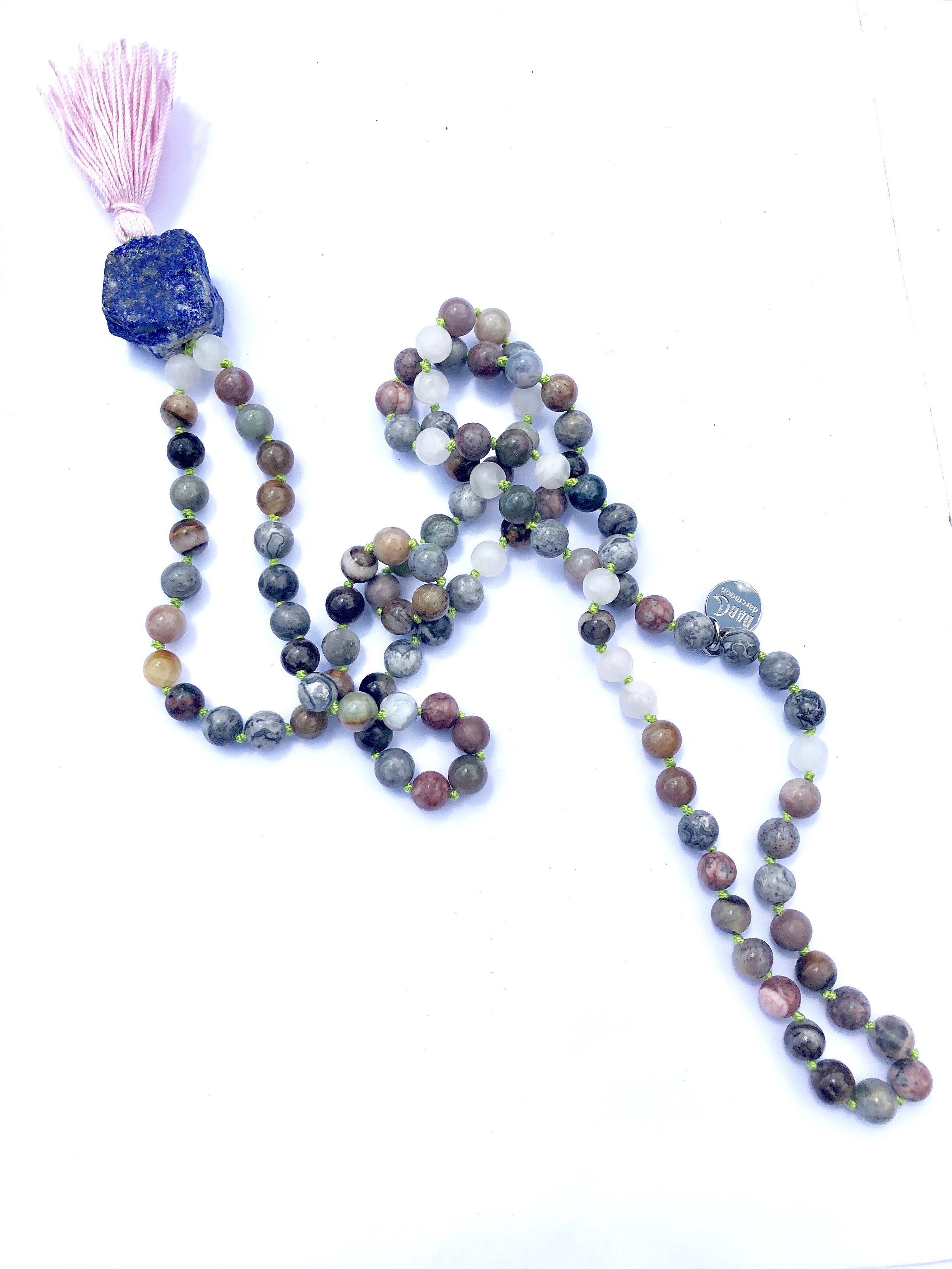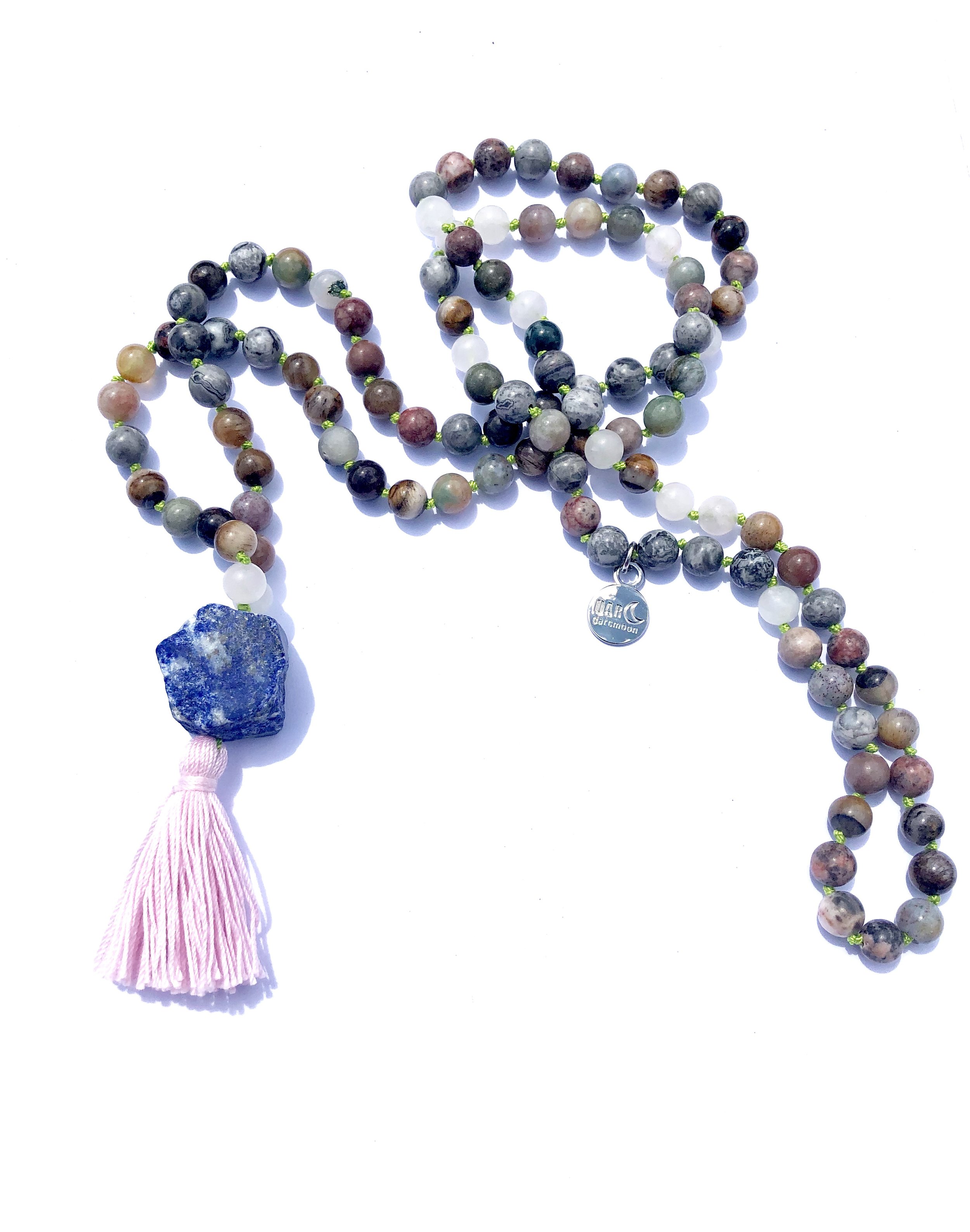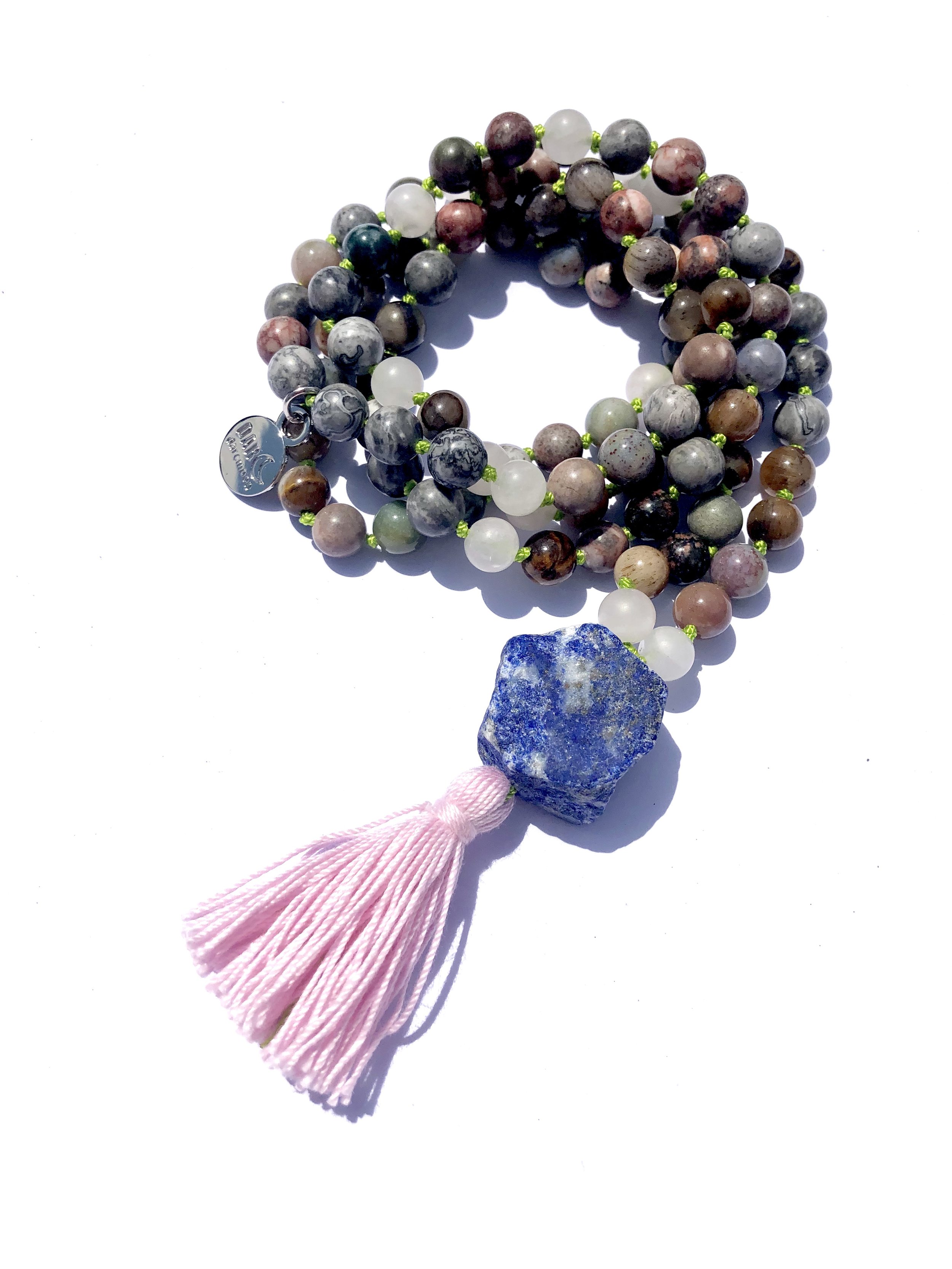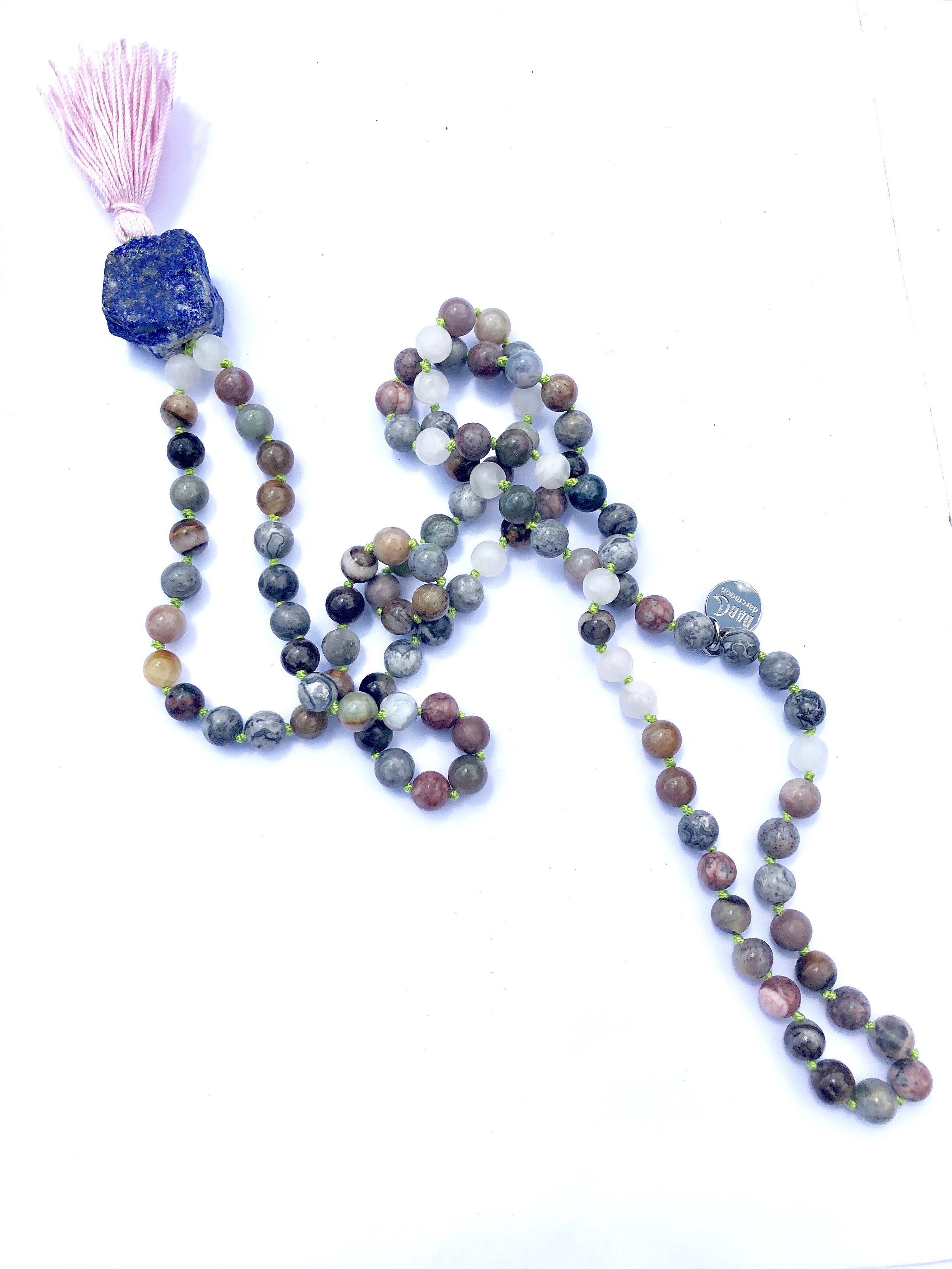 Moss Agate, Jasper, Zebra Jasper, Yellow Tiger's Eye, Rose Quartz & Sodalite Mala
Moss Agate is the stone of abundance; it attracts abundance of all forms. It is an extreme body strengthener in times of stress. It improves self-esteem and improves positive personality traits. It helps you see beauty in all things, nature and yourself.
Jasper is a supreme nurturer. It brings tranquility and wholeness; aligning the chakras and aura. It can facilitate shamanic journey and dream recall. Jasper is a protection stone and it provides balance for Yin & Yang. It aligns the physical, emotional and mental bodies. Encouraging honesty within you.
Zebra Jasper can show us our own true nature & help us see past illusion. It is a grounding stone which connects to the Earth. Zebra Jasper is an effective aura protection stone. It brings you a sense of ease & knowing that in the end, all will be as it should. Zebra Jasper stimulates the Root Chakra.
Tiger's Eye is a stone of protection. It has the power to focus the mind, promote mental clarity & assist in resolving problems objectively and unclouded by emotions. Tiger's Eye is particularly useful for healing psychosomatic illnesses & dispelling fear and anxiety. Also, useful for recognizing one's own needs in relation to the needs of others. Balancing yin-yang and energizing the emotional body.
Rose Quartz is the stone of unconditional love and infinite peace. It purifies and opens the Heart Chakra. Bringing inner healing and attracting love. It restores trust and harmony and draws off negative energy. Replacing that energy with loving vibes. Rose Quartz is used to raise self-esteem and self-worth.
Sodalite unites logic and intuition. Sodalite is a stone that is good for healing breaches in communication. It is a stone of truth, and allows this in all forms of communication. It correlates to the Throat Chakra.