Mookaite Jasper, Lapis Lazuli, Hematite & Om Mani Padme Hum Mala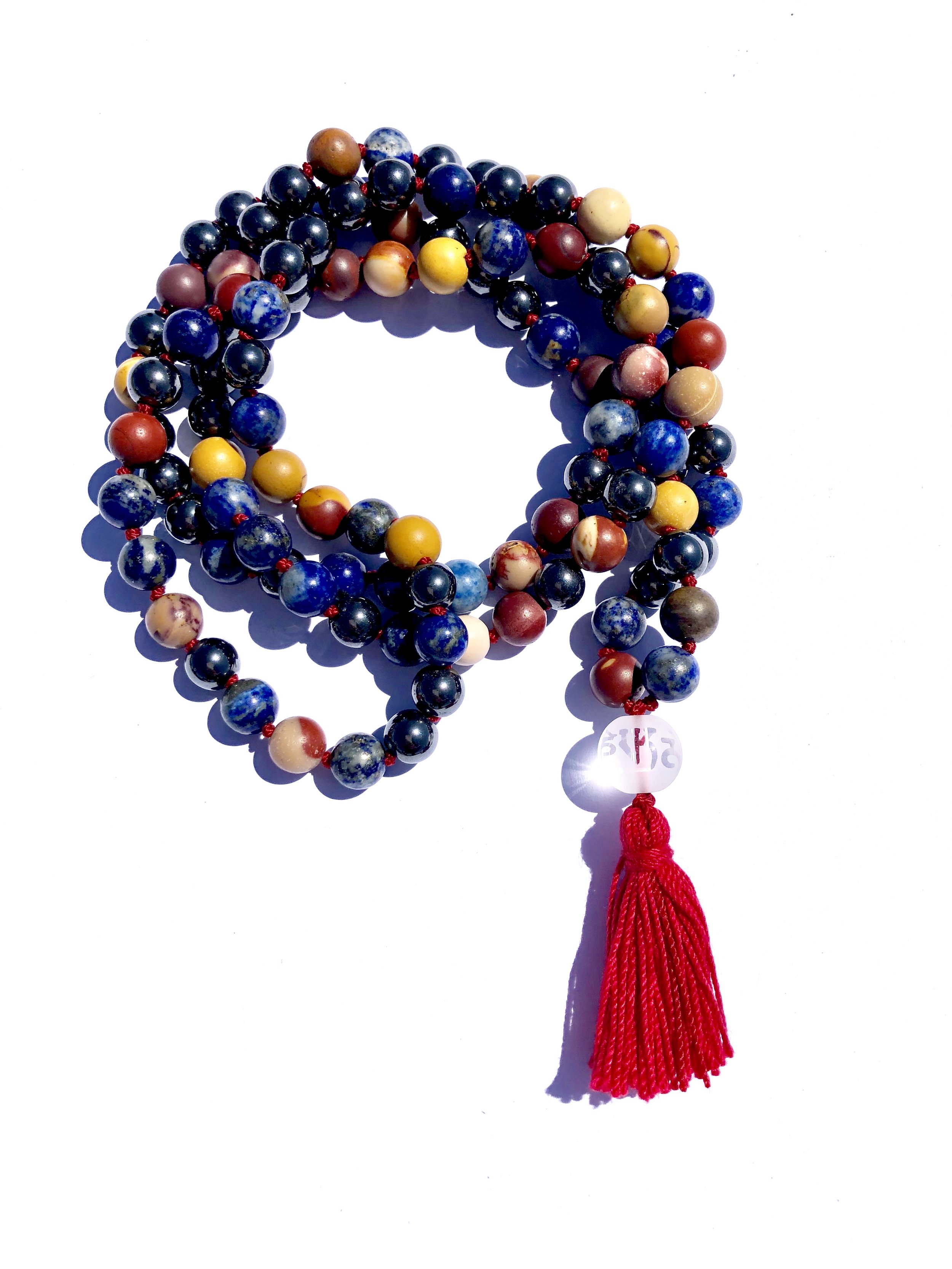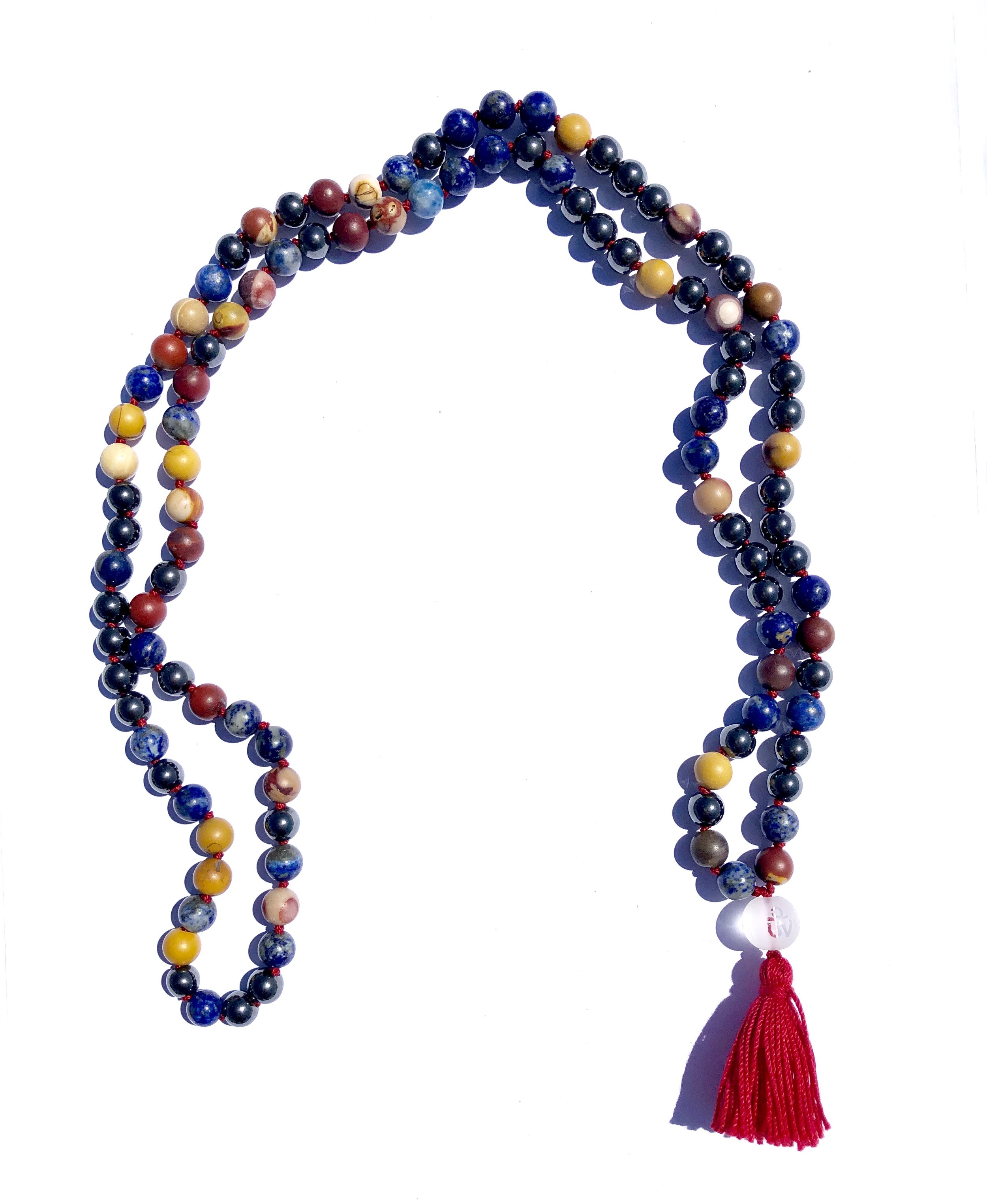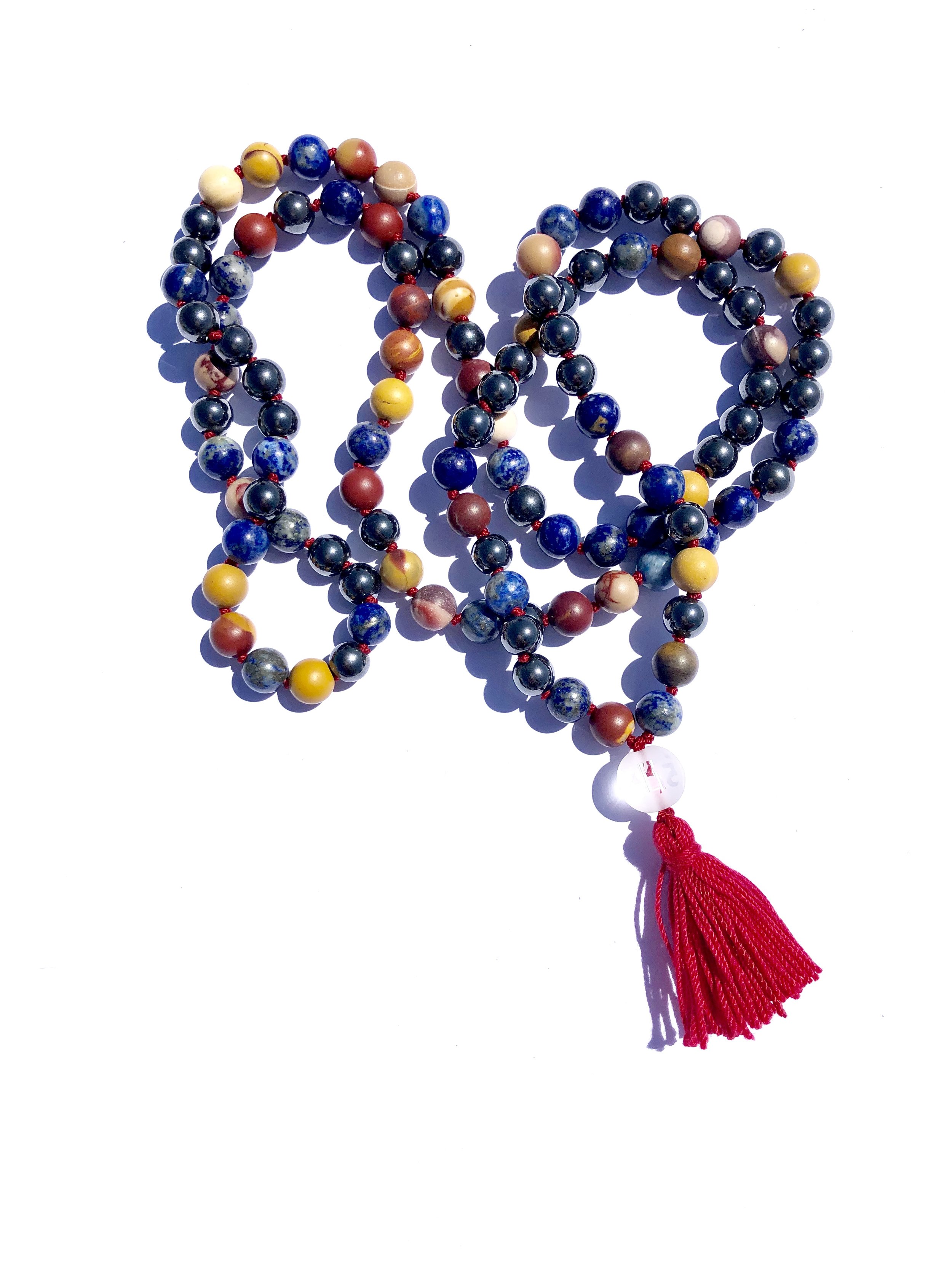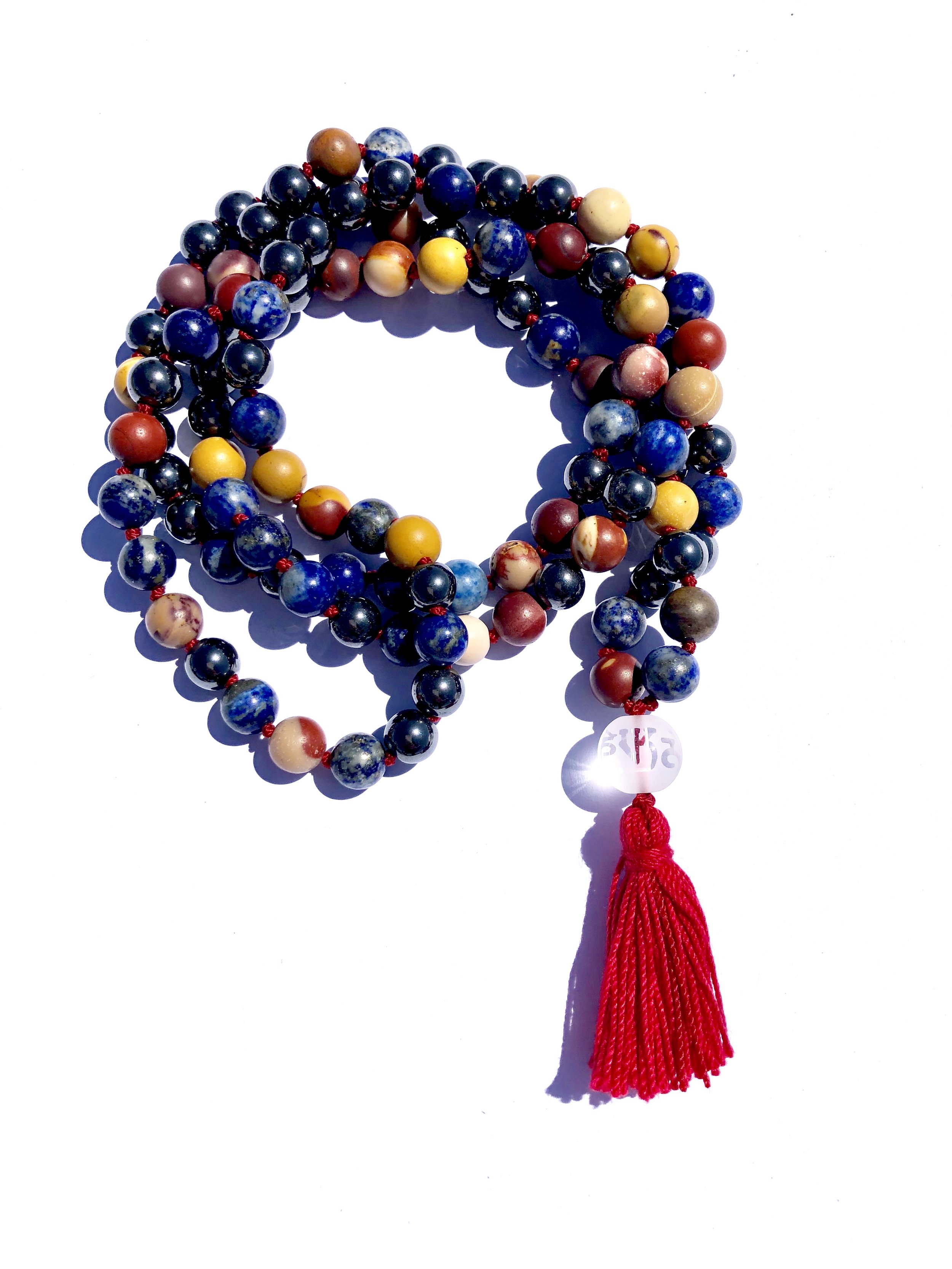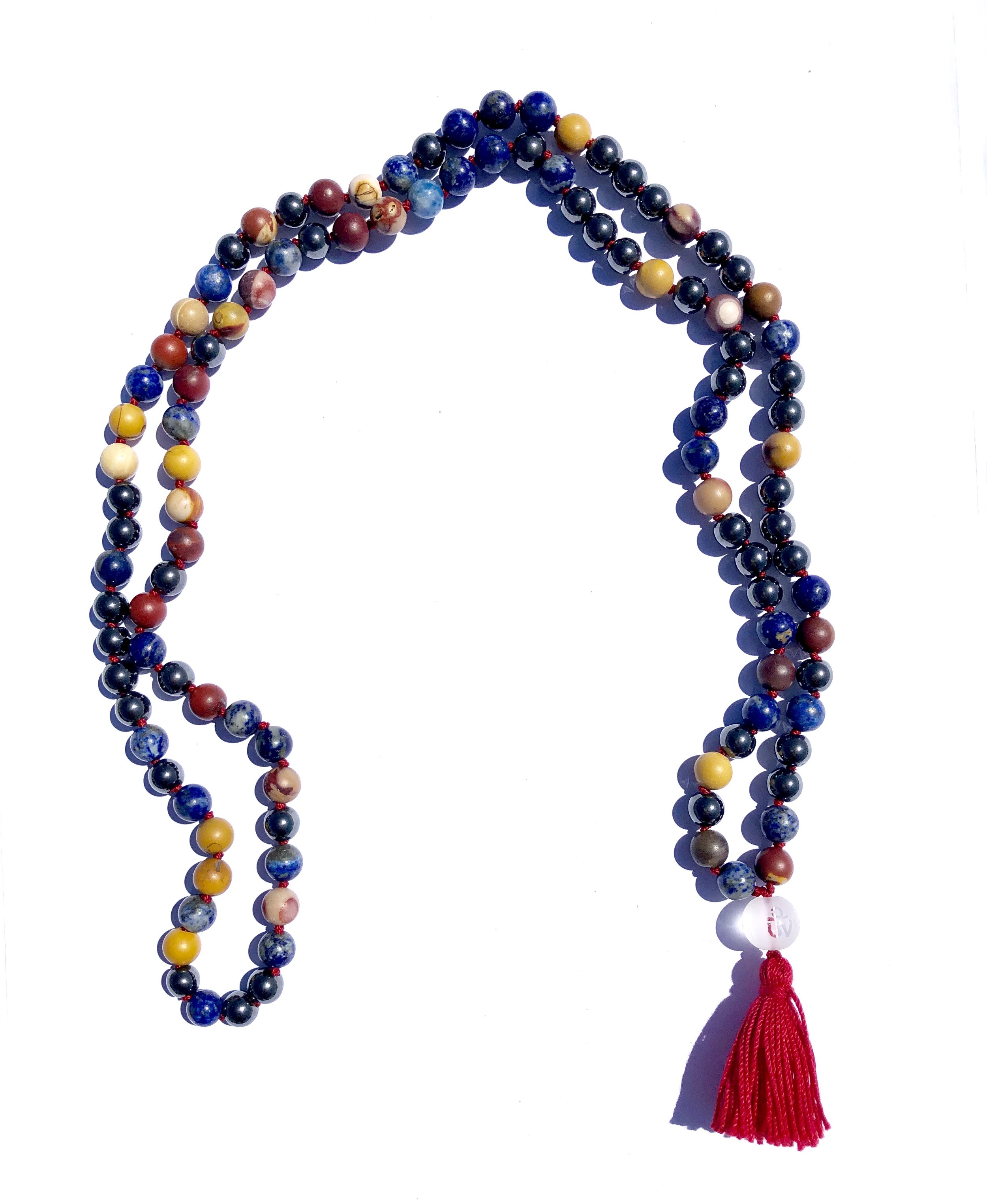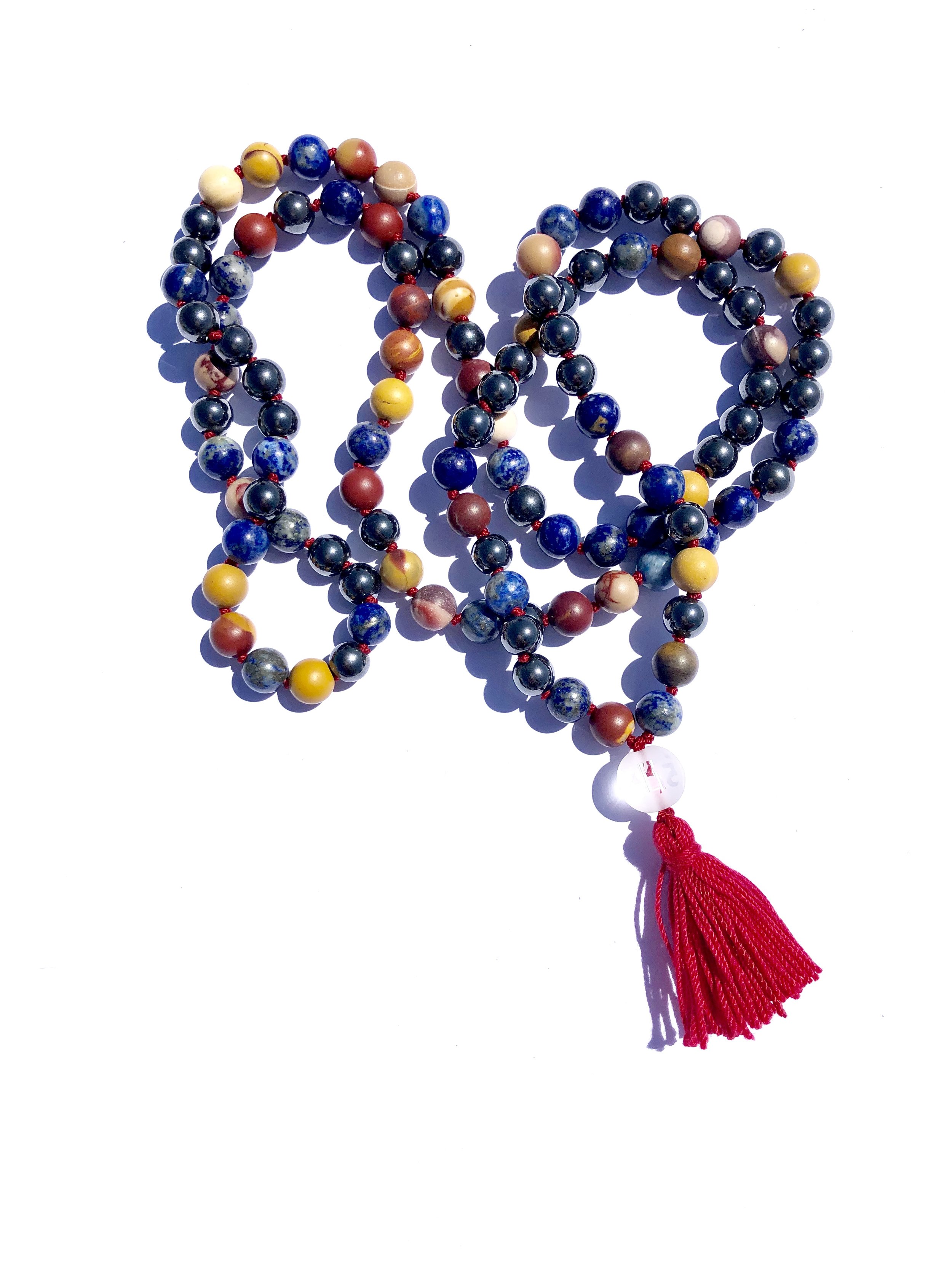 Mookaite Jasper, Lapis Lazuli, Hematite & Om Mani Padme Hum Mala
Jasper is a supreme nurturer. It brings tranquility & wholeness; aligning the chakras & aura. It can facilitate shamanic journey & dream recall. Jasper is a protection stone & it provides balance for Yin & Yang. It aligns the physical, emotional & mental bodies. Encouraging honesty within you.
Hematite is a particularly effective at grounding & protecting. It harmonizes mind, body, & spirit. It dissolves negativity & prevents negative energies from entering the aura; restoring peace & harmony. Used during out of body journeying, it protects the soul and brings it back into the body. It is said to be useful in legal situations. It boosts self-esteem and survivability.
Lapis Lazuli is known to be one of the oldest spiritual crystals. It is a powerful crystal for activating the higher mind and enhancing intellectual ability. It is an excellent stone for stimulating wisdom and good judgement. It stimulates the desire for knowledge, truth and understanding, and aids the process of learning. It aids in opening the Third Eye Chakra and balancing the Throat Chakra.
Om Mani Padme is a six-syllable Sanskrit mantra. Om Mani Padme Hum cannot really be translated into a simple phrase or sentence. It is said that all the teachings of the Buddha are contained in this mantra. The first word Om is a sacred syllable found in Indian religions. The word Mani means "jewel" or "bead", Padme meaning "lotus flower", the Buddhist sacred flower, while Hum represents the spirit of enlightenment. This six-syllable phrase which can be transliterated to "Hail the Jewel in the Lotus" is an invocation mantra of the Avalokiteshvara, the Bodhisattva of Infinite Compassion who protects one from harm.