Jasper, Opalite, Rose Quartz, Indian Agate & Skull - Kali Mala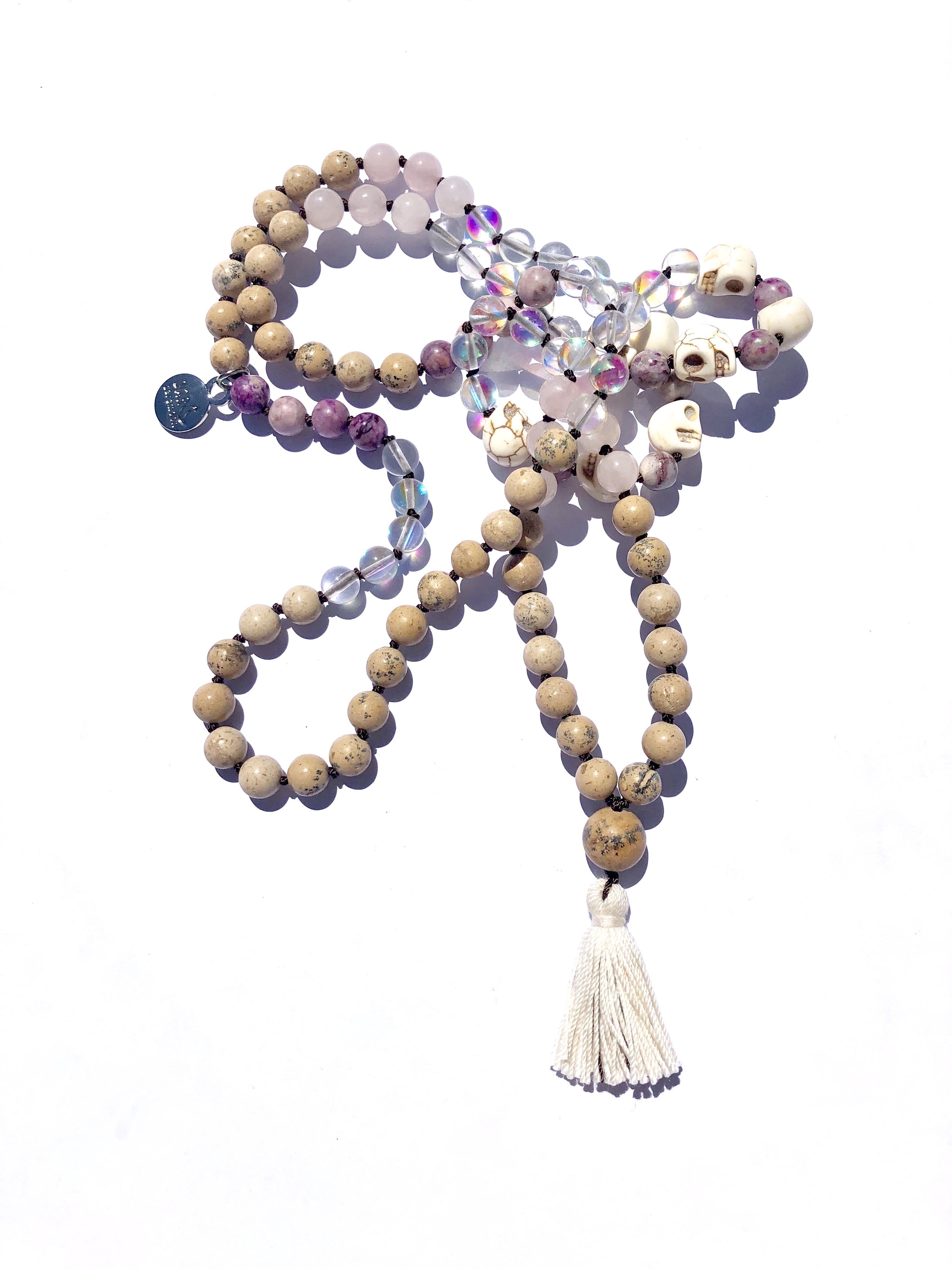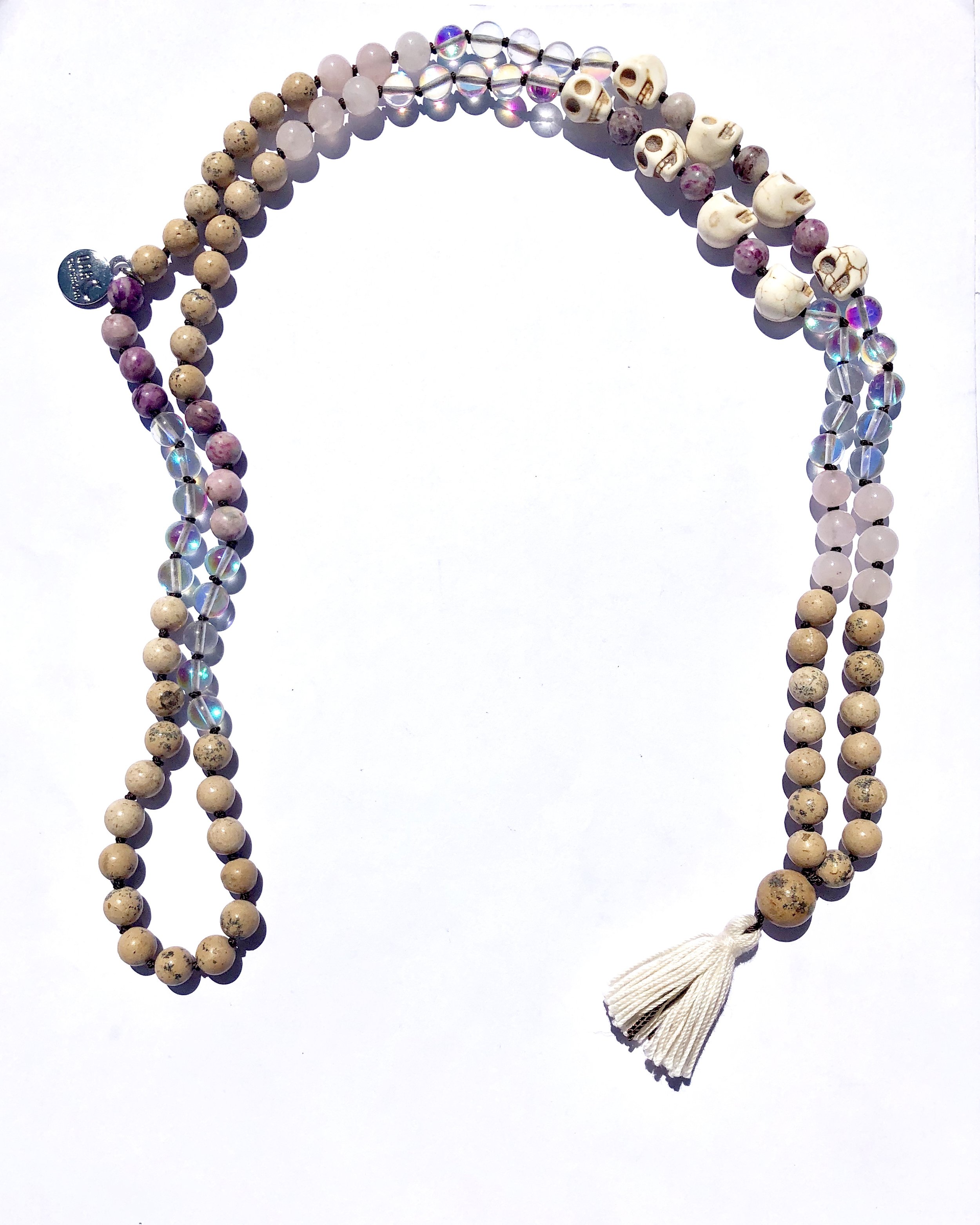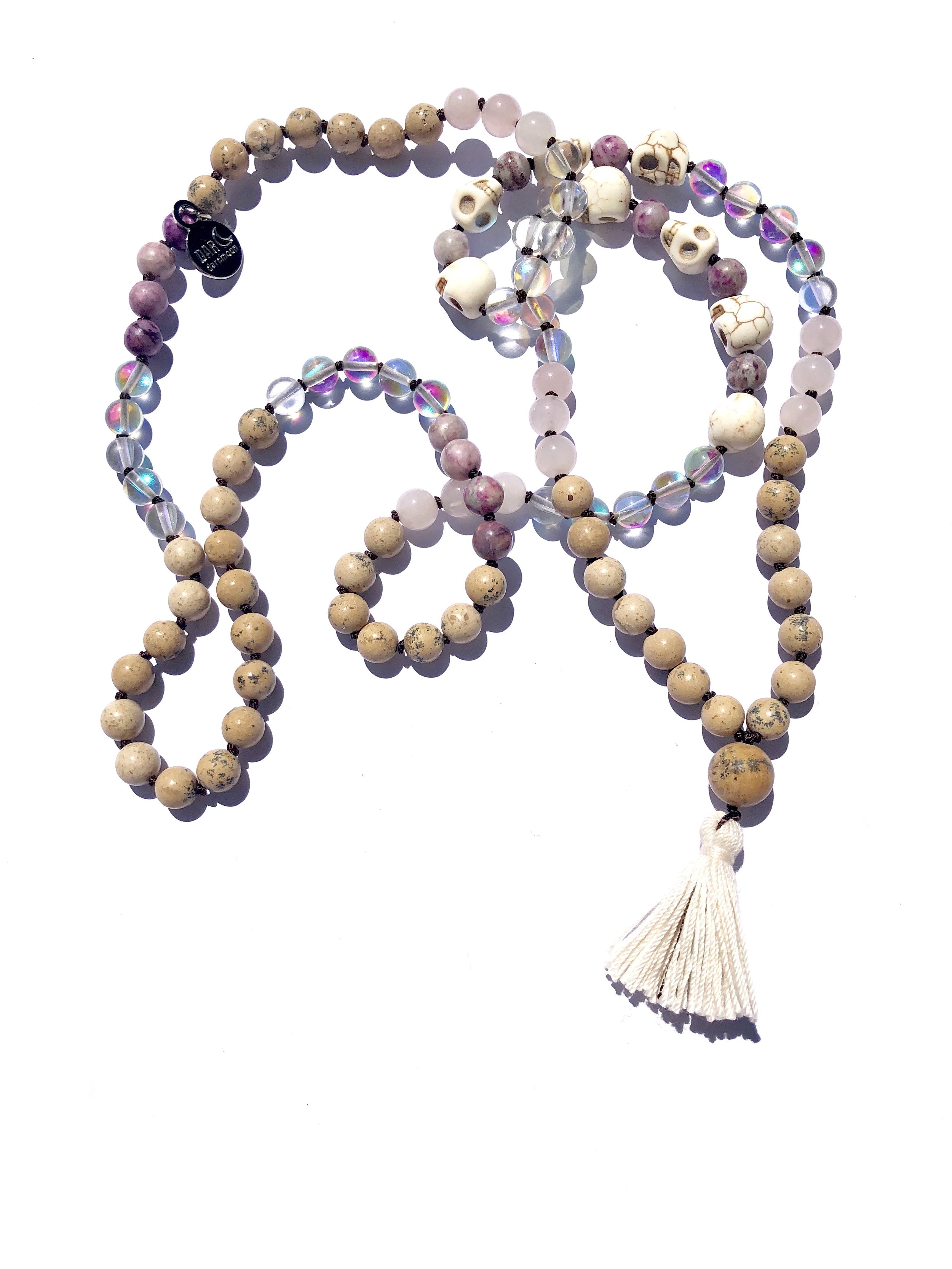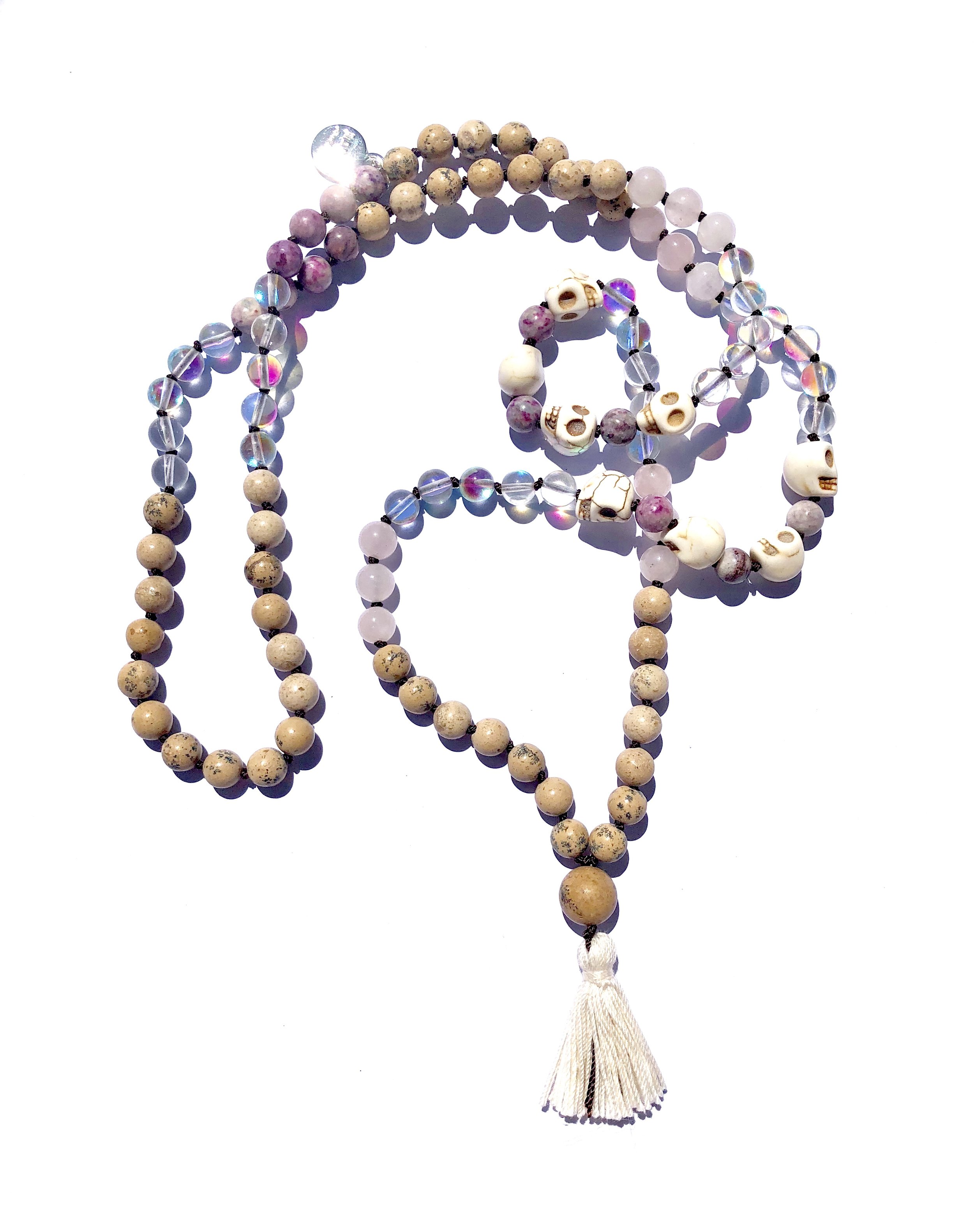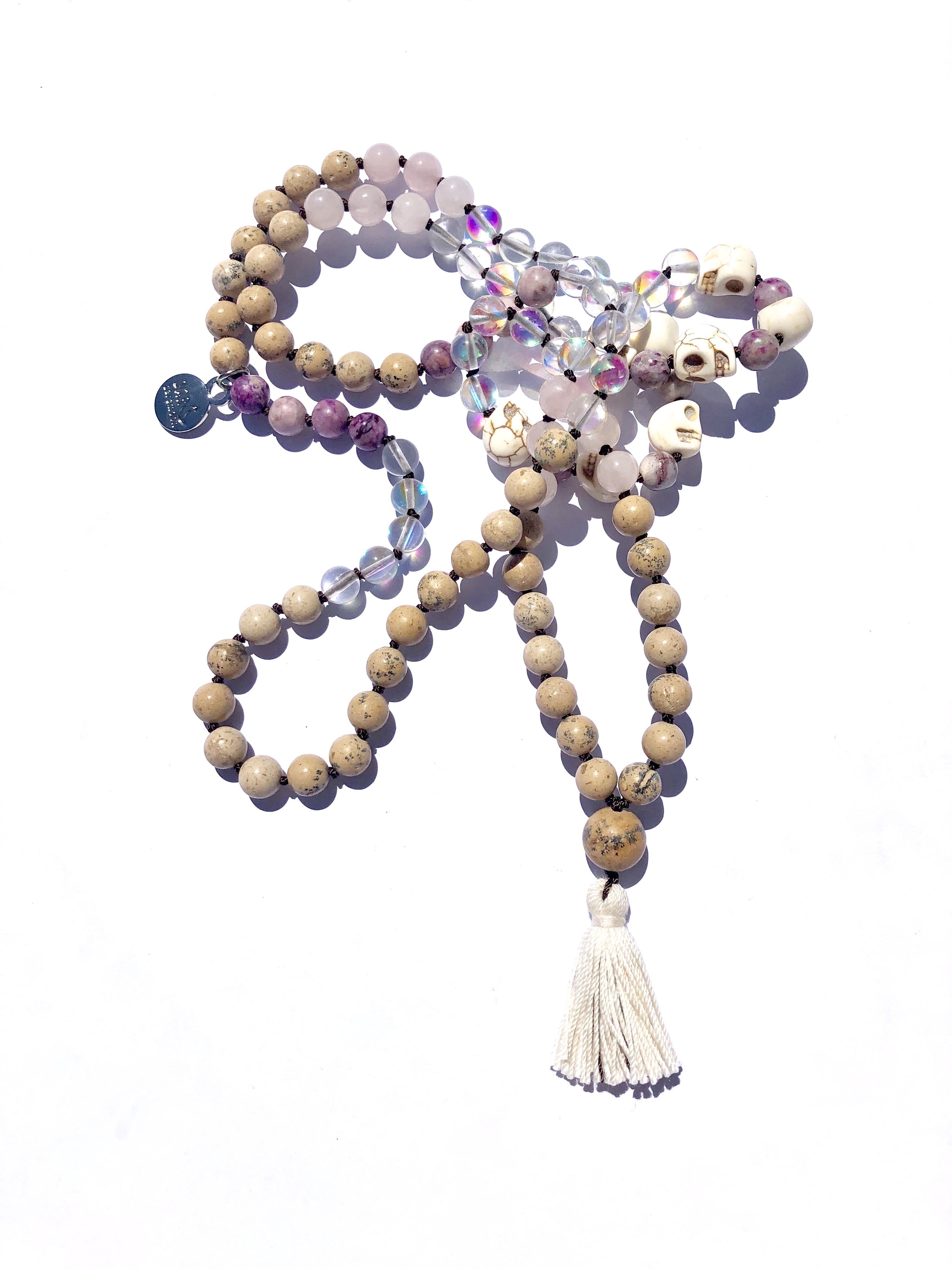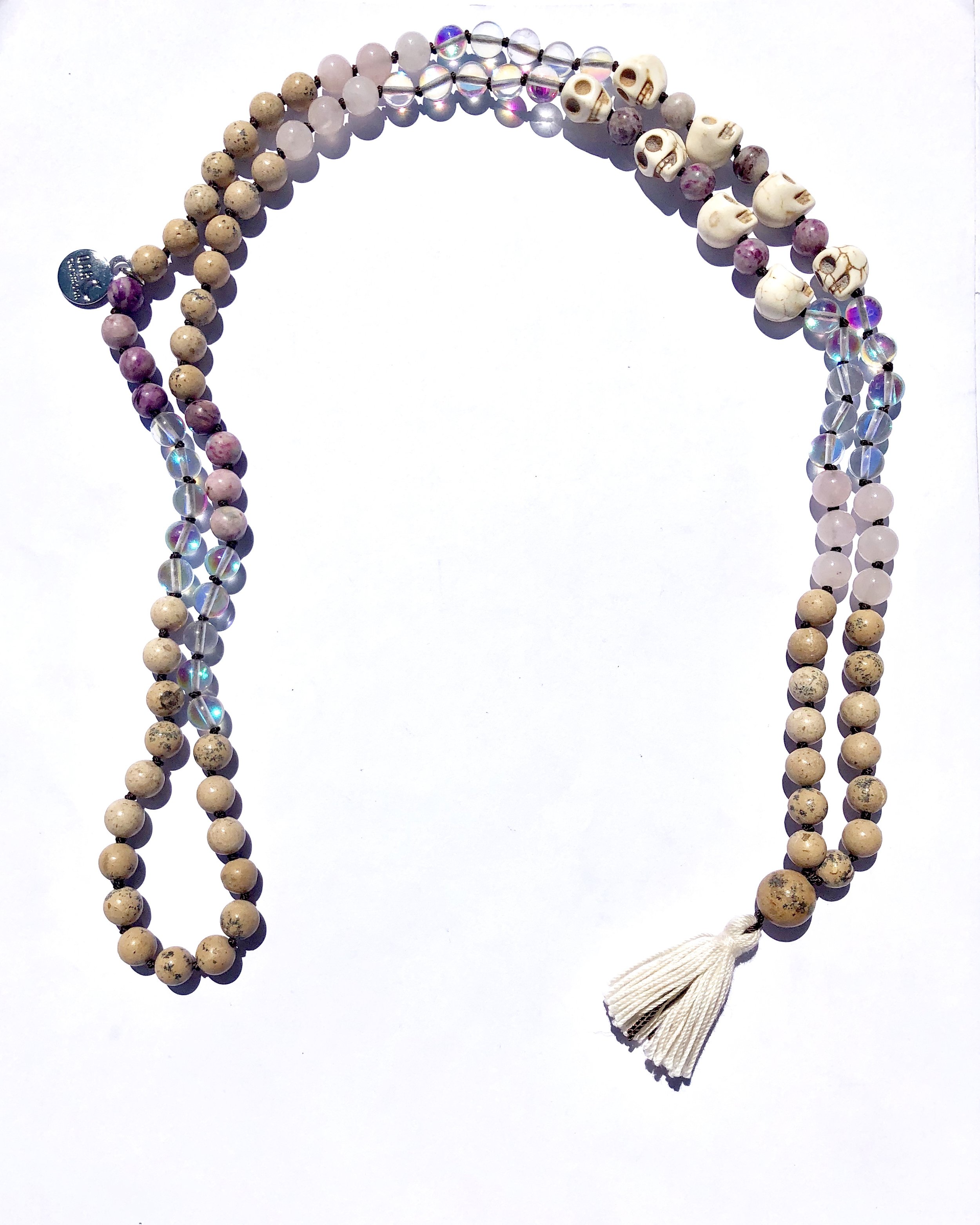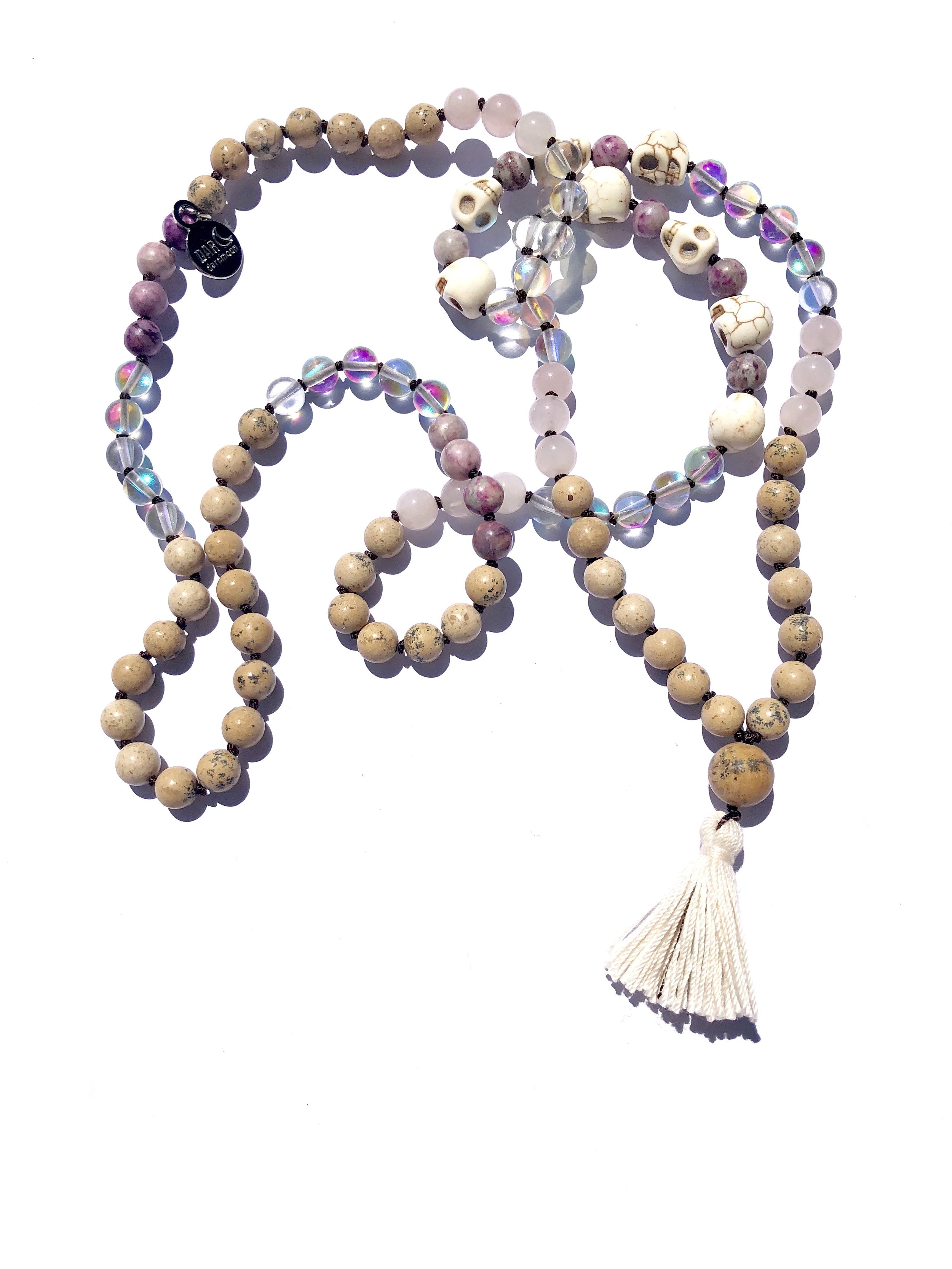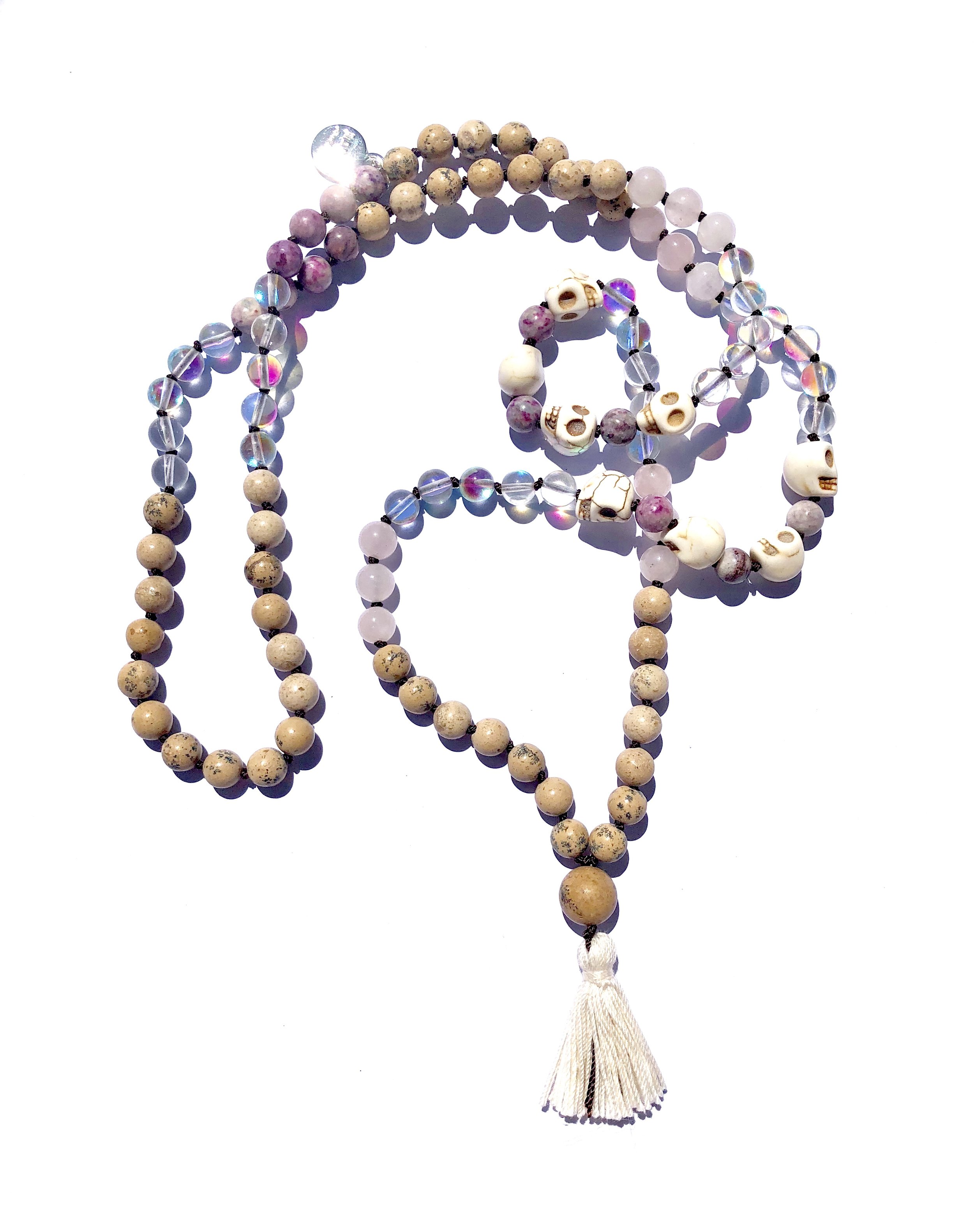 Jasper, Opalite, Rose Quartz, Indian Agate & Skull - Kali Mala
Rose Quartz is the stone of unconditional love & infinite peace. It purifies & opens the Heart Chakra. Bringing inner healing & attracting love. It restores trust & harmony, drawing off negative energy. Replacing that energy with loving vibes. Rose Quartz is used to raise self-esteem & self-worth.
Opalite is a delicate stone with a fine vibration. It enhances cosmic consciousness, induces psychic & mystical visions. Stimulating originality & dynamic creativity, it aids in accessing & expressing one's true self. Opal is absorbent & reflective. Moon energy for receiving. It strengthens the will to live.
Jasper is a supreme nurturer. It brings tranquility & wholeness; aligning the chakras & aura. It can facilitate shamanic journey & dream recall. Jasper is a protection stone & it provides balance for Yin & Yang. It aligns the physical, emotional & mental bodies. Encouraging honesty within you.
Agate is a grounding stone. It brings emotional, physical & intellectual centering & stabilizing energy. Agate has the power to harmonize yin & yang; the positive & negative forces that hold the universe in place. It is a soothing & calming stone that brings great strength and self-analysis. It stabilizes the aura, activating the Root Chakra.
Kali Mala -The skull as worn by the Hindu Goddess Kali symbolizes liberation, knowledge & wisdom. Kali carries a fierce love that destroys demons & the part of our ego that deceives & creates troubling thoughts. Freeing us of our lurking fears by giving us the strength to face inner darkness to bring those fears to the light of consciousness.