Jasper, Labradorite, Lava Rock & Tree Charm Choker Mala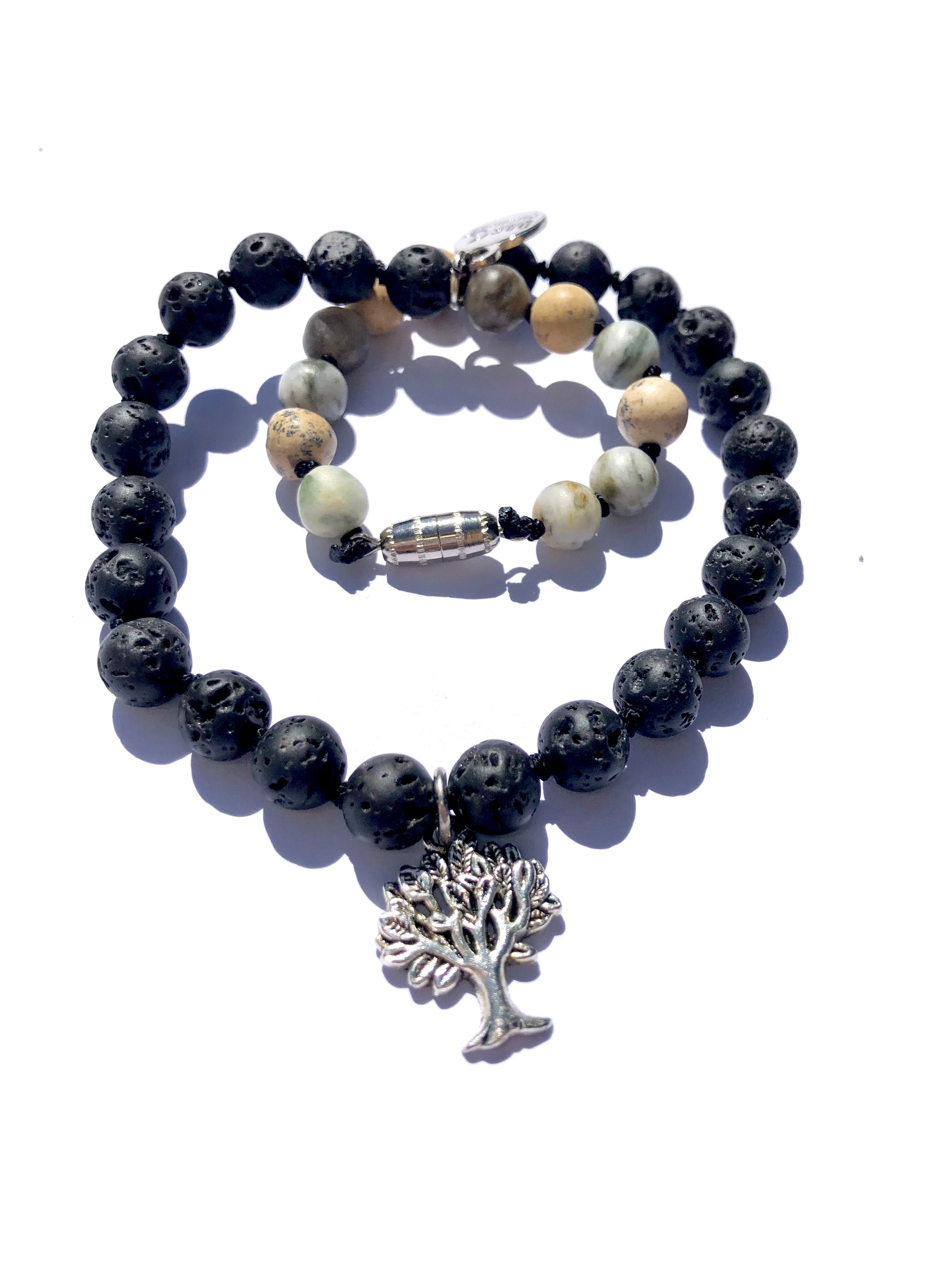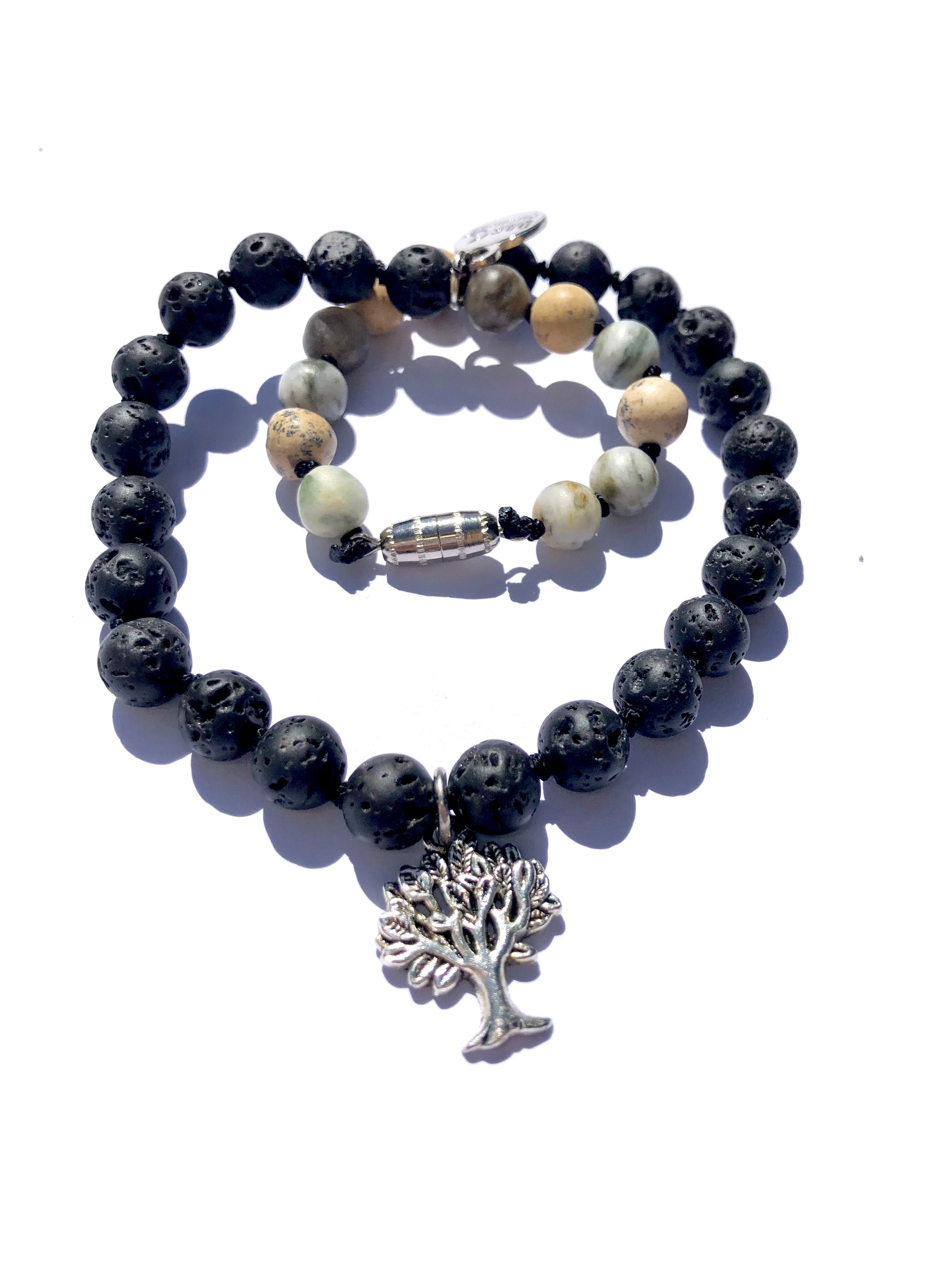 Jasper, Labradorite, Lava Rock & Tree Charm Choker Mala
Jasper is a supreme nurturer. It brings tranquility & wholeness; aligning the chakras & aura. It can facilitate shamanic journey & dream recall. Jasper is a protection stone & it provides balance for Yin & Yang. It aligns the physical, emotional & mental bodies. Encouraging honesty within you.
Labradorite is a highly mystical and protective stone. It raises consciousness and deflects unwanted energies. It aligns the physical and spiritual bodies, accessing your spiritual purpose. Labradorite banishes fears and insecurities from past disappointments. It can calm an overactive mind and energizes the imagination.
Lava Rock comes directly to us from the center of the Earth. It is highly effective in grounding & connecting us to our ancestral roots. It is the most primordial stone you can wear or use for mediation. Lava has a way of calming the mind & emotions, it is a potent healer. Lava is effective in stabilizing the Root Chakra, which helps us to make decisions & trust those decisions.