Jasper, Labradorite & Druzy Quartz Geode Mala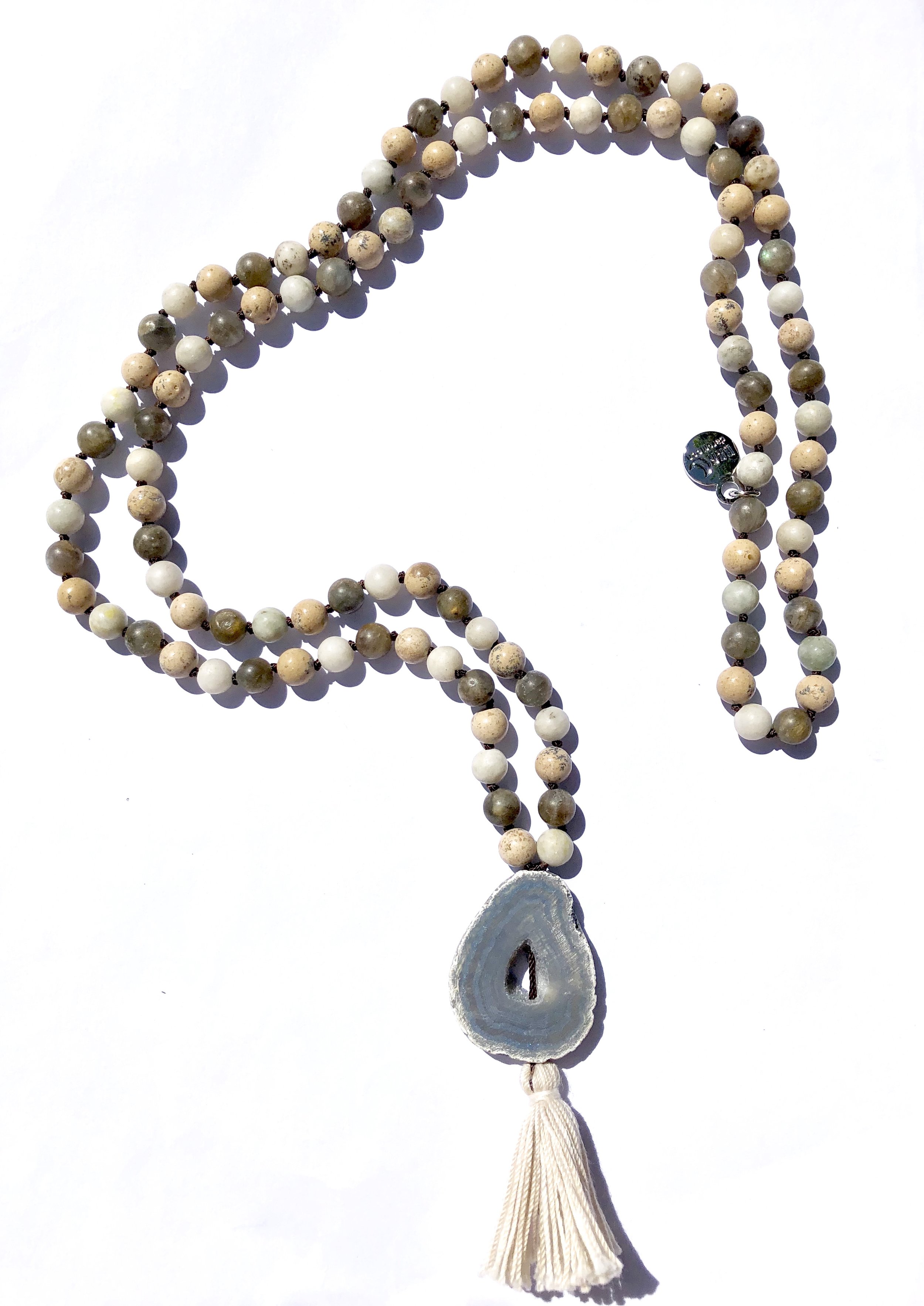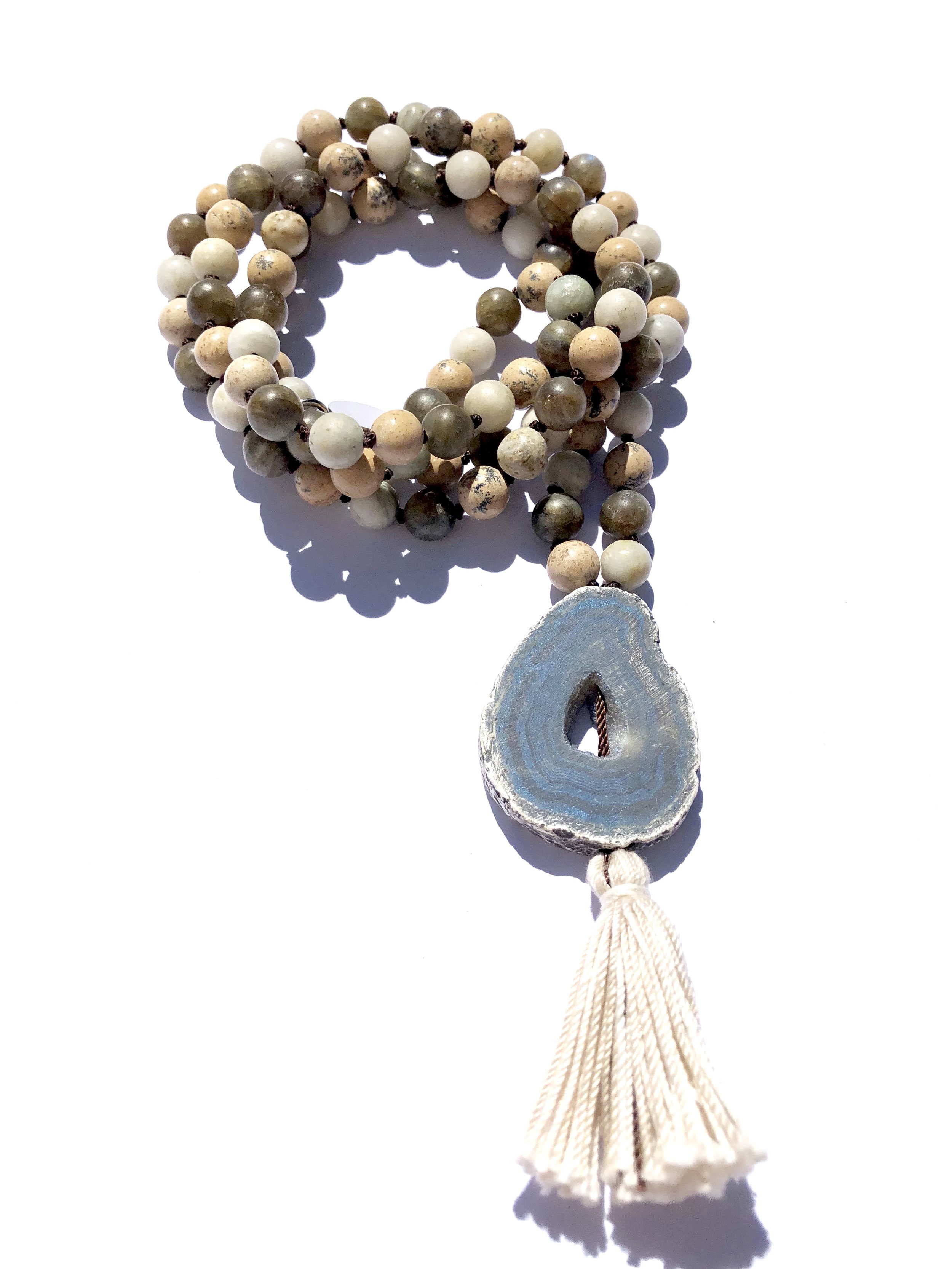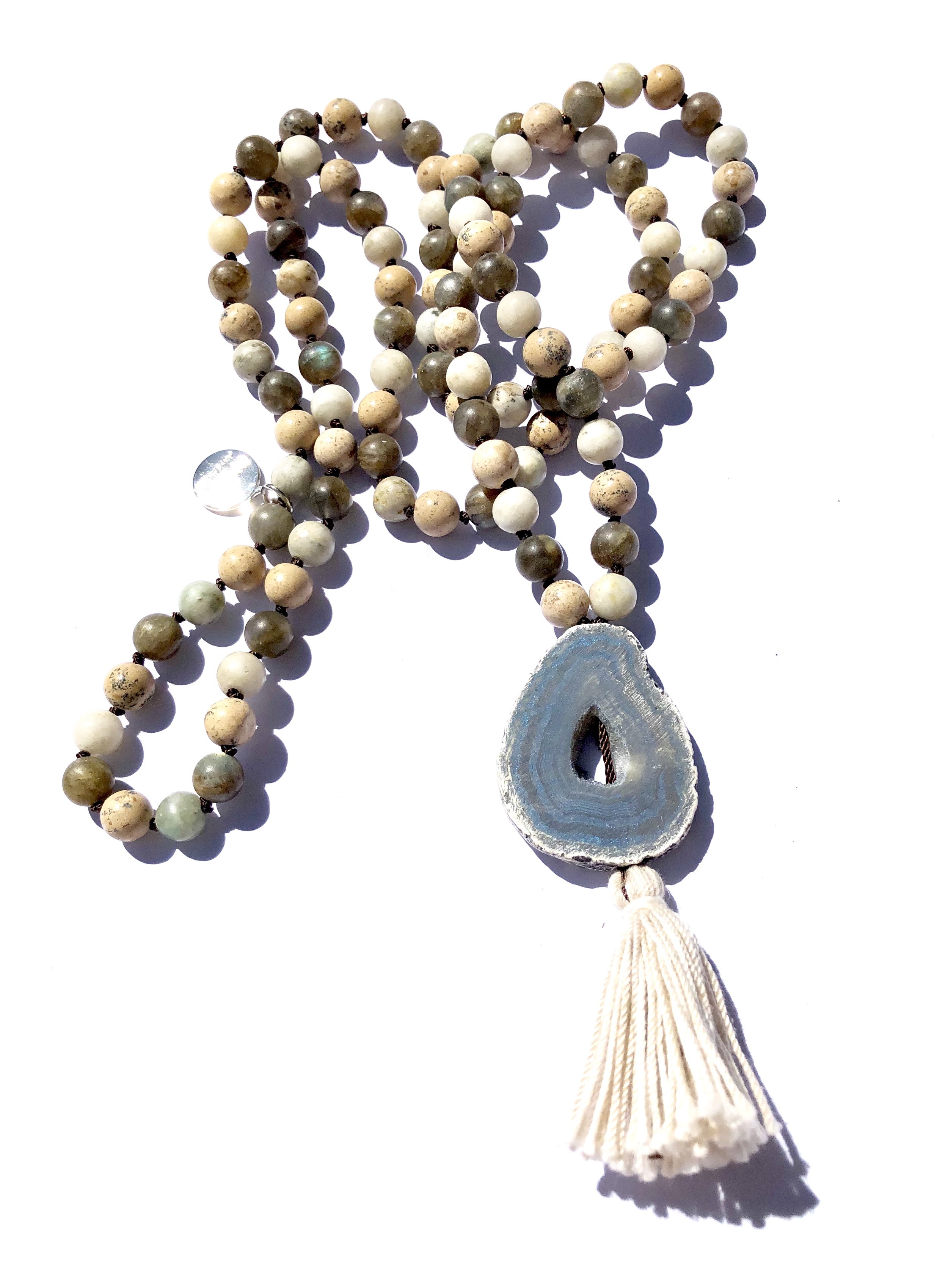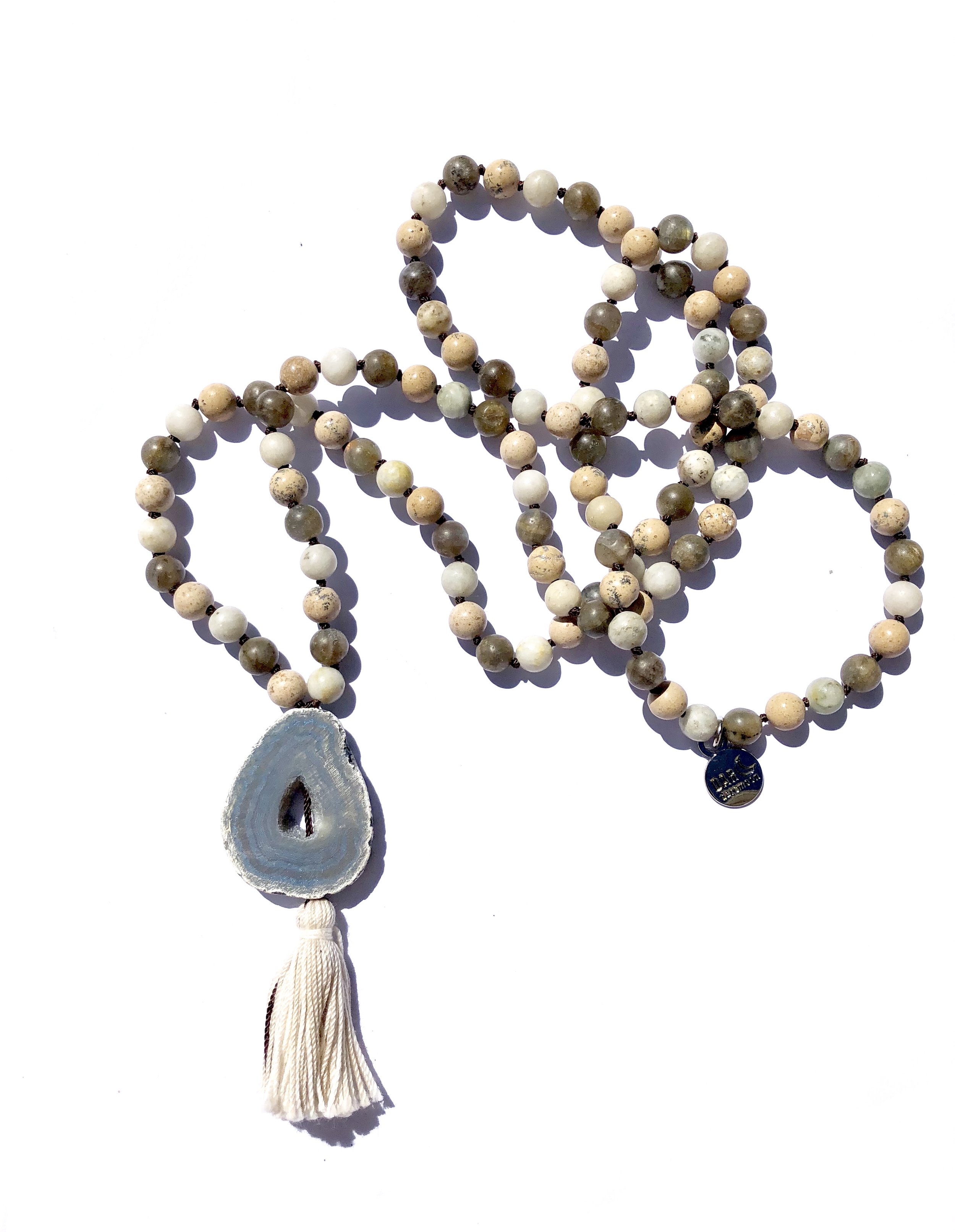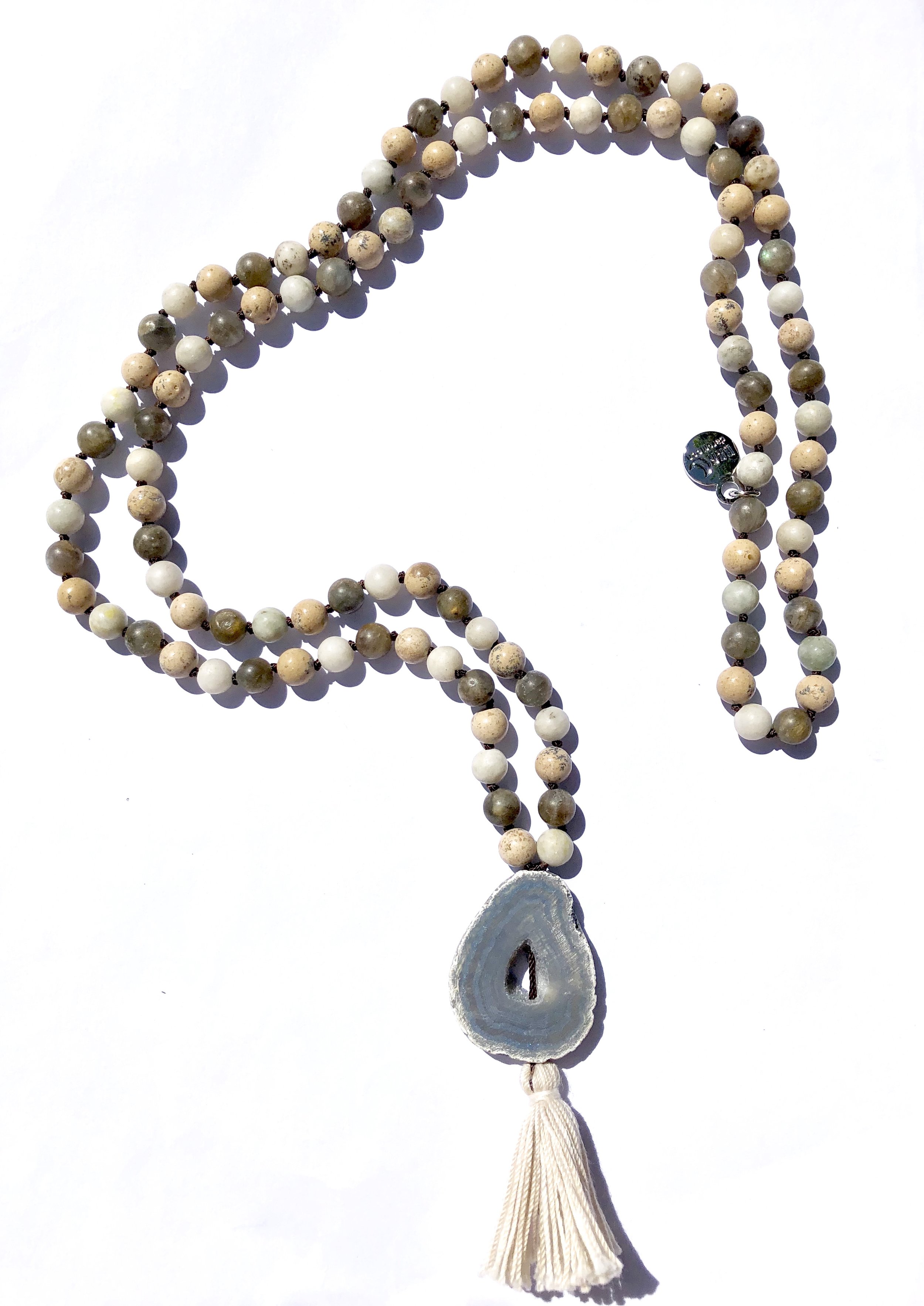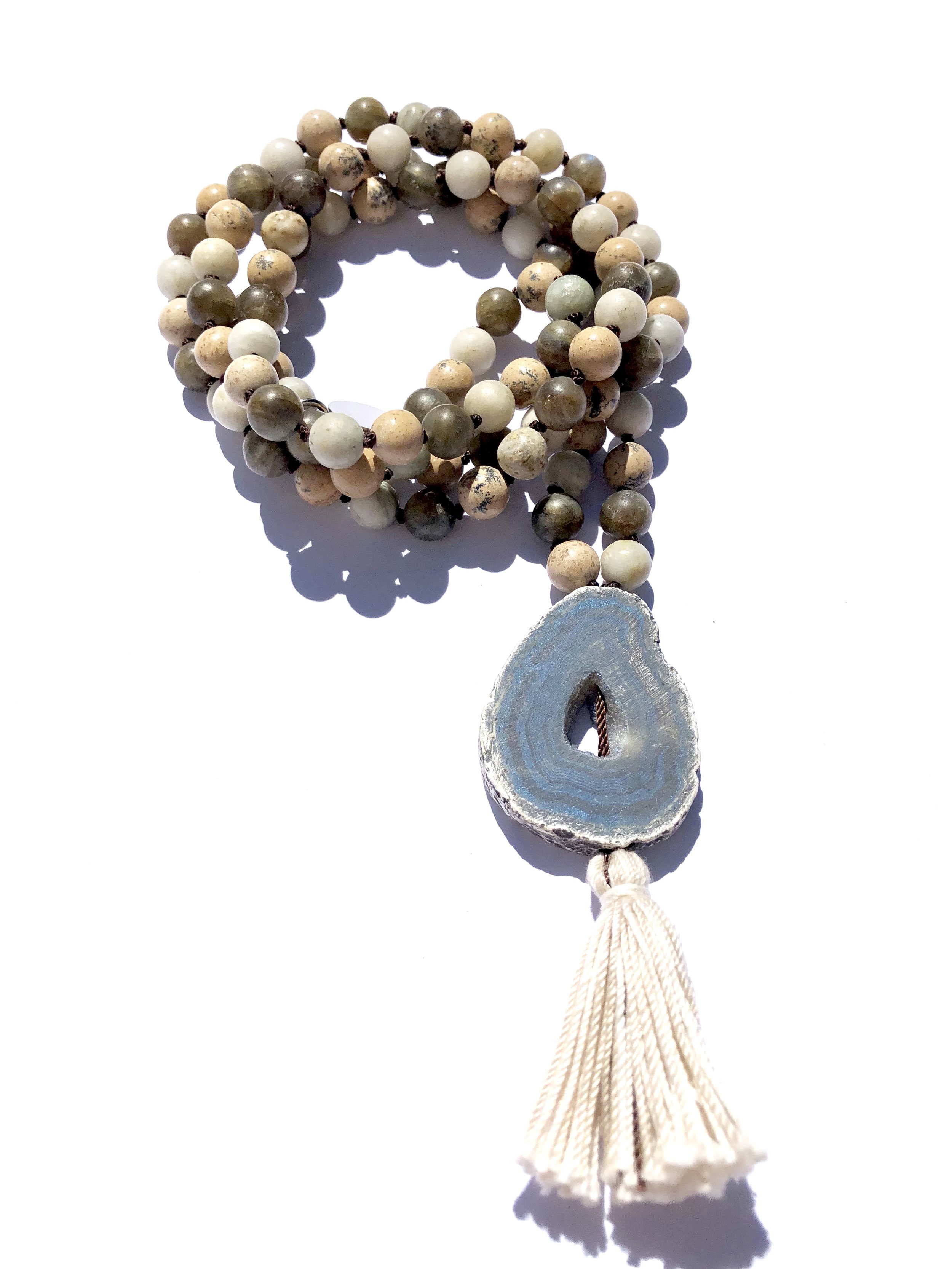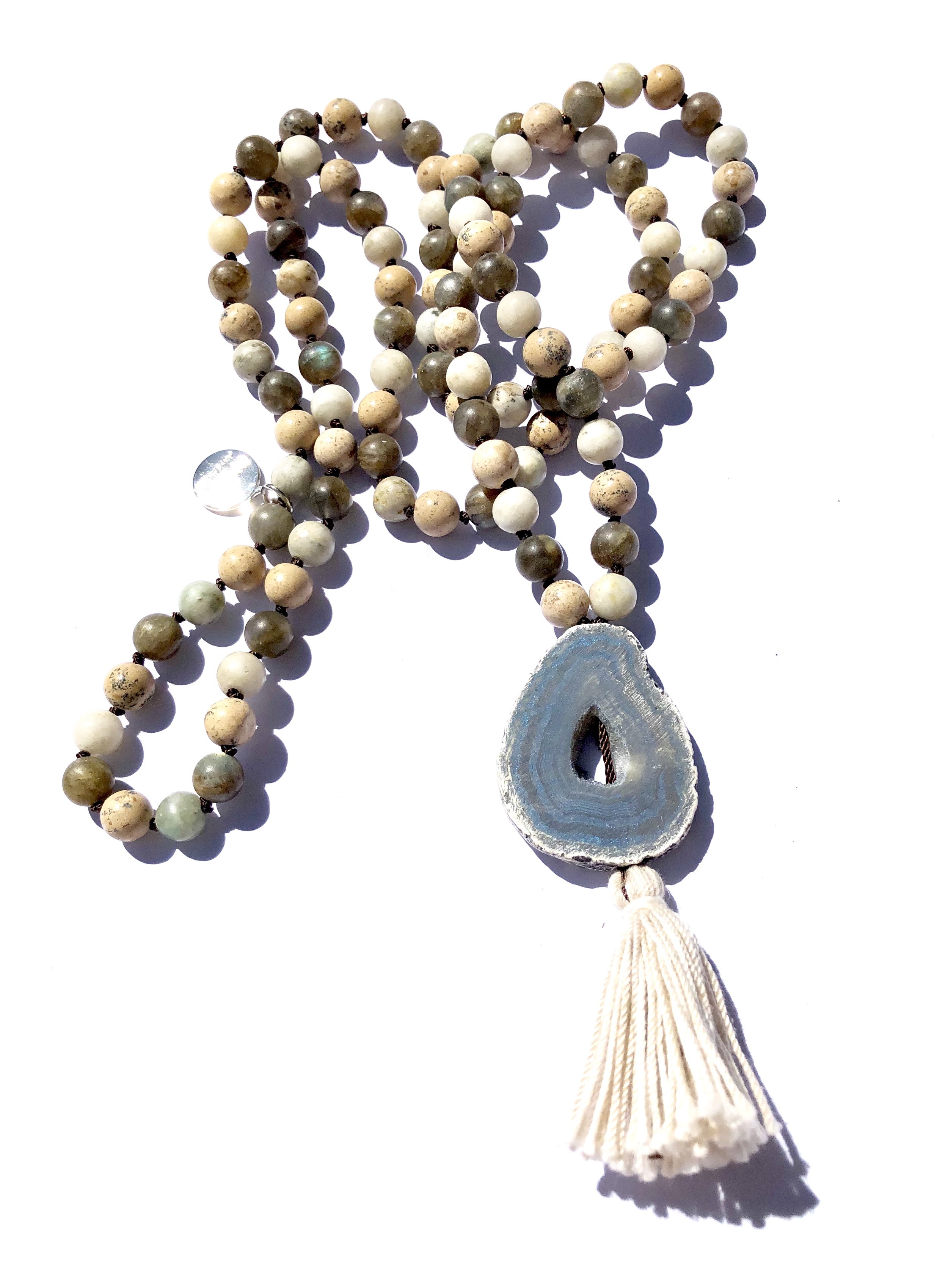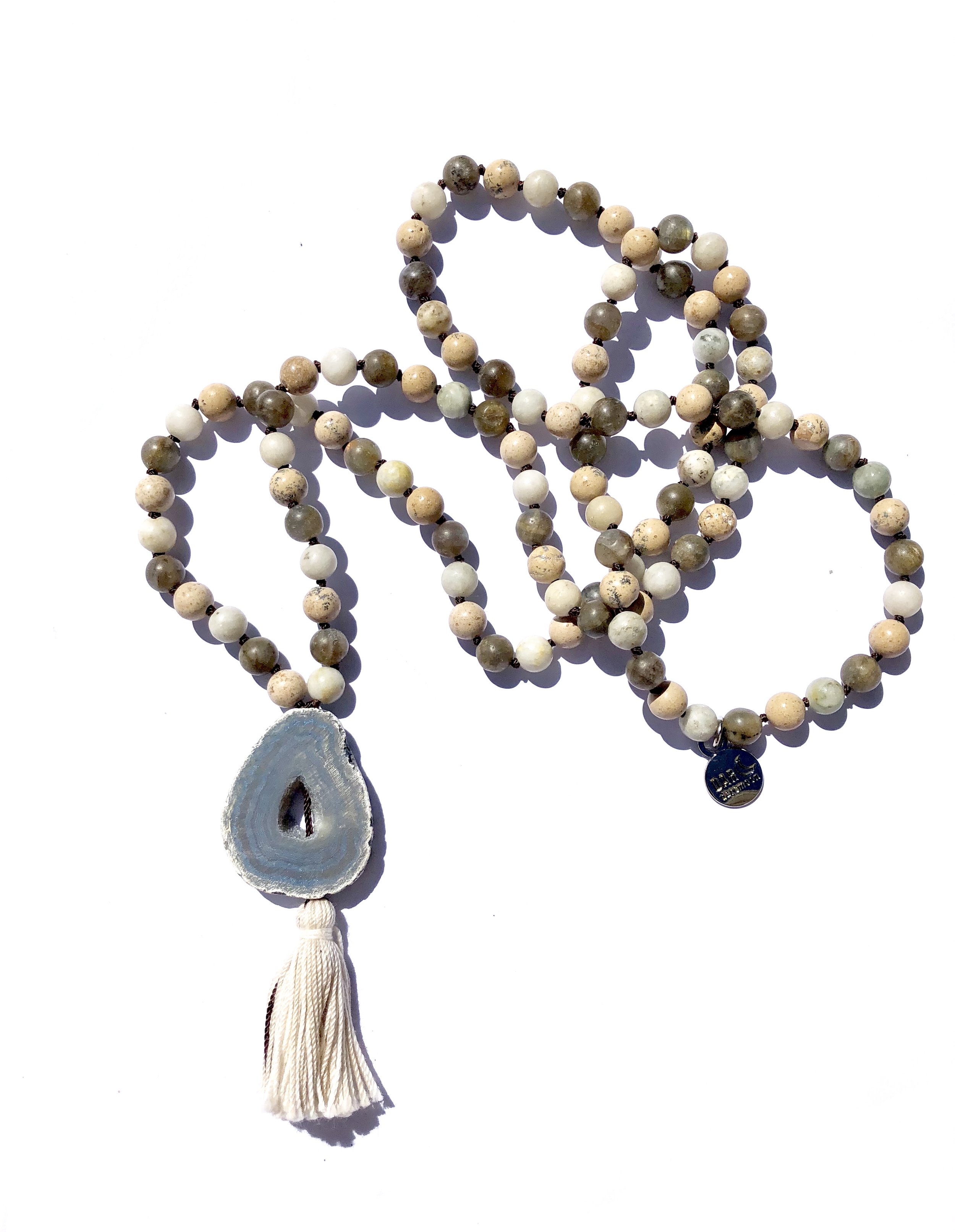 Jasper, Labradorite & Druzy Quartz Geode Mala
Jasper is a supreme nurturer. It brings tranquility & wholeness; aligning the chakras & aura. It can facilitate shamanic journey & dream recall. Jasper is a protection stone & it provides balance for Yin & Yang. It aligns the physical, emotional & mental bodies. Encouraging honesty within you.
Labradorite is a highly mystical and protective stone. It raises consciousness and deflects unwanted energies. It aligns the physical and spiritual bodies, accessing your spiritual purpose. Labradorite banishes fears and insecurities from past disappointments. It can calm an overactive mind and energizes the imagination.
Druzy Quartz is a crystal cluster that is made from a thin layer of crystal quartz covering the surface of a host stone. Druzy Quartz aids in balancing and increasing energy. Placing a stone on the Druzy cluster for a day or longer enhances their energy, especially if placed in moonlight or sunlight for 24 hours.