Jasper, Agate, Smoky Quartz & Heart Pendant by @Dale_Pyro Mala Choker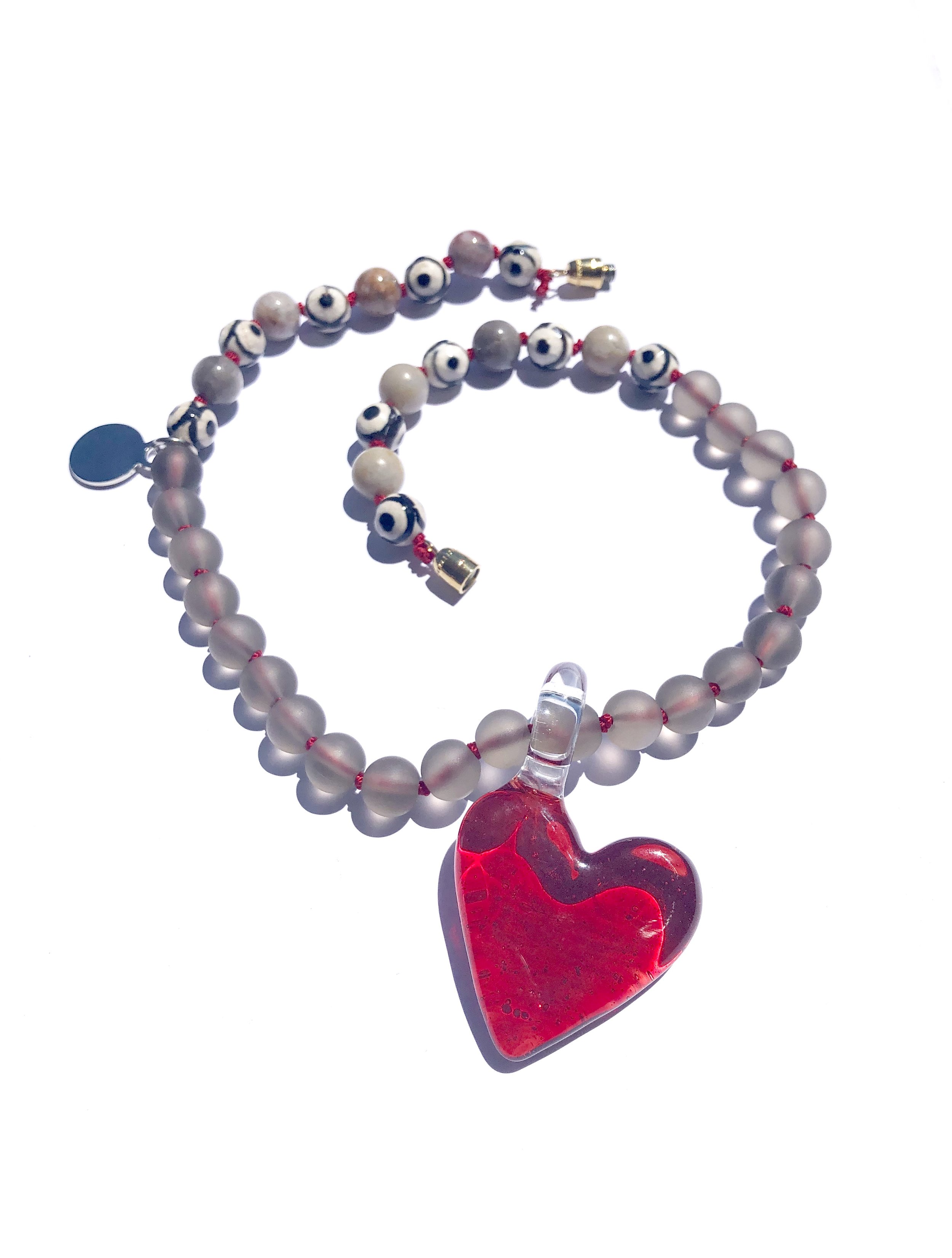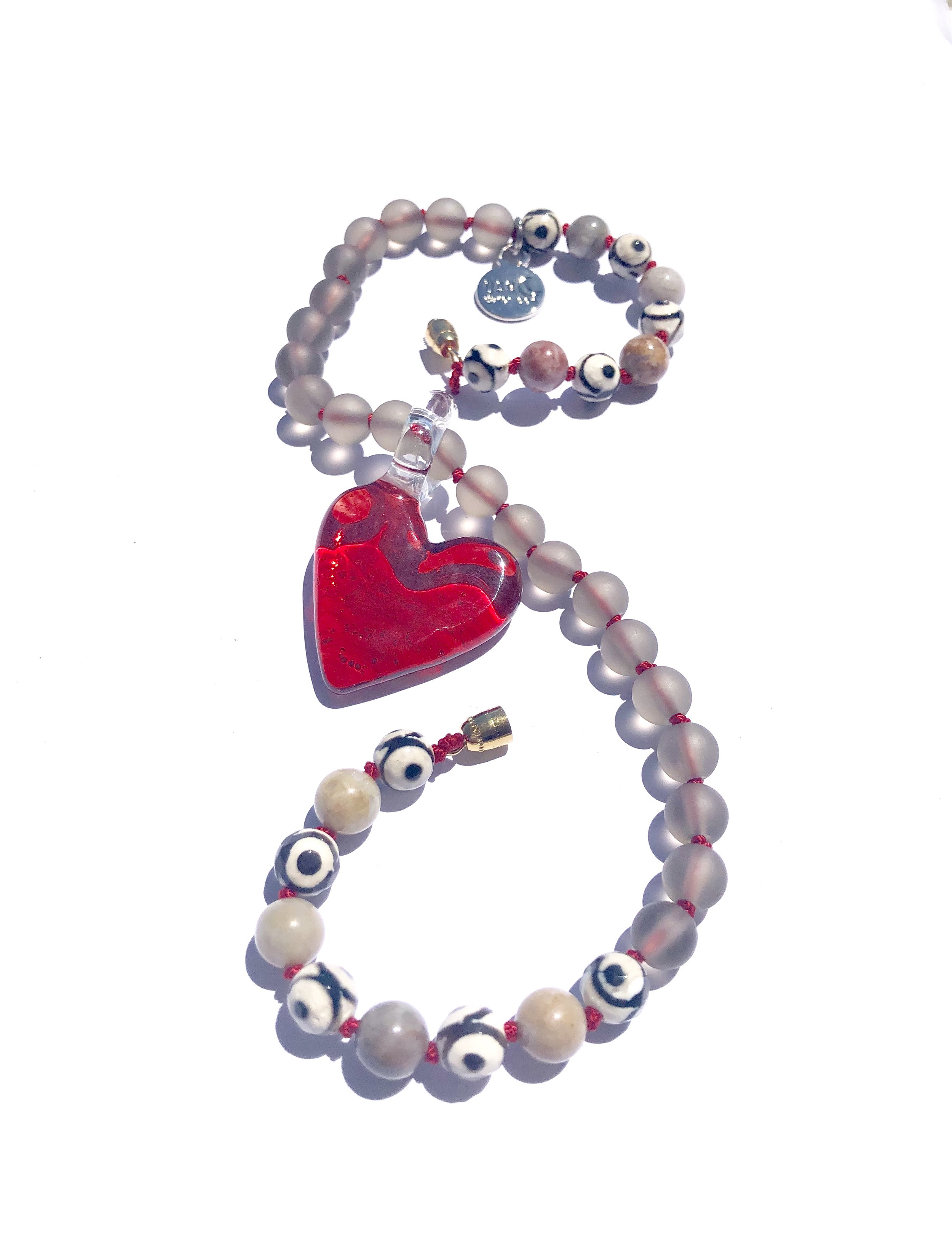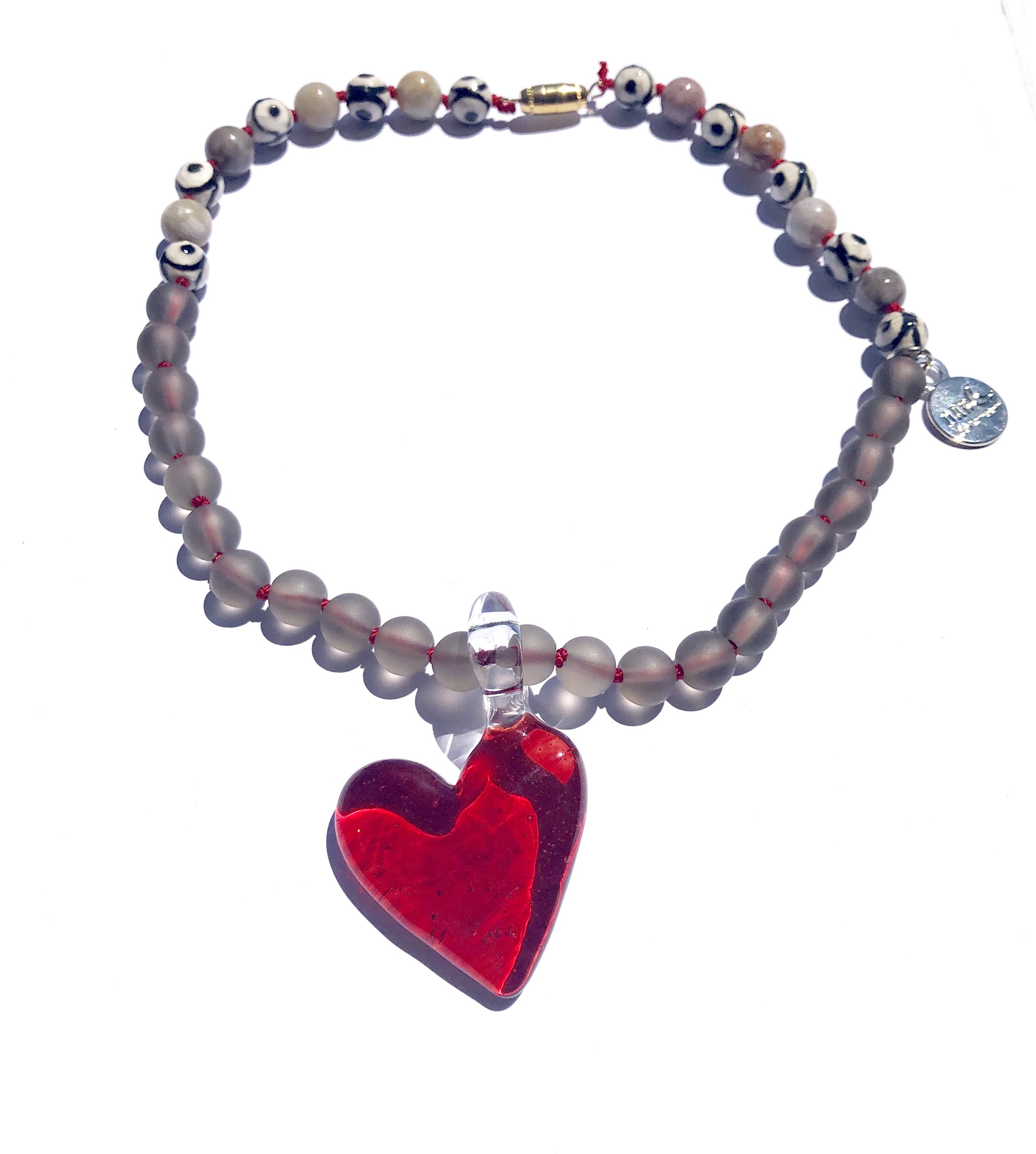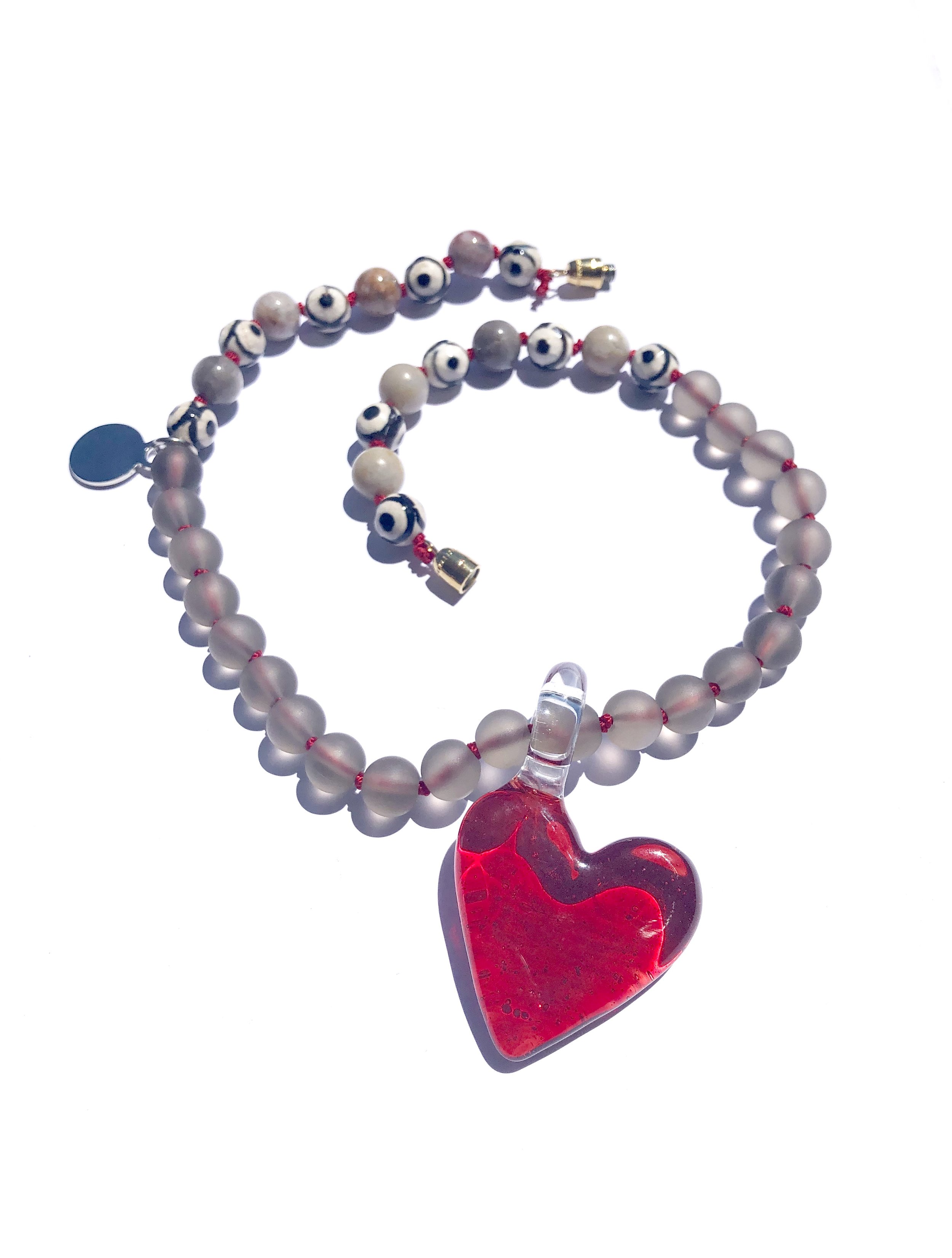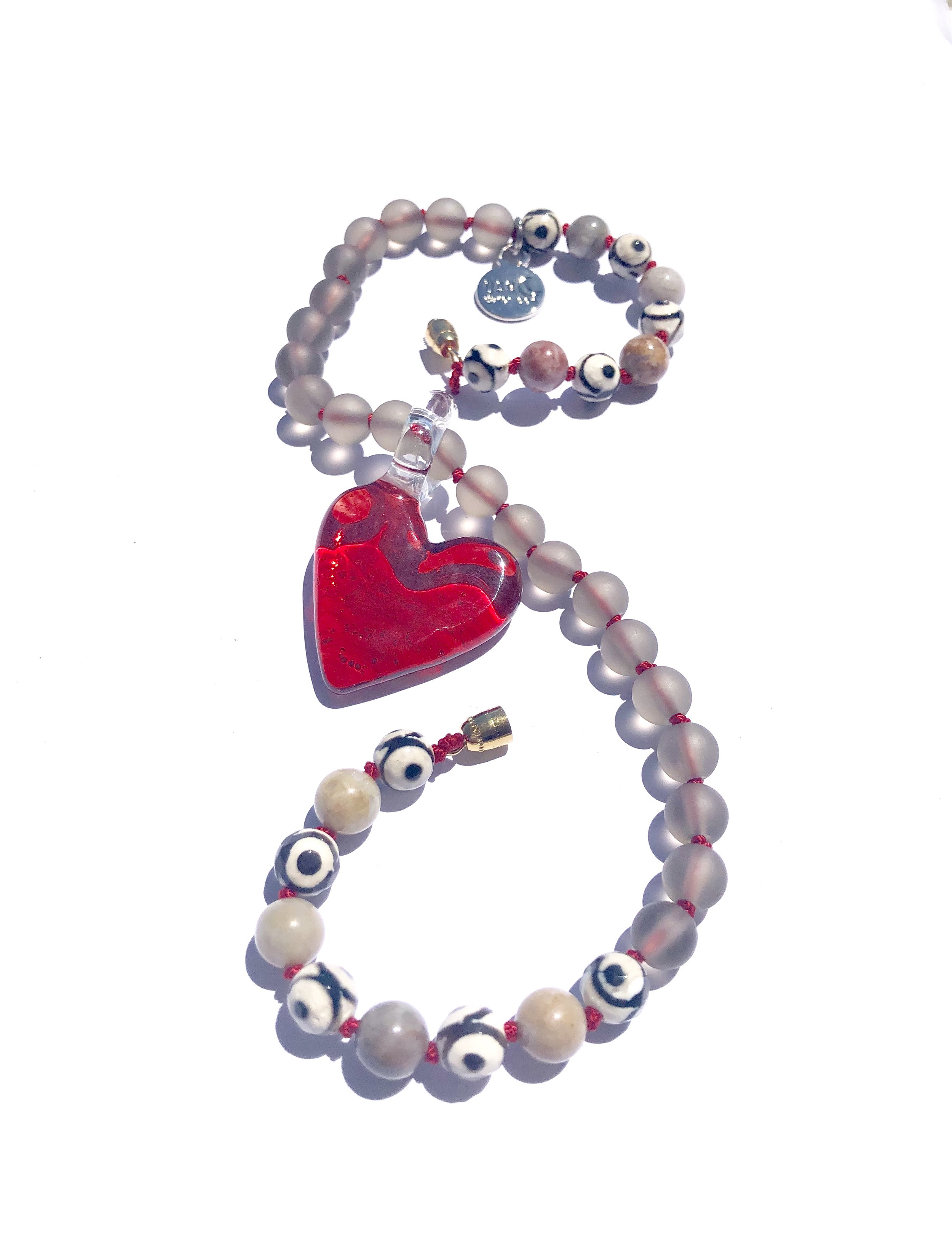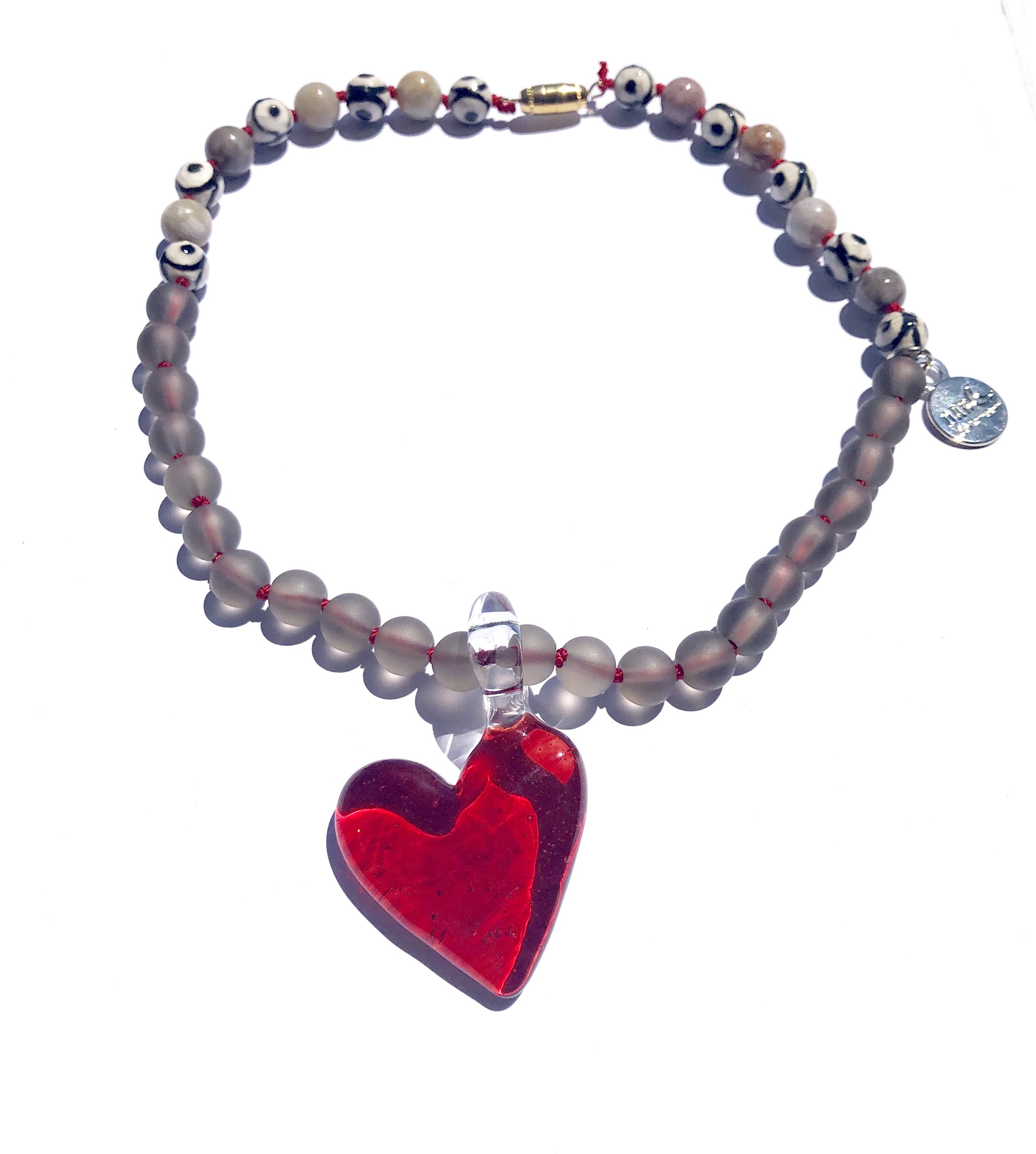 Jasper, Agate, Smoky Quartz & Heart Pendant by @Dale_Pyro Mala Choker
Heart Pendant by local artist @Dale_Pyro
Agate is a grounding stone. It brings emotional, physical & intellectual centering & stabilizing energy. Agate has the power to harmonize yin & yang; the positive & negative forces that hold the universe in place. It is a soothing & calming stone that brings great strength and self-analysis. It stabilizes the aura, activating the Root Chakra.
Jasper is a supreme nurturer. It brings tranquility & wholeness; aligning the chakras & aura. It can facilitate shamanic journey & dream recall. Jasper is a protection stone & it provides balance for Yin & Yang. It aligns the physical, emotional & mental bodies. Encouraging honesty within you.
Smoky Quartz is one of the most efficient grounding & anchoring stones, which is great to use during meditation. It has a strong link with the Earth & Base Chakras. It is great for stress & aids with toleration during difficult times. It has a grounding spiritual energy & gently neutralizes negative situations.