Jade, Zoisite, Rose Quartz, Agate, Amazonite & Ribbion Heart Choker Mala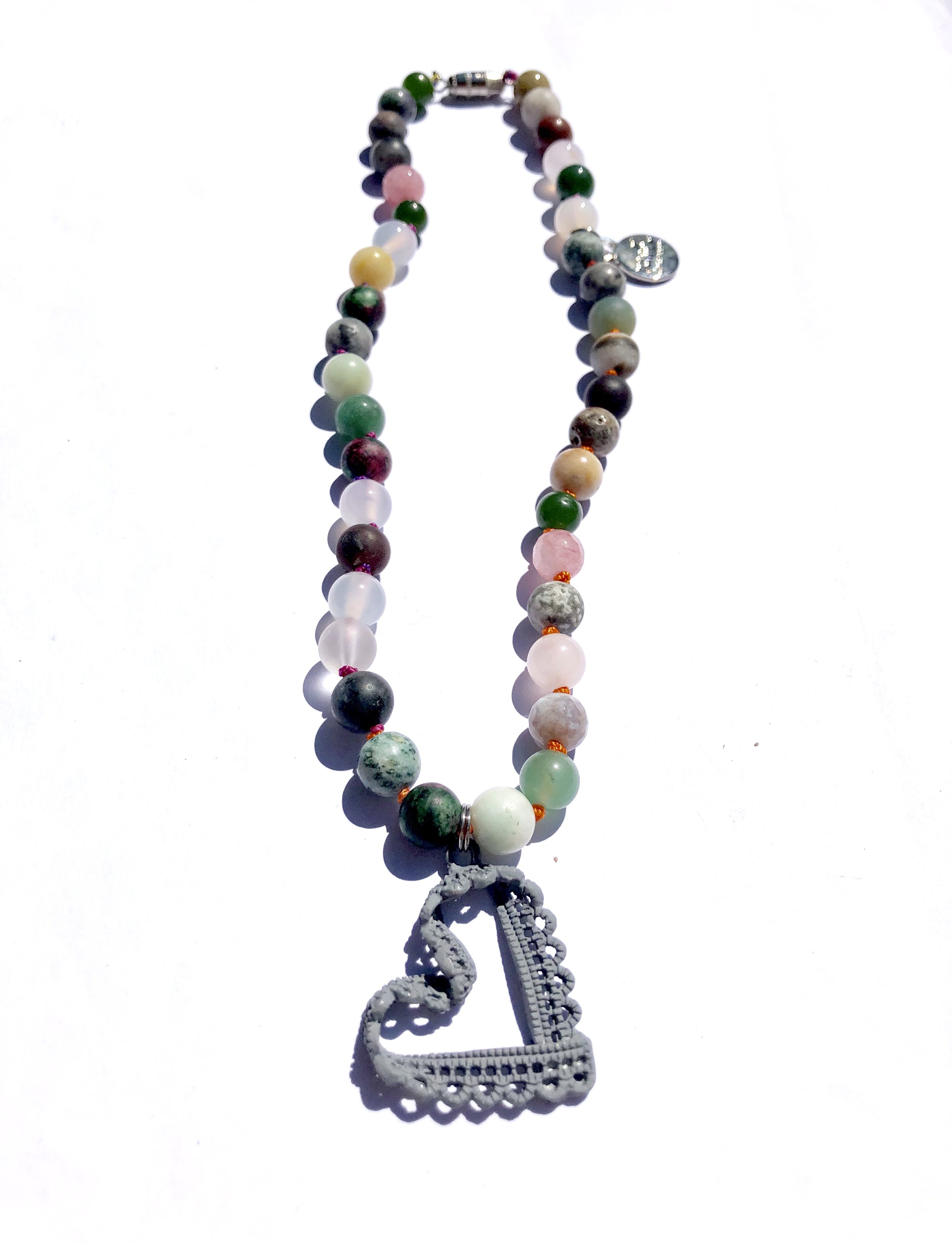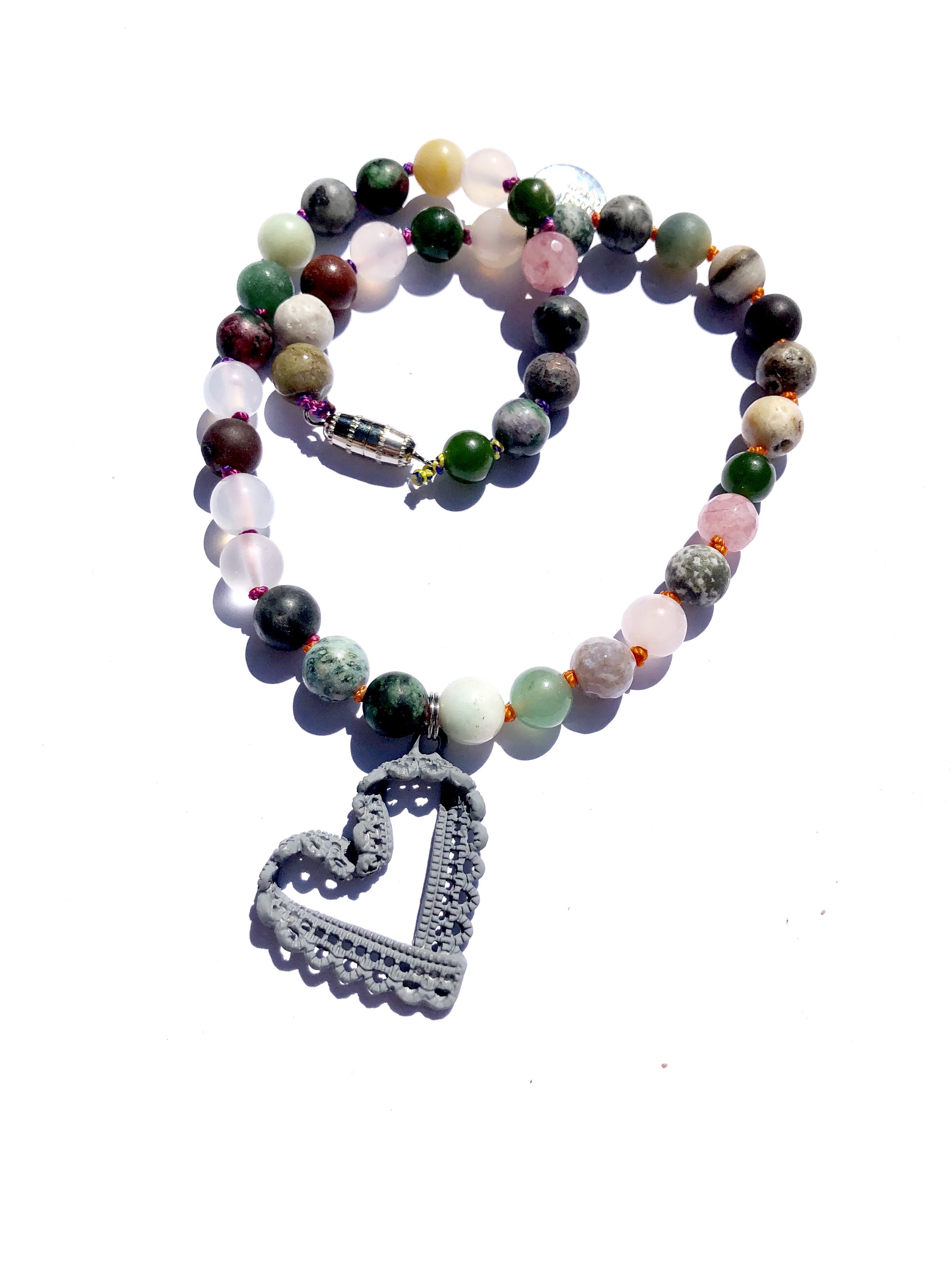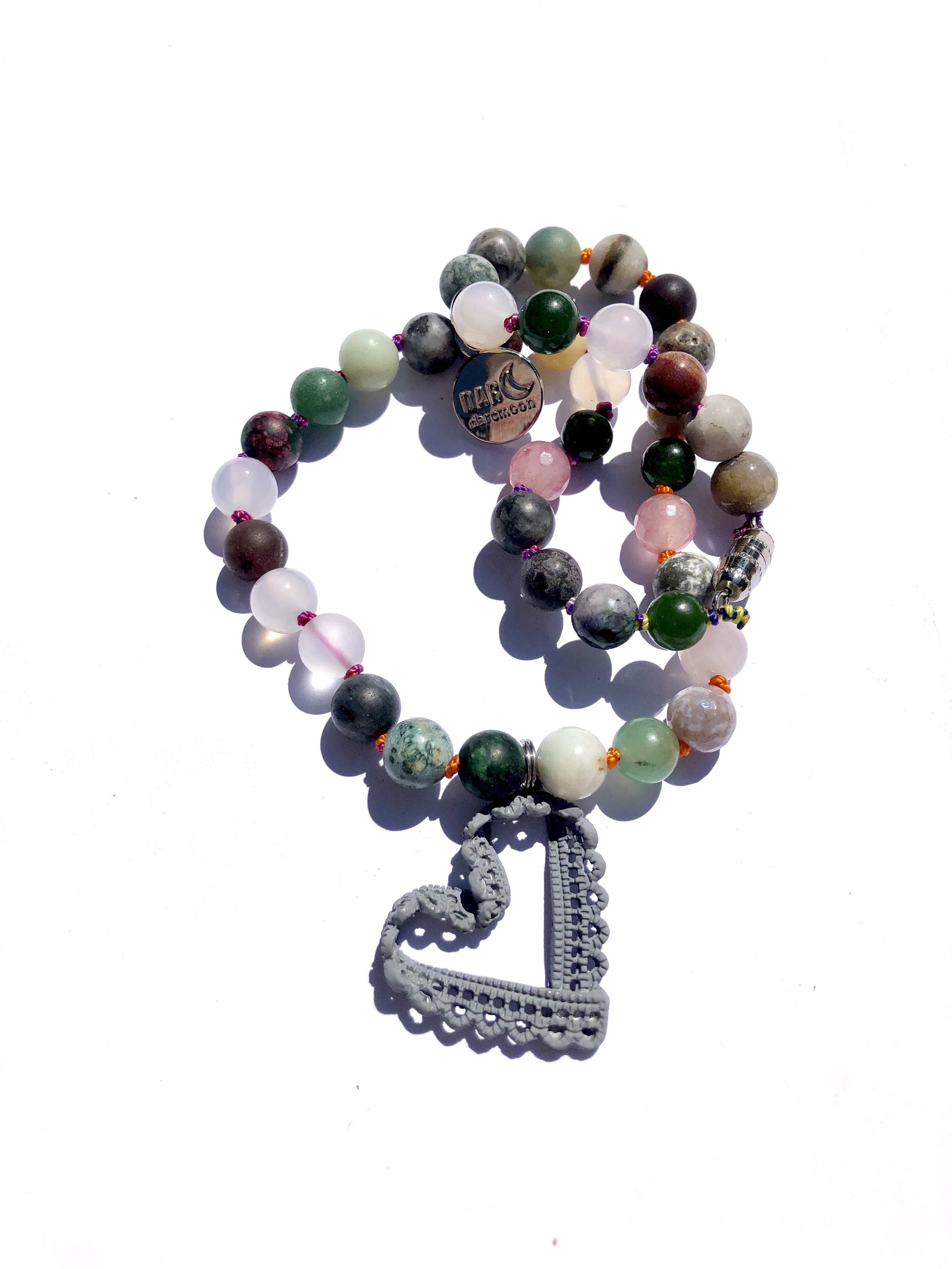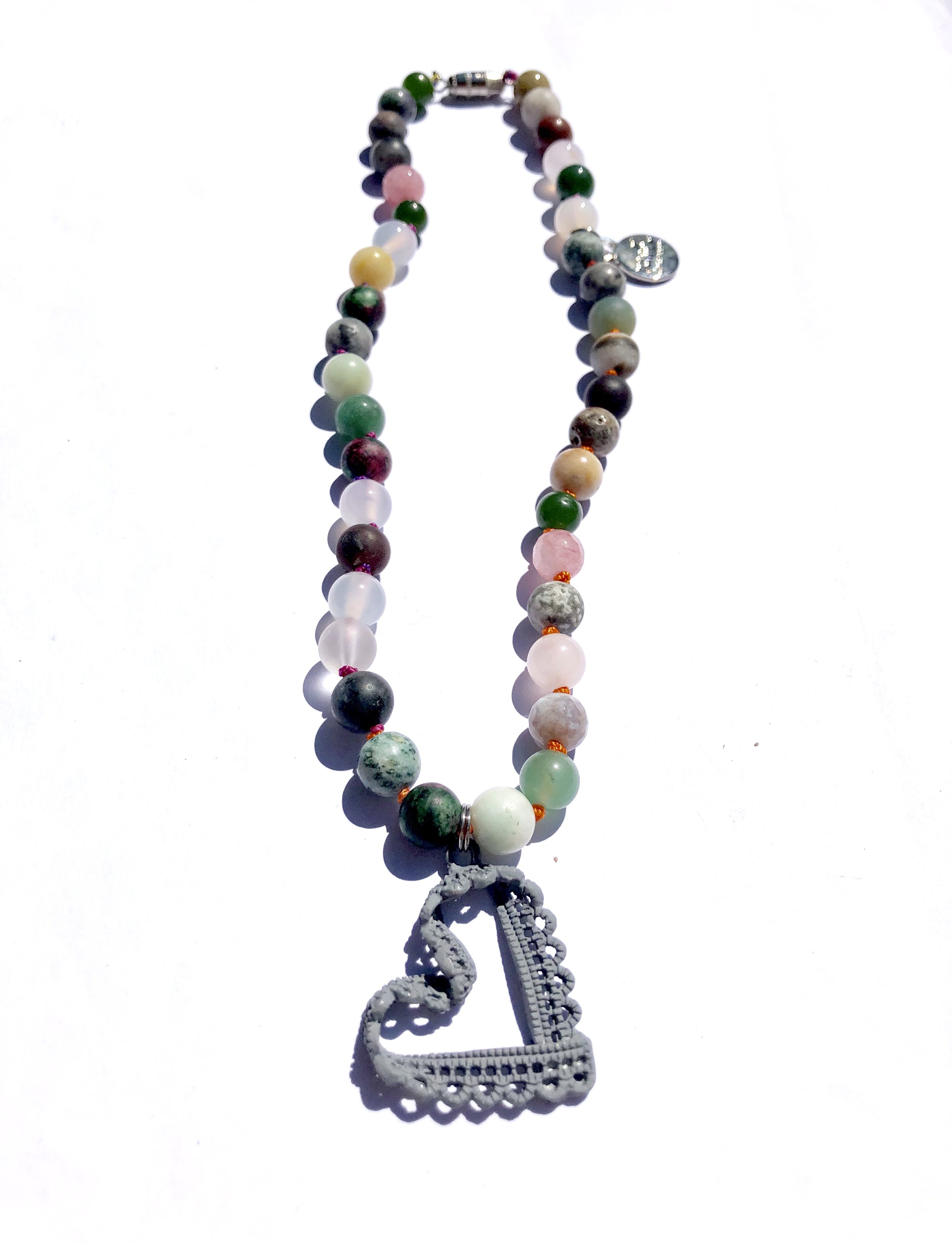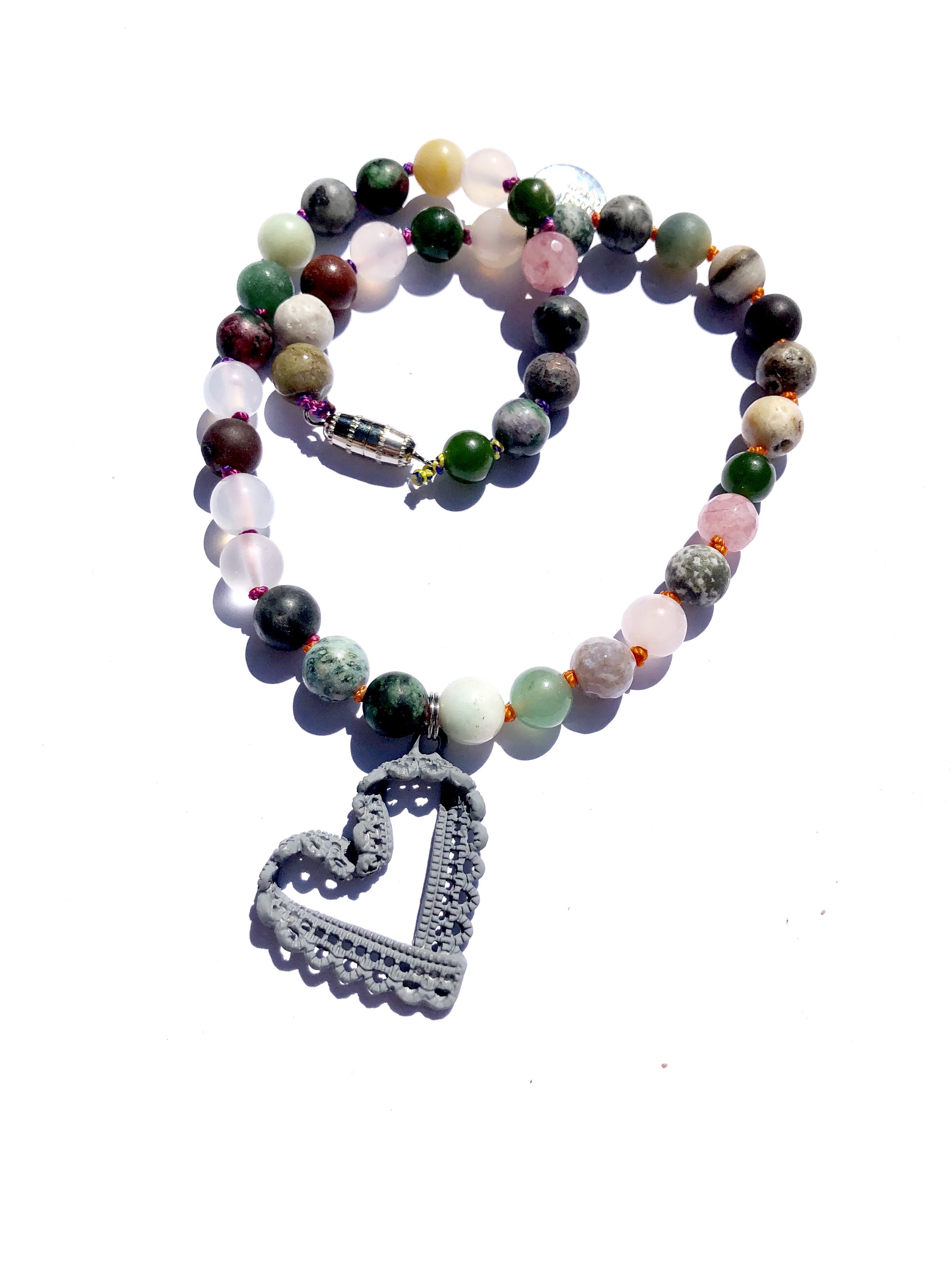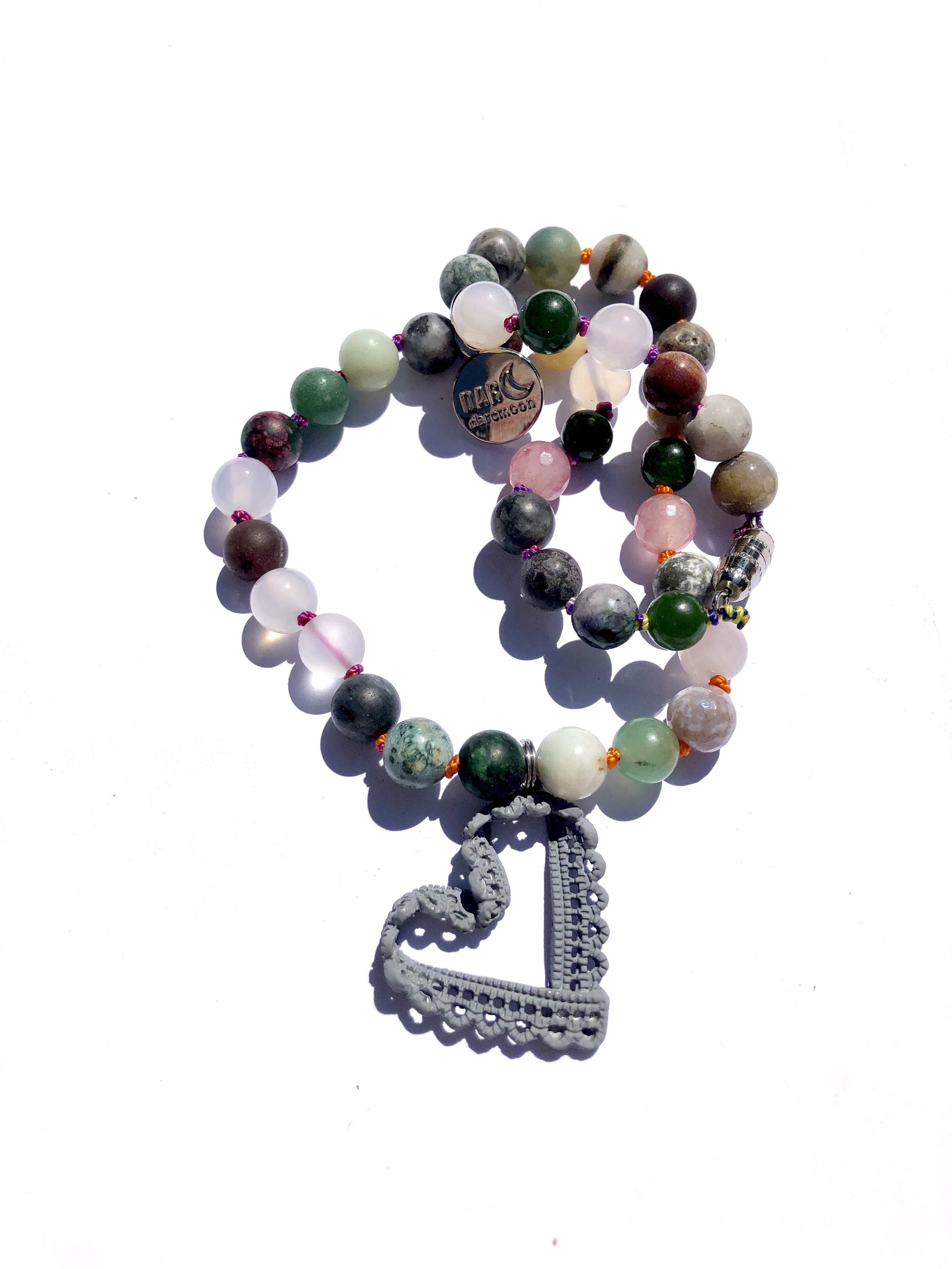 Jade, Zoisite, Rose Quartz, Agate, Amazonite & Ribbion Heart Choker Mala
Jade is a symbol of purity & serenity. It attracts good luck, friendship & love. This stone soothes the mind and stimulates ideas. It is a powerful stone for the Heart Chakra. It is a protective stone which keeps the wearer from harm & brings harmony.
Zoisite is an earthy stone; which helps stabilize & assist in transition. It is a good stone for both the Heart & Root Chakras. It encourages one to pursue truth & justice, while still staying true to oneself.
Rose Quartz is the stone of unconditional love & infinite peace. It purifies & opens the Heart Chakra. Bringing inner healing & attracting love. It restores trust & harmony, drawing off negative energy. Replacing that energy with loving vibes. Rose Quartz is used to raise self-esteem & self-worth.
Agate is a grounding stone. It brings emotional, physical & intellectual centering & stabilizing energy. Agate has the power to harmonize yin & yang; the positive & negative forces that hold the universe in place. It is a soothing & calming stone that brings great strength and self-analysis. It stabilizes the aura, activating the Root Chakra.
Amazonite has a powerful filtering action. It absorbs microwaves, cell phone emanations & protects against electromagnetic pollution. It is an extremely soothing stone & filters information. It calms the brain & nervous system; aligning the physical body. Amazonite balances the masculine & feminine energies & many aspects of the personality. It opens the Heart Chakra & enhances loving communication.