Indian Agate, Matte Rhodonite, White Howlite, Amazonite, Smoky Quartz & Geode Pendant Mala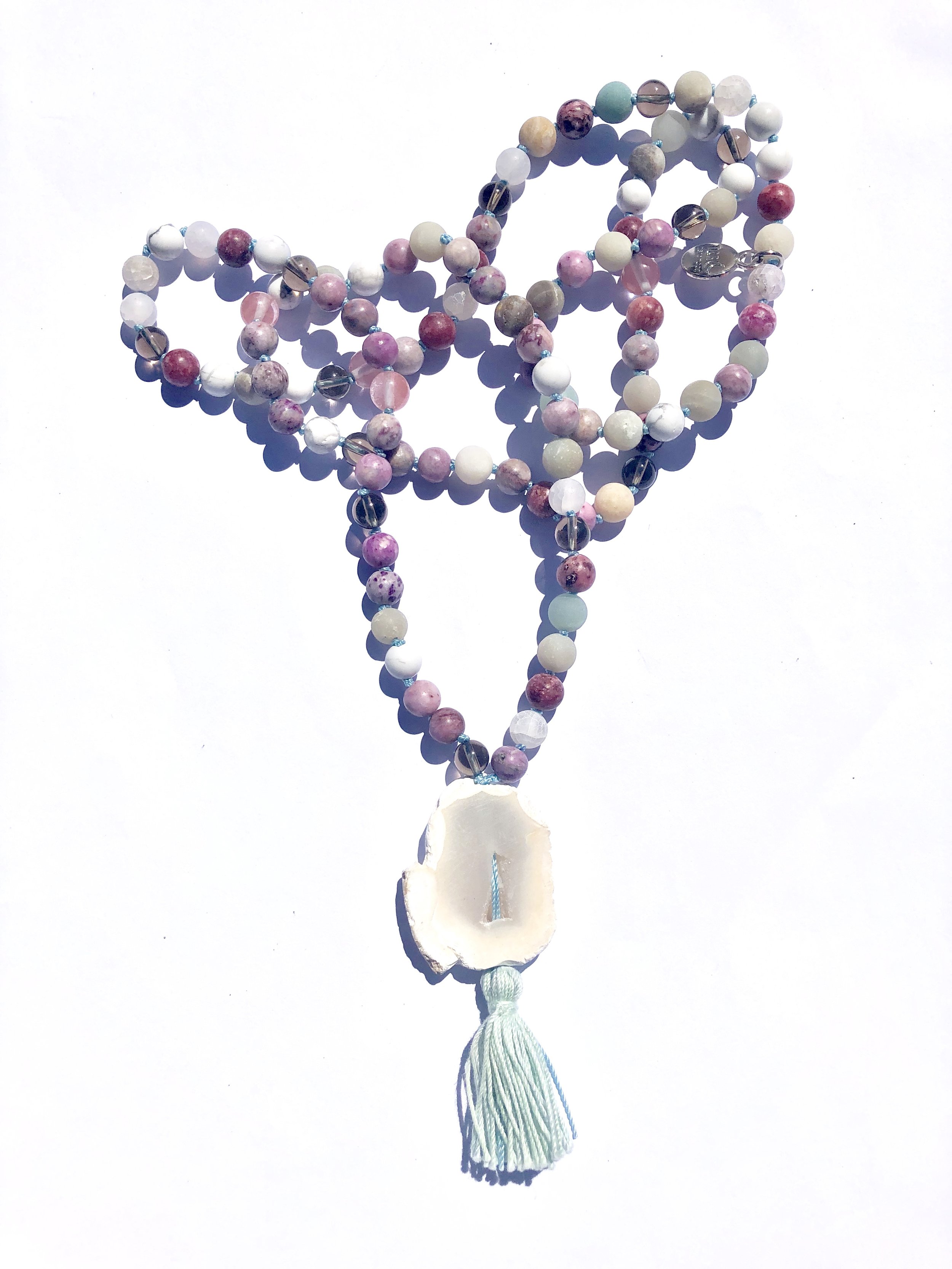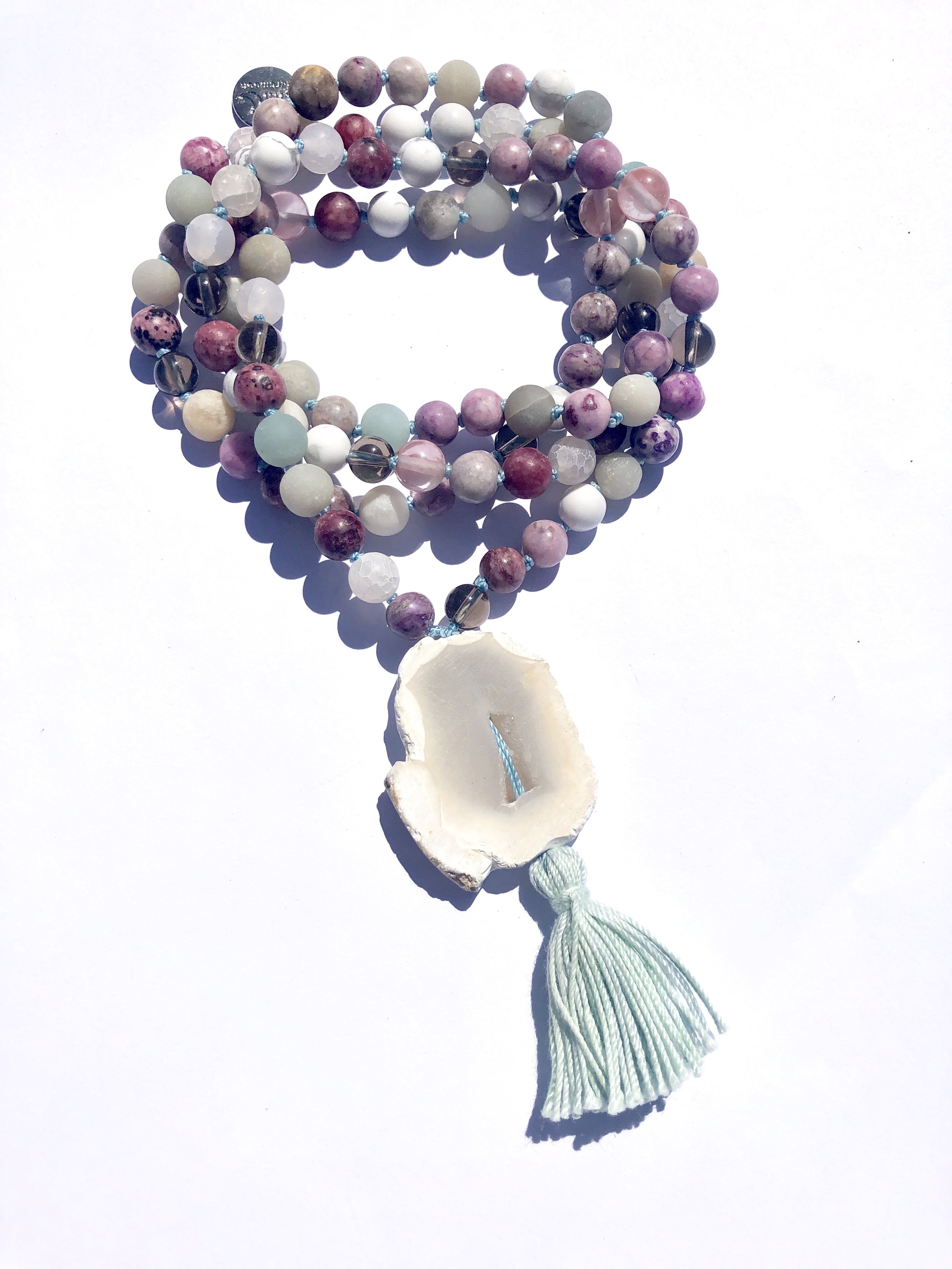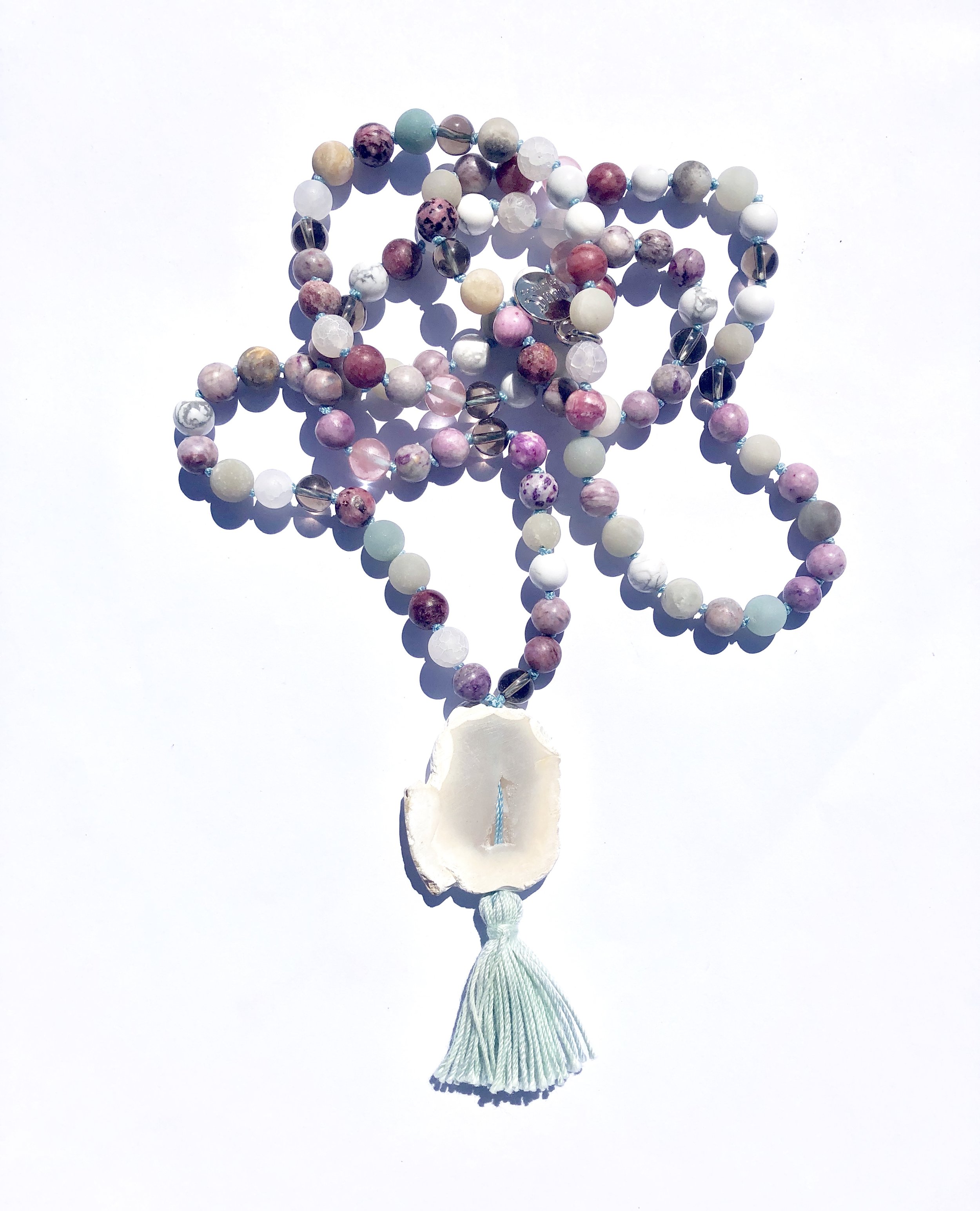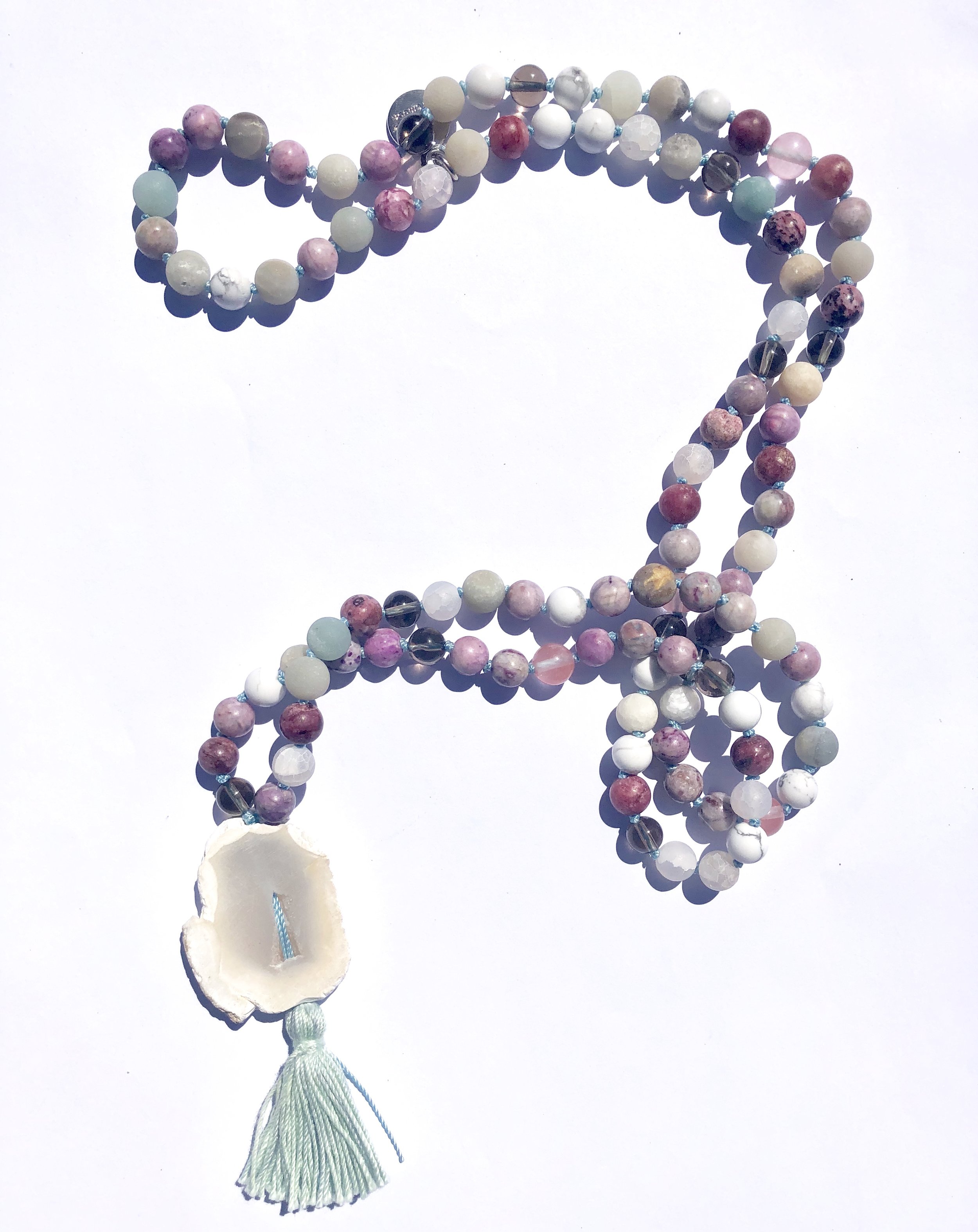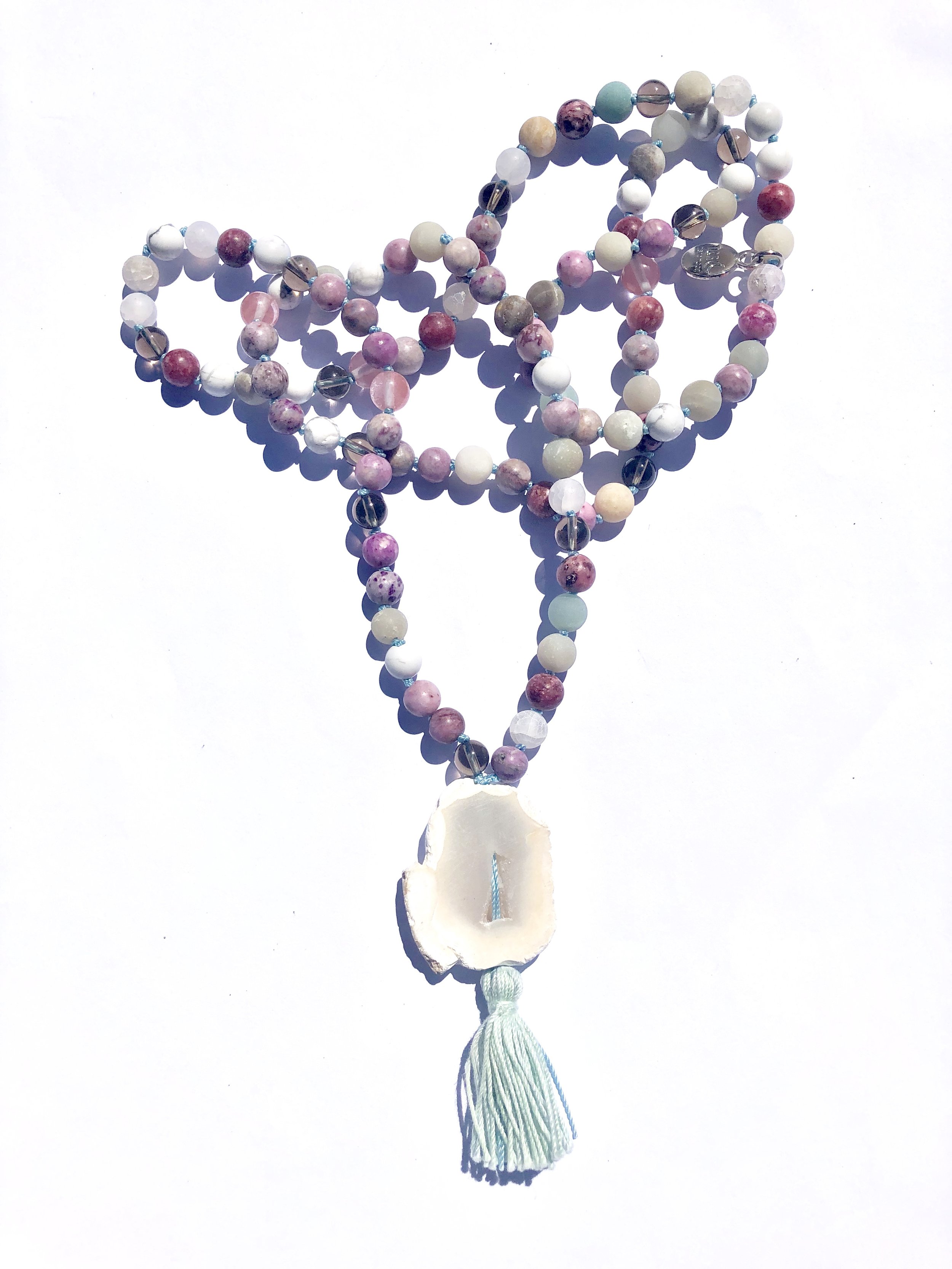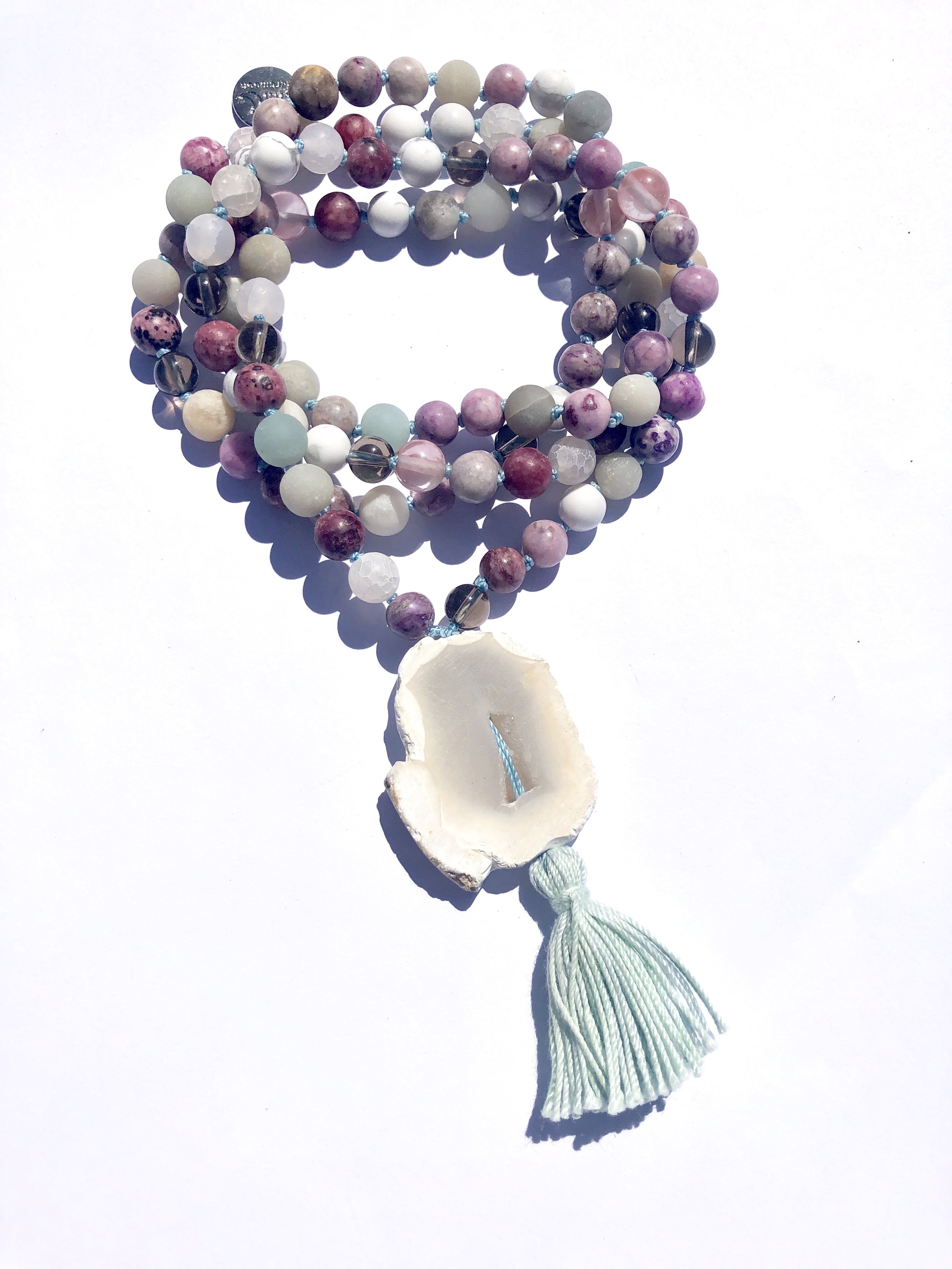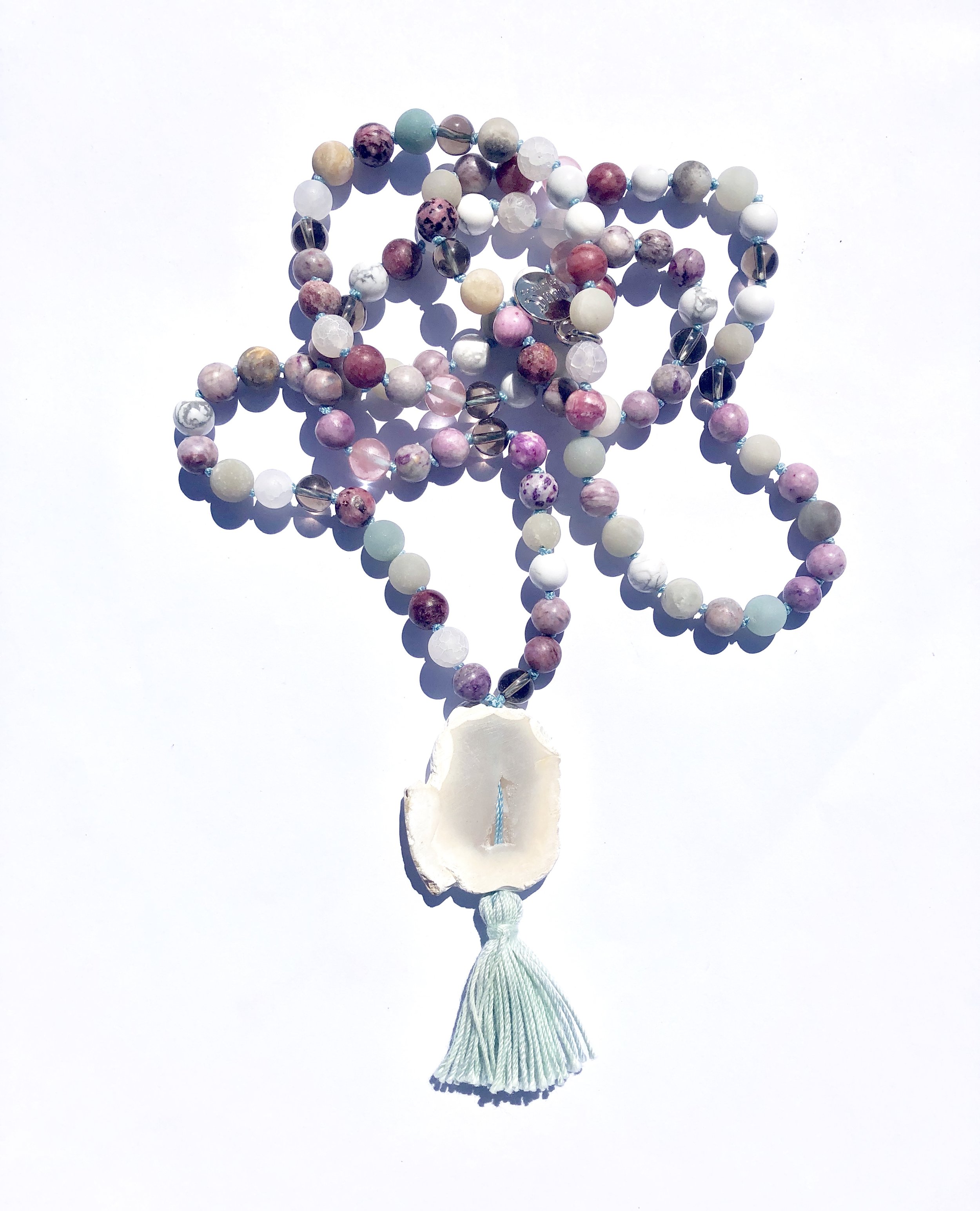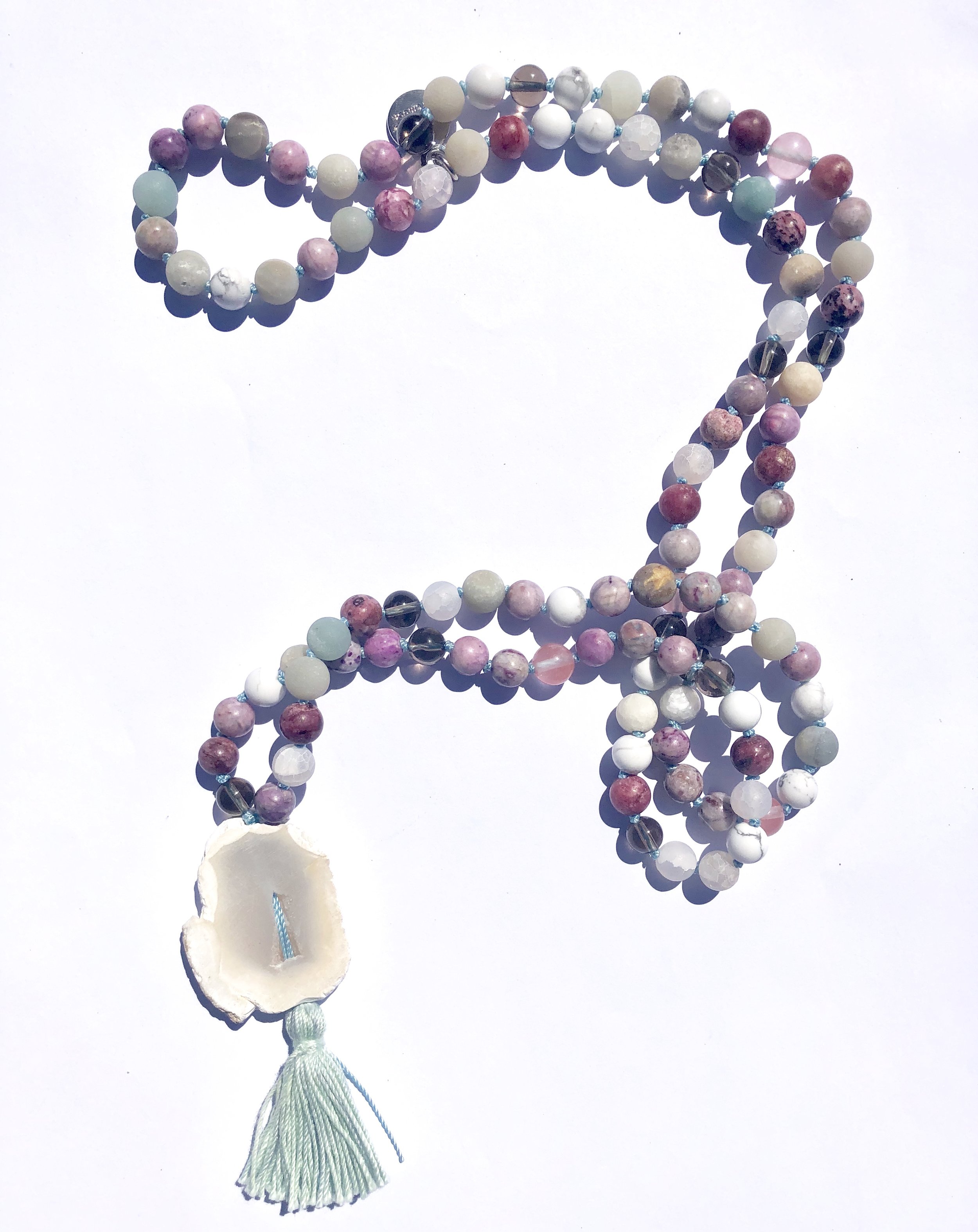 sold out
Indian Agate, Matte Rhodonite, White Howlite, Amazonite, Smoky Quartz & Geode Pendant Mala
Agate is a grounding stone. It brings emotional, physical & intellectual centering & stabilizing energy. Agate has the power to harmonize yin & yang; the positive & negative forces that hold the universe in place. It is a soothing & calming stone that brings great strength and self-analysis. It stabilizes the aura, activating the Root Chakra.
Rhodonite correlates to the Heart Chakra. It helps bring harmony & balance; both to ourselves & our relationships with others. It enhances our universal & self-love. This stone not only stimulates, but also clears & activates the Heart Chakra. It provides a good grounding energy & balances Yin-Yang energies.
Amazonite has a powerful filtering action. It absorbs microwaves, cell phone emanations & protects against electromagnetic pollution. It is an extremely soothing stone & filters information. It calms the brain & nervous system; aligning the physical body. Amazonite balances the masculine & feminine energies & many aspects of the personality. It opens the Heart Chakra & enhances loving communication.
White Howlite is the stone of awareness. It can prepare the wearer to receive wisdom & attunement from the Higher Self. It is also used for dimensional travel & healthy meditation. Howlite can be used to release attachments, or cords, that are linking to the present. Once those cords are severed, it allows for both processing those emotions & bringing peace in those areas.
Smoky Quartz is one of the most efficient grounding & anchoring stones, which is great to use during meditation. It has a strong link with the Earth & Base Chakras. It is great for stress & aids with toleration during difficult times. It has a grounding spiritual energy & gently neutralizes negative situations.