Hematite, Agate & Zoisite Mala Keychain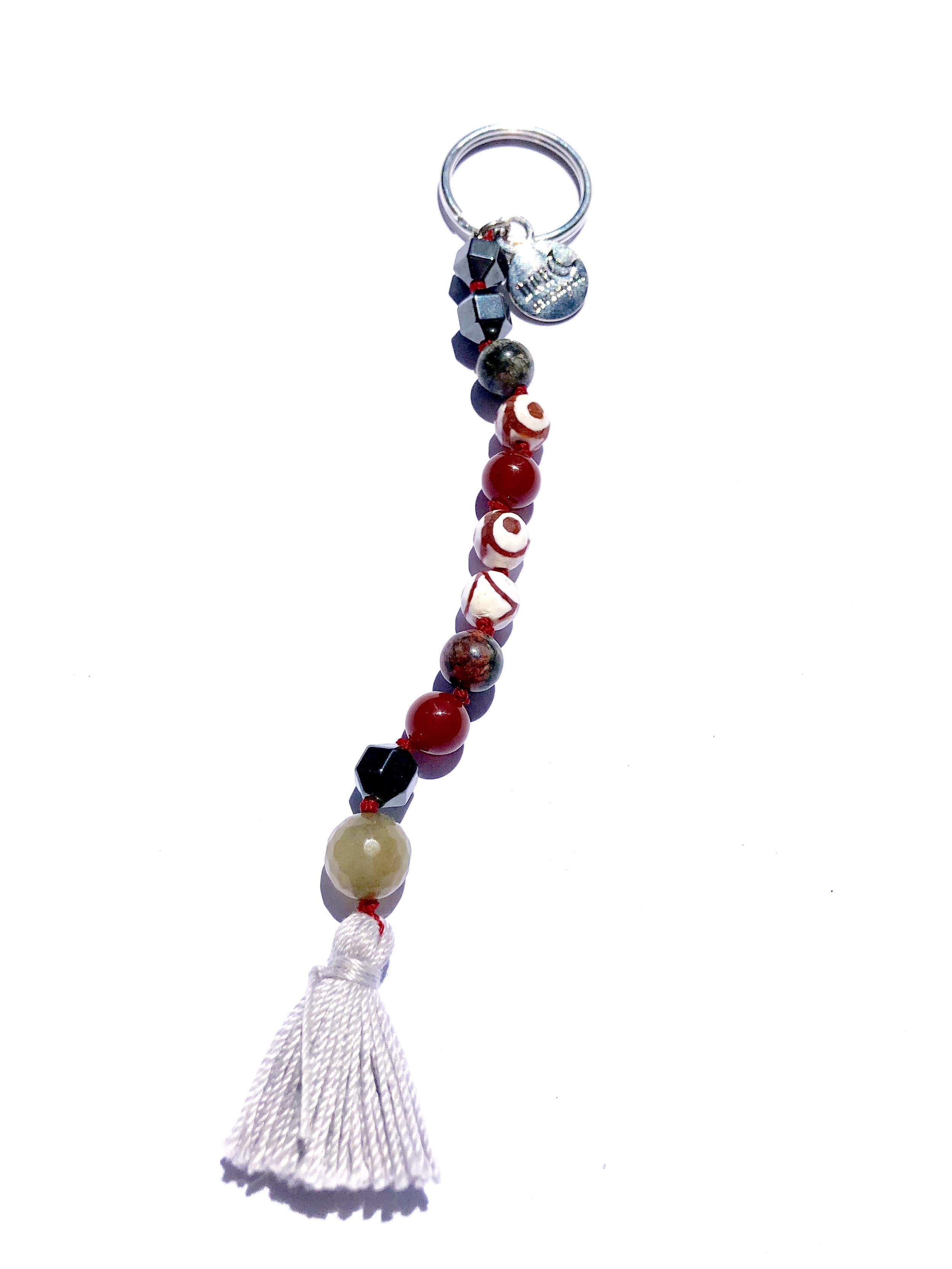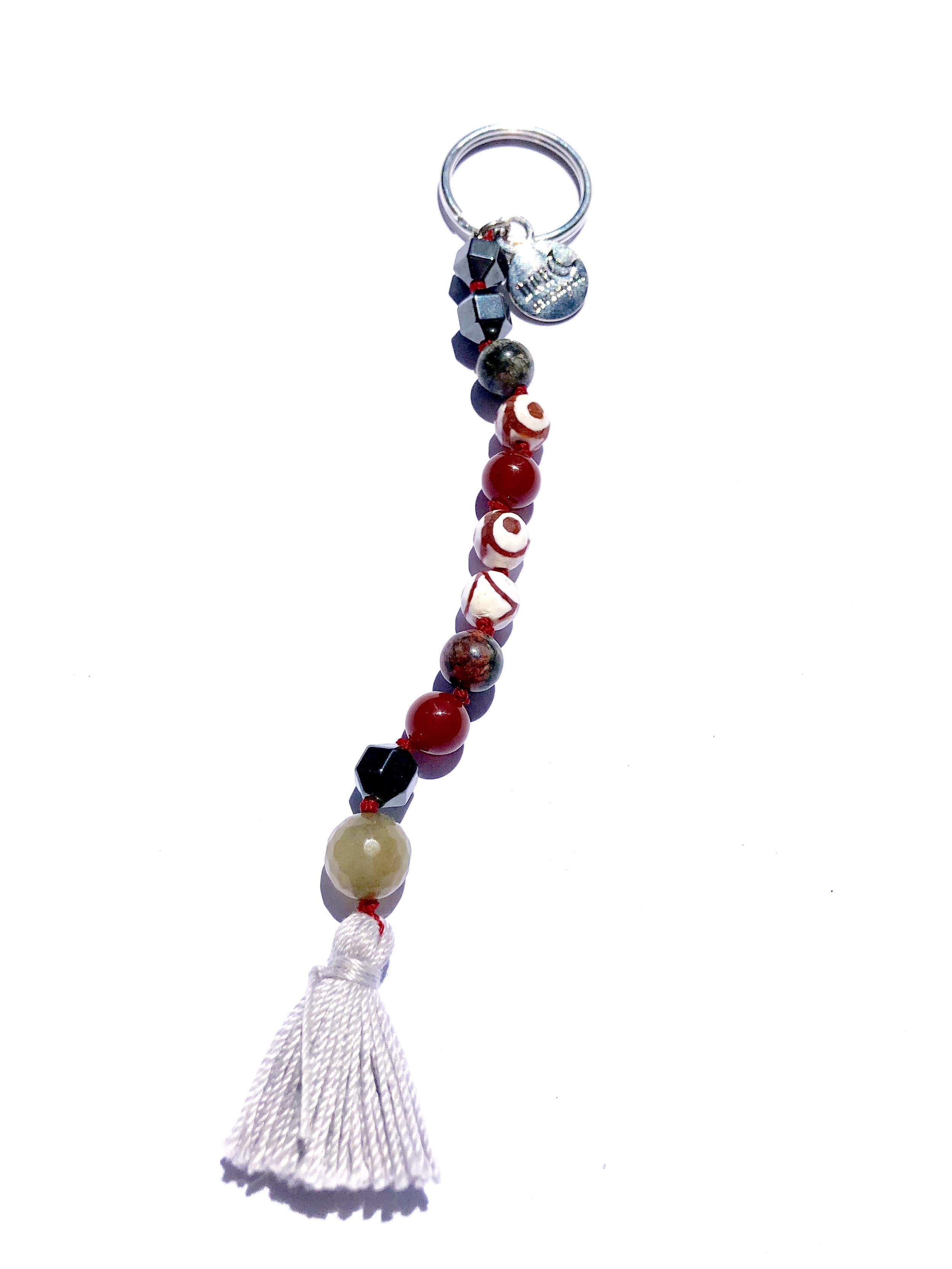 Hematite, Agate & Zoisite Mala Keychain
Hematite is a particularly effective at grounding and protecting. It harmonizes mind, body, and spirit. It dissolves negativity and prevents negative energies from entering the aura; restoring peace and harmony. Used during out of body journeying, it protects the soul and brings it back into the body. It is said to be useful in legal situations. It boosts self-esteem and survivability.
Agate is a grounding stone. It brings emotional, physical & intellectual centering & stabilizing energy. Agate has the power to harmonize yin & yang; the positive & negative forces that hold the universe in place. It is a soothing & calming stone that brings great strength and self-analysis. It stabilizes the aura, activating the Root Chakra.
Zoisite is an earthy stone; which helps stabilize & assist in transition. It is a good stone for both the Heart & Root Chakras. It encourages one to pursue truth & justice, while still staying true to oneself.