Green Goldstone, Jasper, Lava Rock & Handcrafted Skull Pendant Mala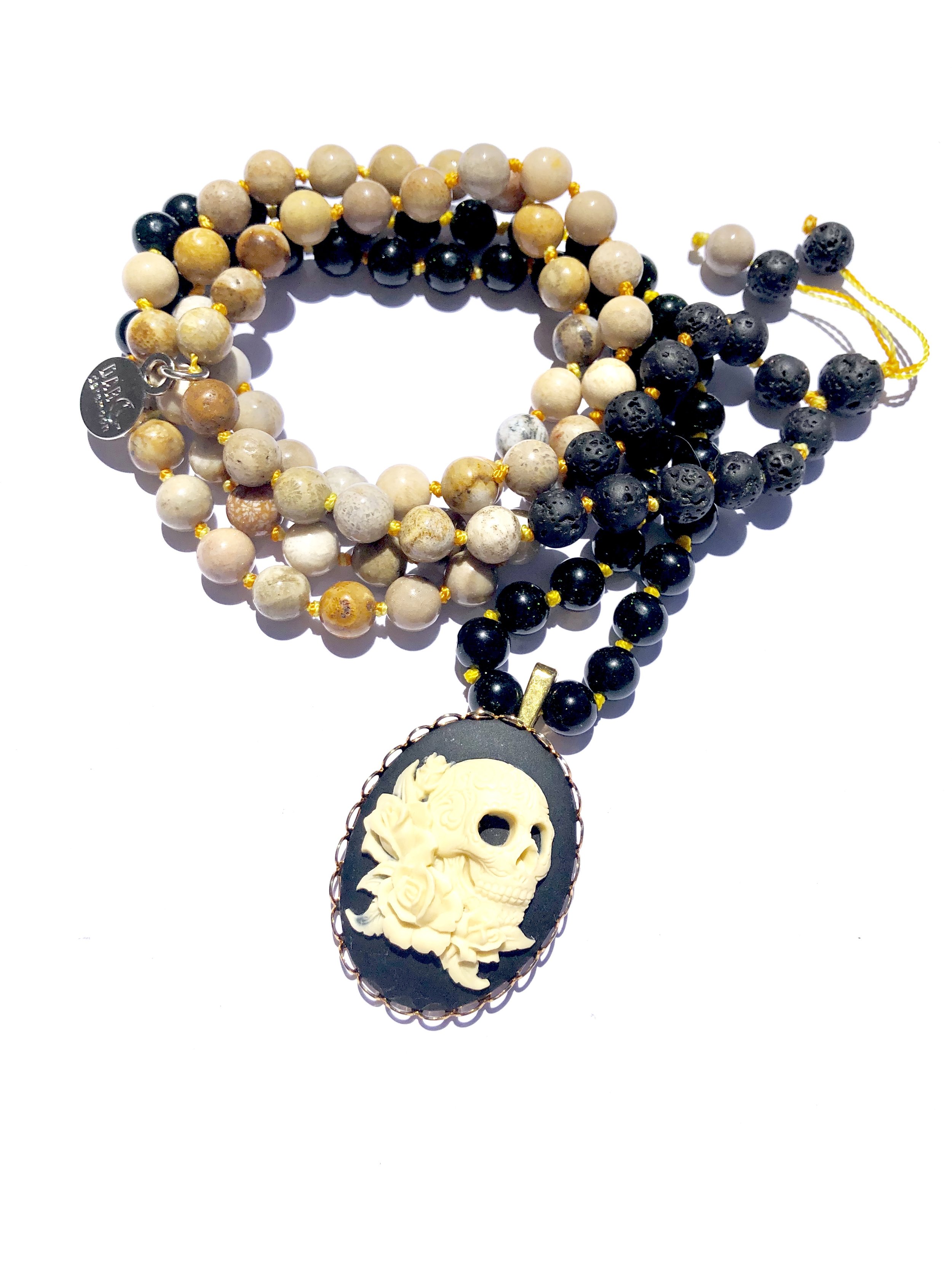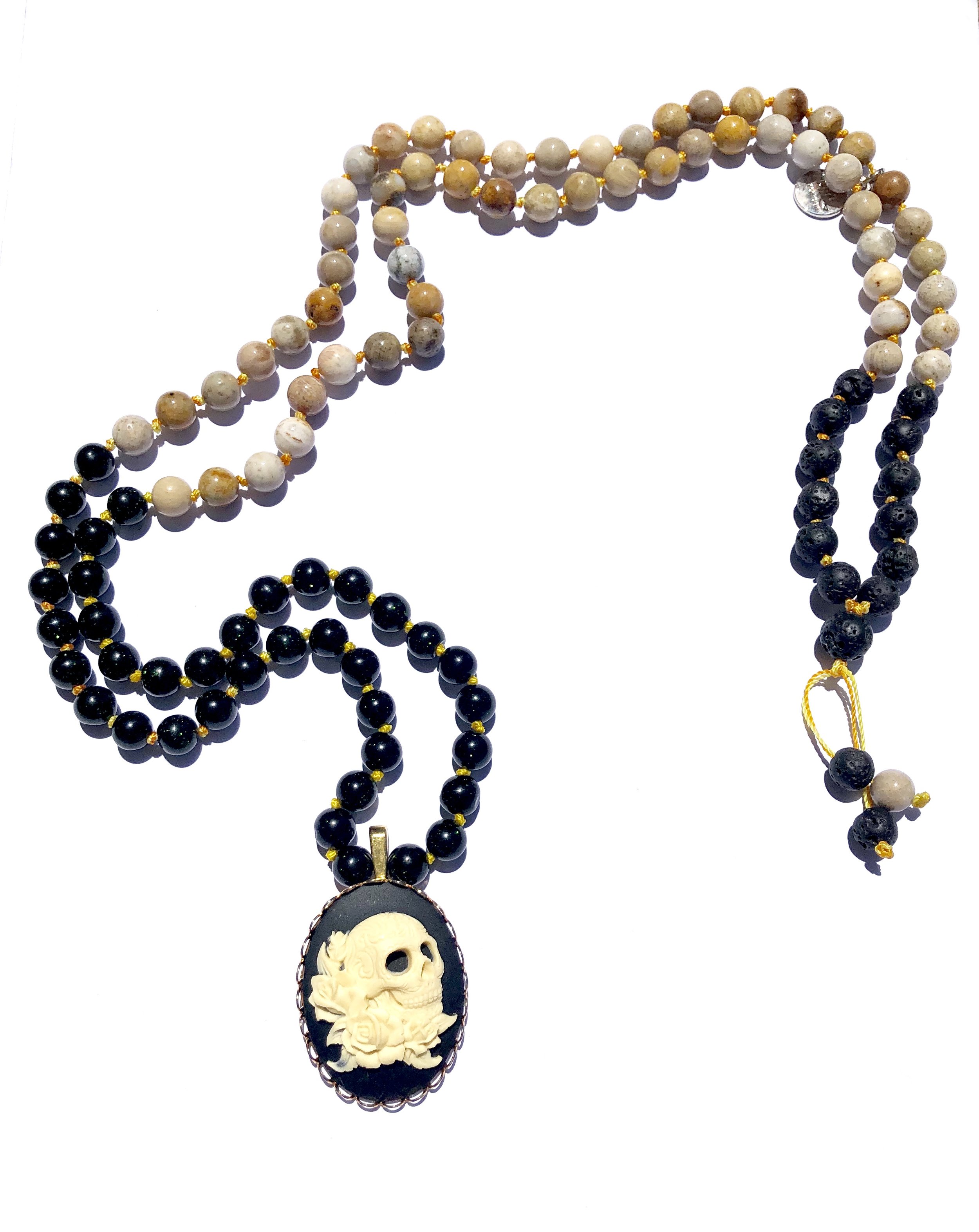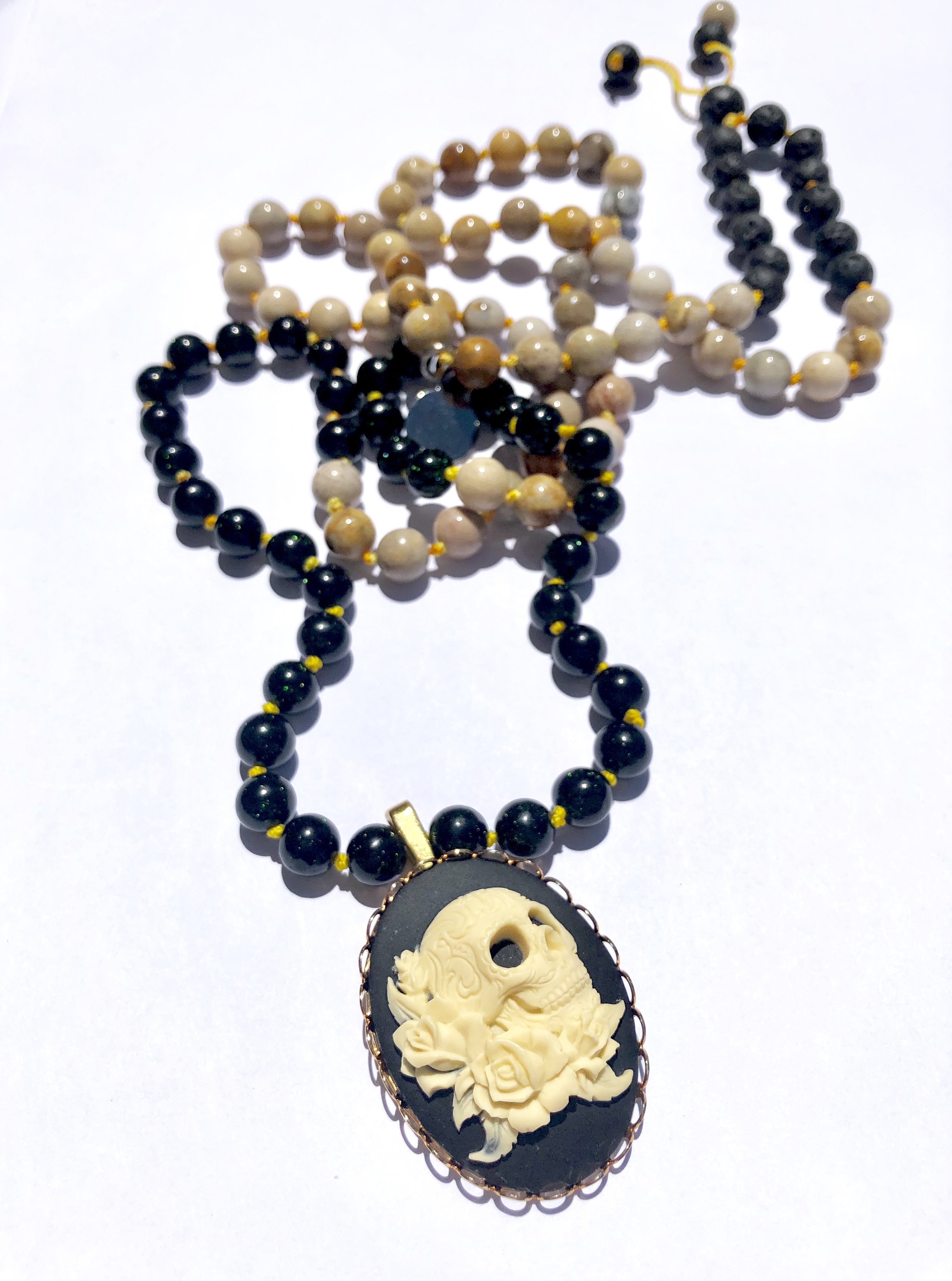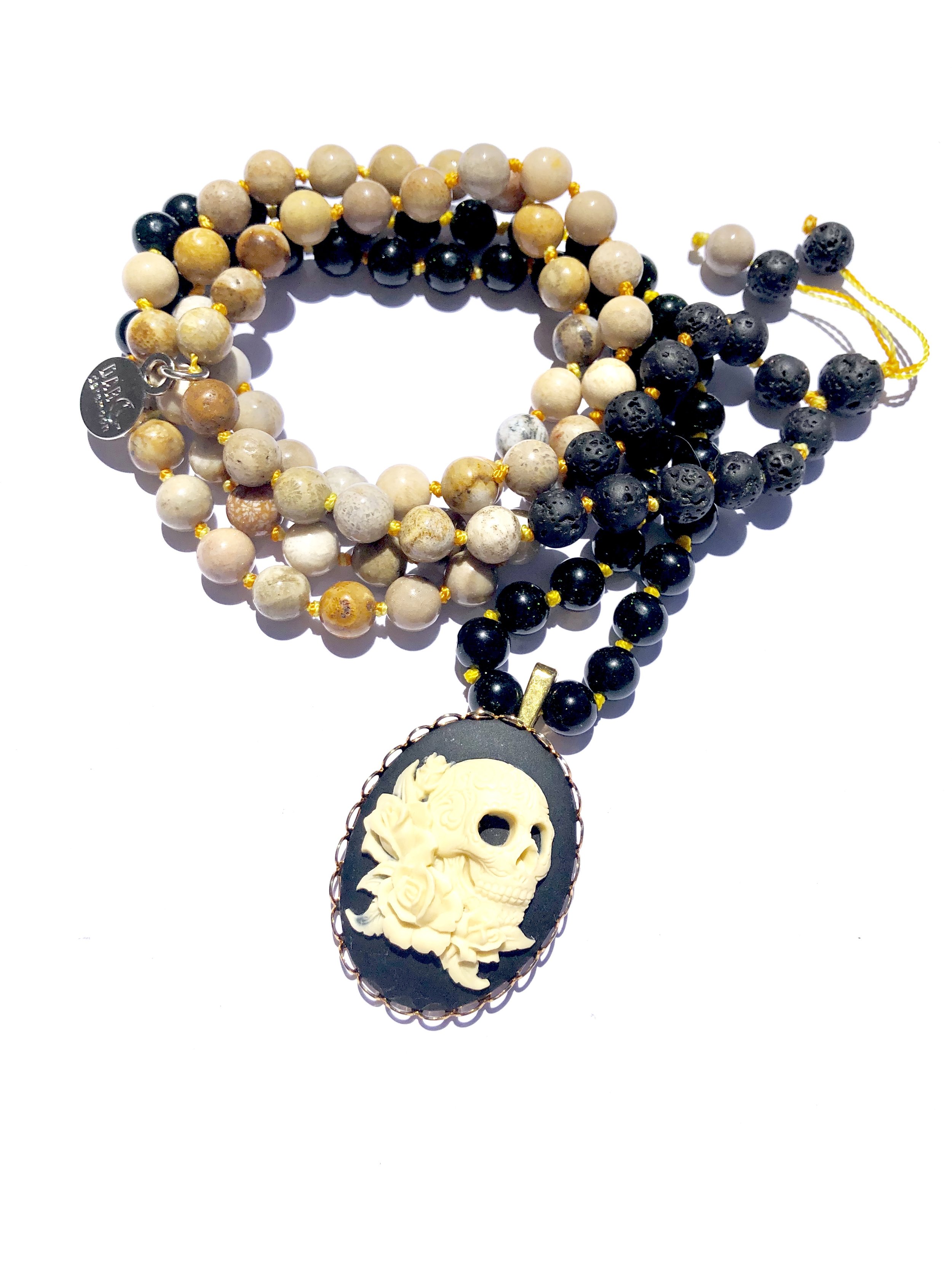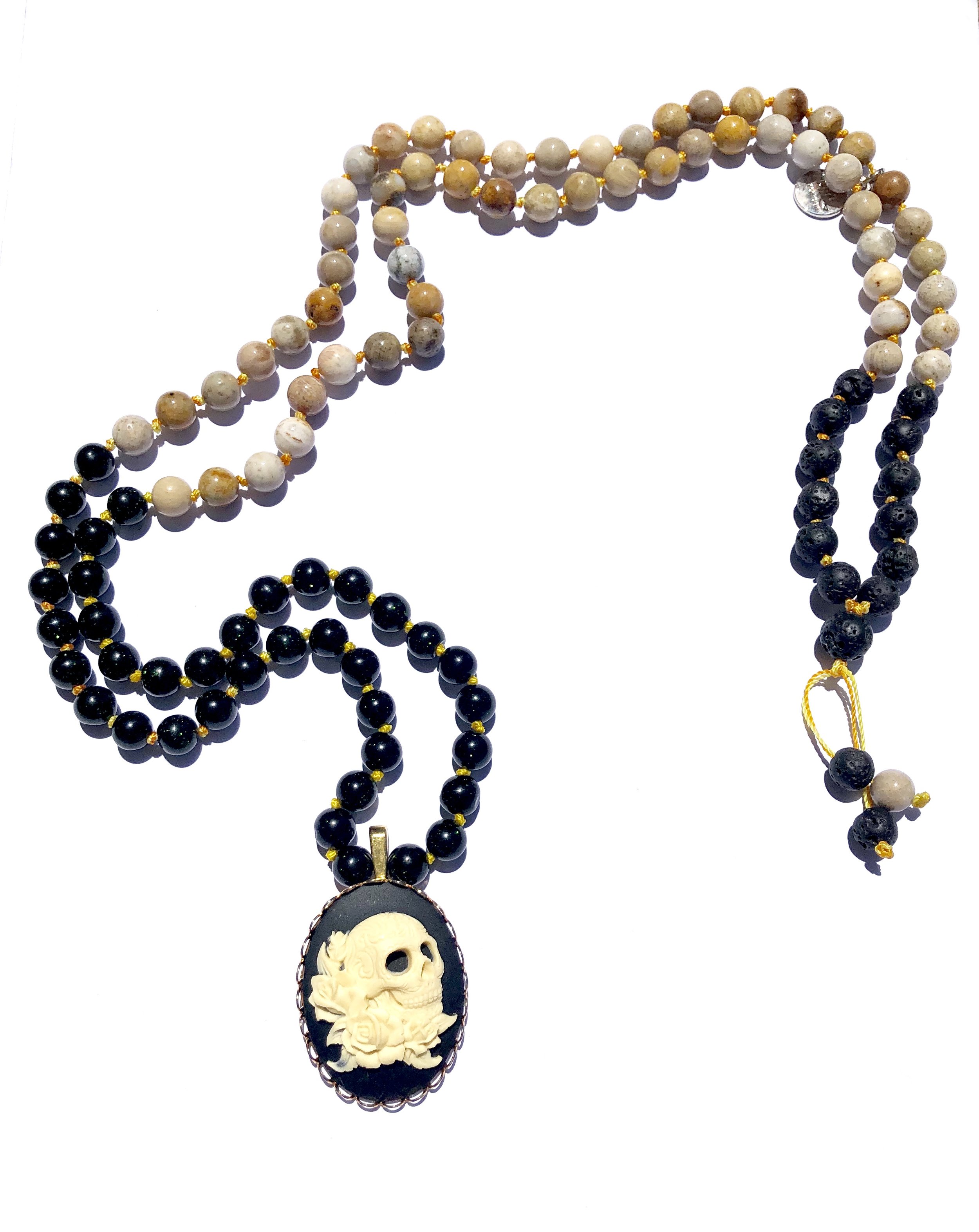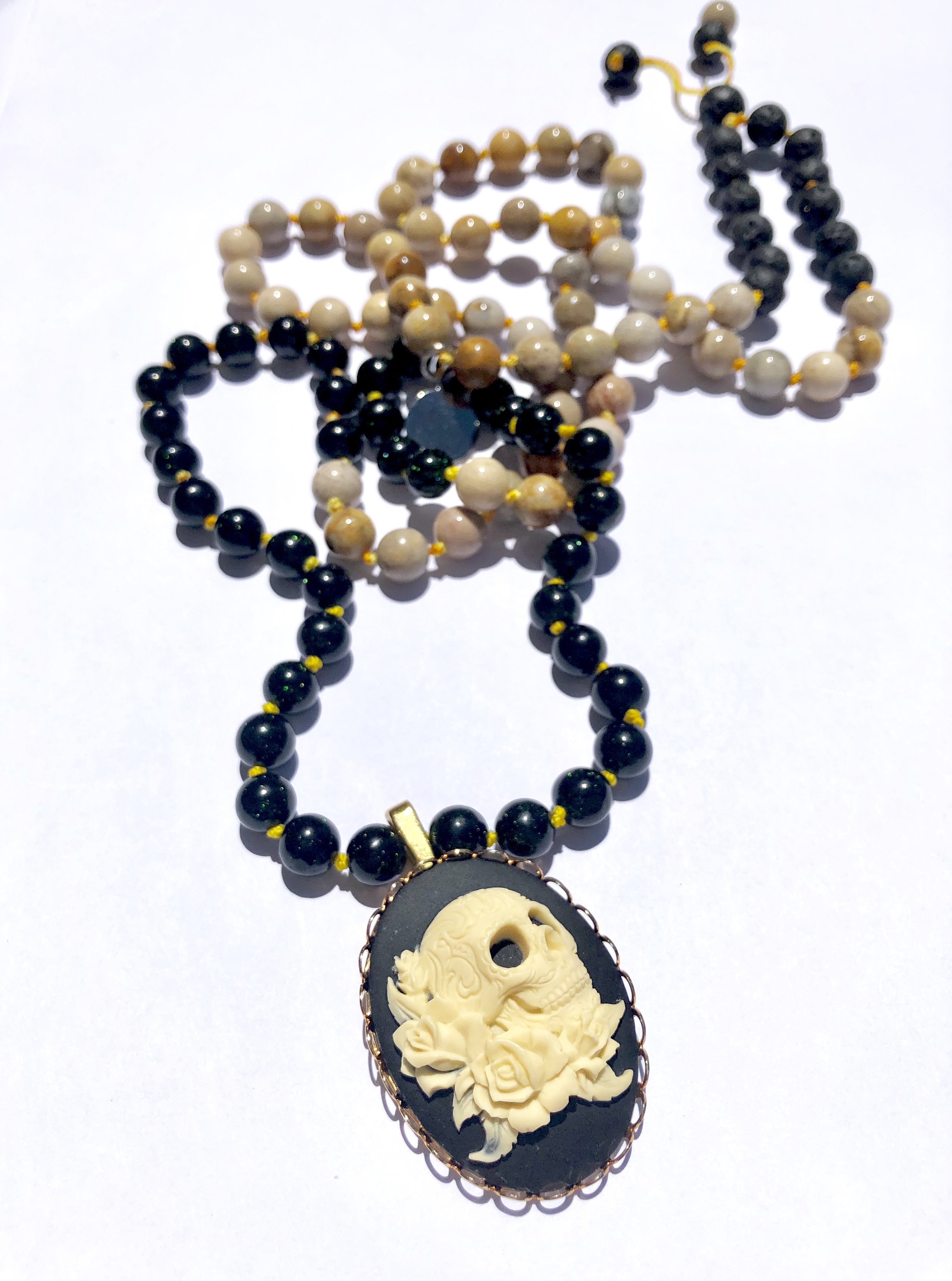 Green Goldstone, Jasper, Lava Rock & Handcrafted Skull Pendant Mala
Green Goldstone correlates to the Sacral & Heart Chakra. It is said to be the stone of ambition. It builds energy, courage & positive attitude. Increasing drive and confidence.
Jasper is a supreme nurturer. It brings tranquility & wholeness; aligning the chakras & aura. It can facilitate shamanic journey & dream recall. Jasper is a protection stone & it provides balance for Yin & Yang. It aligns the physical, emotional & mental bodies. Encouraging honesty within you.
Lava Rock is not your typical stone; it comes directly from the center of the Earth. It is highly effective in grounding & connecting us to our ancestral roots. Lava has a way of calming the mind & emotions, it is a potent healer. It is the most primordial stone you can wear or use for mediation. When worn, it can instill confidence & instinctual nature. Lava is effective in stabilizing the Root Chakra, which helps us to make decisions & trust in them.