Goldstone, Agate, White Howlite & Jasper Mala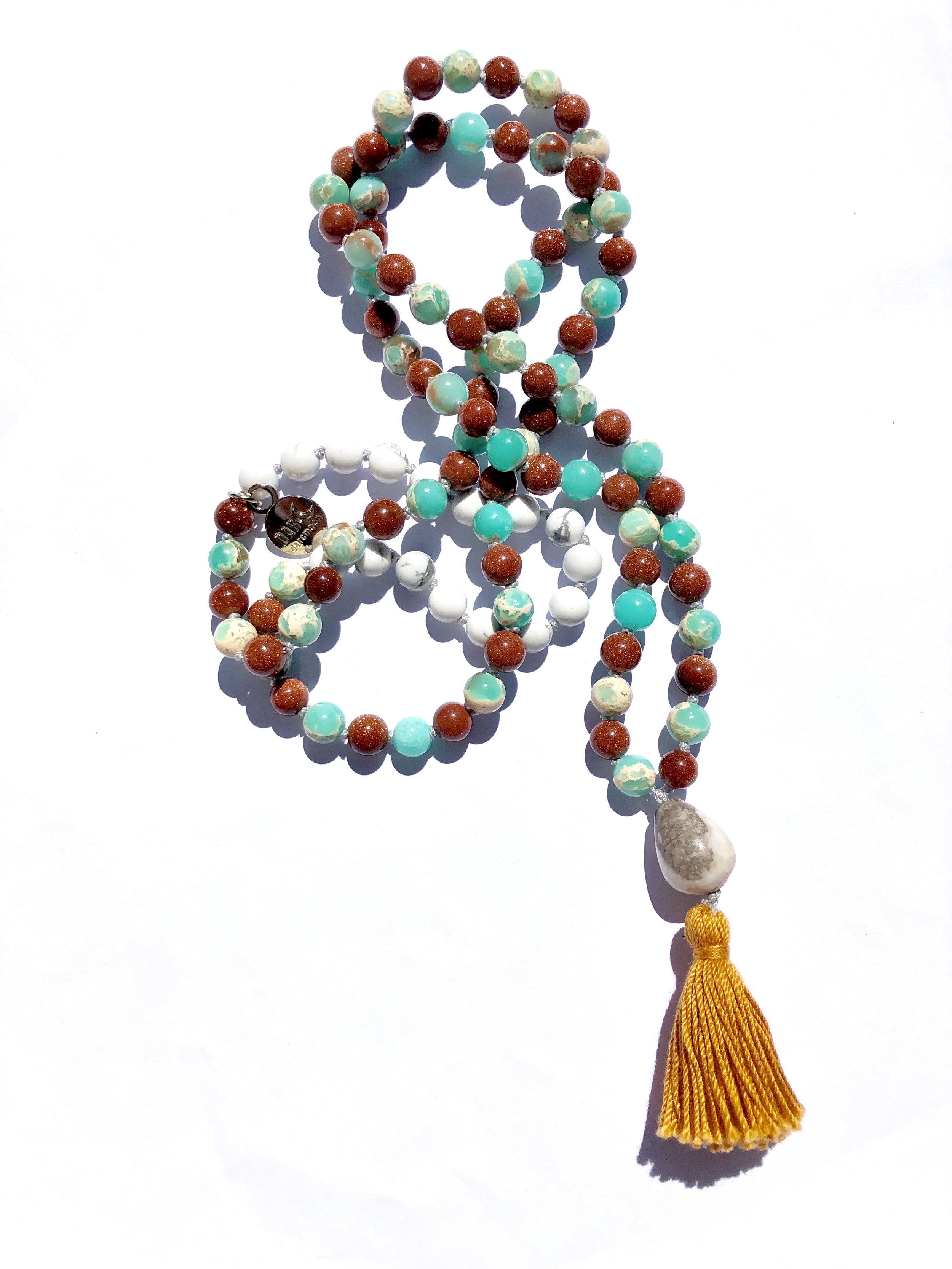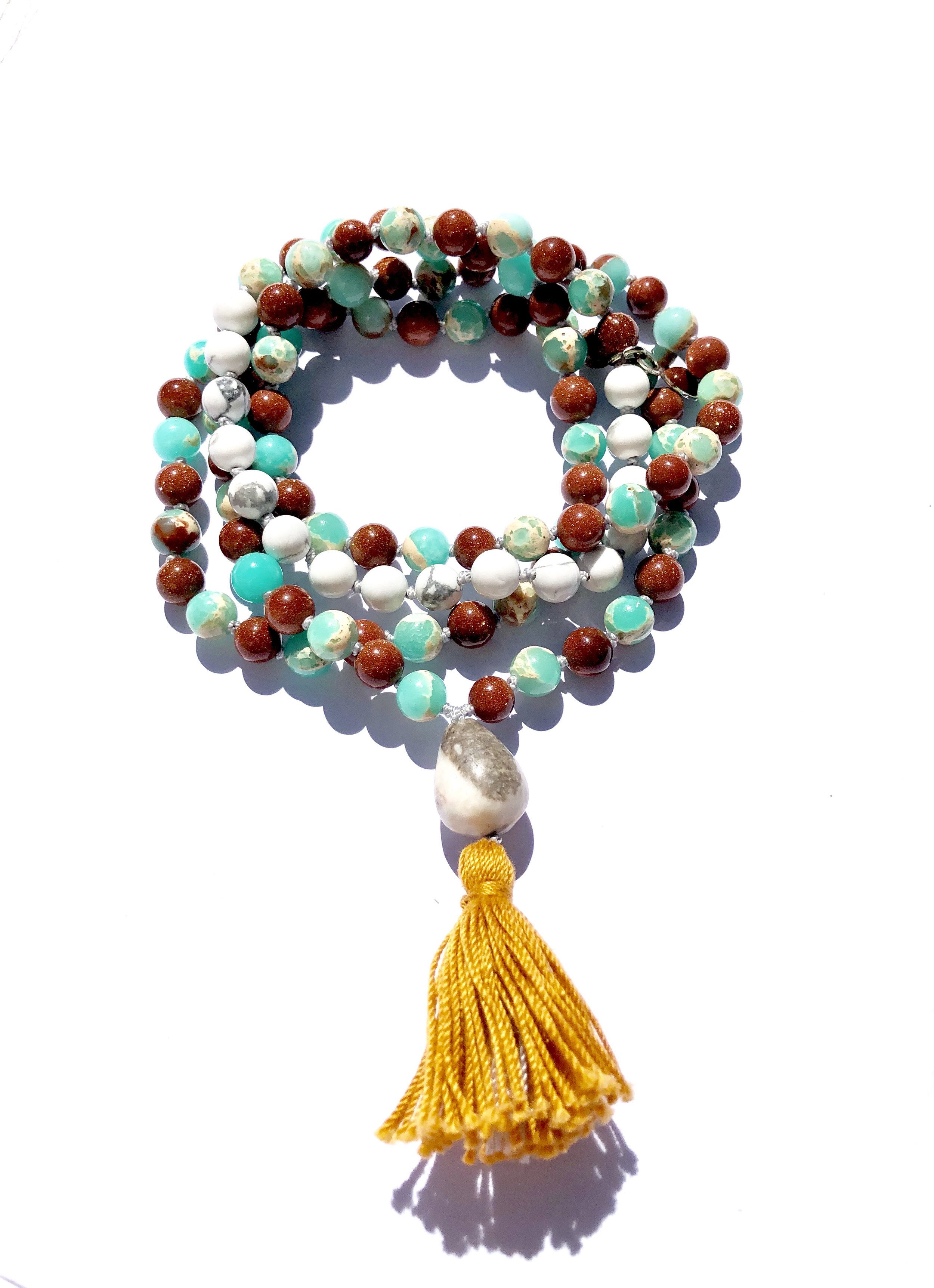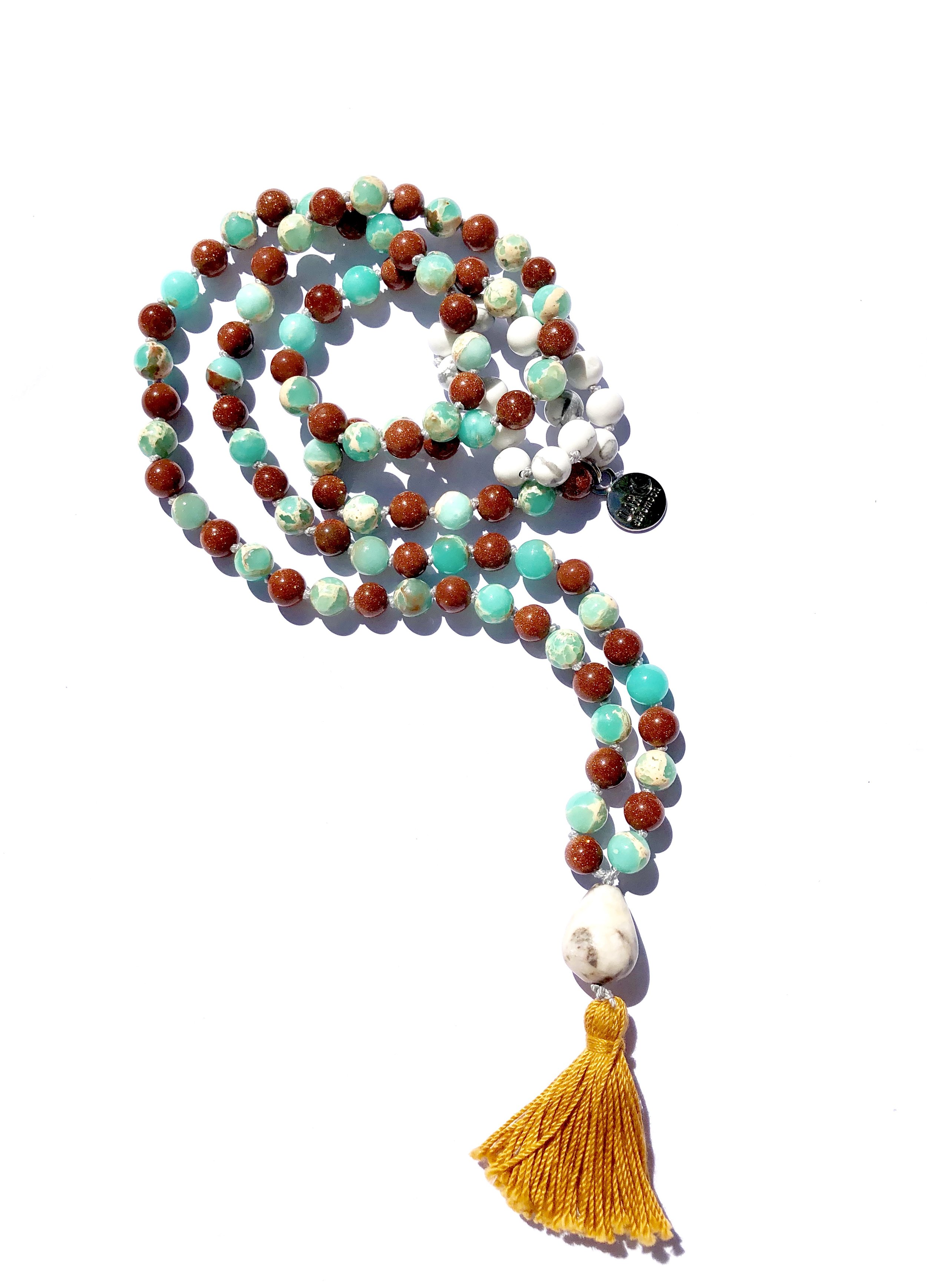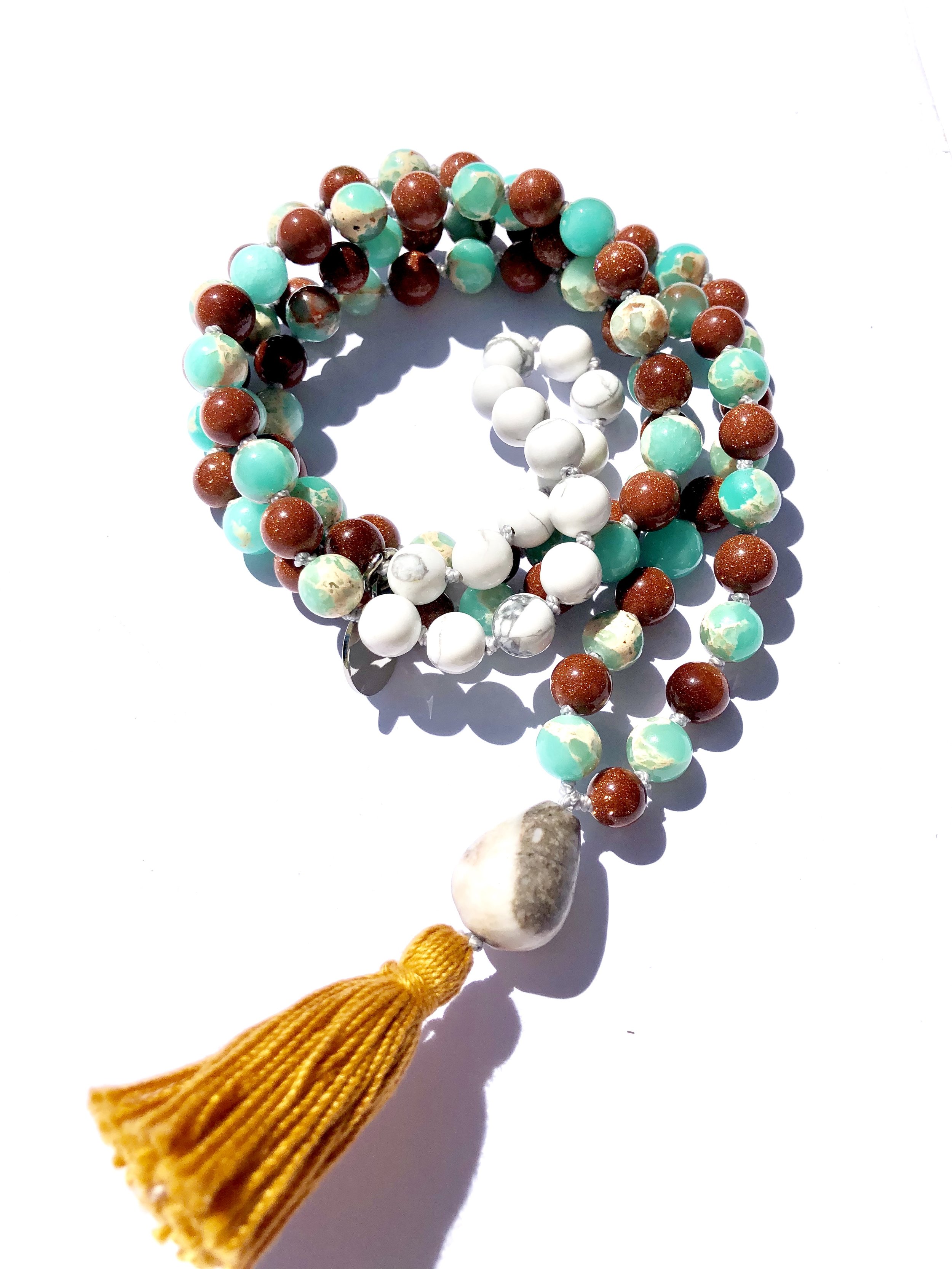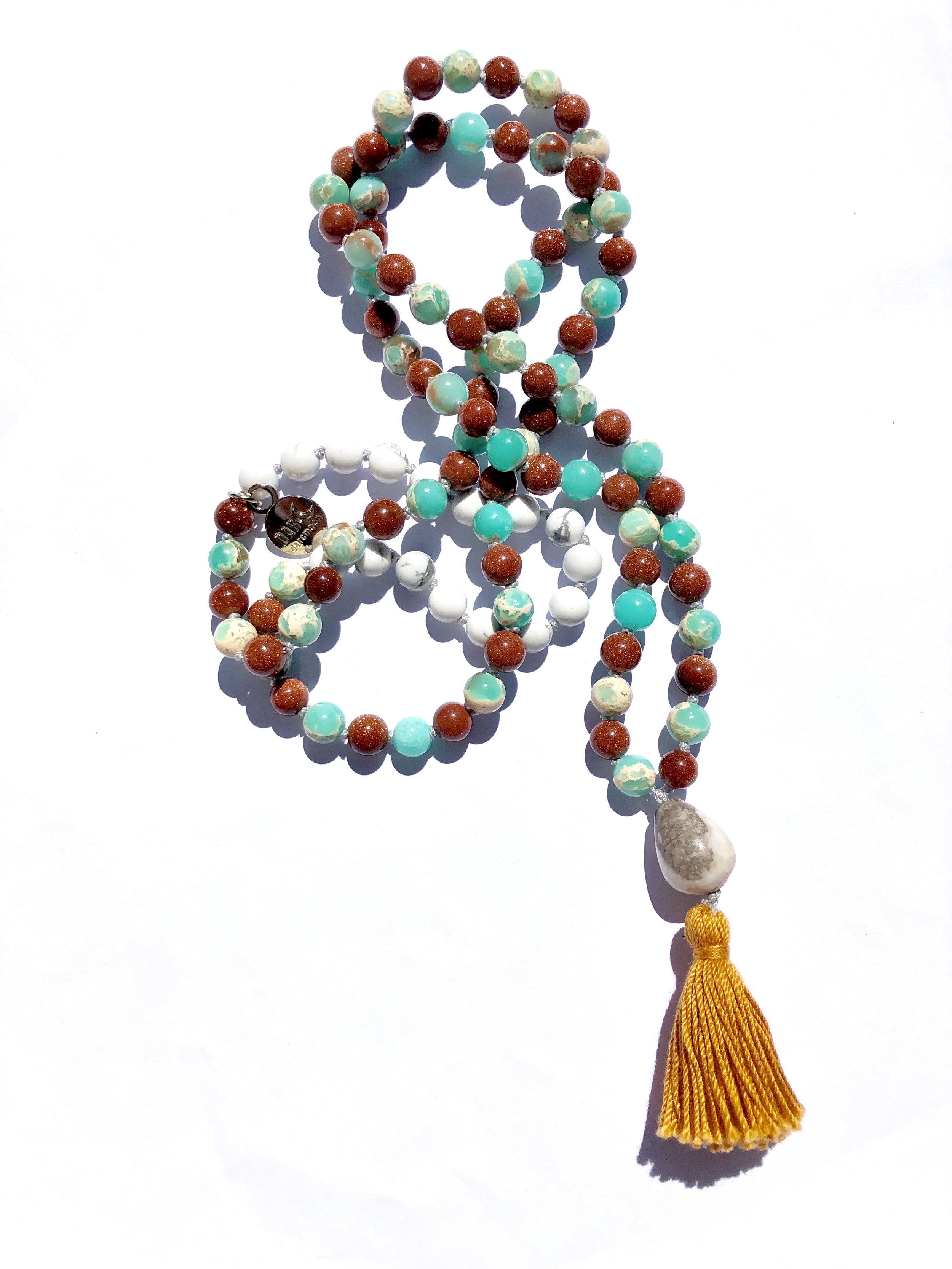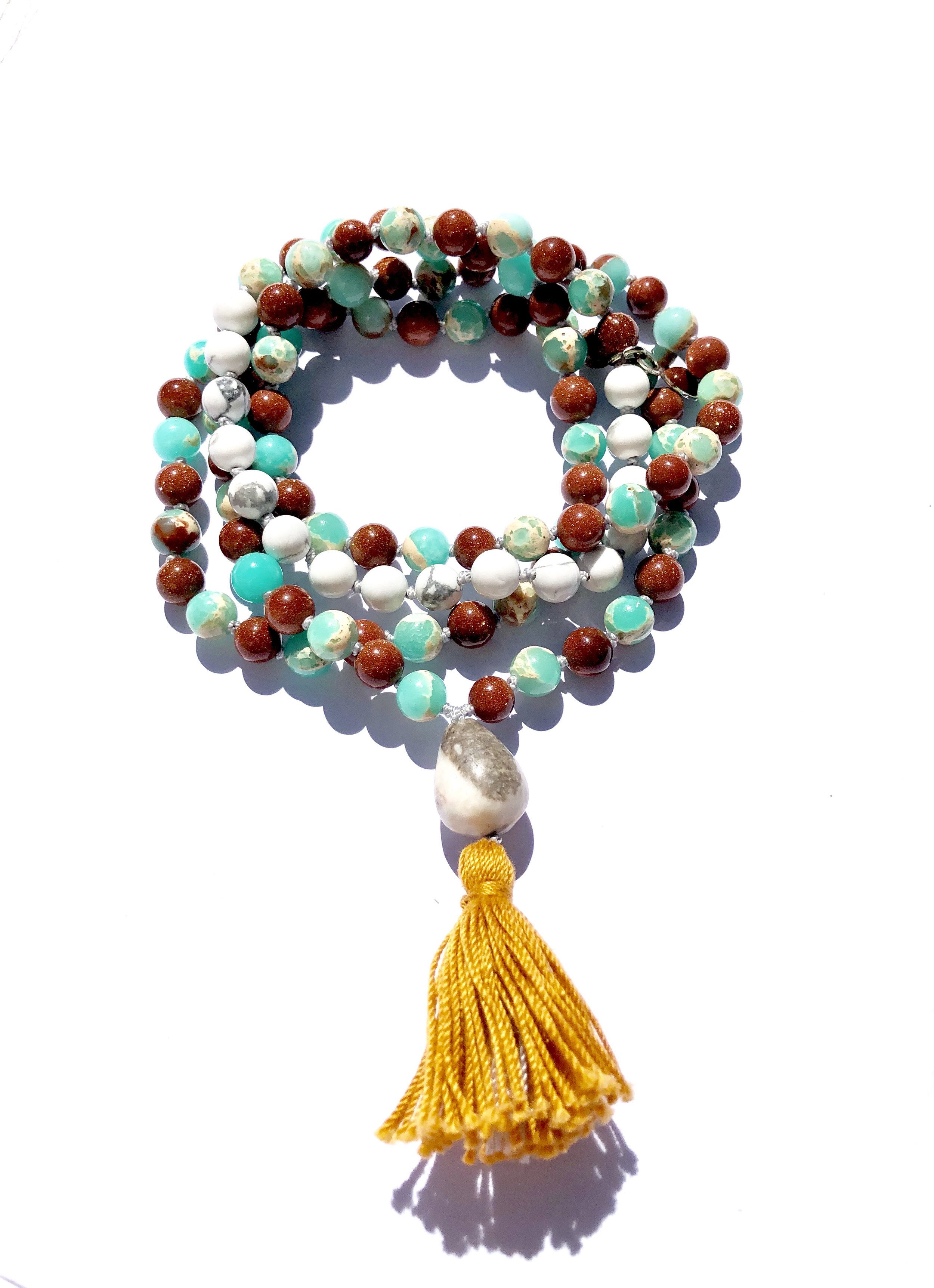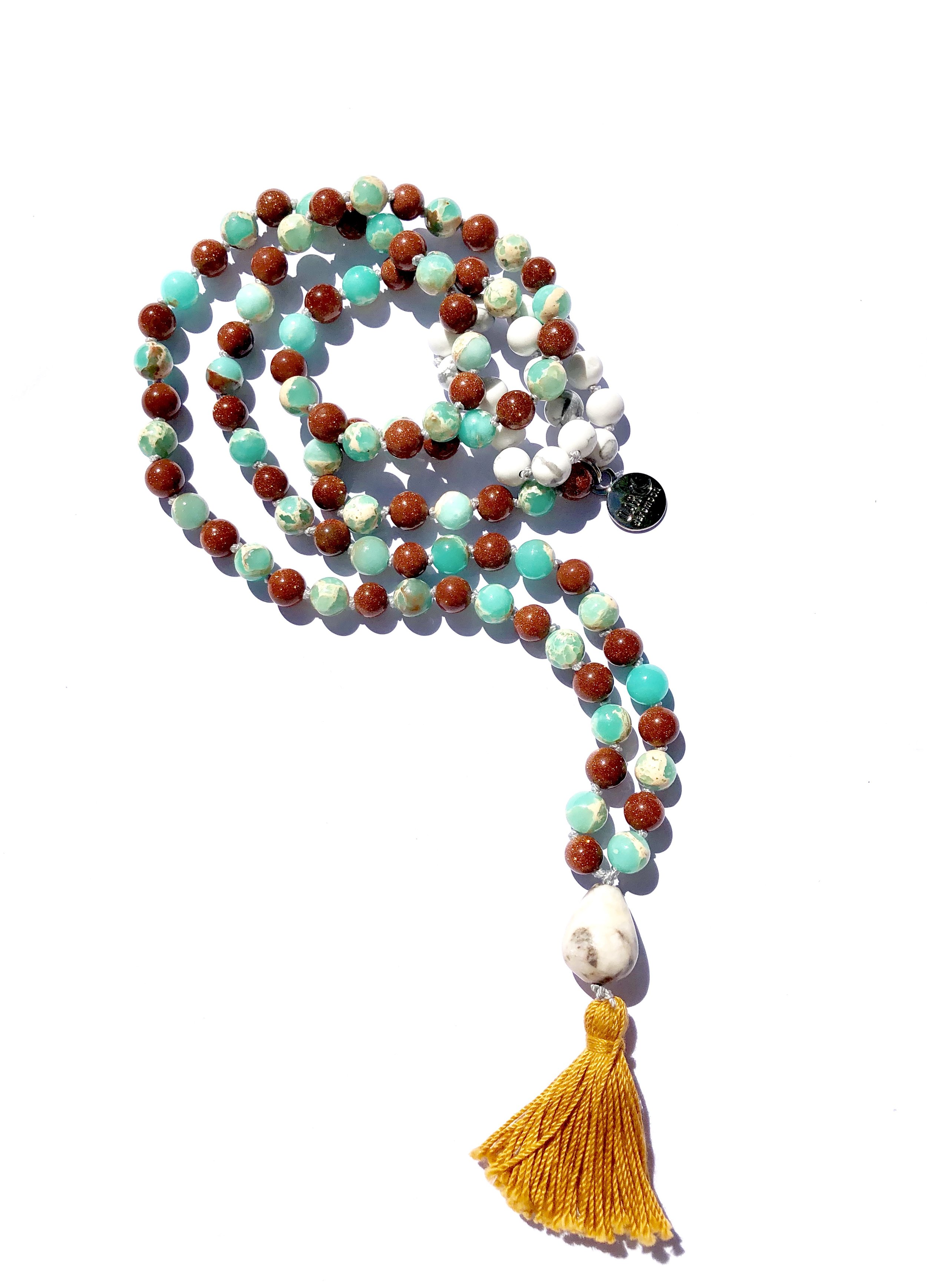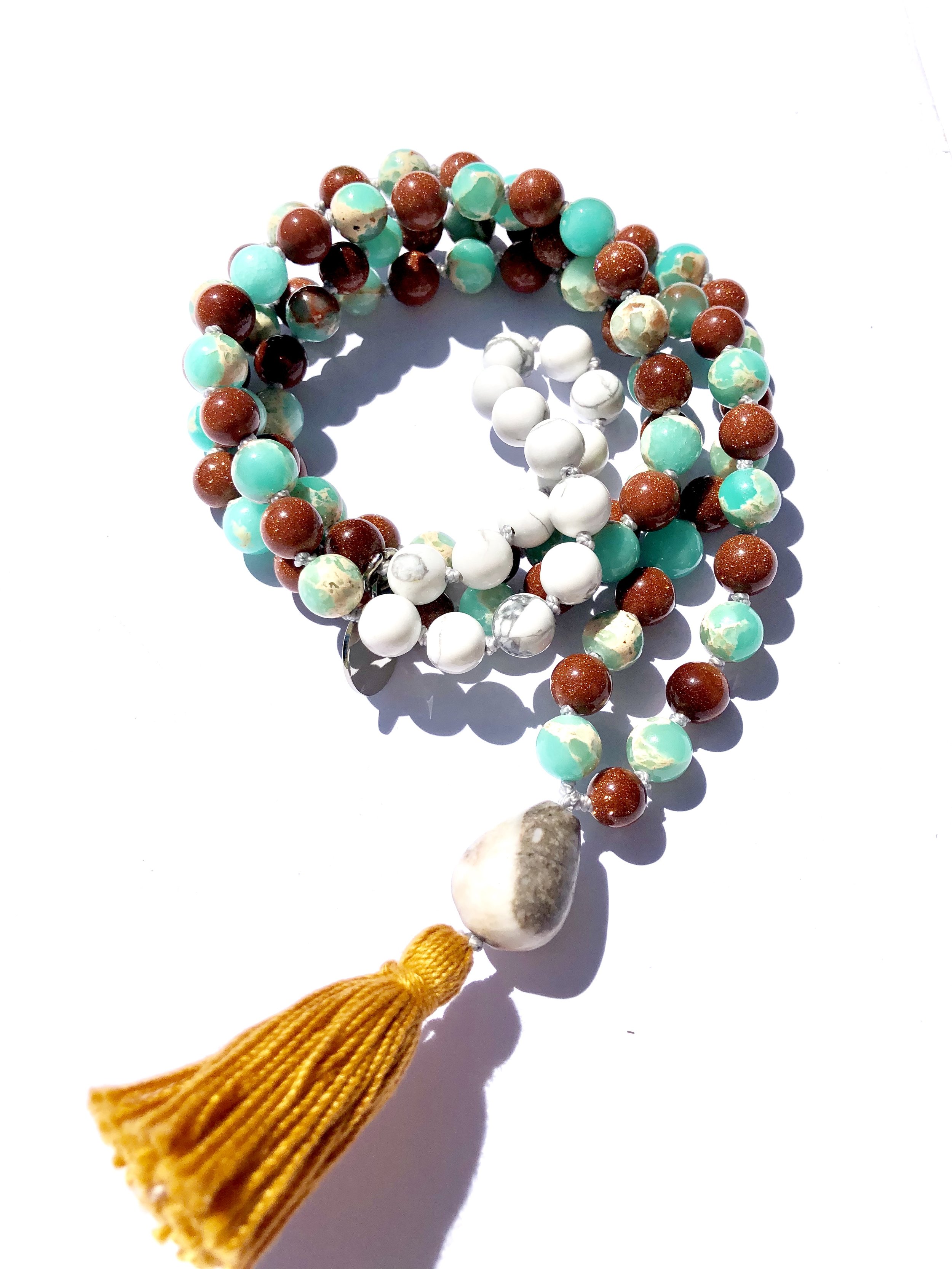 Goldstone, Agate, White Howlite & Jasper Mala
Goldstone correlates to the Sacral Chakra. It is said to be the stone of ambition. It builds energy, courage & a positive attitude. Increasing drive & confidence.
Agate is a grounding stone. It brings emotional, physical & intellectual centering & stabilizing energy. Agate has the power to harmonize yin & yang; the positive & negative forces that hold the universe in place. It is a soothing & calming stone that brings great strength and self-analysis. It stabilizes the aura, activating the Root Chakra.
White Howlite is the stone of awareness. It can prepare the wearer to receive wisdom & attunement from the Higher Self. It is also used for dimensional travel & healthy meditation. Howlite can be used to release attachments, or cords, that are linking to the present. Once those cords are severed, it allows for both processing those emotions & bringing peace in those areas.
Jasper is a supreme nurturer. It brings tranquility & wholeness; aligning the chakras & aura. It can facilitate shamanic journey & dream recall. Jasper is a protection stone & it provides balance for Yin & Yang. It aligns the physical, emotional & mental bodies. Encouraging honesty within you.