Goldstone, Agate, Turquoise & Rudraksha Seed Mala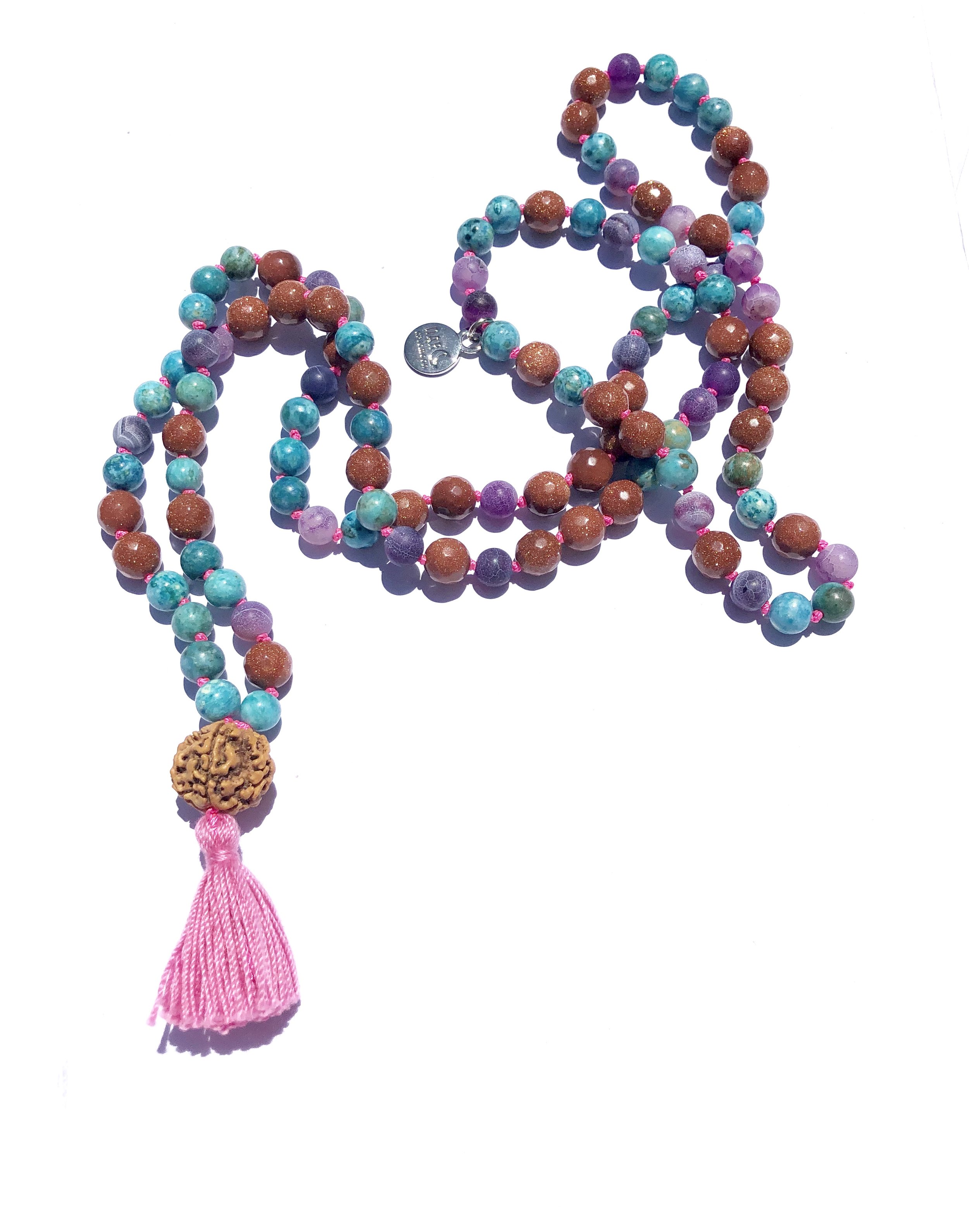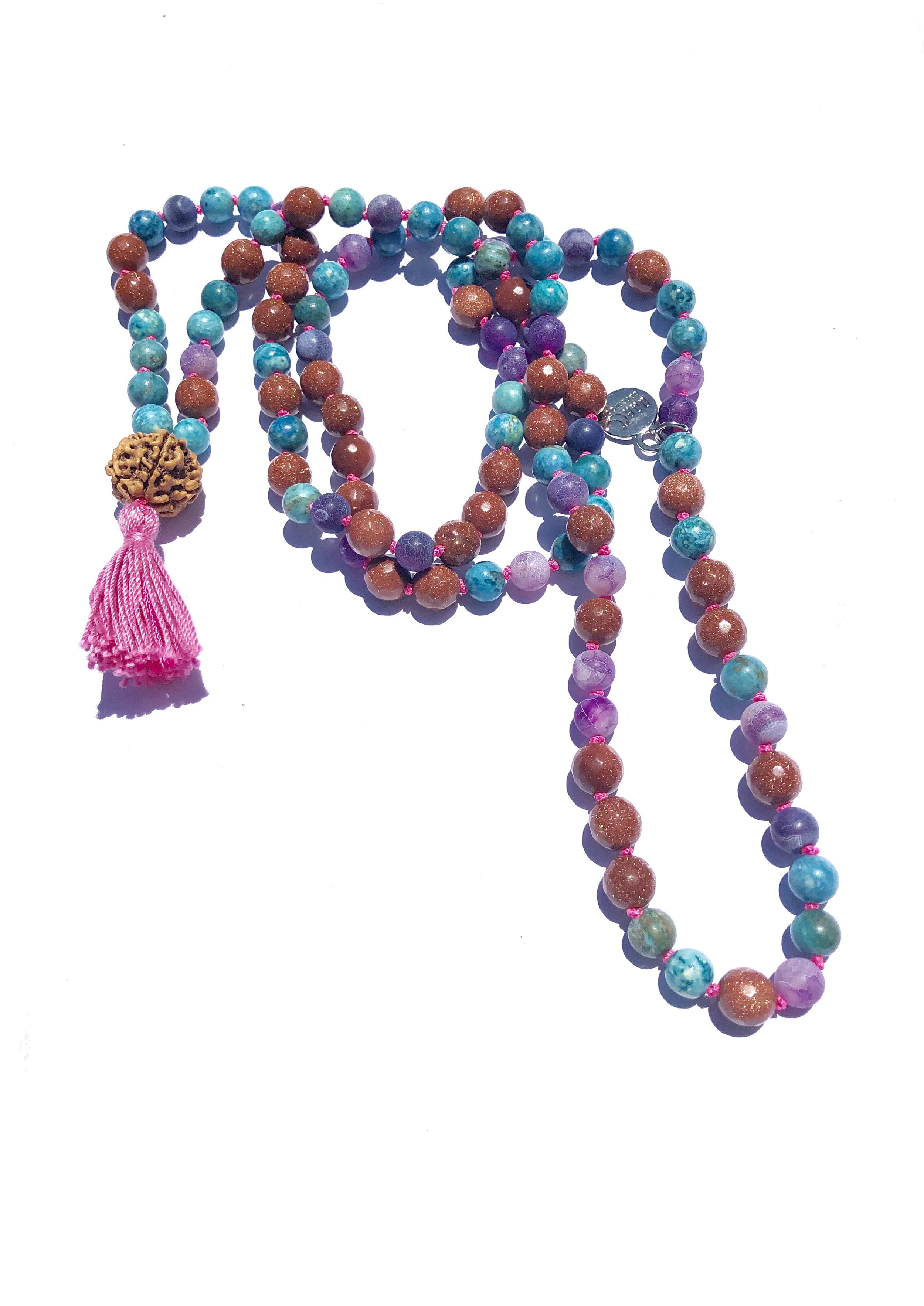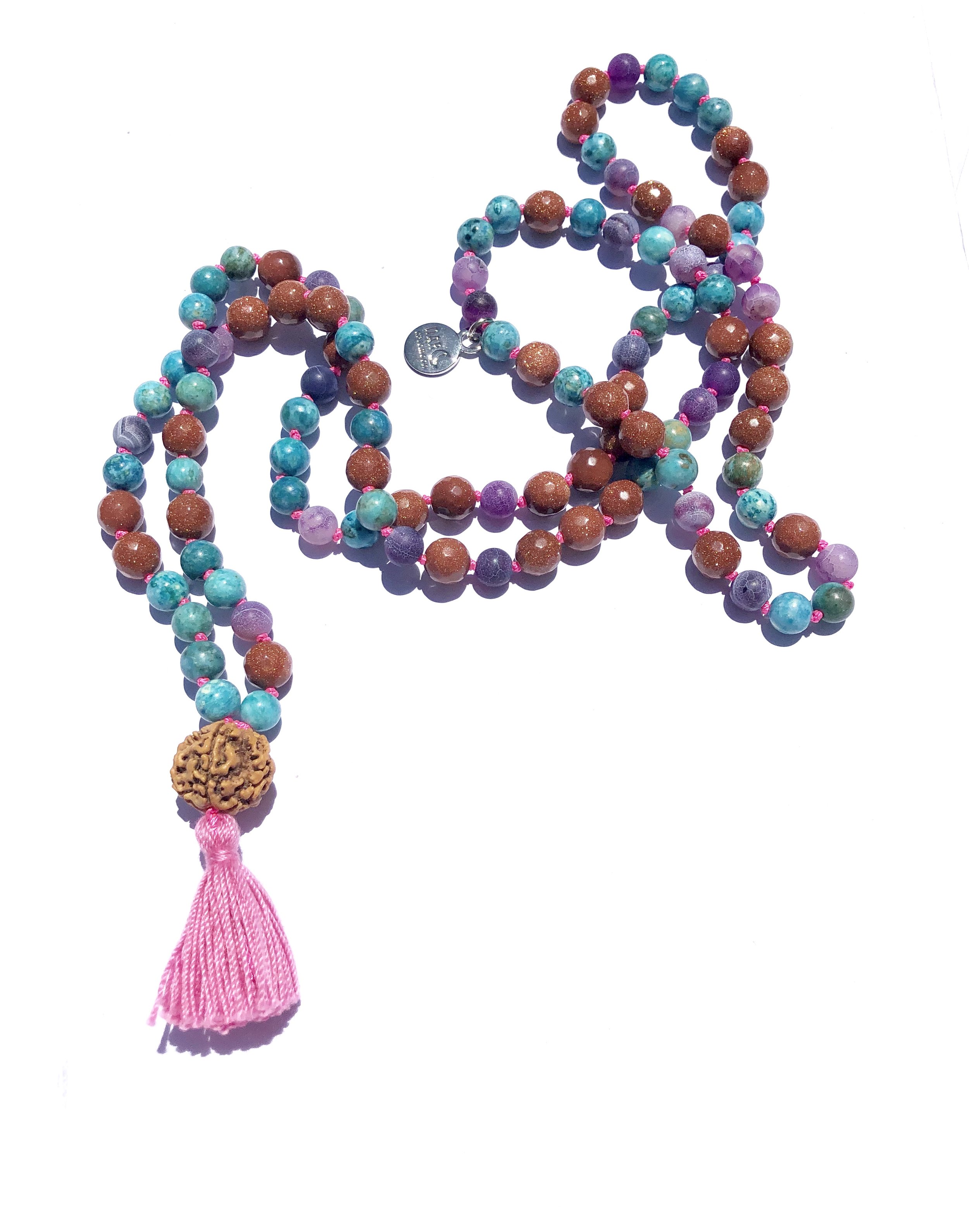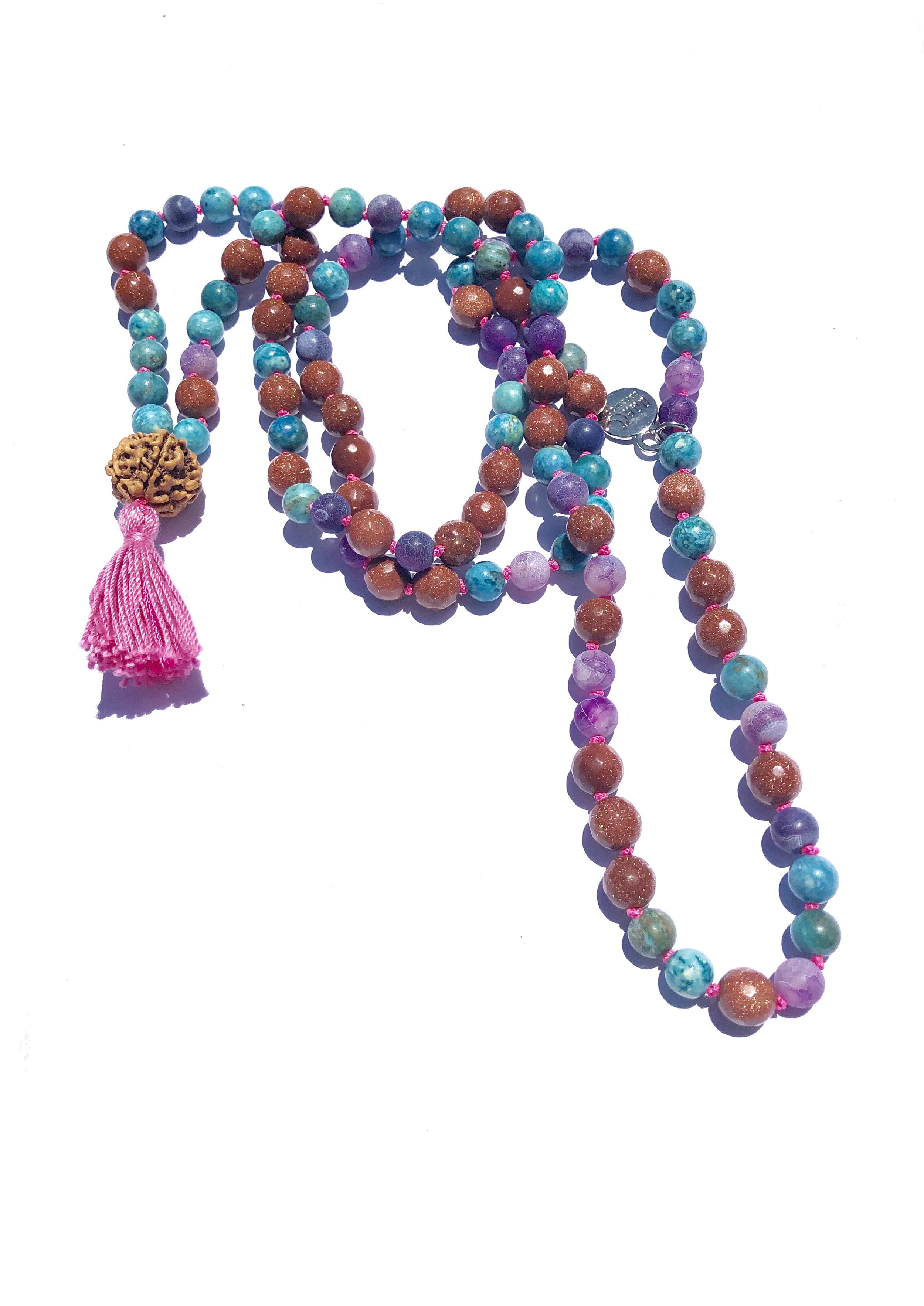 Goldstone, Agate, Turquoise & Rudraksha Seed Mala
Goldstone correlates to the Sacral Chakra. Goldstone is said to be the stone of ambition. It builds energy, courage and a positive attitude. Increasing drive and confidence.
Agate is a grounding stone. It brings emotional, physical & intellectual centering & stabilizing energy. Agate has the power to harmonize yin & yang; the positive & negative forces that hold the universe in place. It is a soothing & calming stone that brings great strength and self-analysis. It stabilizes the aura, activating the Root Chakra.
Turquoise is the most efficient healer, it is a protective and purification stone. It provides solace for spirit & well-being for body. Solves problem & calms the nerves. It is believed to change color to warn of danger of infidelity. Placed on the third eye it enhances intuition and meditation. On the Throat Chakra, it releases old vows, inhibitions and prohibitions, and allows the soul to express itself once more. It explores past lives and shows how the creation of your "fate" is ongoing and depends on what you do at each moment.
Rudraksha Seed, Tear of Shiva. This represents compassion. It is a seed that has fallen before fruiting - which is auspicious in Vedic culture. It is worn to represent Shiva, the God of Destruction, and the male creative force in the world.