Fire Agate, Goldstone & Onyx Keychain Mala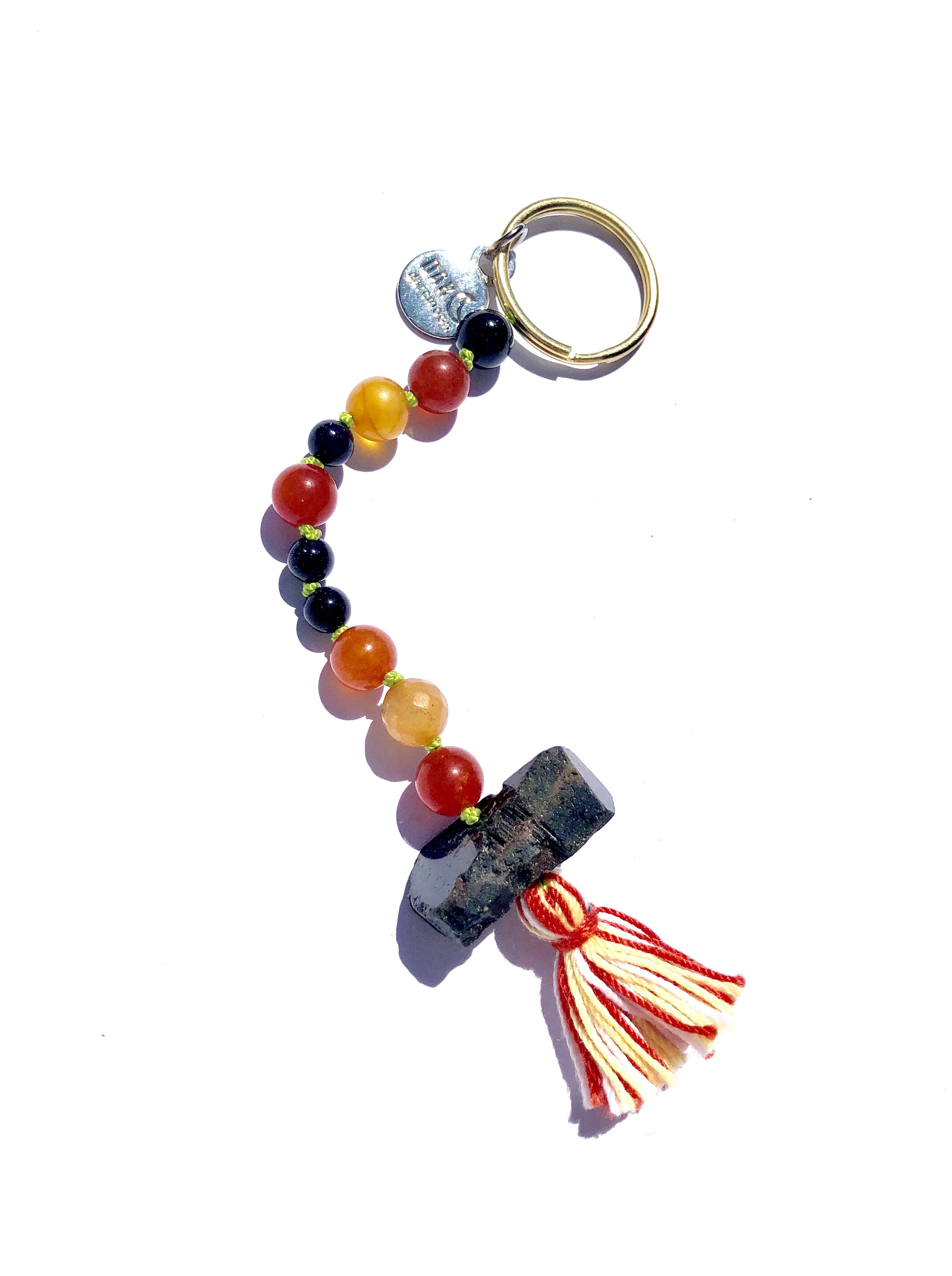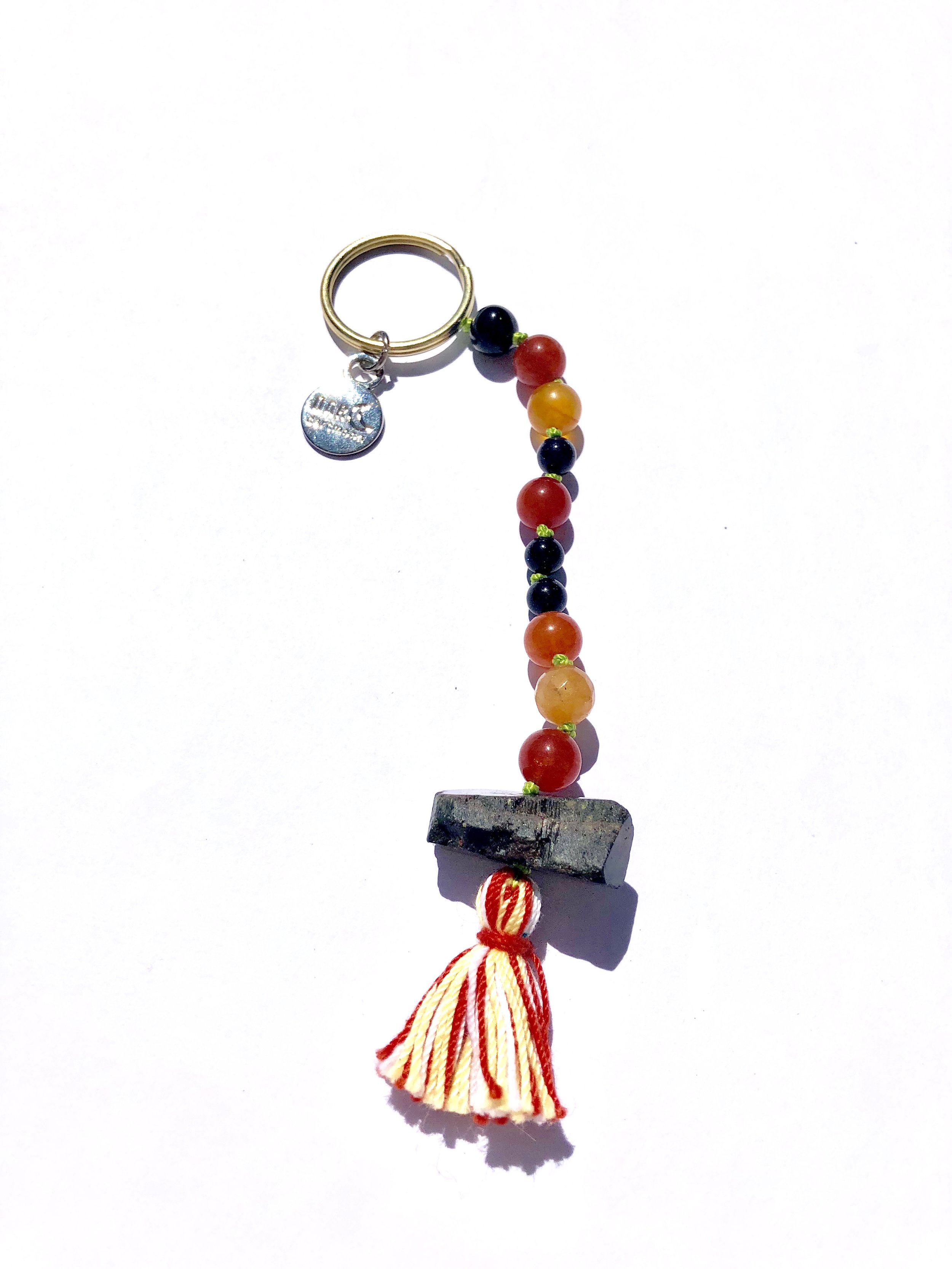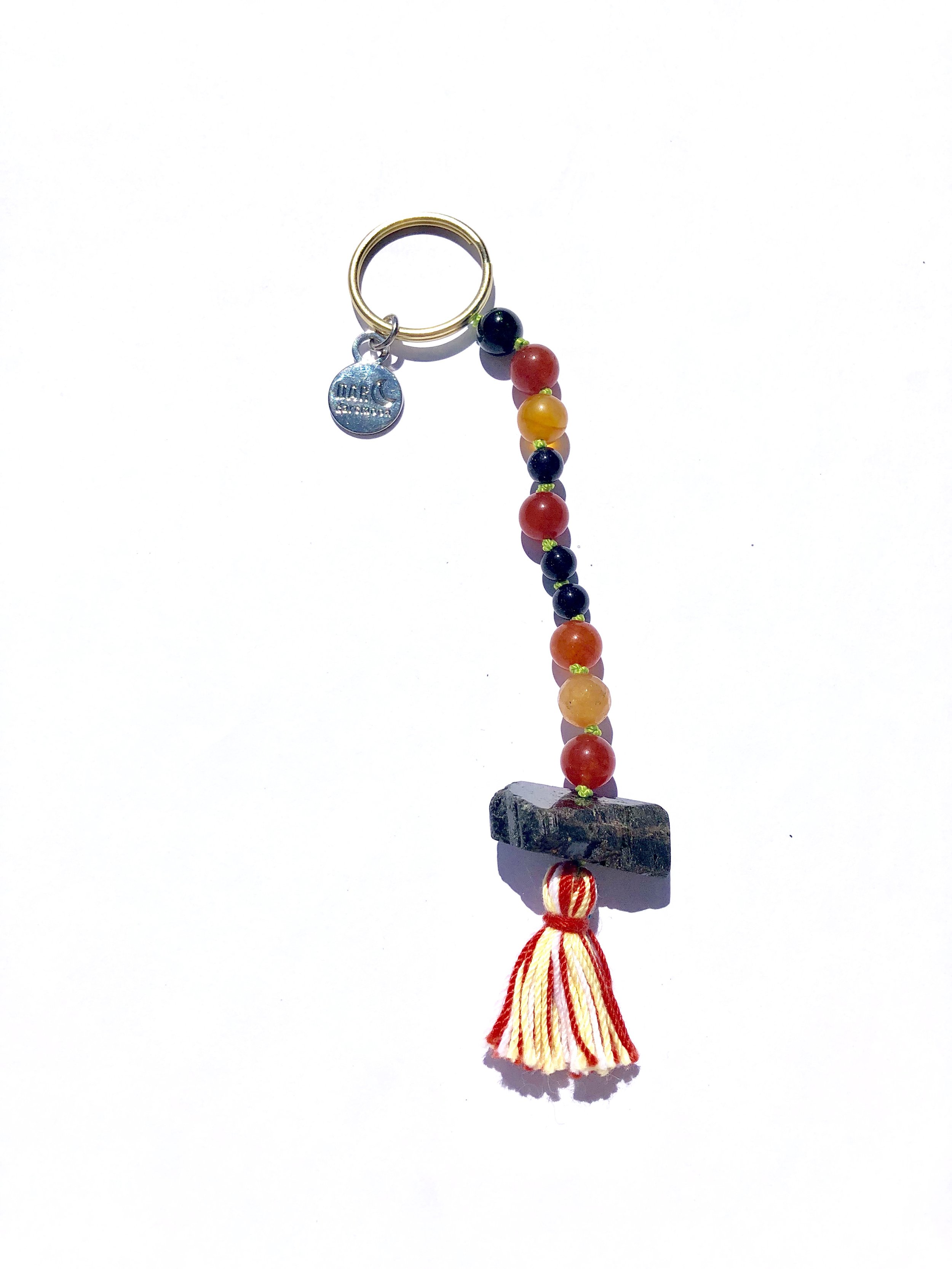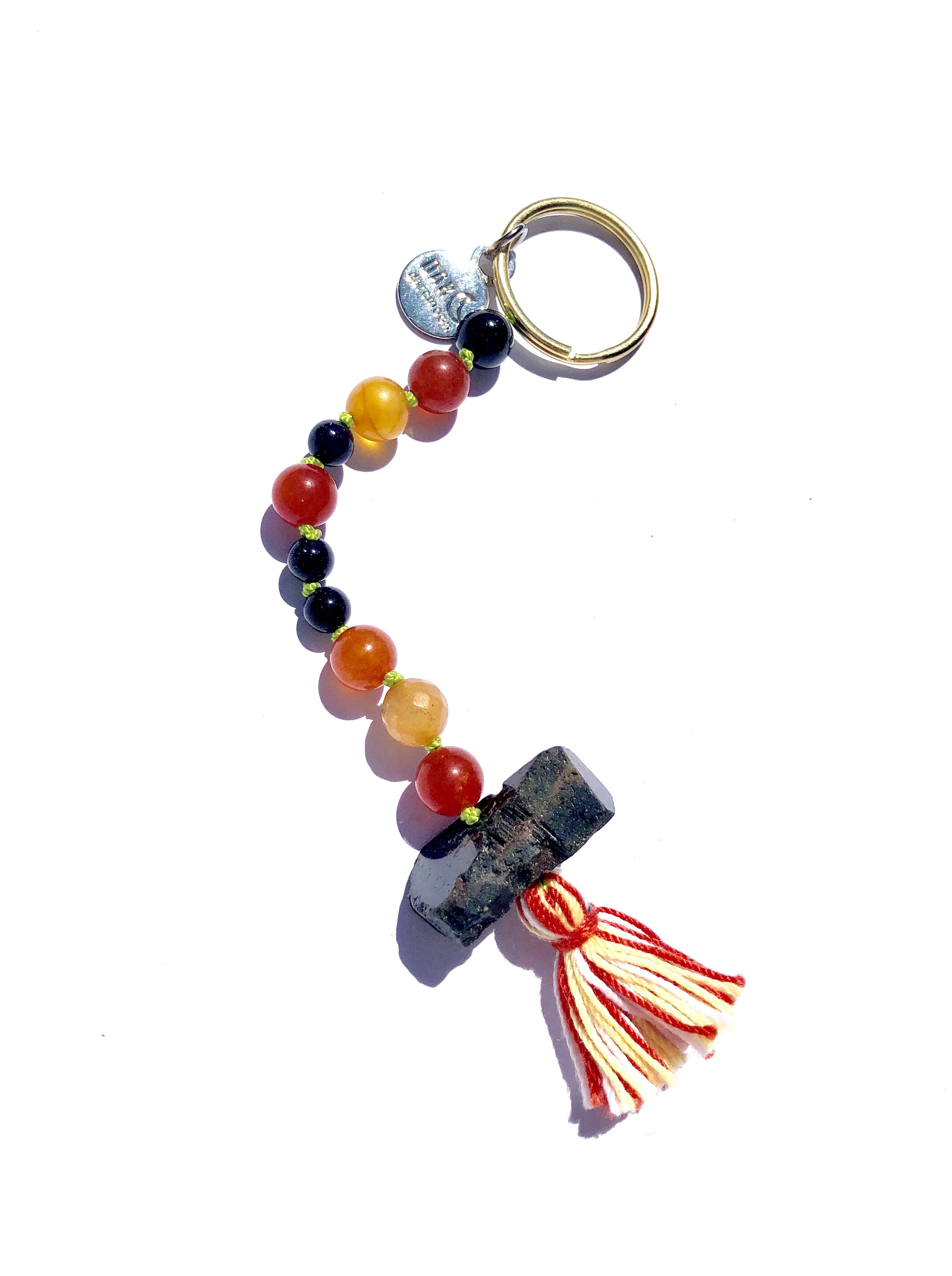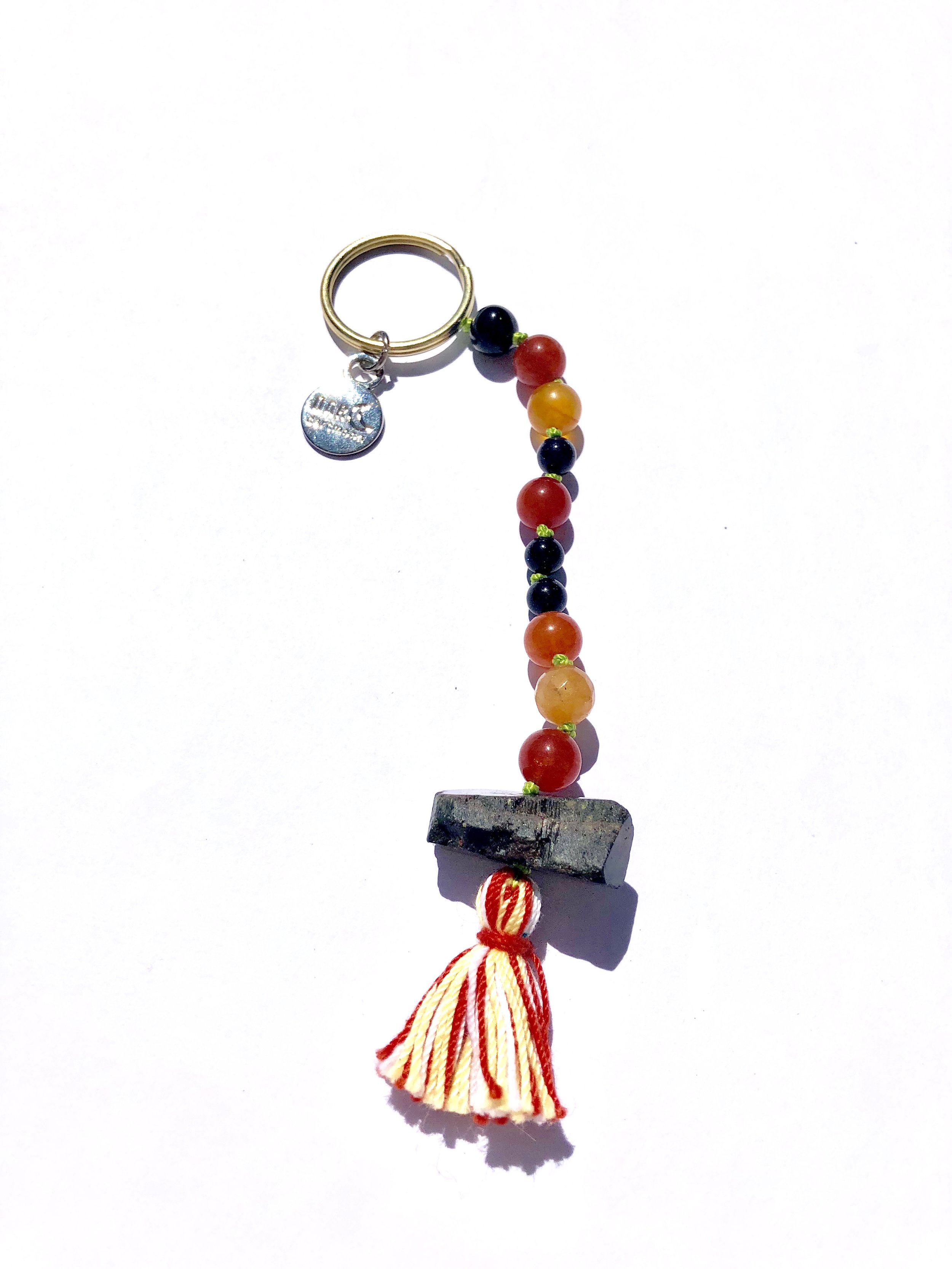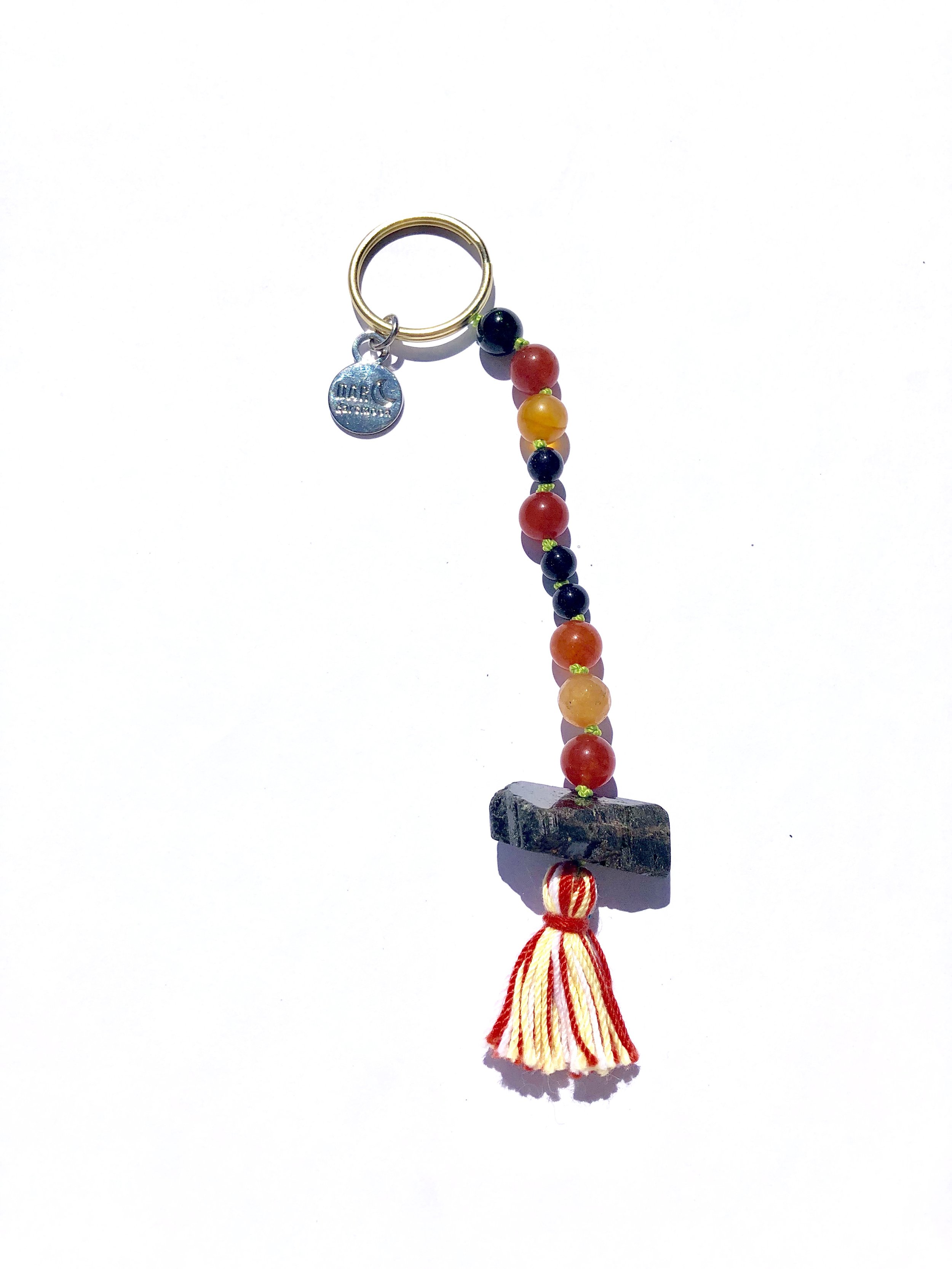 Fire Agate, Goldstone & Onyx Keychain Mala
Fire Agate carries a great mystery locked deep in its crystal . Agate helps you guide through your actions, it aids in decisiveness under unclear circumstances. It increases; passion, emotions and reconnects to one's deepest desires. It provides the courage to take risks to fulfill those promptings.
Goldstone correlates to the Sacral Chakra. It is said to be the stone of ambition. It builds energy, courage & a positive attitude. Increasing drive & confidence.
Onyx is a strengthening stone. It provides support in difficult or confusing circumstances and during times of enormous mental or physical stress. Onyx promotes vigor, steadfastness and stamina. It aids learning lessons, imparting self-confidence and allow you to be at ease in your surroundings.