Amazonite, Matte Rhodonite, Rose Quartz & Marijuana Leaf Choker Mala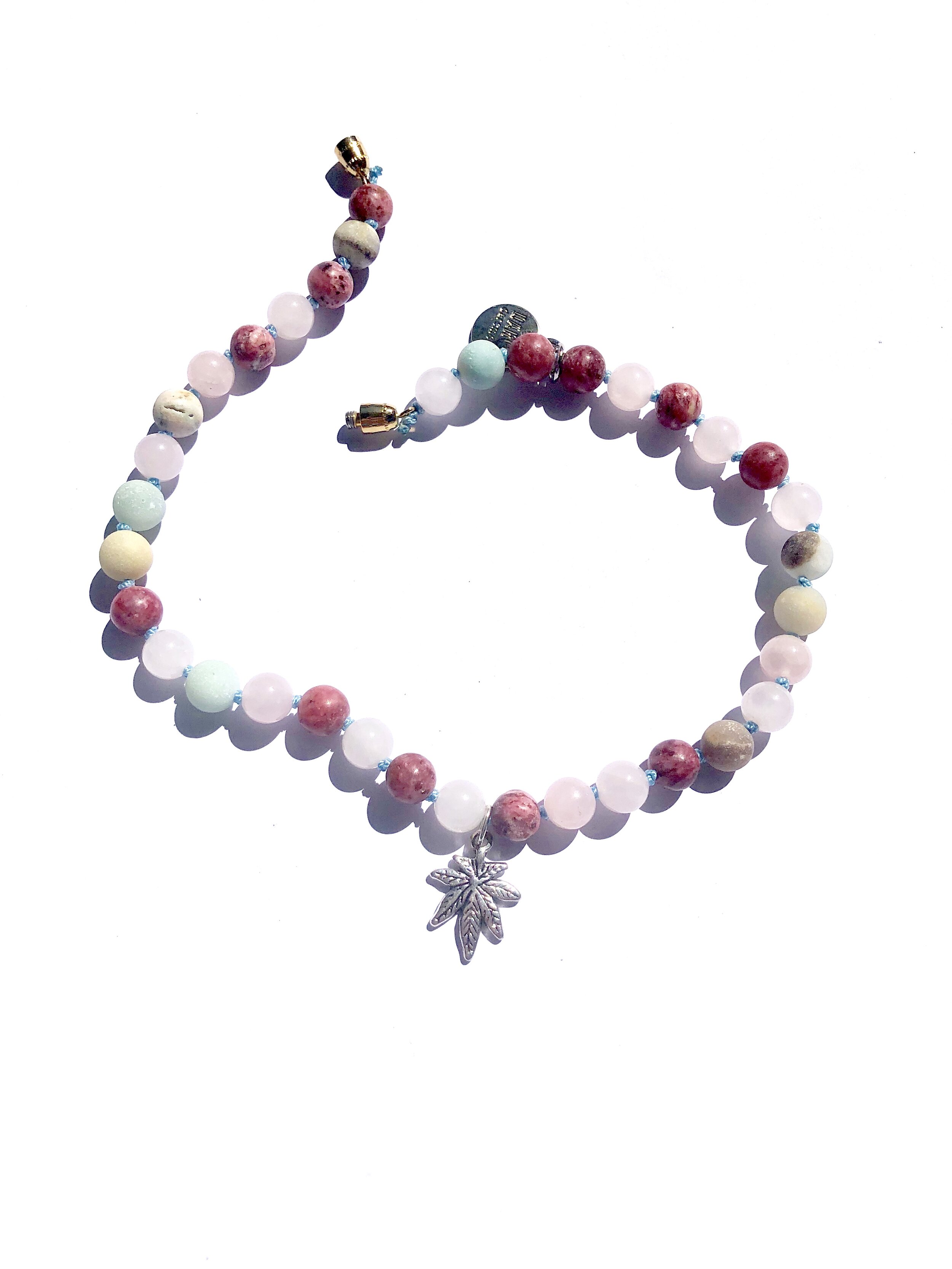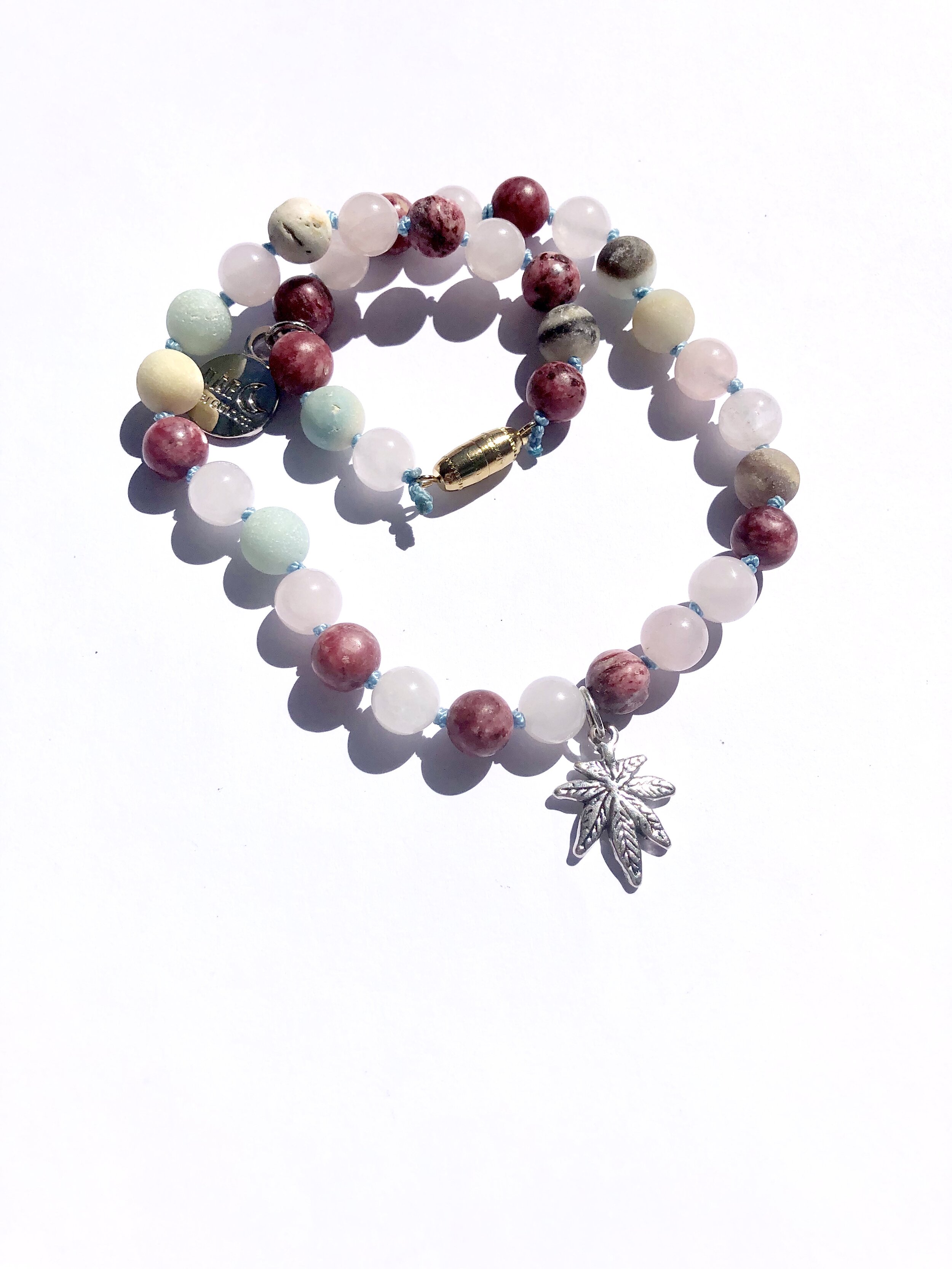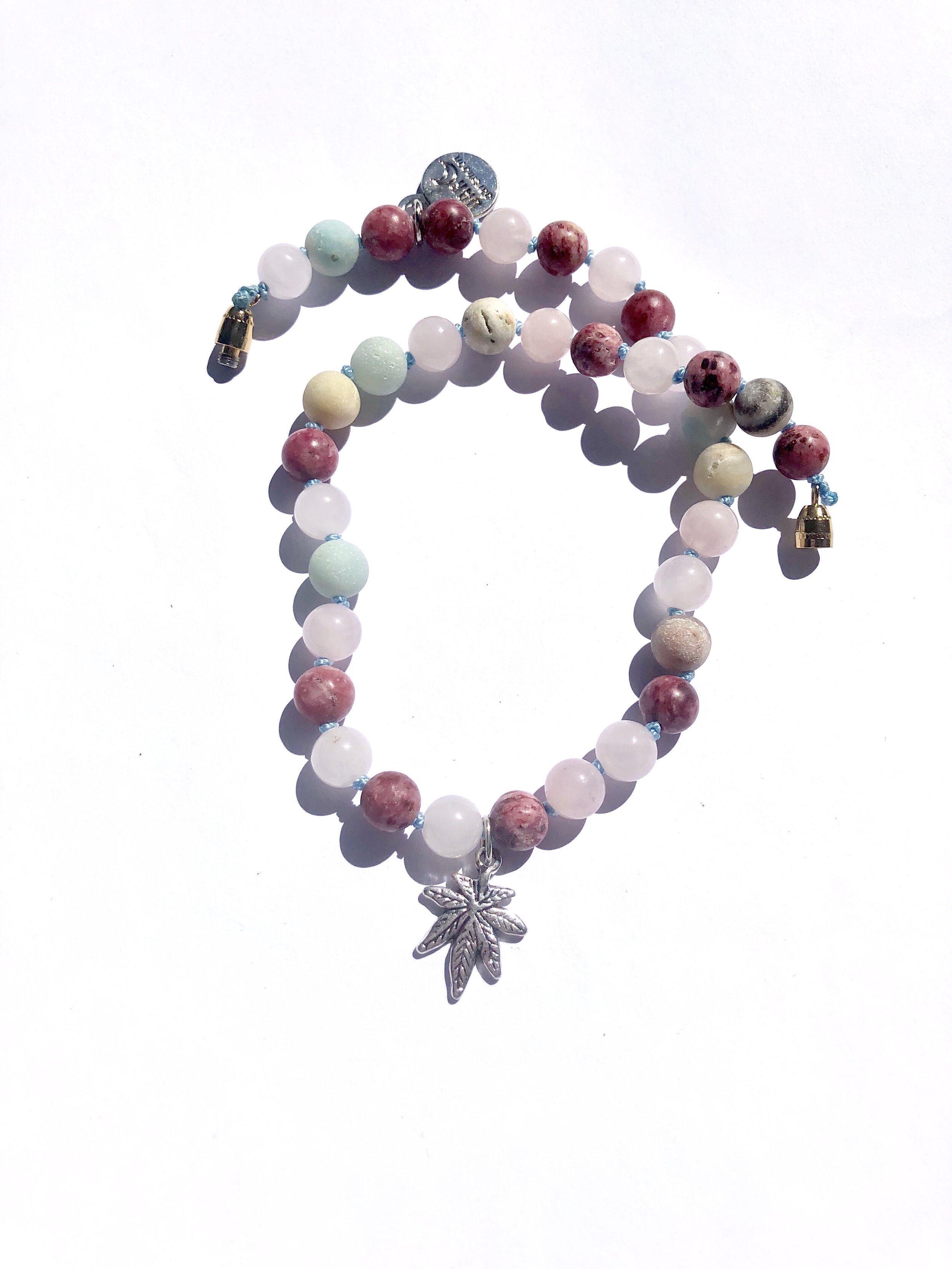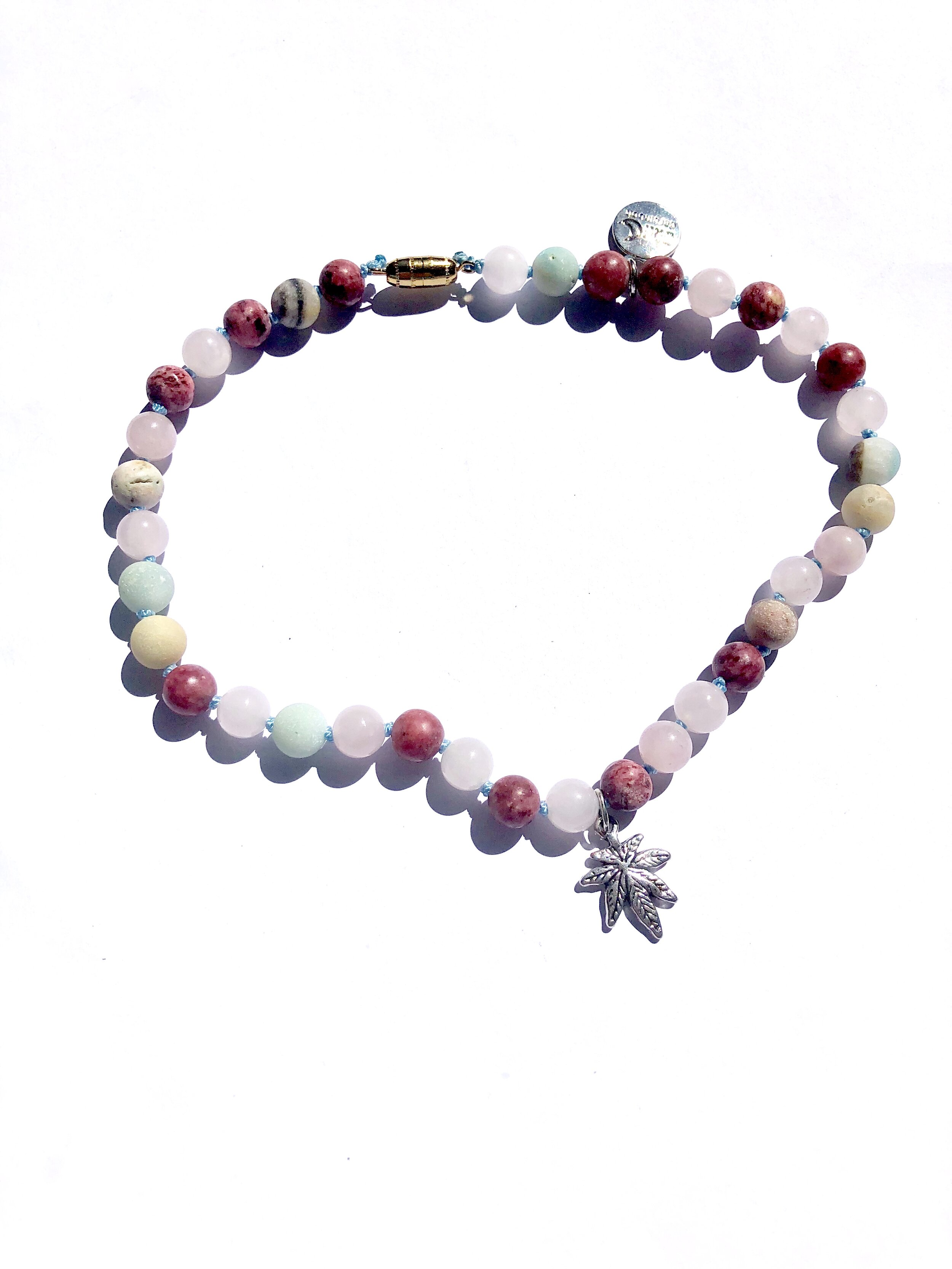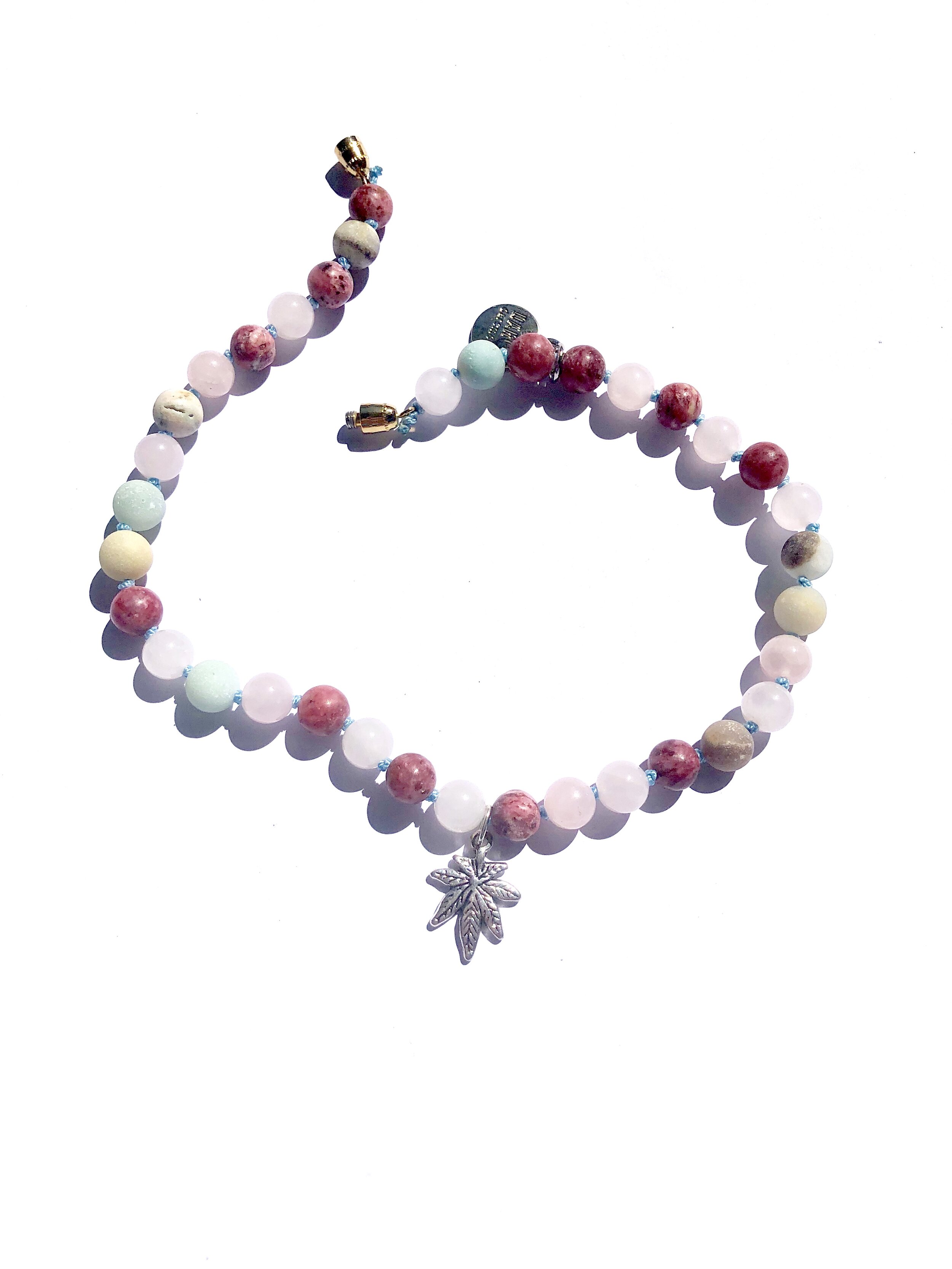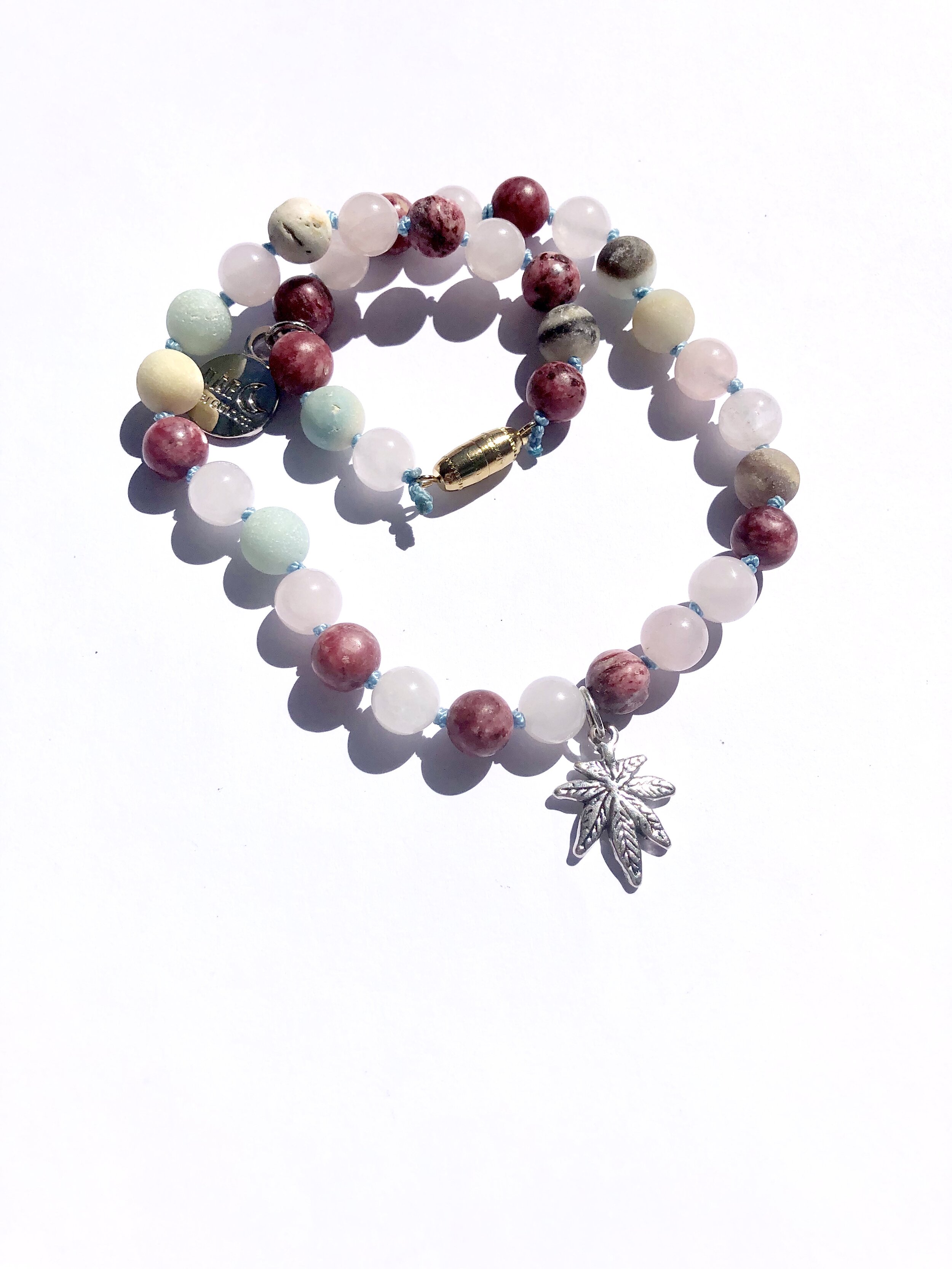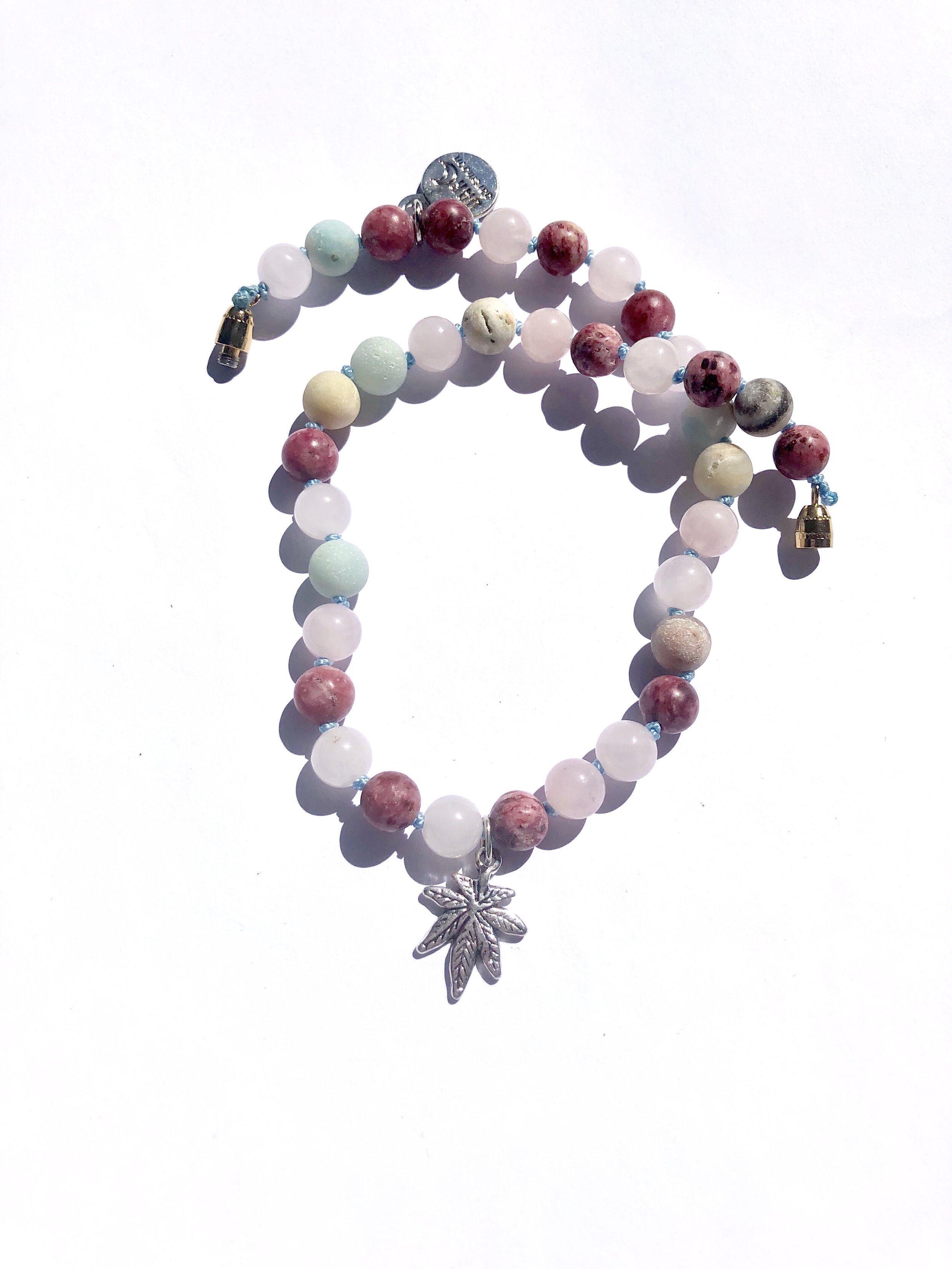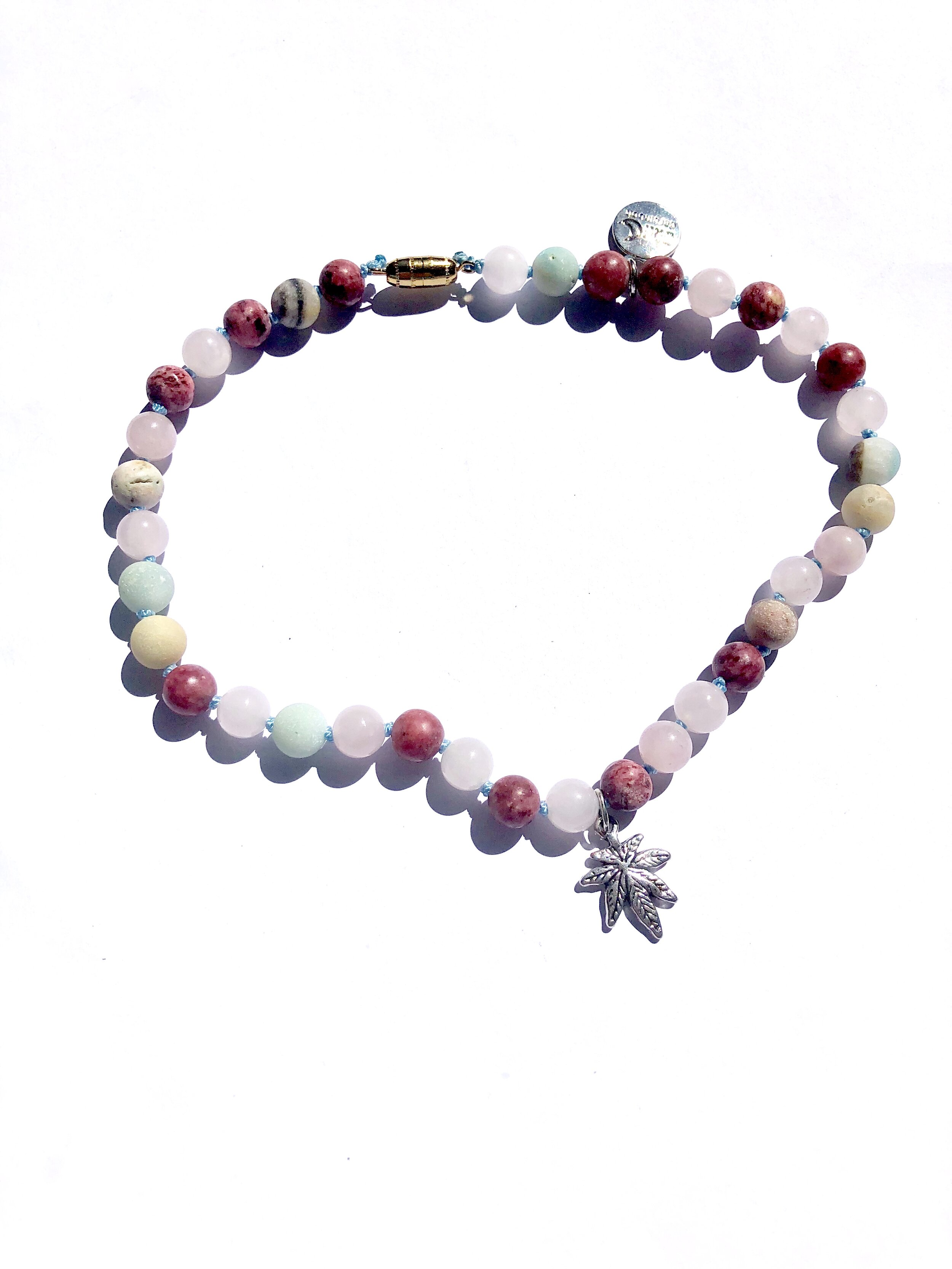 Amazonite, Matte Rhodonite, Rose Quartz & Marijuana Leaf Choker Mala
Amazonite has a powerful filtering action. It absorbs microwaves, cell phone emanations & protects against electromagnetic pollution. It is an extremely soothing stone & filters information. It calms the brain & nervous system; aligning the physical body. Amazonite balances the masculine & feminine energies & many aspects of the personality. It opens the Heart Chakra & enhances loving communication.
Rhodonite correlates to the Heart Chakra. It helps bring harmony & balance; both to ourselves & our relationships with others. It enhances our universal & self-love. This stone not only stimulates, but also clears & activates the Heart Chakra. It provides a good grounding energy & balances Yin-Yang energies.
Rose Quartz is the stone of unconditional love & infinite peace. It purifies & opens the Heart Chakra. Bringing inner healing & attracting love. It restores trust & harmony, drawing off negative energy. Replacing that energy with loving vibes. Rose Quartz is used to raise self-esteem & self-worth.