Cherry Quartz, Lava Rock, Onyx & Yin Yang Mala Choker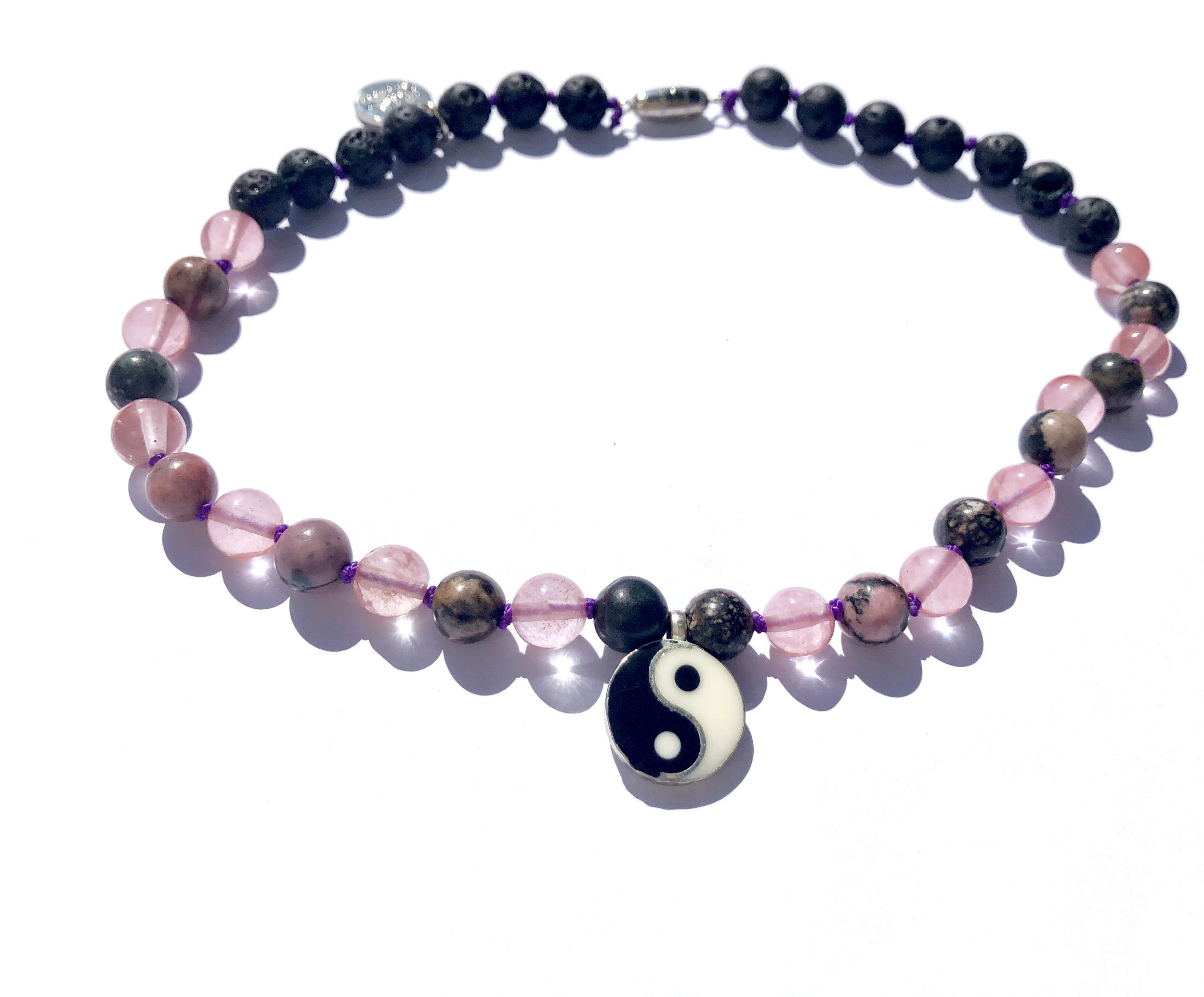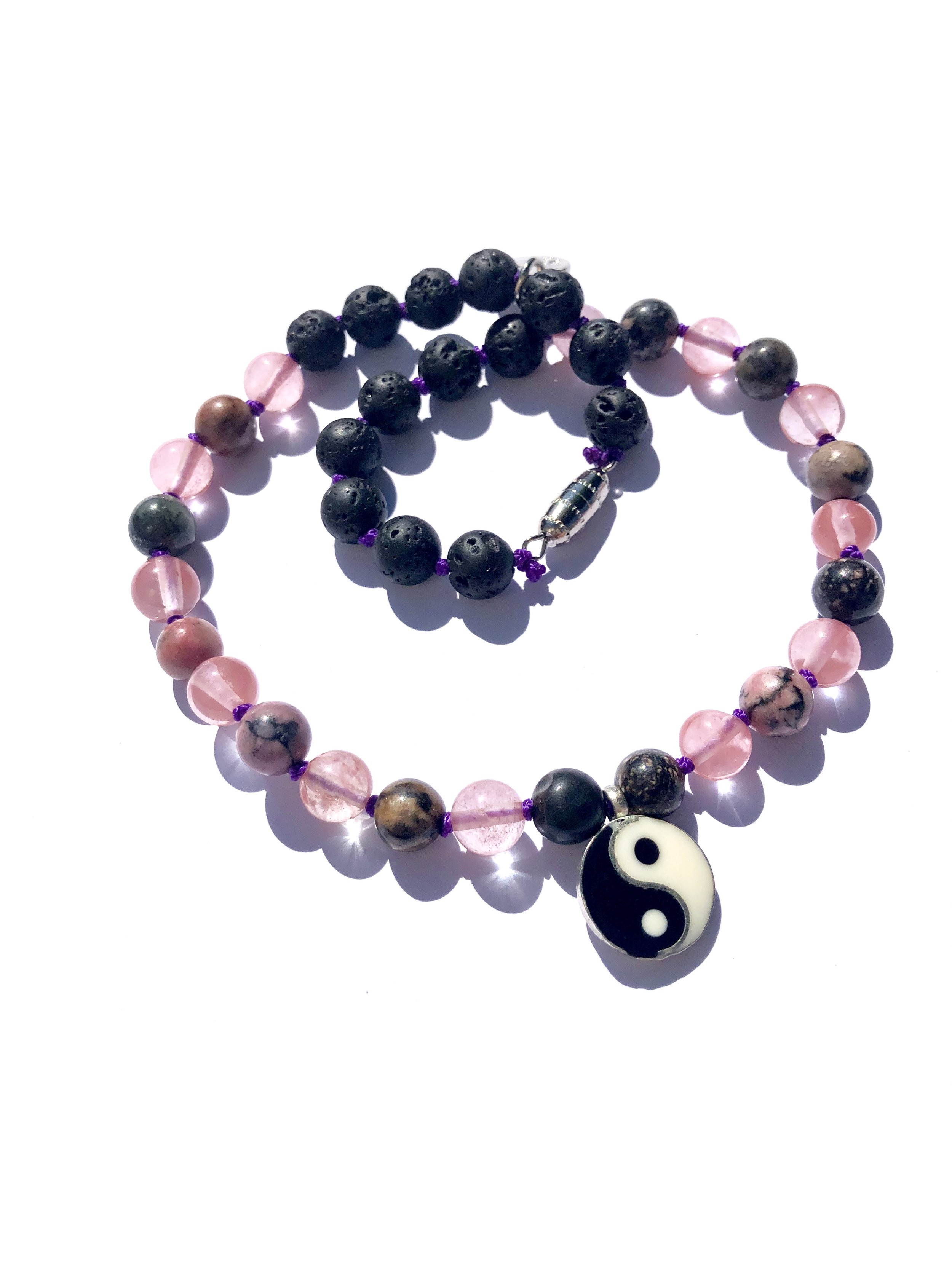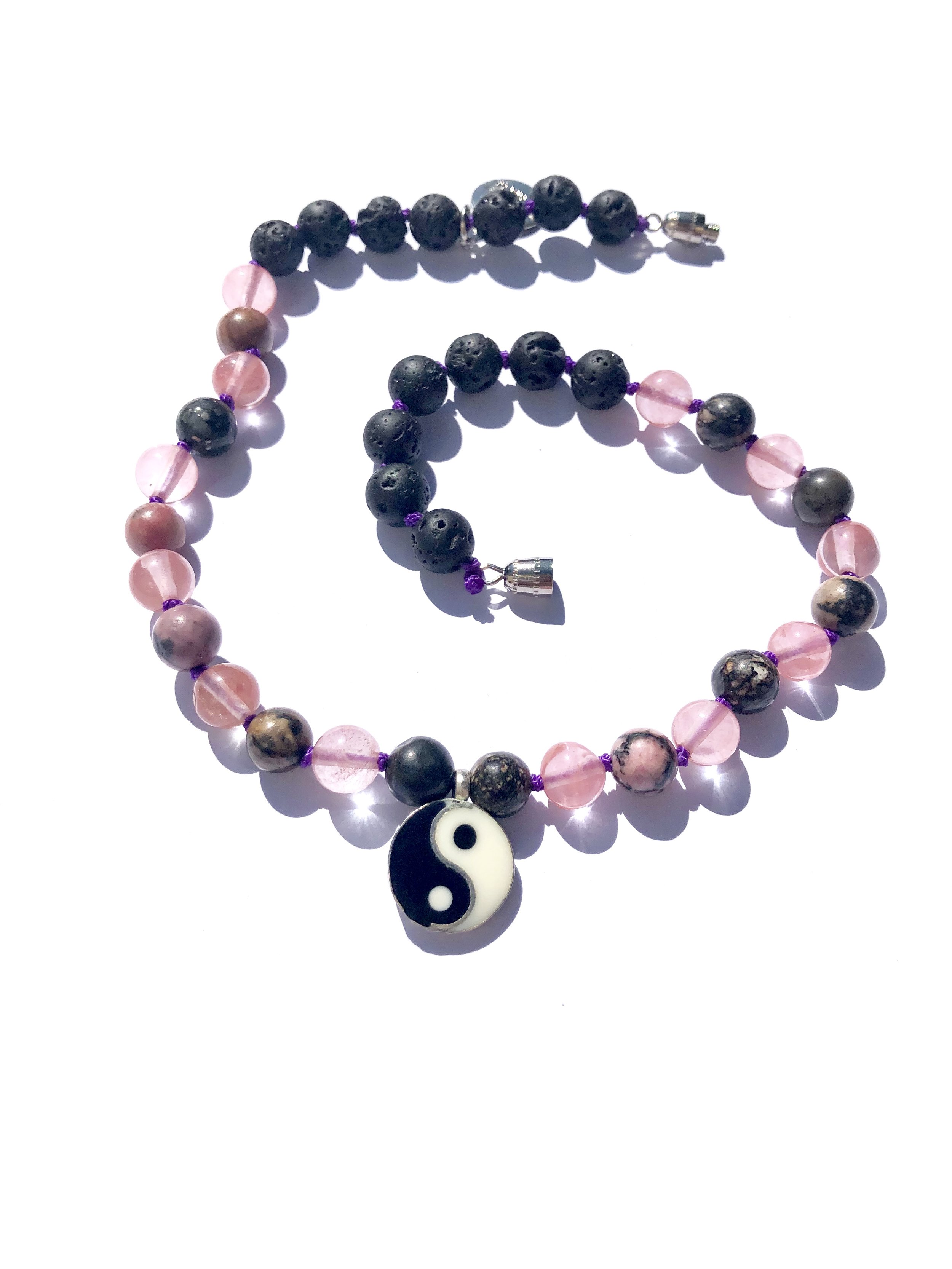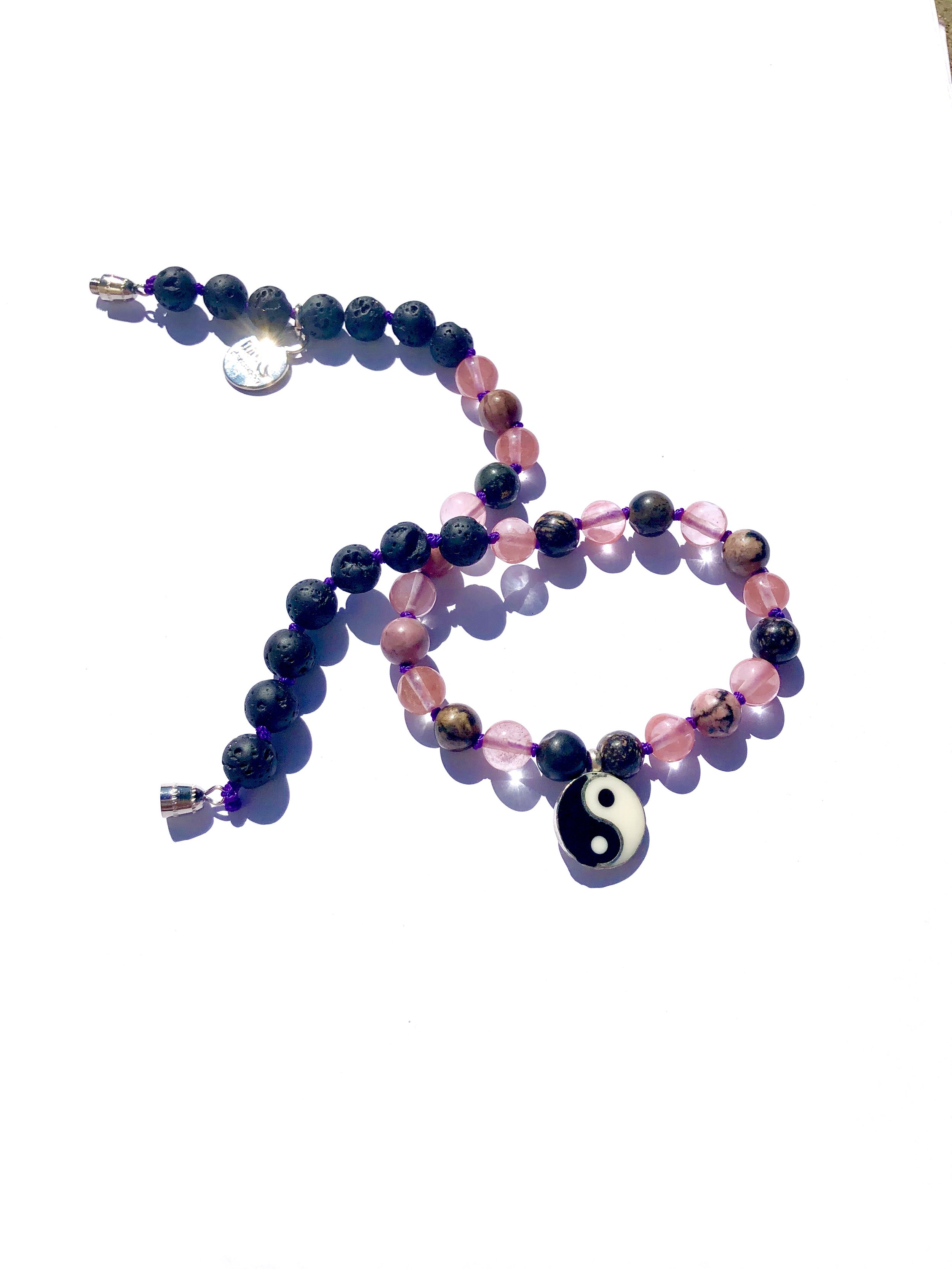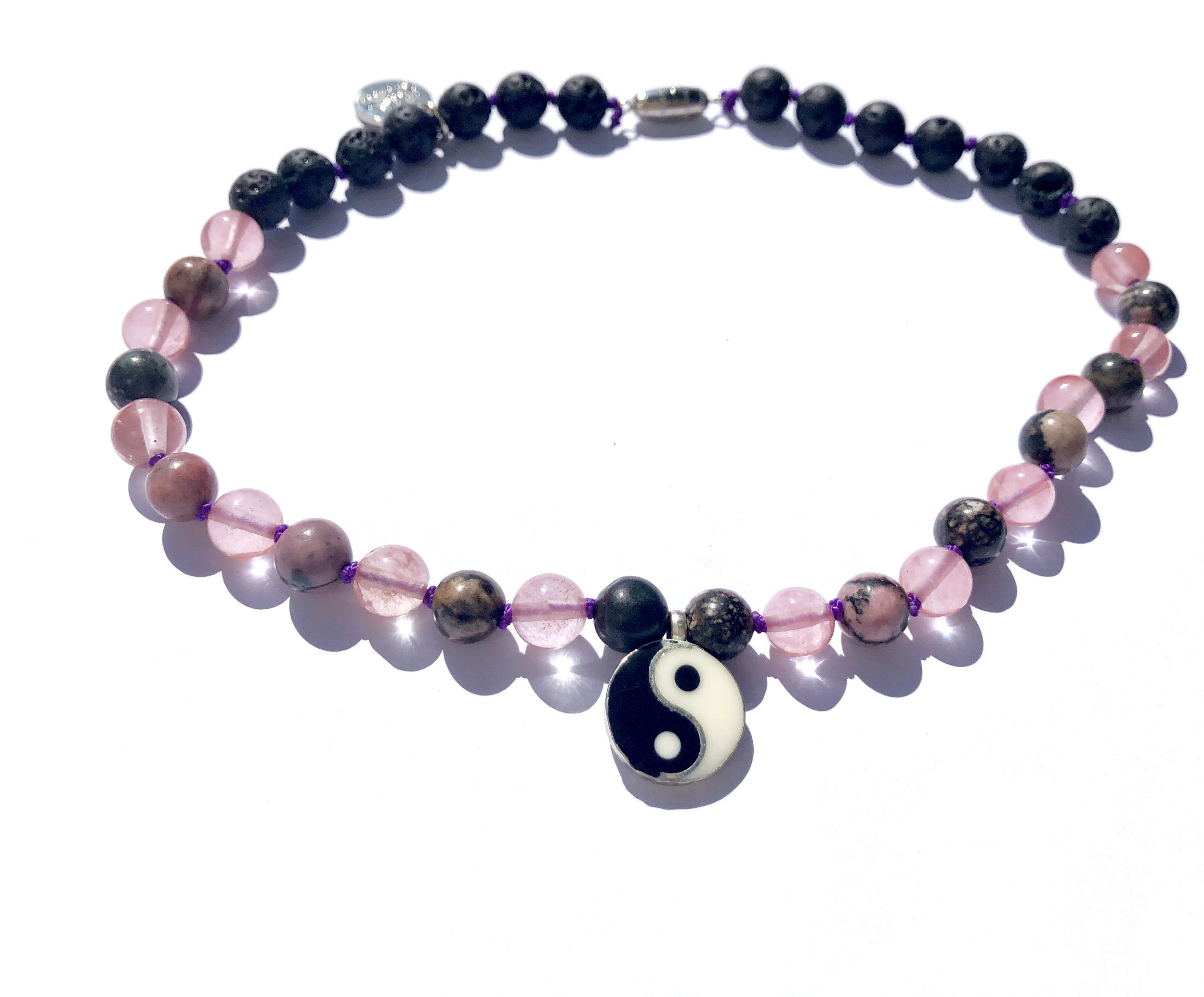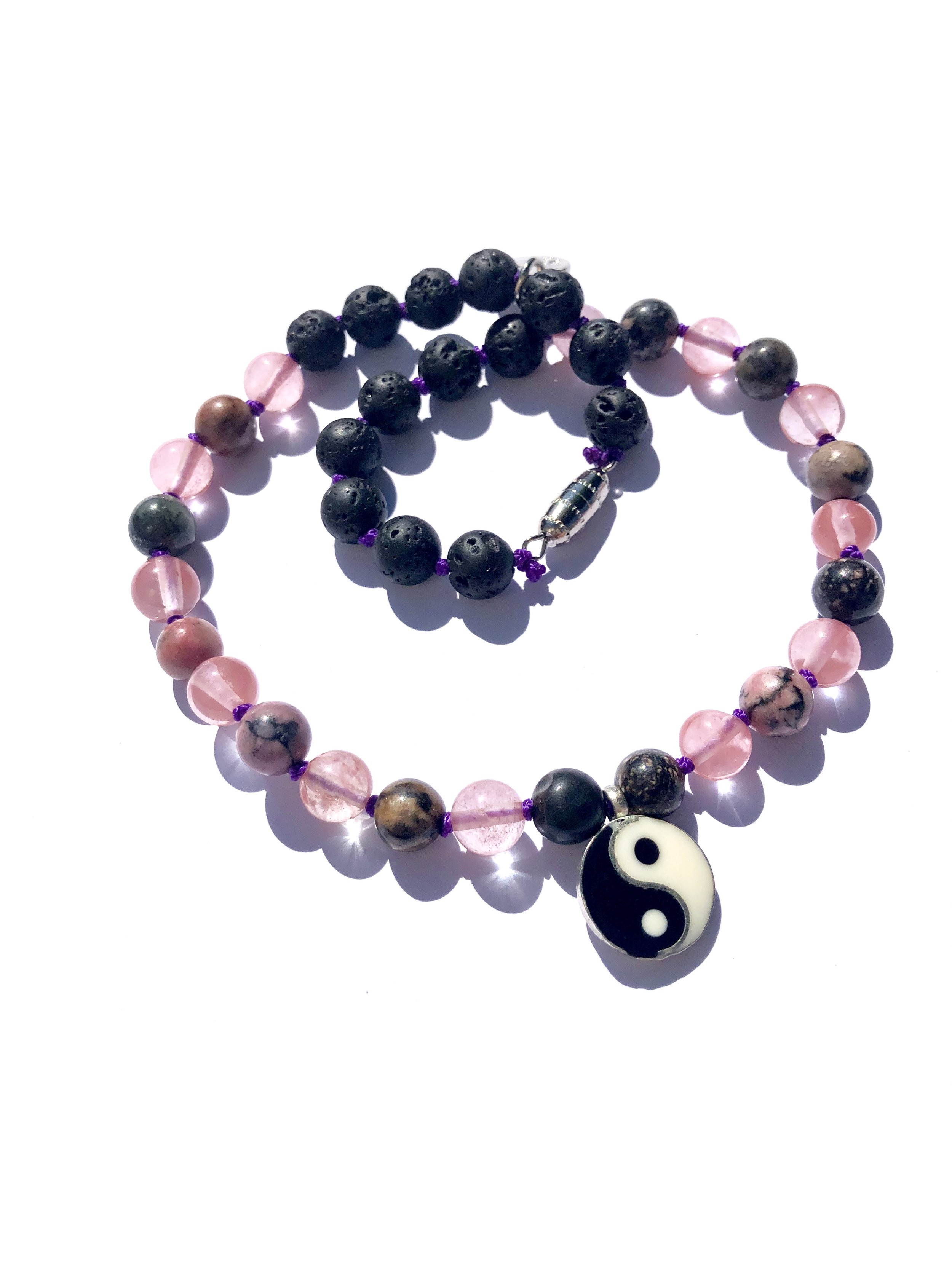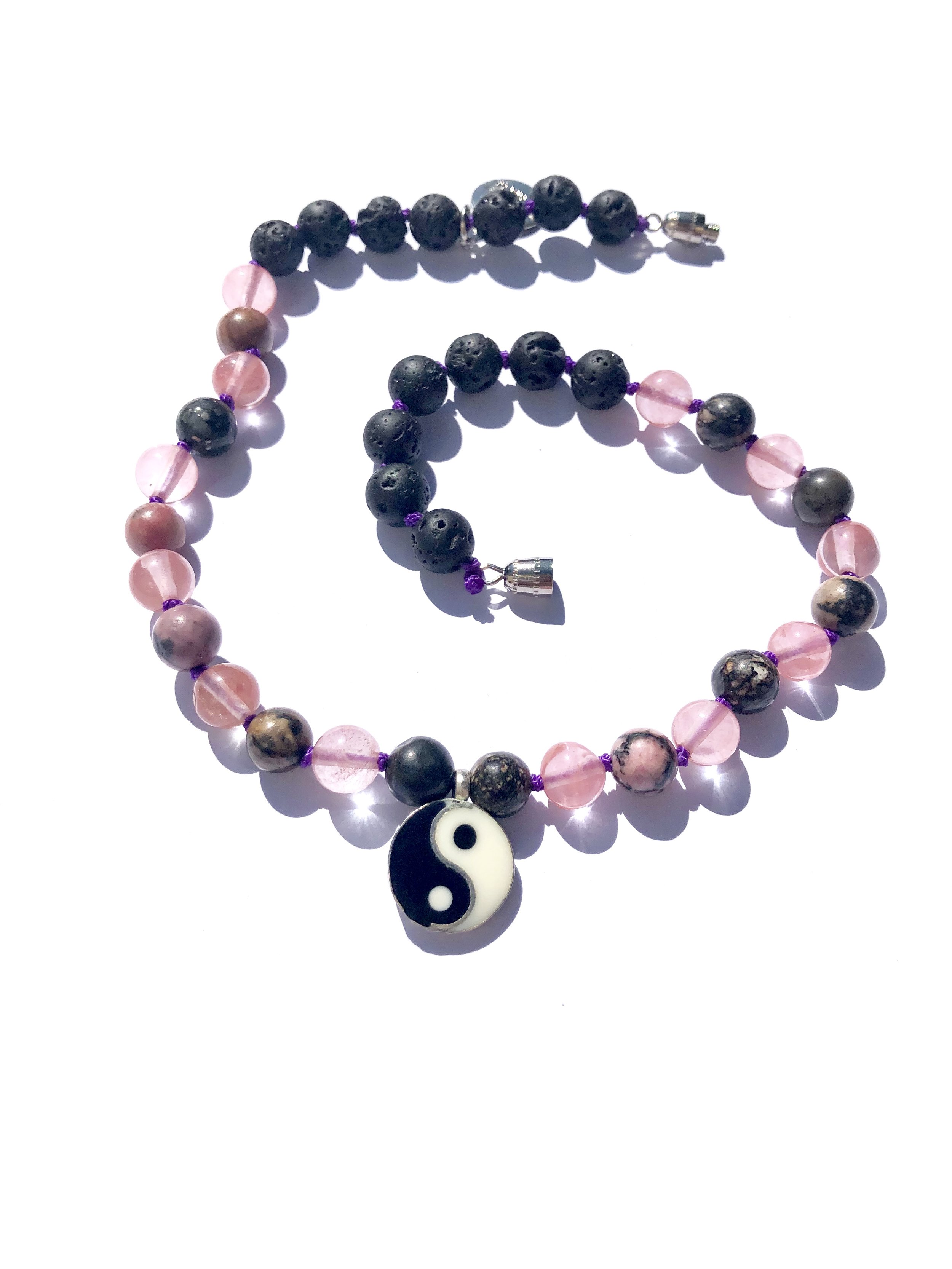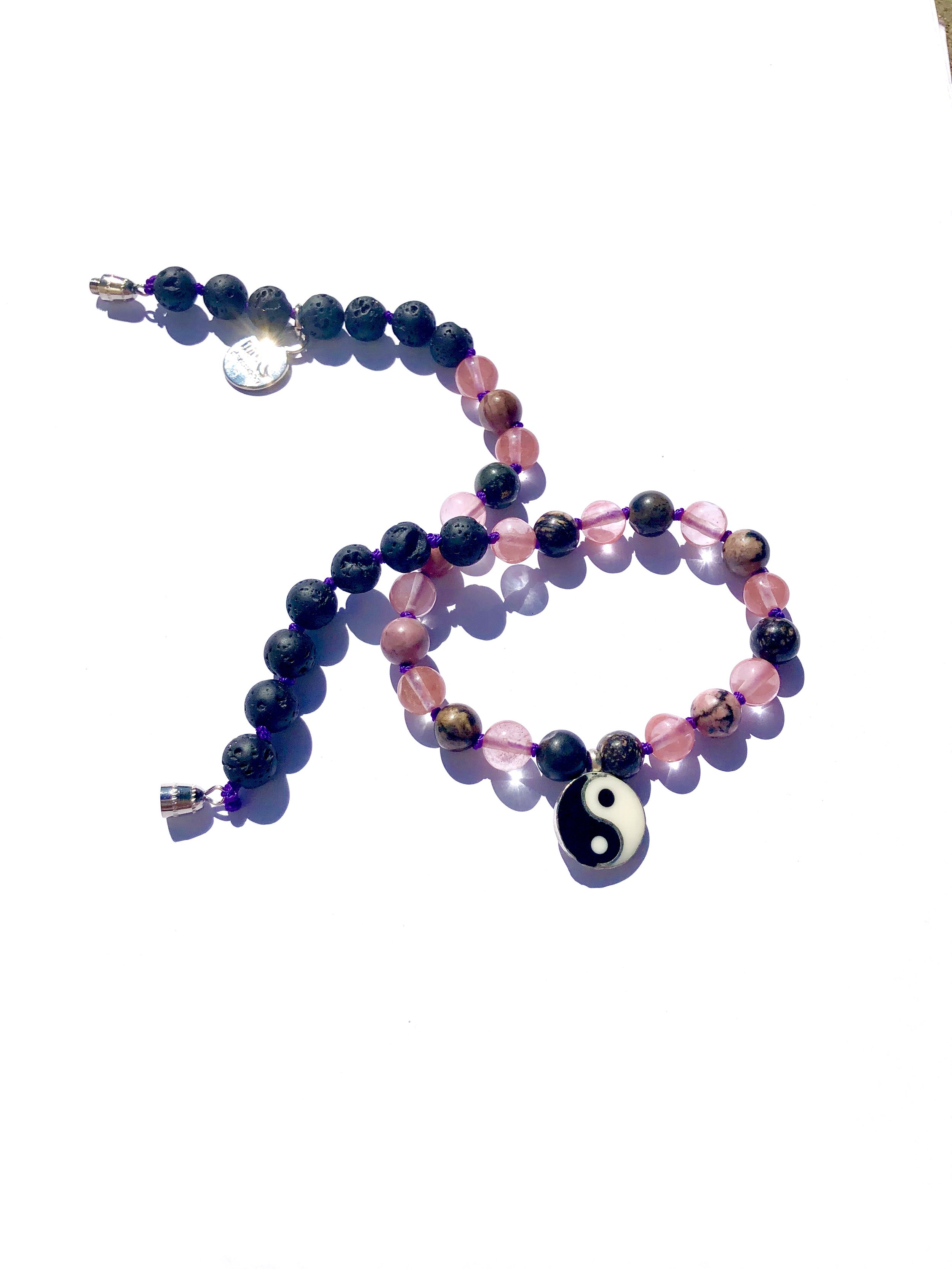 Cherry Quartz, Lava Rock, Onyx & Yin Yang Mala Choker
Cherry Quartz enhances energy by; absorbing, storing, amplifying, balancing, focusing and transmitting it. It channels universal energy. Cherry Quartz also enhances your thoughts, being as they are a form of energy. Since it directs and amplifies energy, it is extremely beneficial for manifesting, healing, meditation, channeling and protection. It is also beneficial for storing and retrieving information of all types, information is a form of energy patterns.
Lava Rock comes directly to us from the center of the Earth. It is highly effective in grounding & connecting us to our ancestral roots. It is the most primordial stone you can wear or use for mediation. Lava has a way of calming the mind & emotions, it is a potent healer. Lava is effective in stabilizing the Root Chakra, which helps us to make decisions & trust those decisions.
Onyx is a strengthening stone. It provides support in difficult or confusing circumstances and during times of enormous mental or physical stress. Onyx promotes vigor, steadfastness and stamina. It aids learning lessons, imparting self-confidence and allow you to be at ease in your surroundings.