Cherry Quartz, Rose Quartz, Opalite, Tiger's Eye, Agate & Marijuana Leaves Mala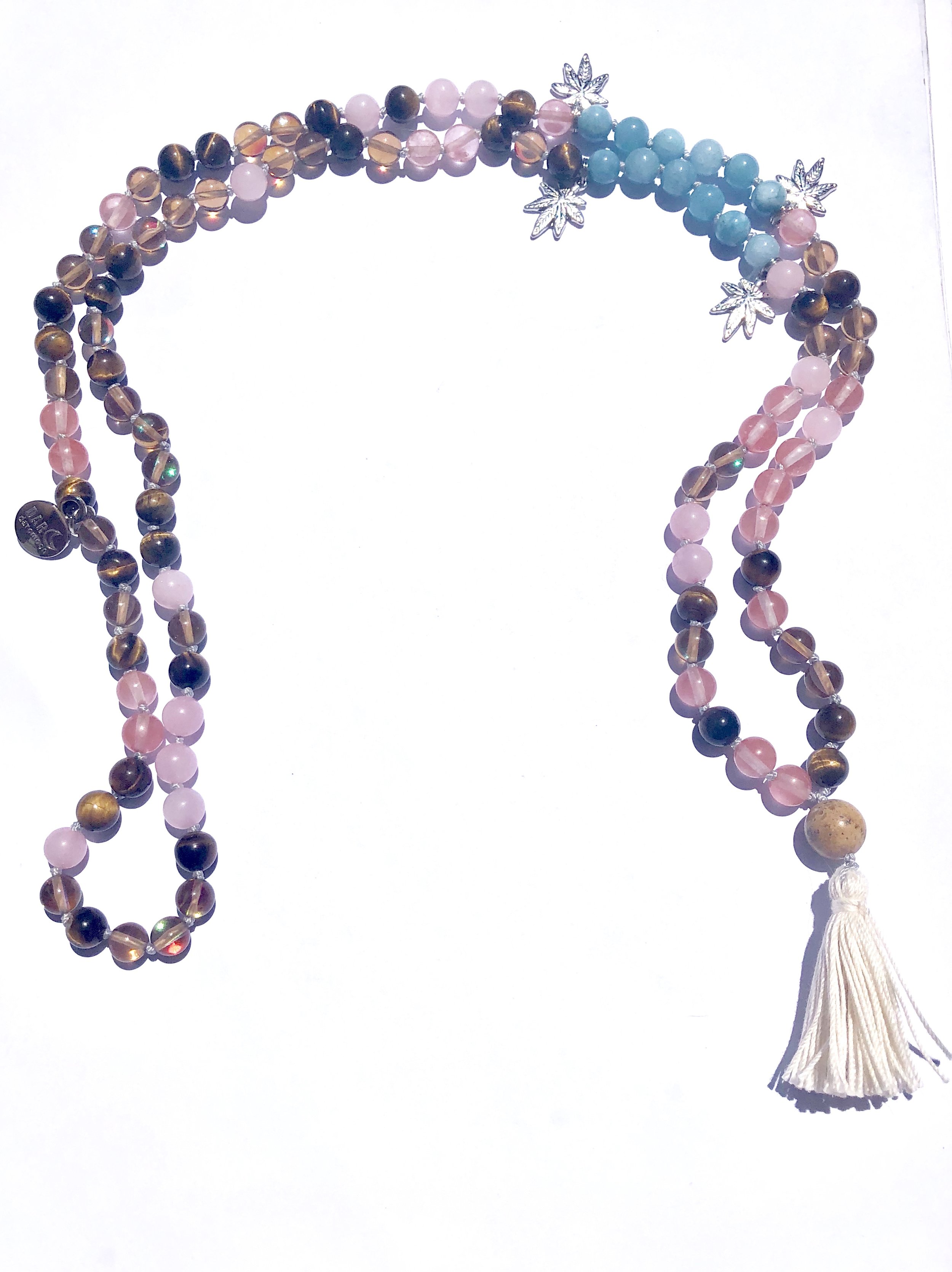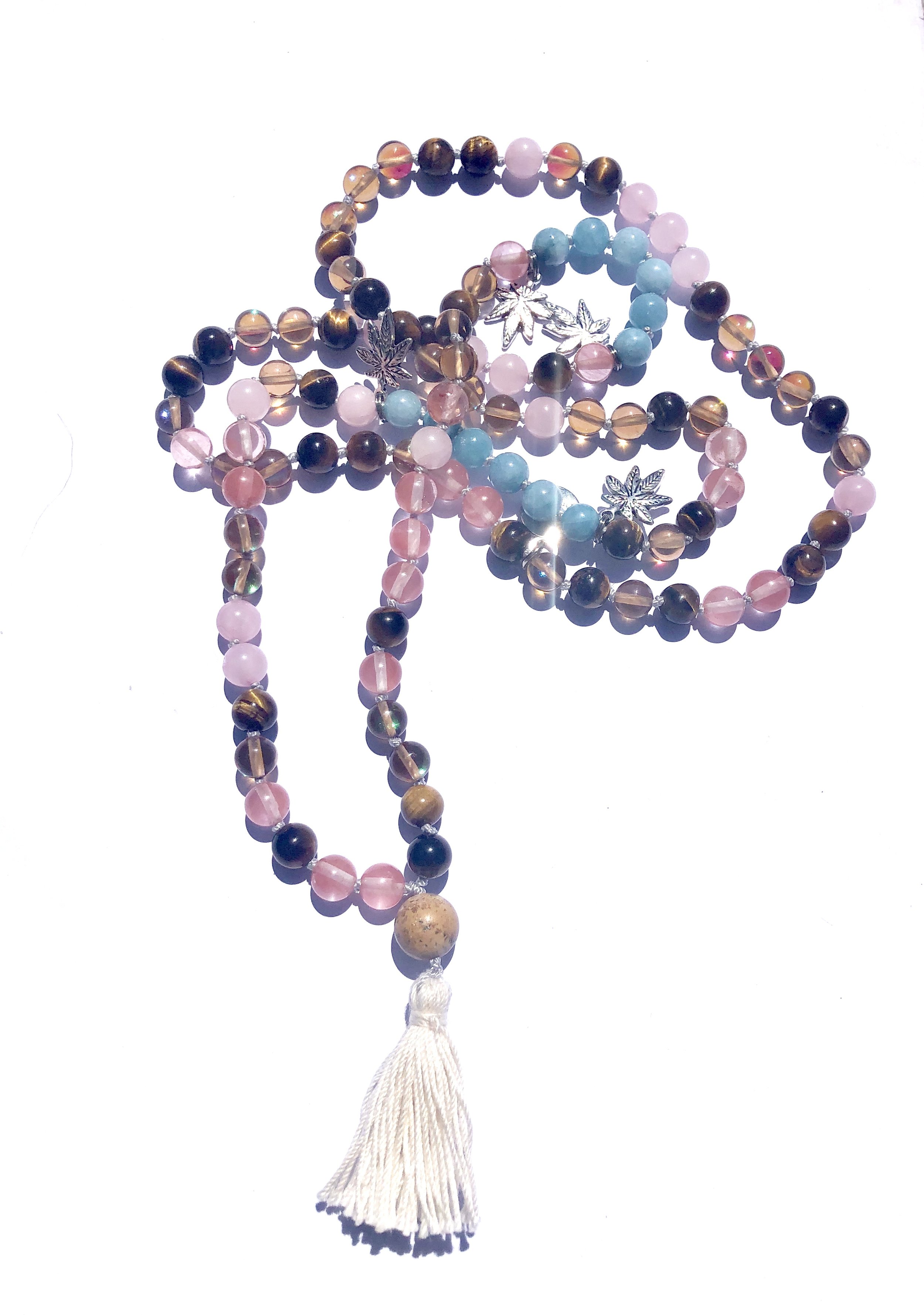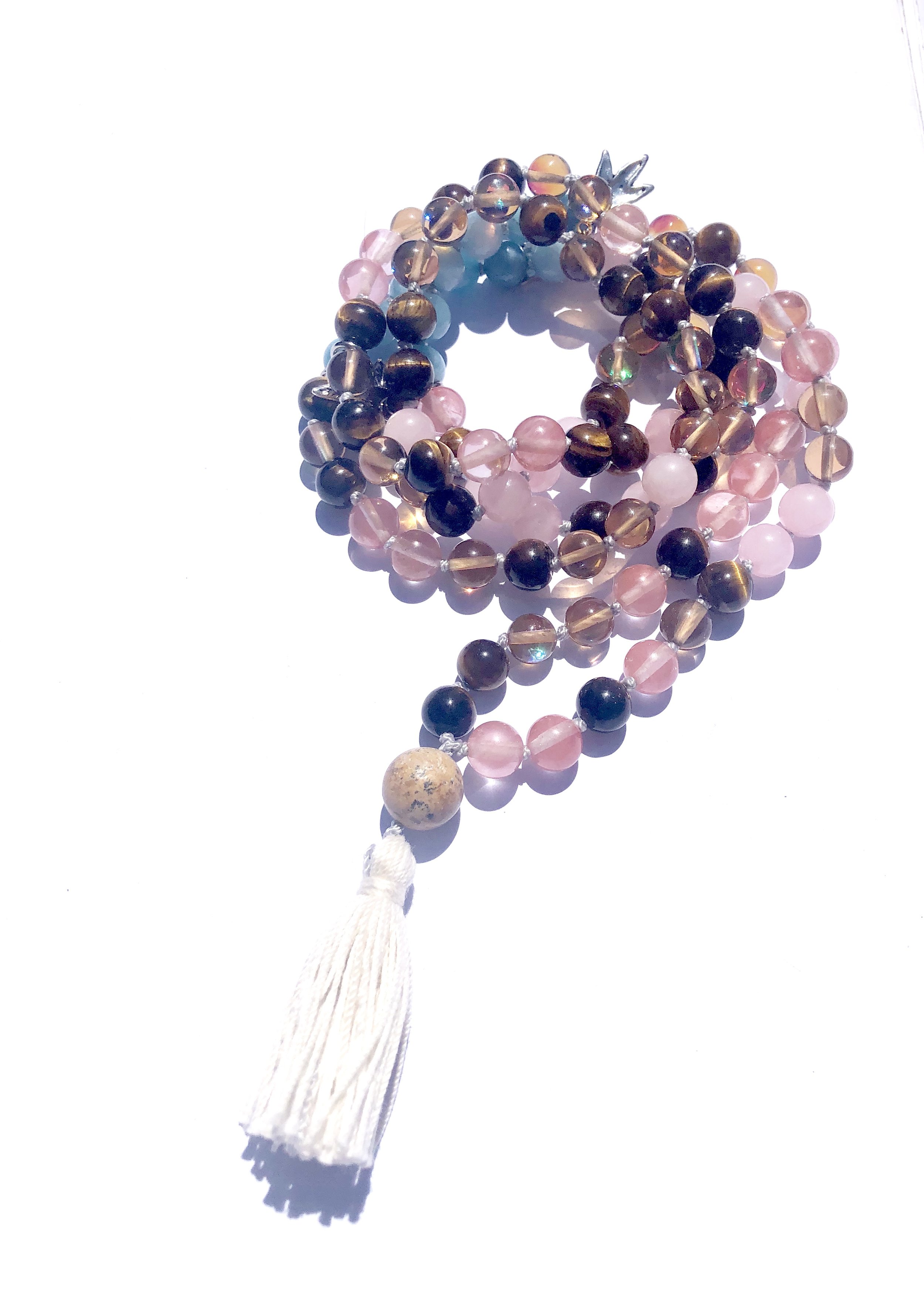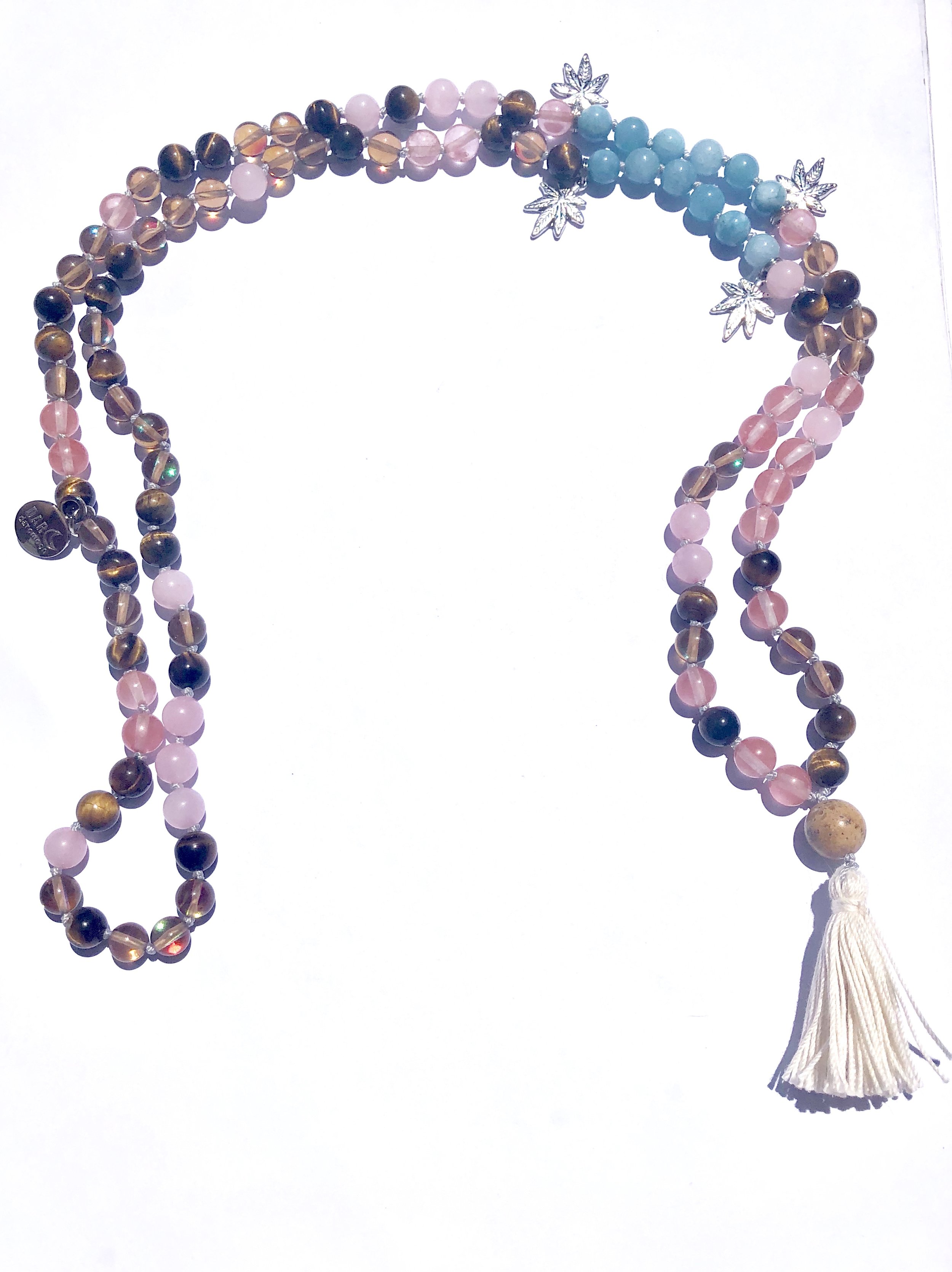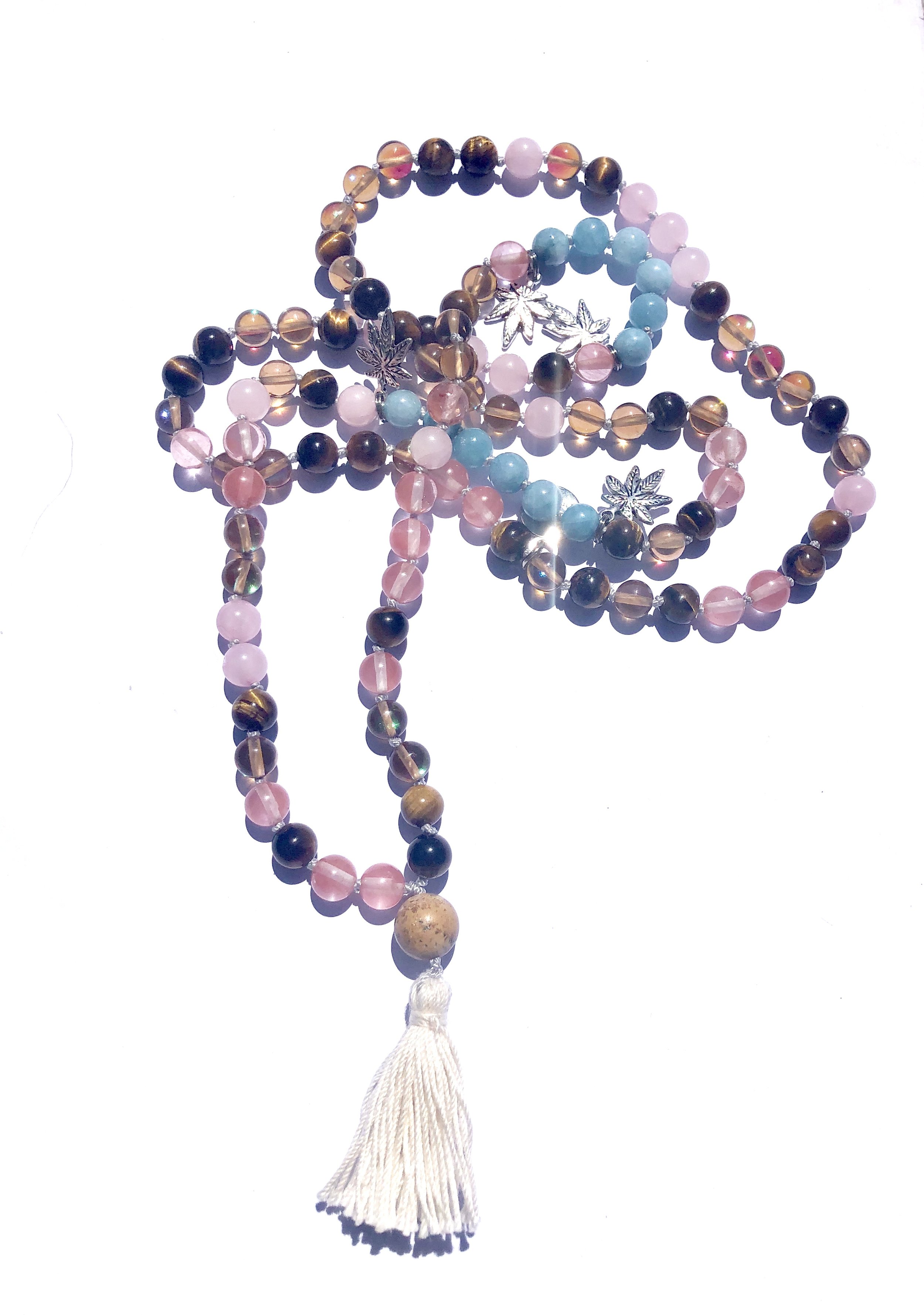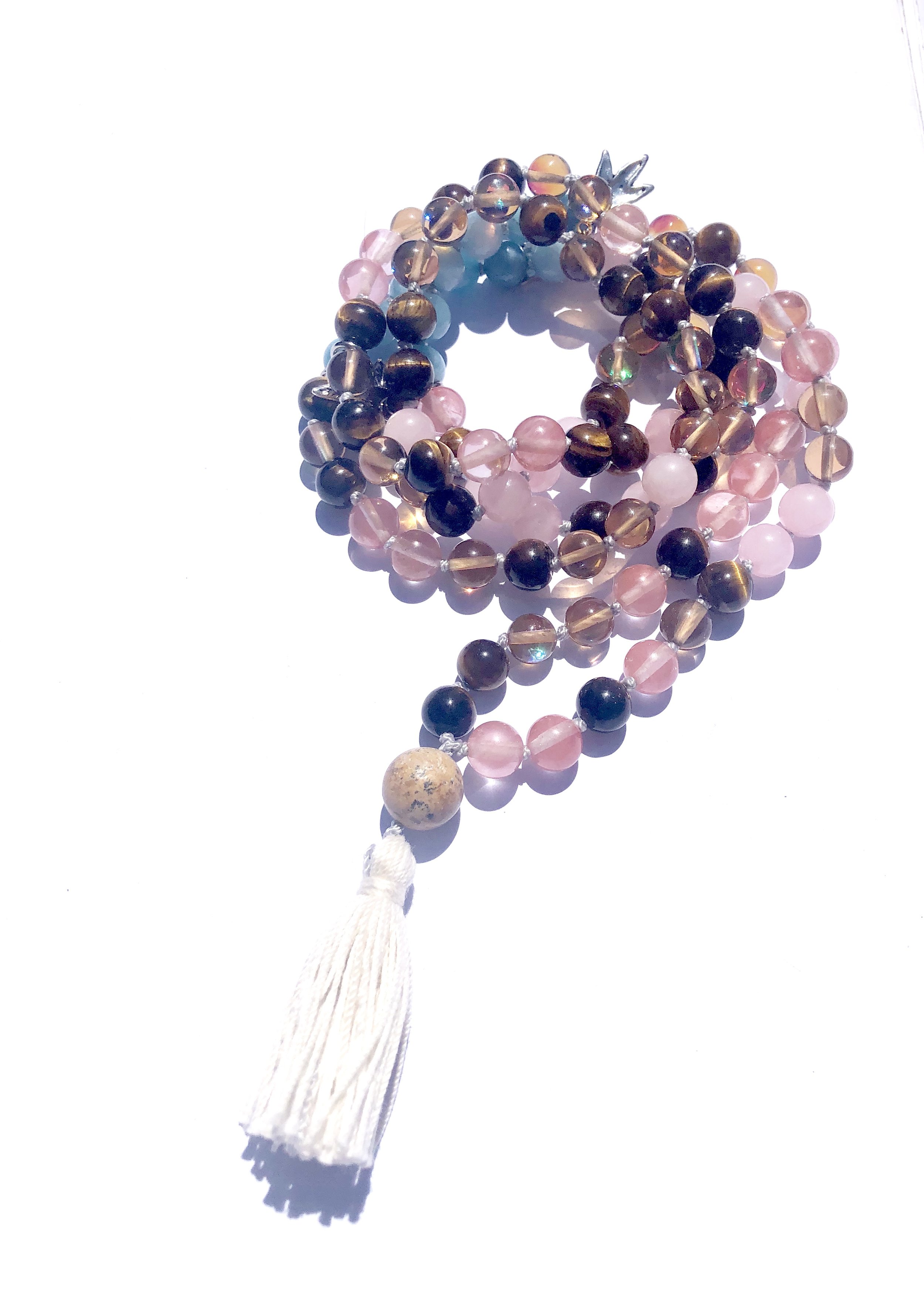 Cherry Quartz, Rose Quartz, Opalite, Tiger's Eye, Agate & Marijuana Leaves Mala
Cherry Quartz enhances energy by; absorbing, storing, amplifying, balancing, focusing and transmitting it. It channels universal energy. Cherry Quartz also enhances your thoughts, being as they are a form of energy. Since it directs and amplifies energy, it is extremely beneficial for manifesting, healing, meditation, channeling and protection. It is also beneficial for storing and retrieving information of all types, information is a form of energy patterns.
Rose Quartz is the stone of unconditional love & infinite peace. It purifies & opens the Heart Chakra. Bringing inner healing & attracting love. It restores trust & harmony, drawing off negative energy. Replacing that energy with loving vibes. Rose Quartz is used to raise self-esteem & self-worth.
Opalite is a delicate stone with a fine vibration. It enhances cosmic consciousness, induces psychic & mystical visions. Stimulating originality & dynamic creativity, it aids in accessing & expressing one's true self. Opal is absorbent & reflective. Moon energy for receiving. It strengthens the will to live.
Tiger's Eye is a stone of protection. It has the power to focus the mind, promote mental clarity & assist in resolving problems objectively & unclouded by emotions. Tiger's Eye is particularly useful for healing psychosomatic illnesses & dispelling fear & anxiety. Also, useful for recognizing one's own needs in relation to the needs of others.
Agate is a grounding stone. It brings emotional, physical & intellectual centering & stabilizing energy. Agate has the power to harmonize yin & yang; the positive & negative forces that hold the universe in place. It is a soothing & calming stone that brings great strength and self-analysis. It stabilizes the aura, activating the Root Chakra.