Aventurine, Amazonite, Opalite, Jasper, Afghani Jade & Rose Metal Bead Mala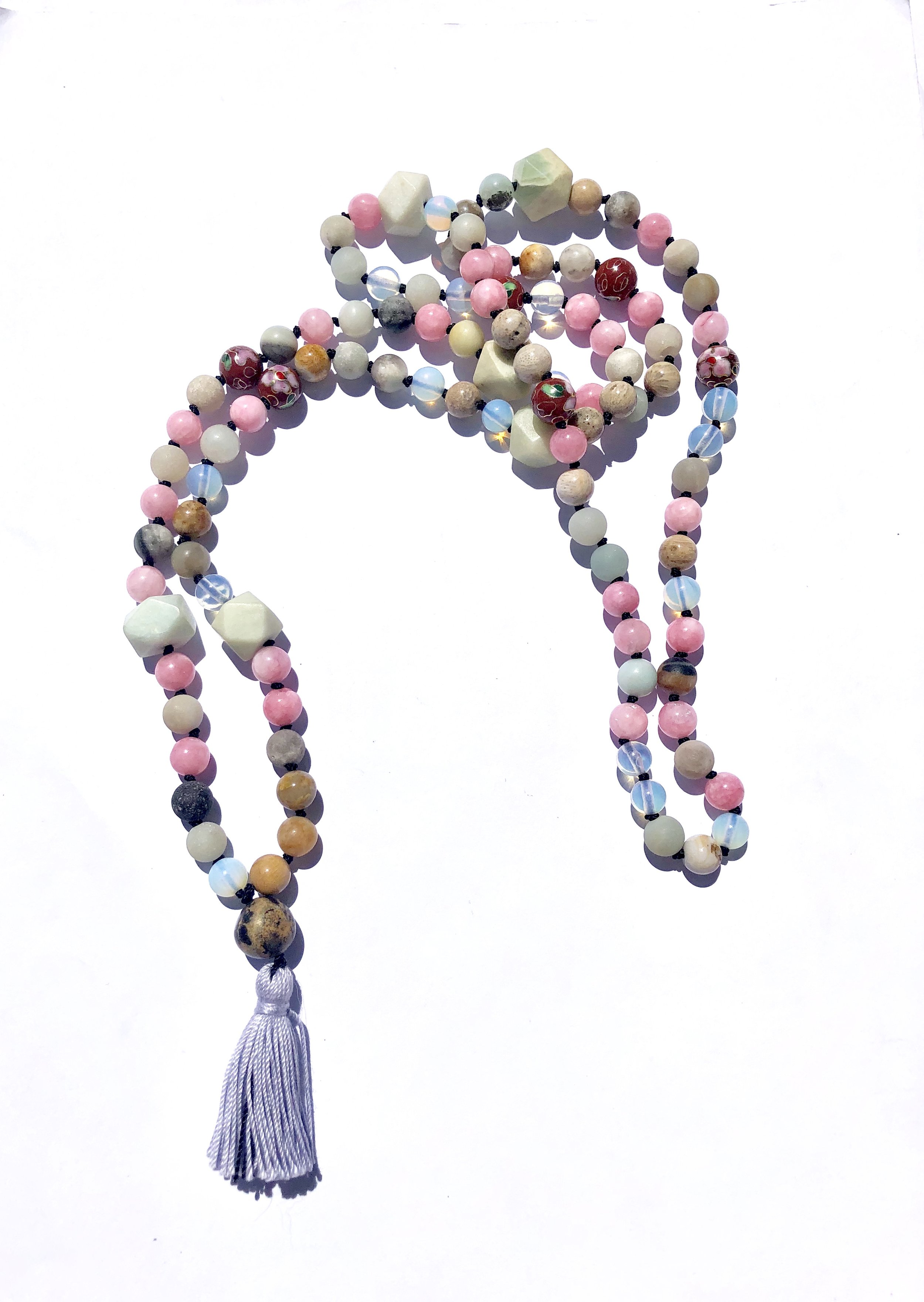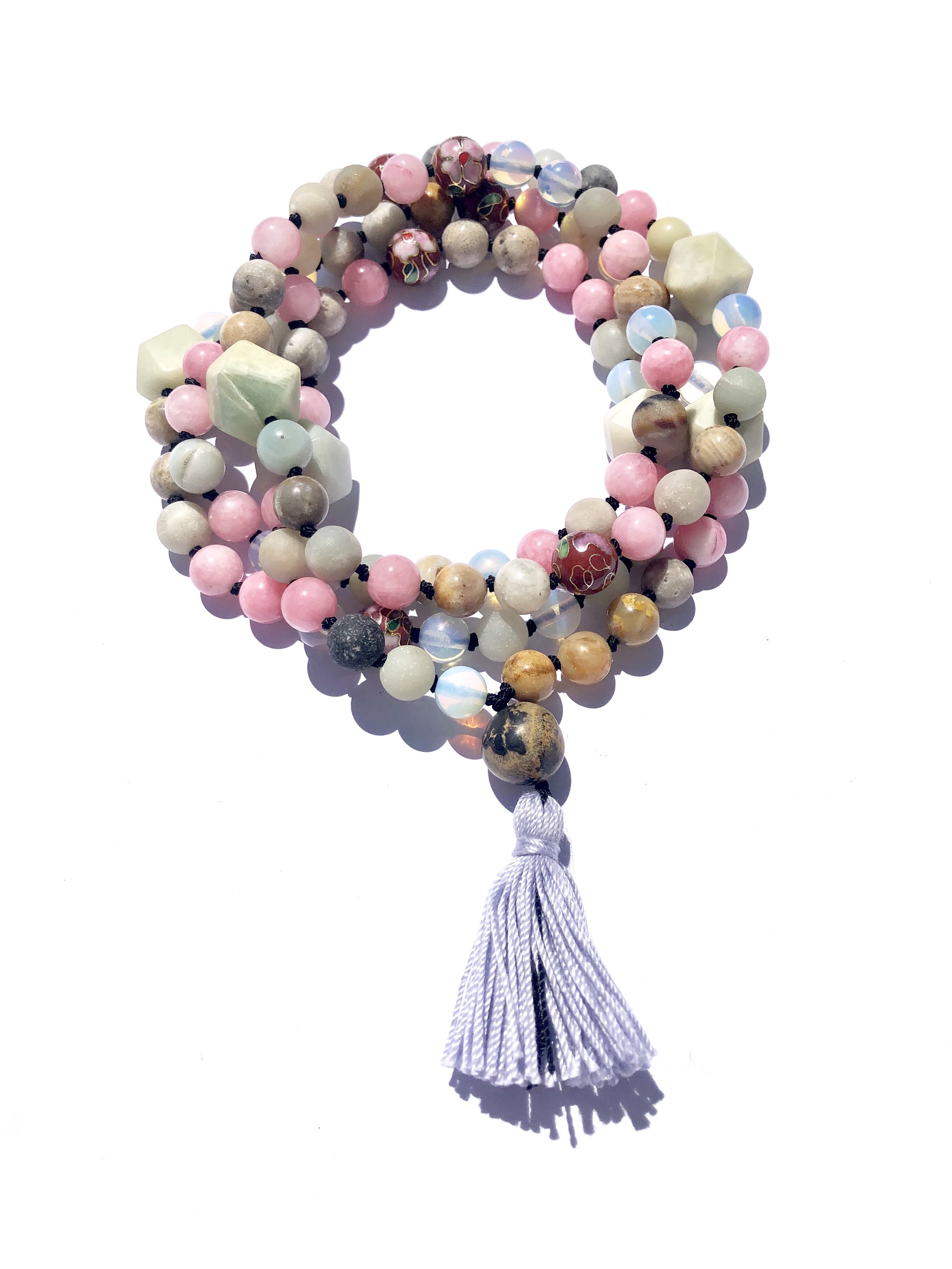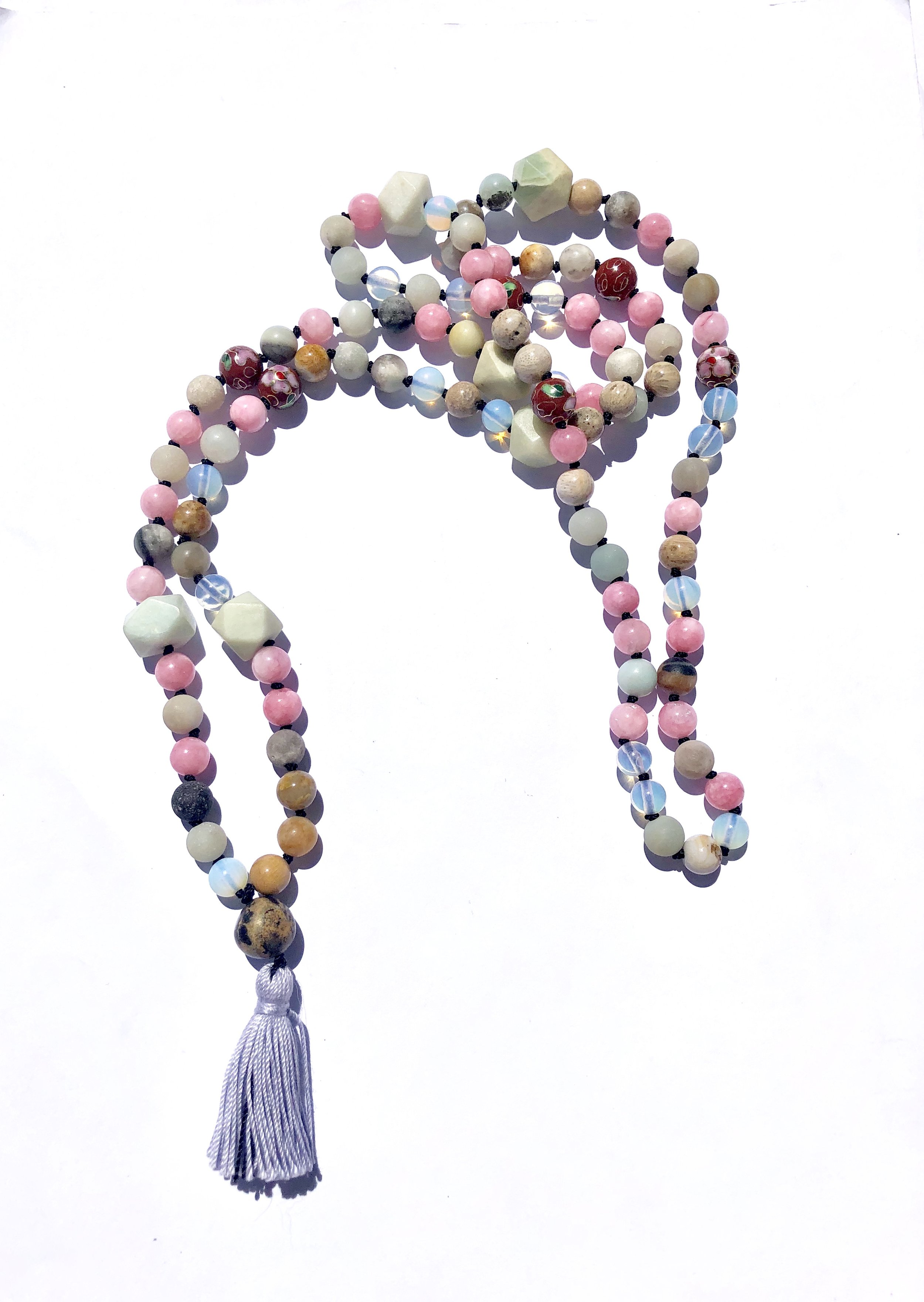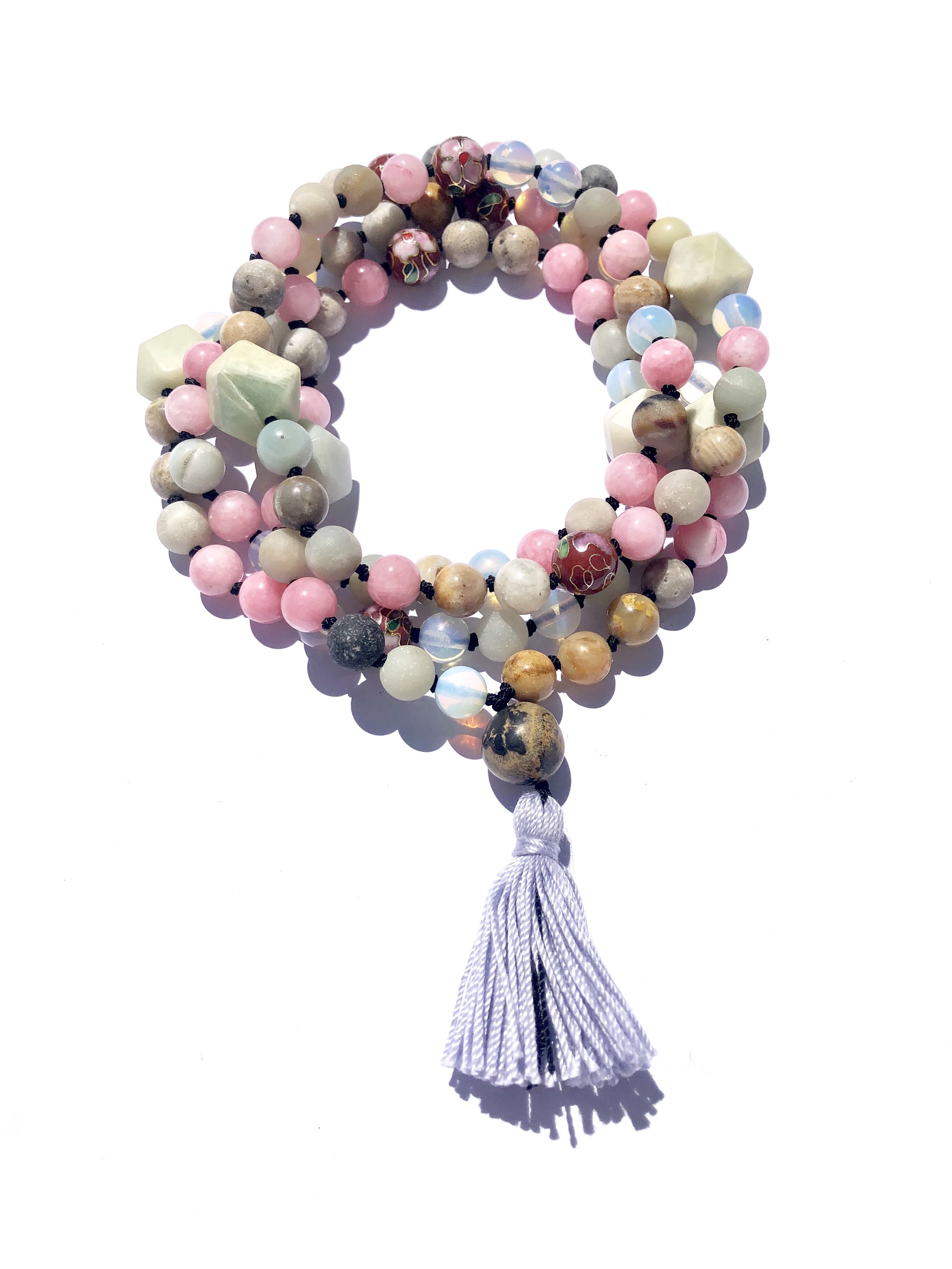 Aventurine, Amazonite, Opalite, Jasper, Afghani Jade & Rose Metal Bead Mala
Aventurine is a great stone to help encourage decision making and leadership. Aventurine also stimulates your creative energies, while stabilizing our mind and body. This stone can protect and nourish the Heart Chakra, helping to alleviate anger and uncertainty. Wearing this stone promotes a great feeling of wellness and happiness.
Jasper is a supreme nurturer. It brings tranquility and wholeness; aligning the chakras and aura. It can facilitate shamanic journey and dream recall. Jasper is a protection stone and it provides balance for Yin & Yang. It aligns the physical, emotional and mental bodies. Encouraging honesty within you.
Amazonite has a powerful filtering action. It absorbs microwaves, cell phone emanations & protects against electromagnetic pollution. It is an extremely soothing stone & filters information. It calms the brain & nervous system; aligning the physical body. Amazonite balances the masculine & feminine energies & many aspects of the personality. It opens the Heart Chakra & enhances loving communication.
Jade is a symbol of purity & serenity. It attracts good luck, friendship & love. This stone soothes the mind and stimulates ideas. It is a powerful stone for the Heart Chakra. It is a protective stone which keeps the wearer from harm & brings harmony.