Unakite, Garnet & Jasper Choker Mala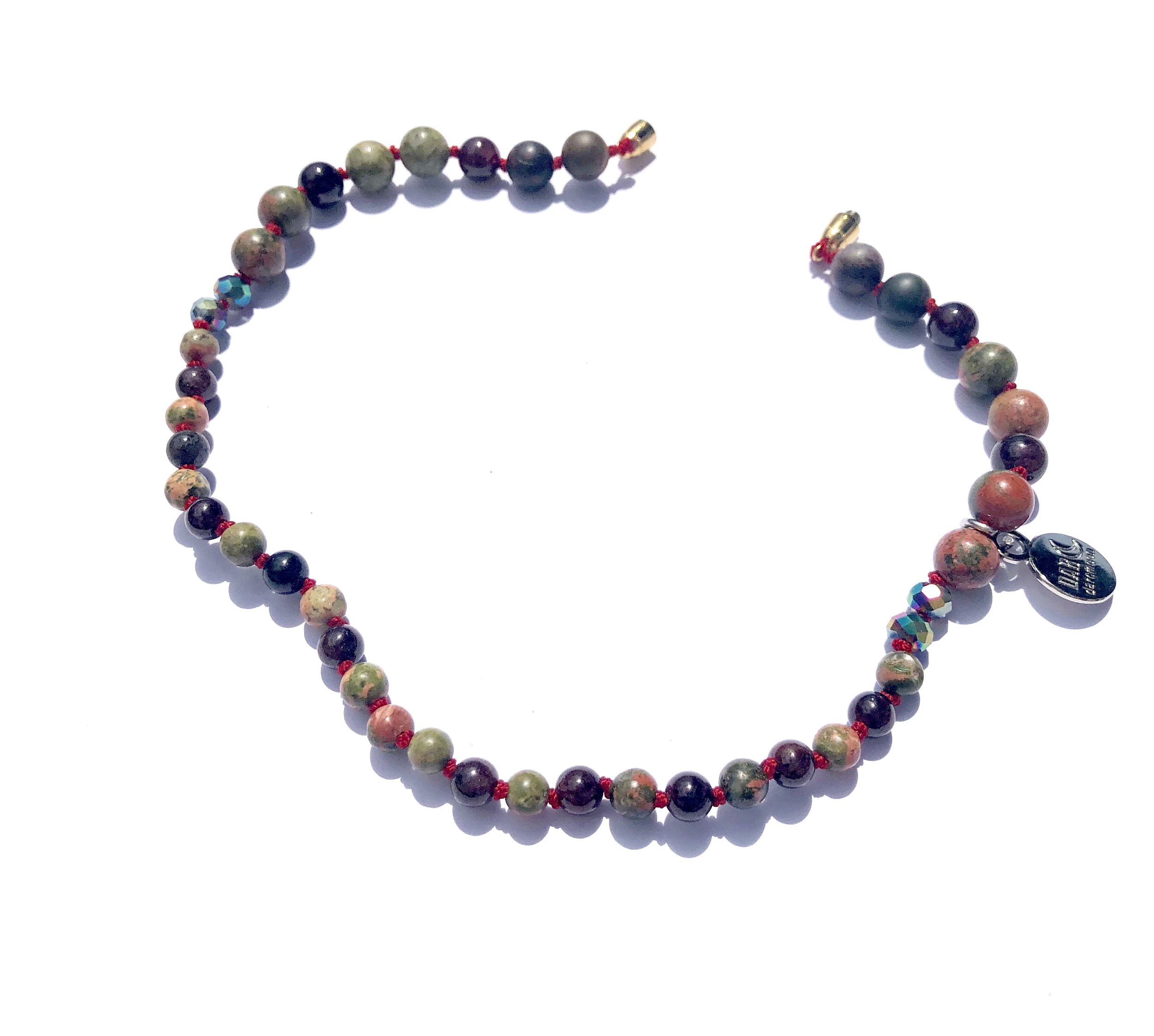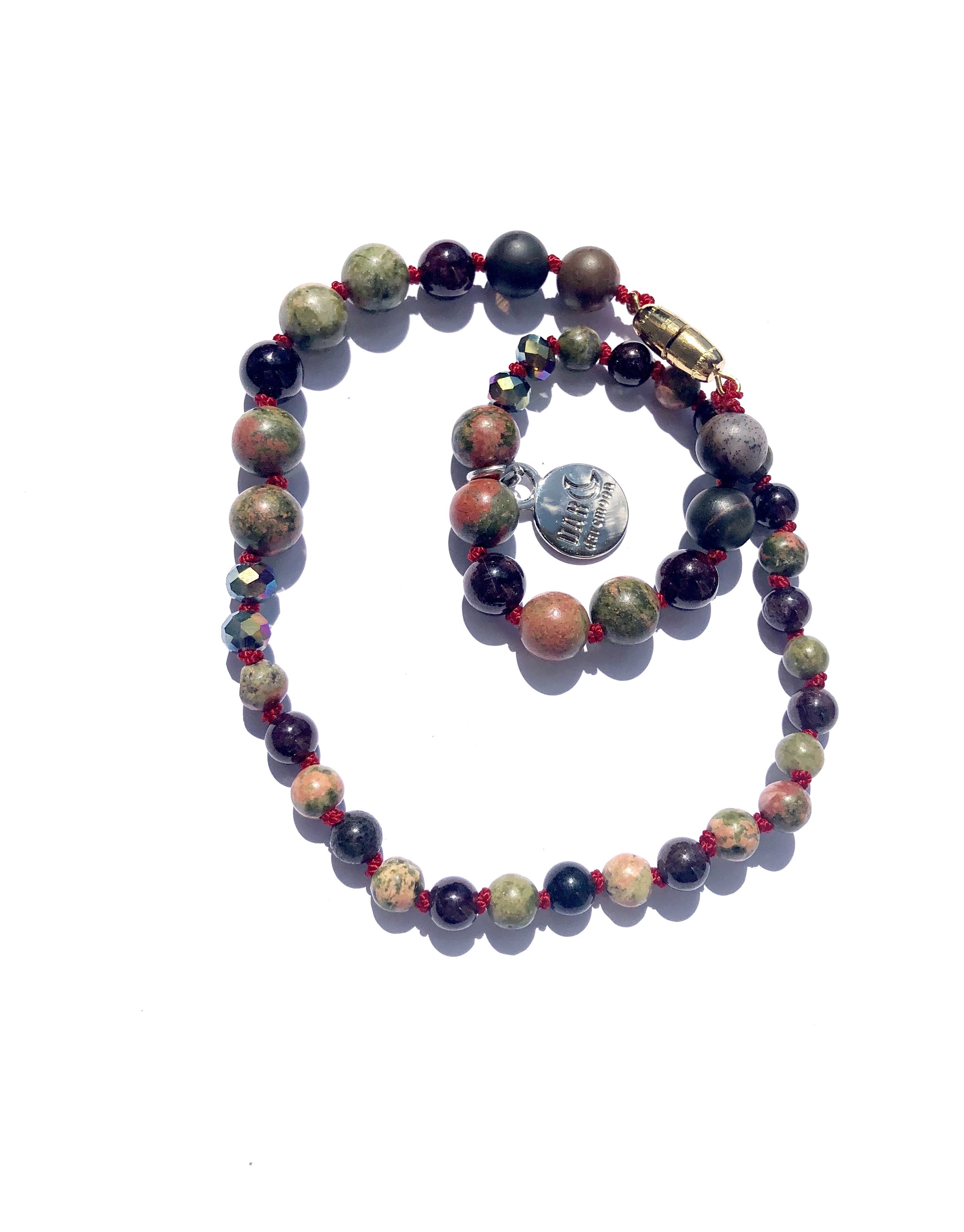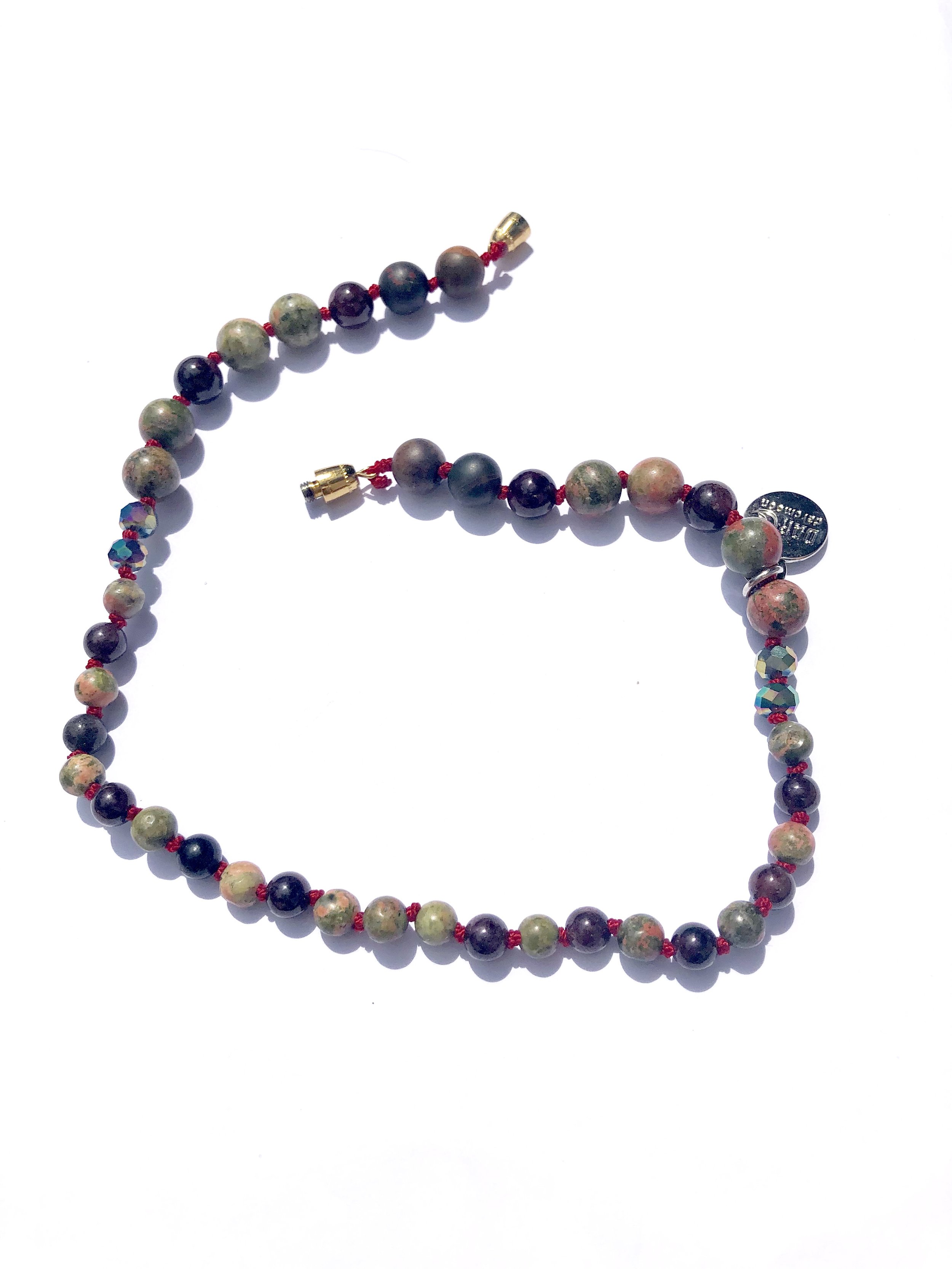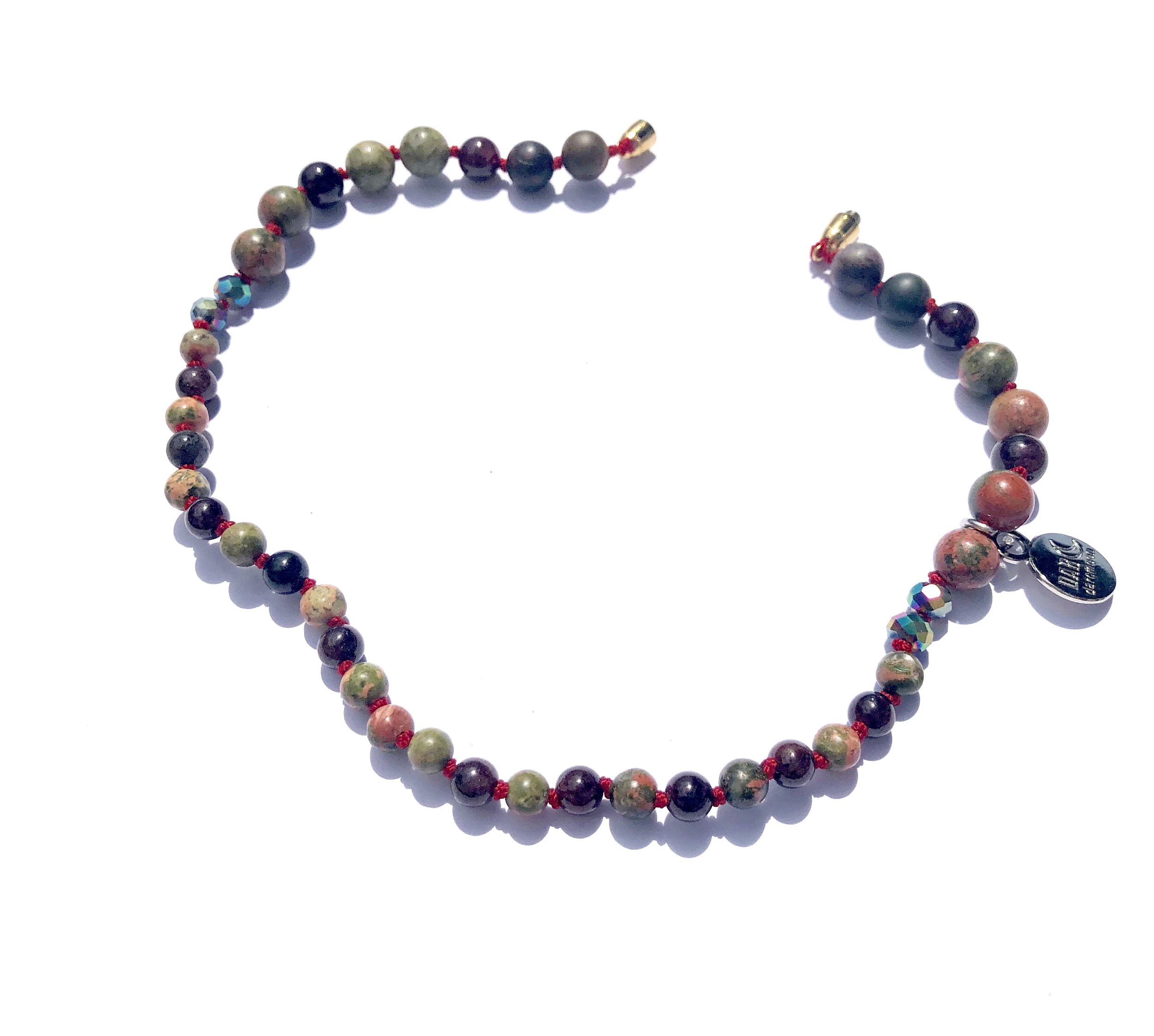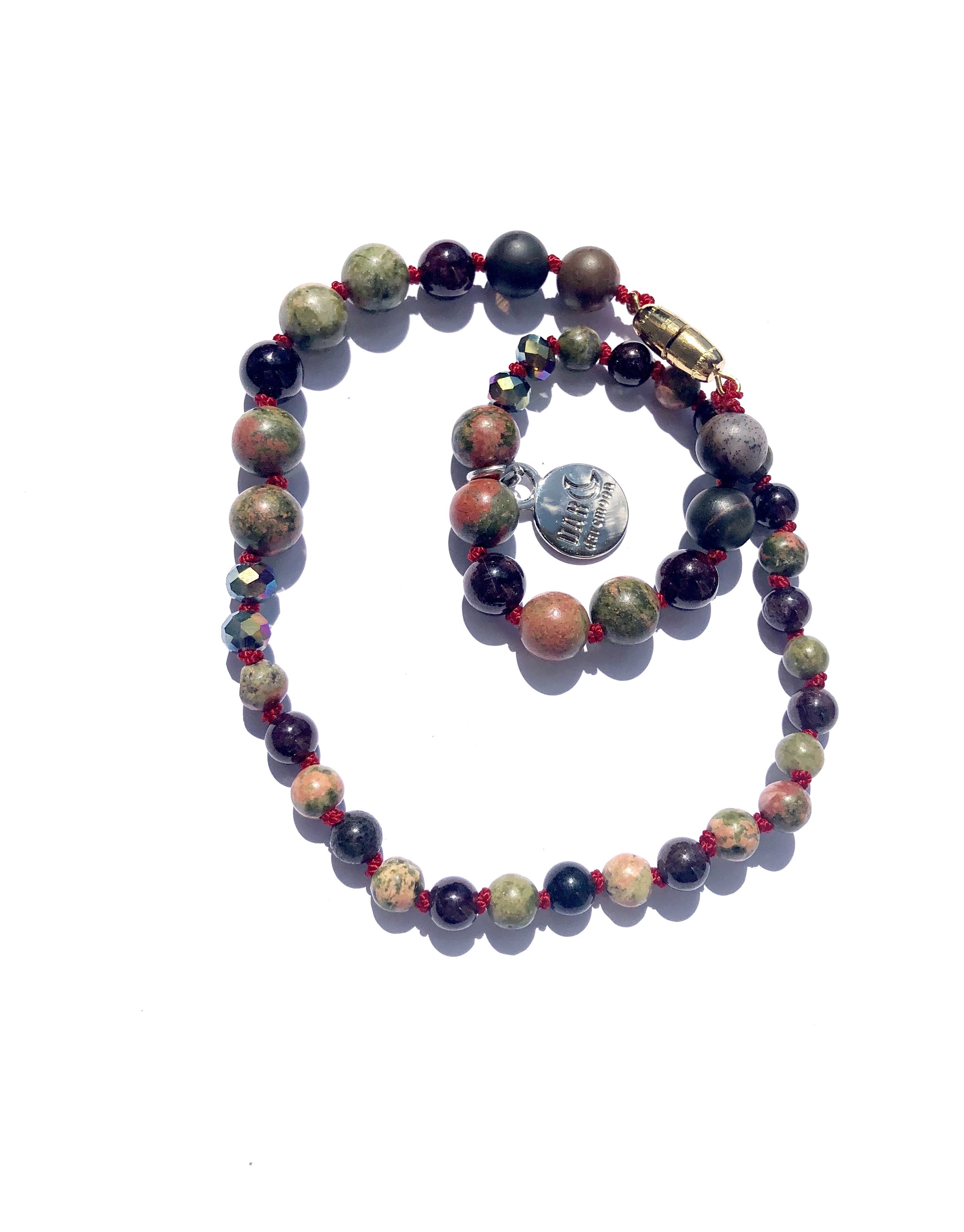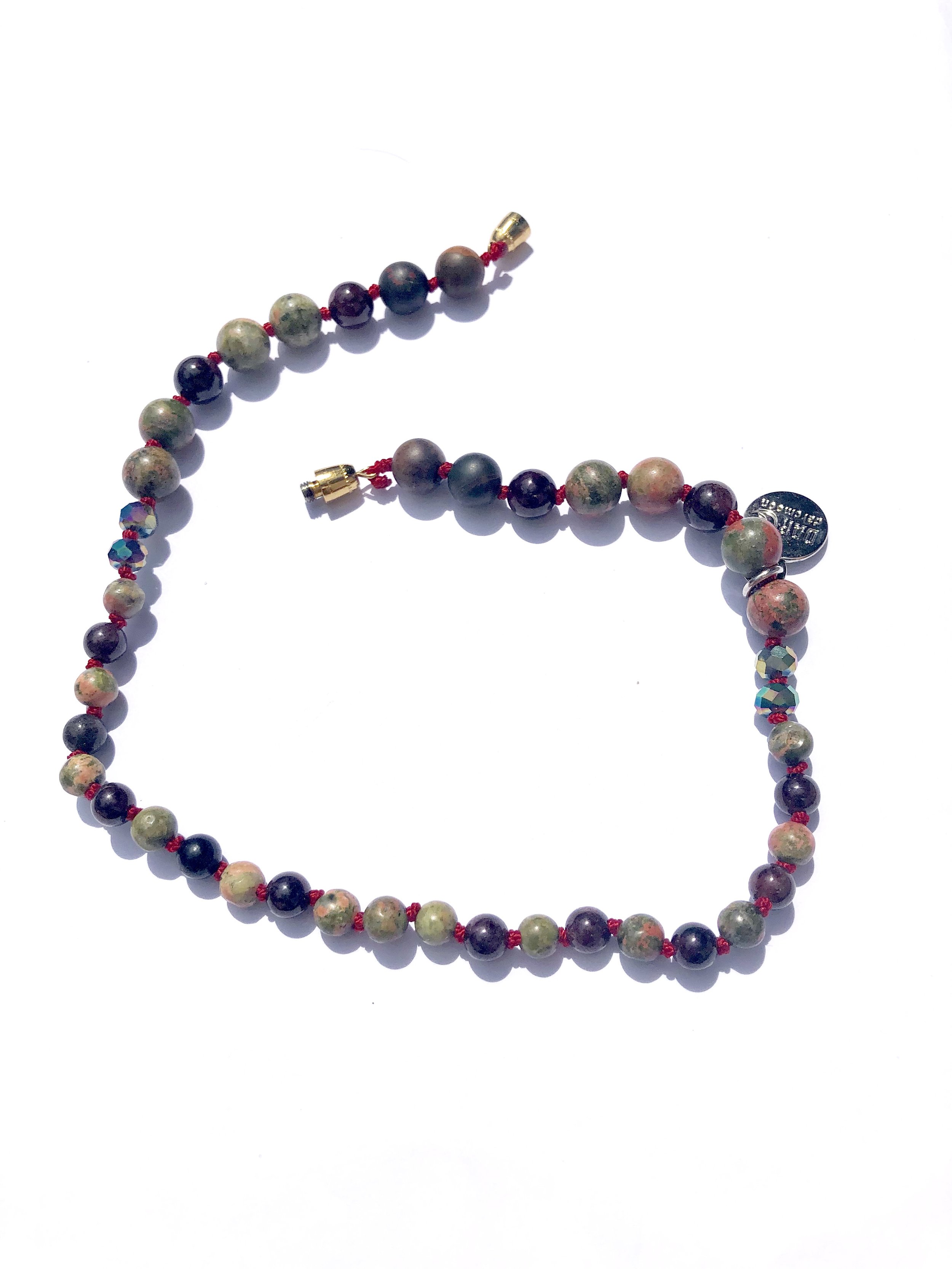 Unakite, Garnet & Jasper Choker Mala
Unakite is a stone of vision. It can balance our emotions; allowing us towards our spiritual endeavors. It can open our psychic visions & inner potential. Unakite is a healing stone, a symbol of re-birth & regeneration.
Garnet is an energizing & regenerating stone. It cleanses the chakras. Garnet inspires love & devotion. Balancing the sex drive & alleviates emotional disharmony. It is the stone of commitment. Garnet sharpens your perception of yourself & other people.
Jasper is a supreme nurturer. It brings tranquility & wholeness; aligning the chakras & aura. It can facilitate shamanic journey & dream recall. Jasper is a protection stone & it provides balance for Yin & Yang. It aligns the physical, emotional & mental bodies. Encouraging honesty within you.