Agate, Lava Rock & Smoky Quartz Mala Keychain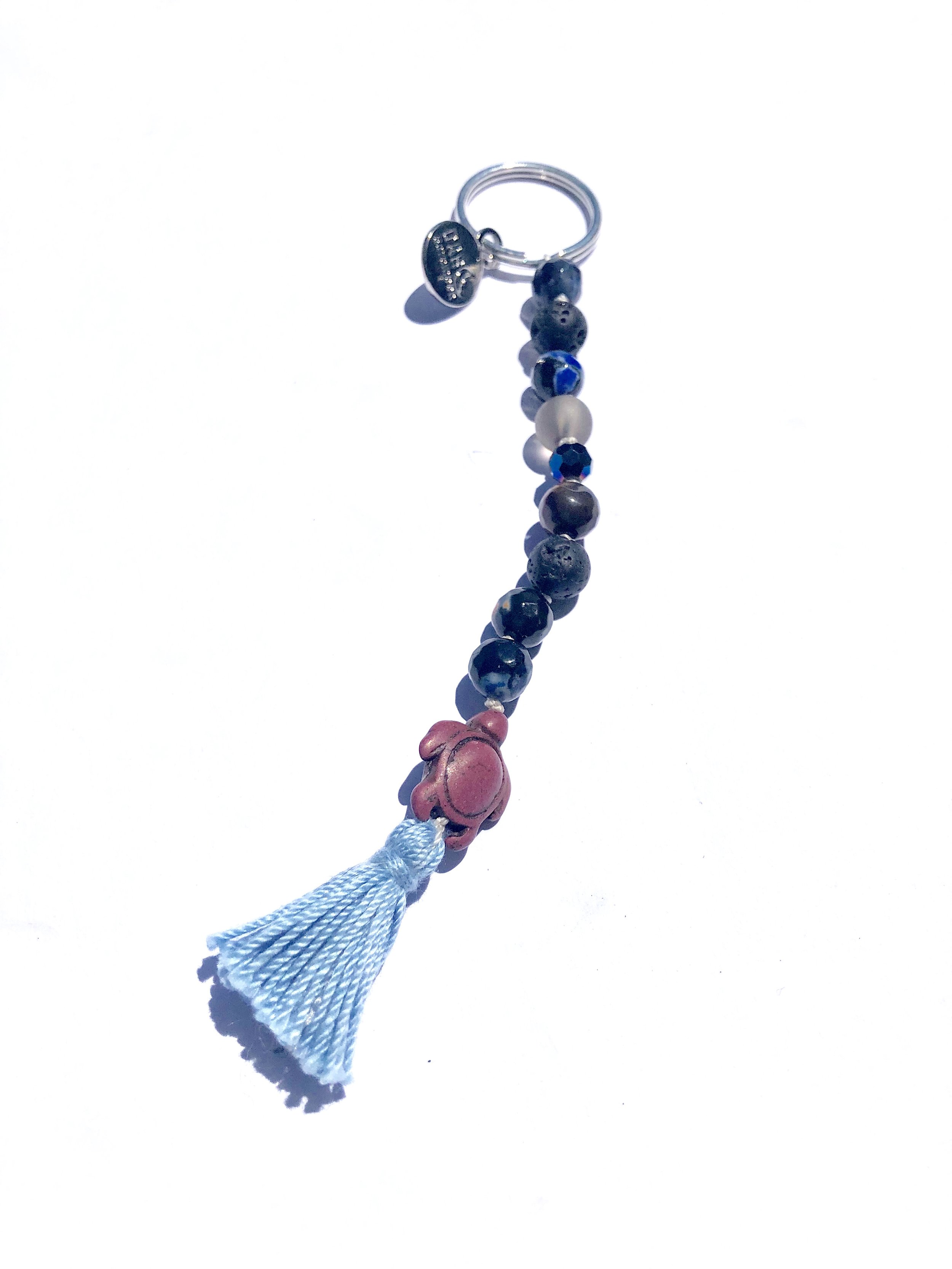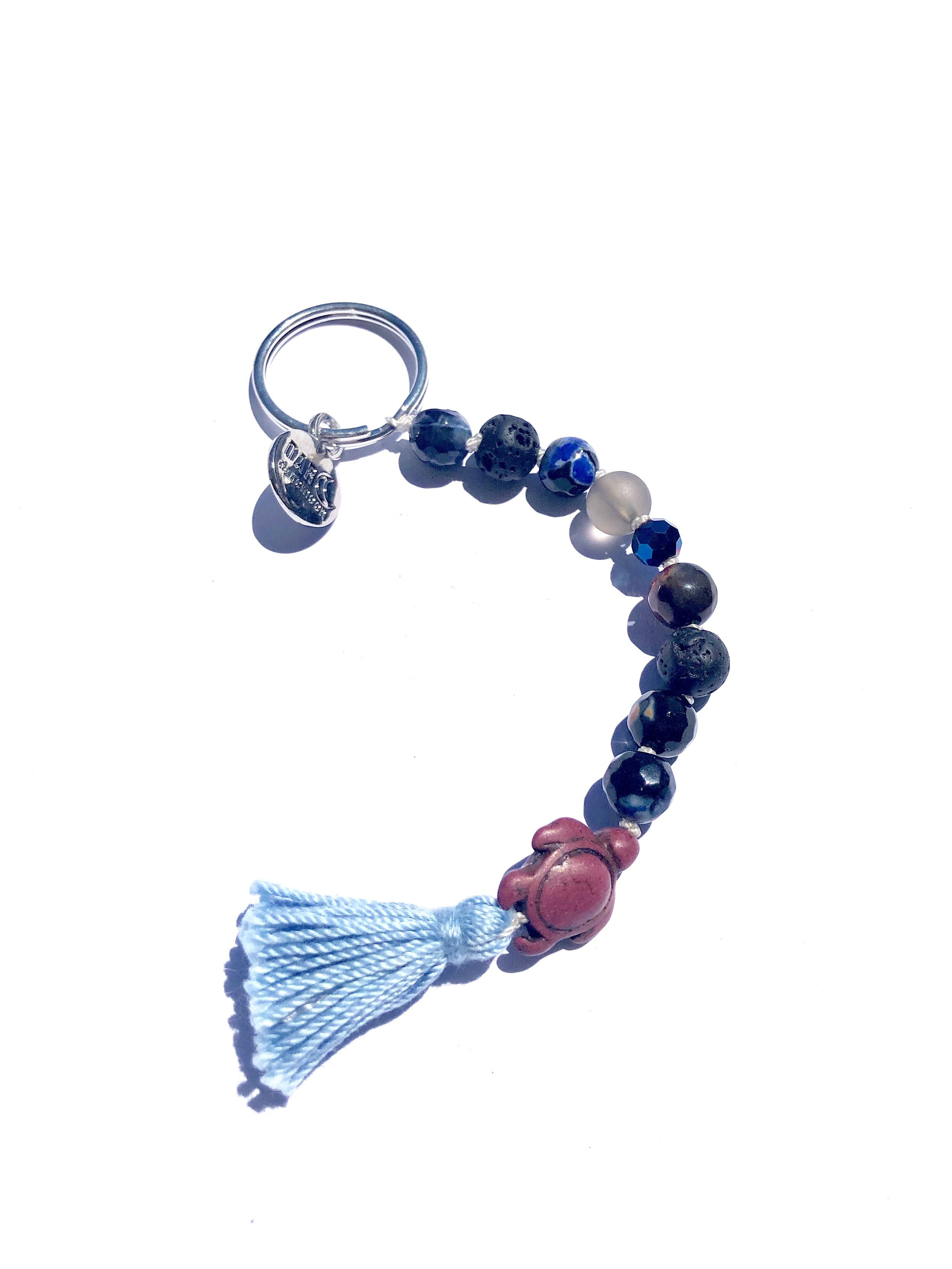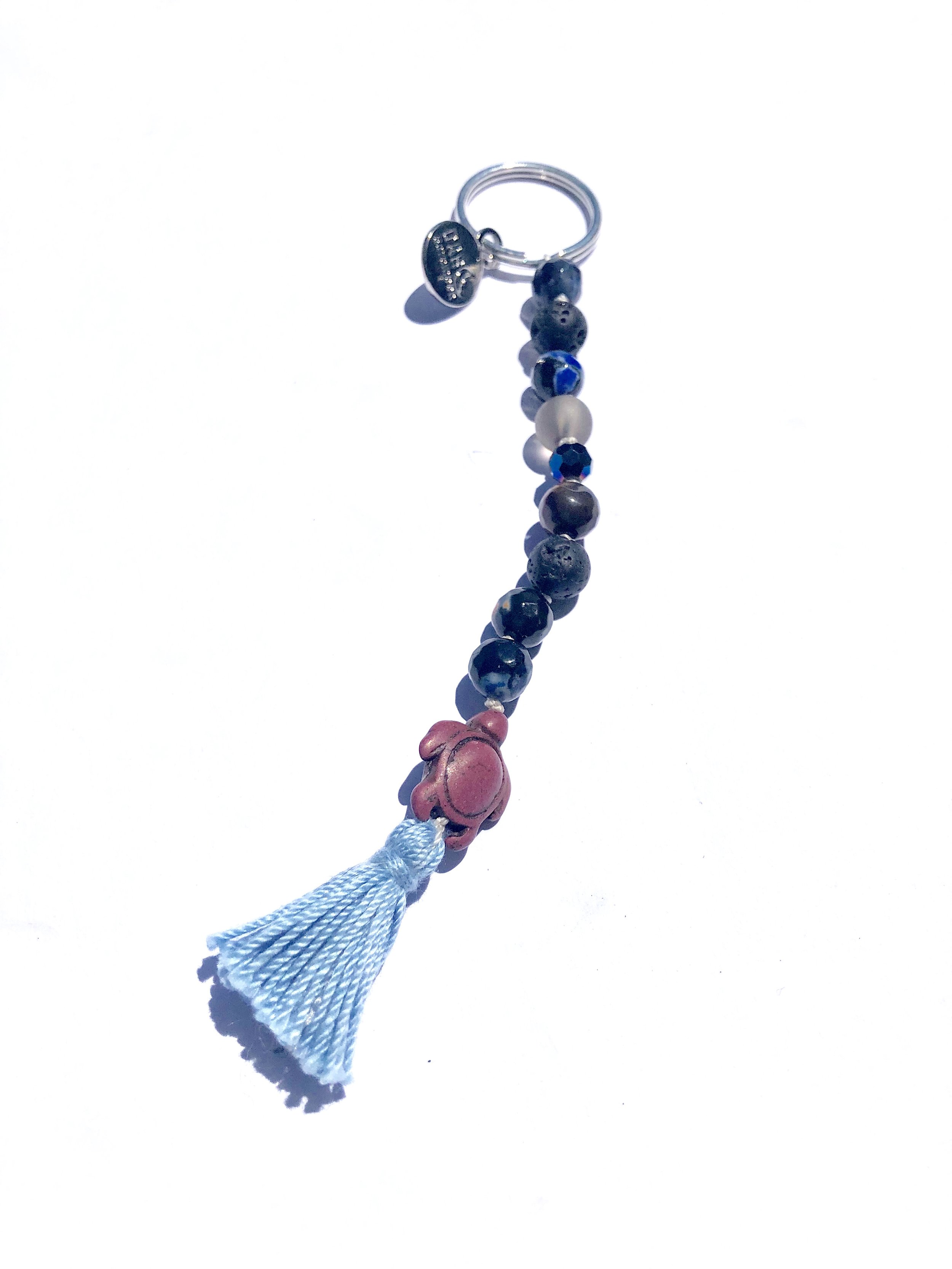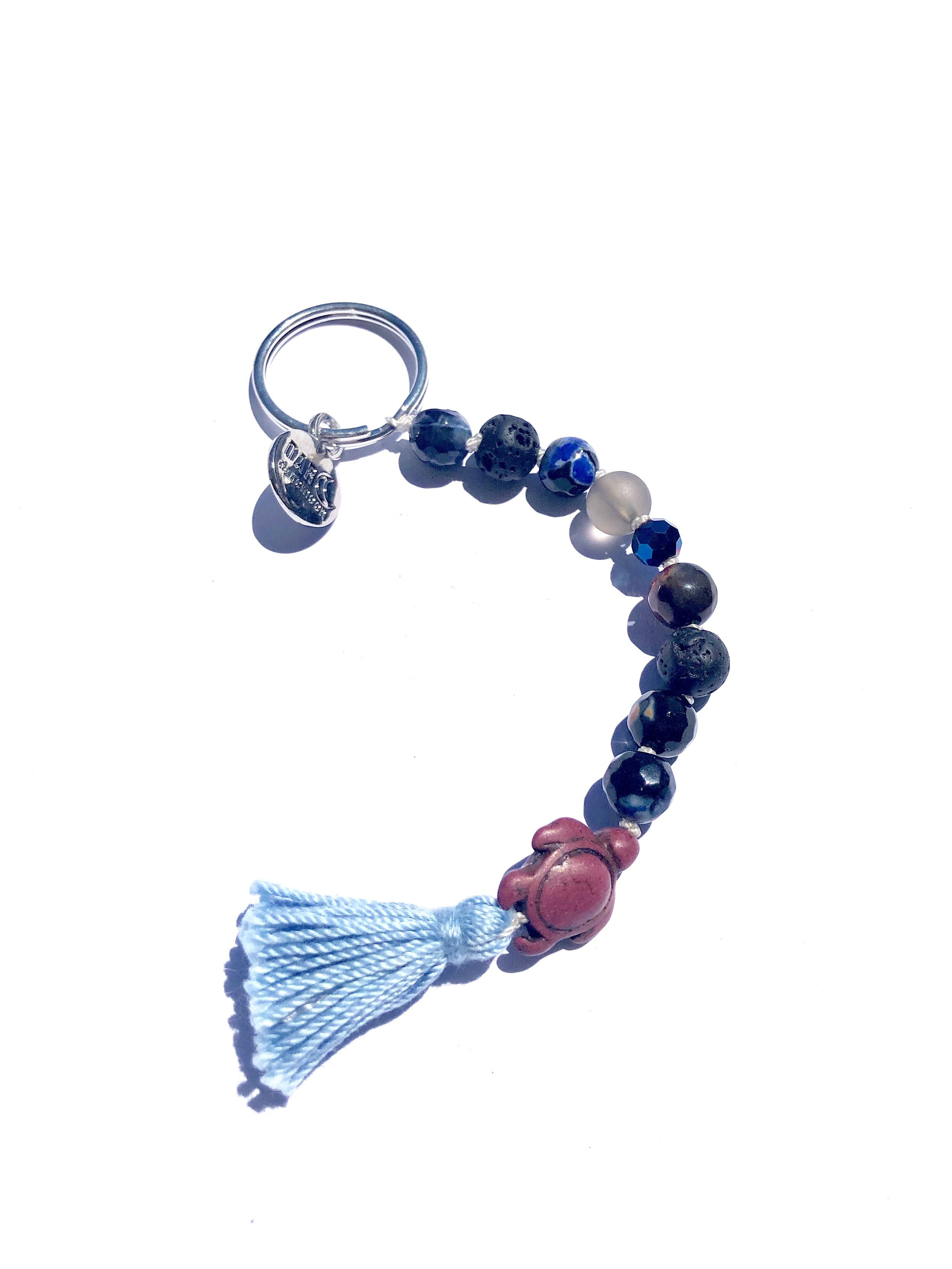 Agate, Lava Rock & Smoky Quartz Mala Keychain
Agate is a grounding stone. It brings emotional, physical & intellectual centering & stabilizing energy. Agate has the power to harmonize yin & yang; the positive & negative forces that hold the universe in place. It is a soothing & calming stone that brings great strength and self-analysis. It stabilizes the aura, activating the Root Chakra.
Lava Rock comes directly to us from the center of the Earth. It is highly effective in grounding & connecting us to our ancestral roots. It is the most primordial stone you can wear or use for mediation. Lava has a way of calming the mind & emotions, it is a potent healer. Lava is effective in stabilizing the Root Chakra, which helps us to make decisions & trust those decisions.
Smoky Quartz is one of the most efficient grounding & anchoring stones, which is great to use during meditation. It has a strong link with the Earth & Base Chakras. It is great for stress & aids with toleration during difficult times. It has a grounding spiritual energy & gently neutralizes negative situations.