Agate, Aventurine, Amethyst & Skull - Kali Mala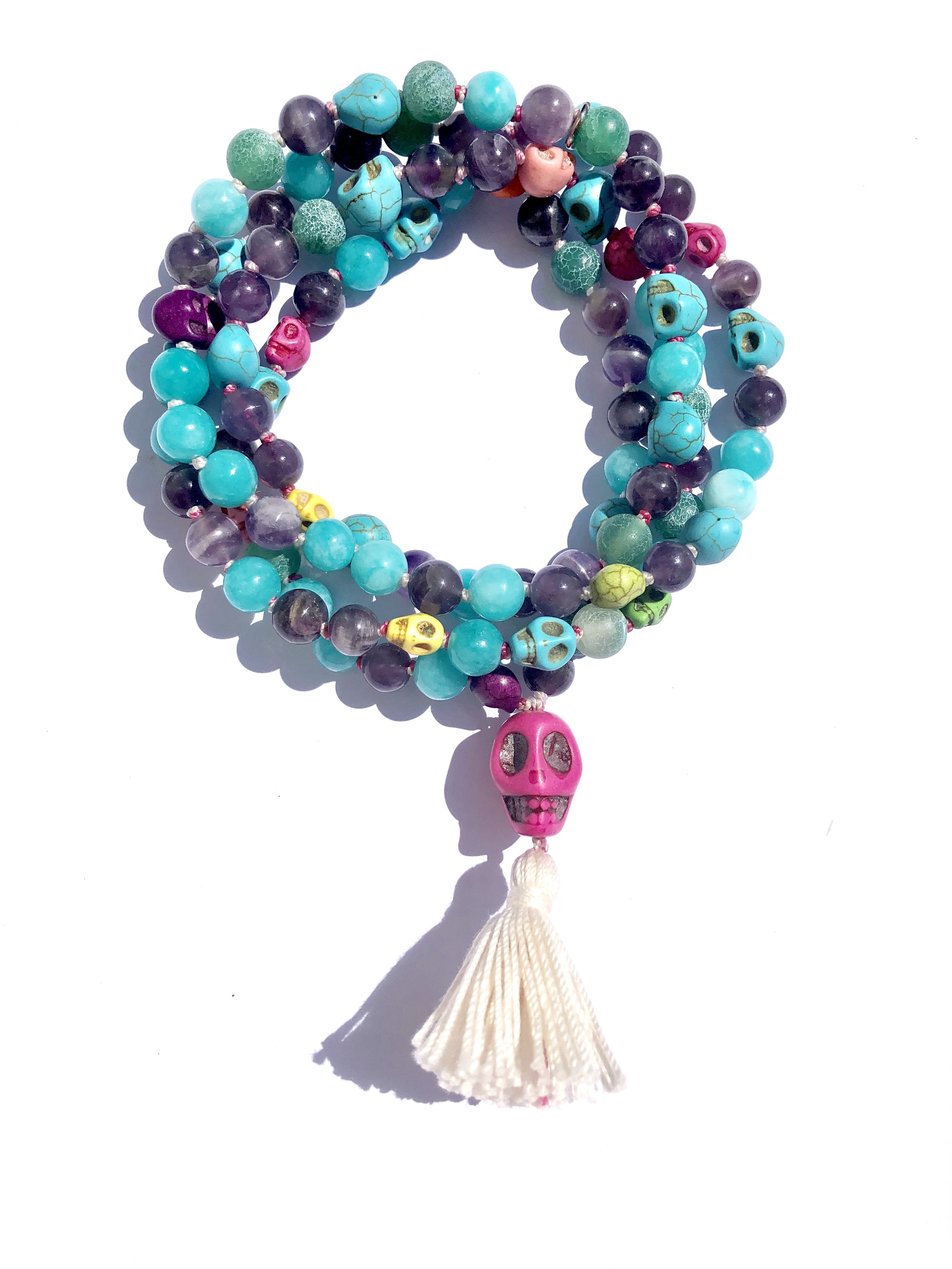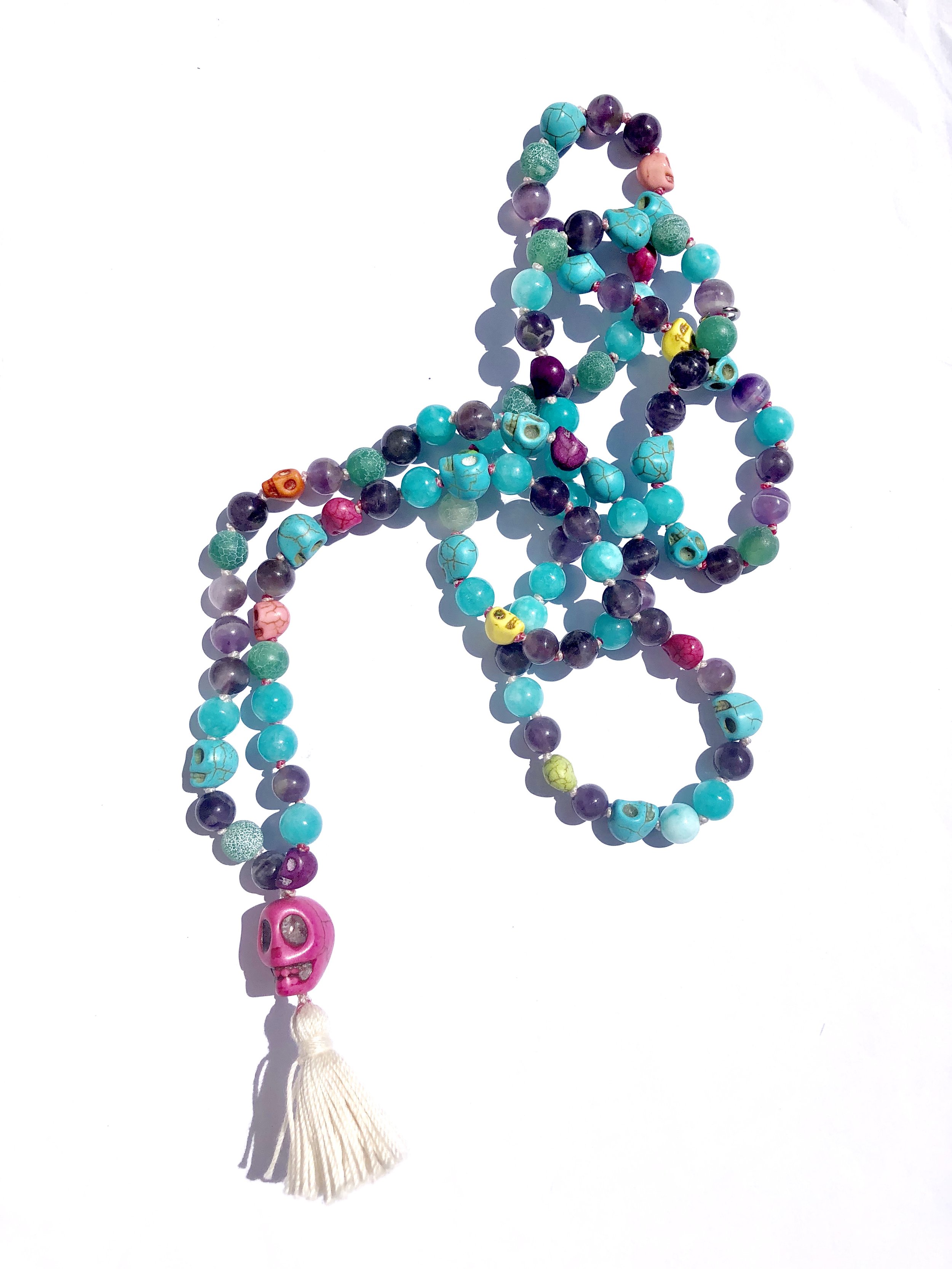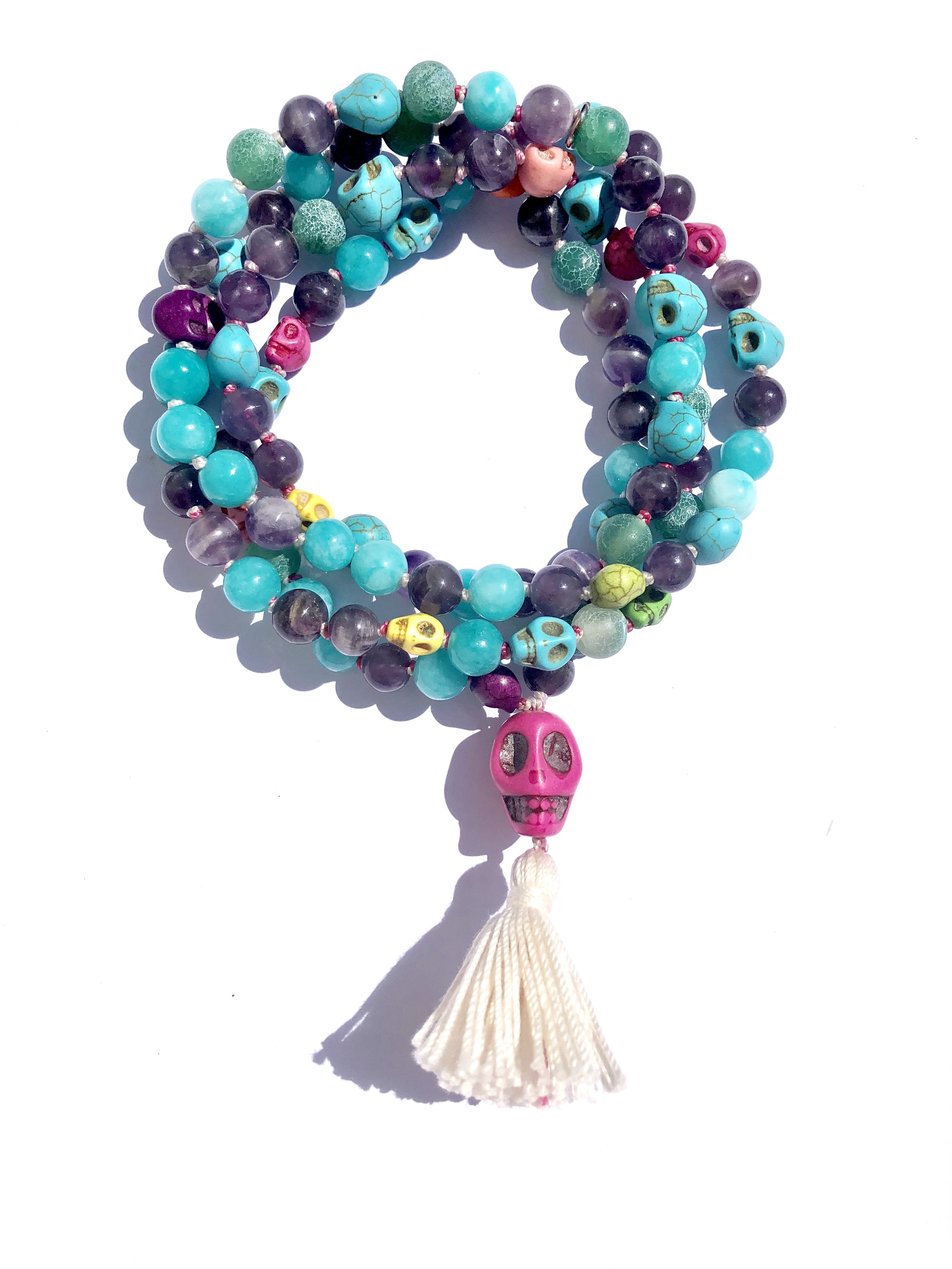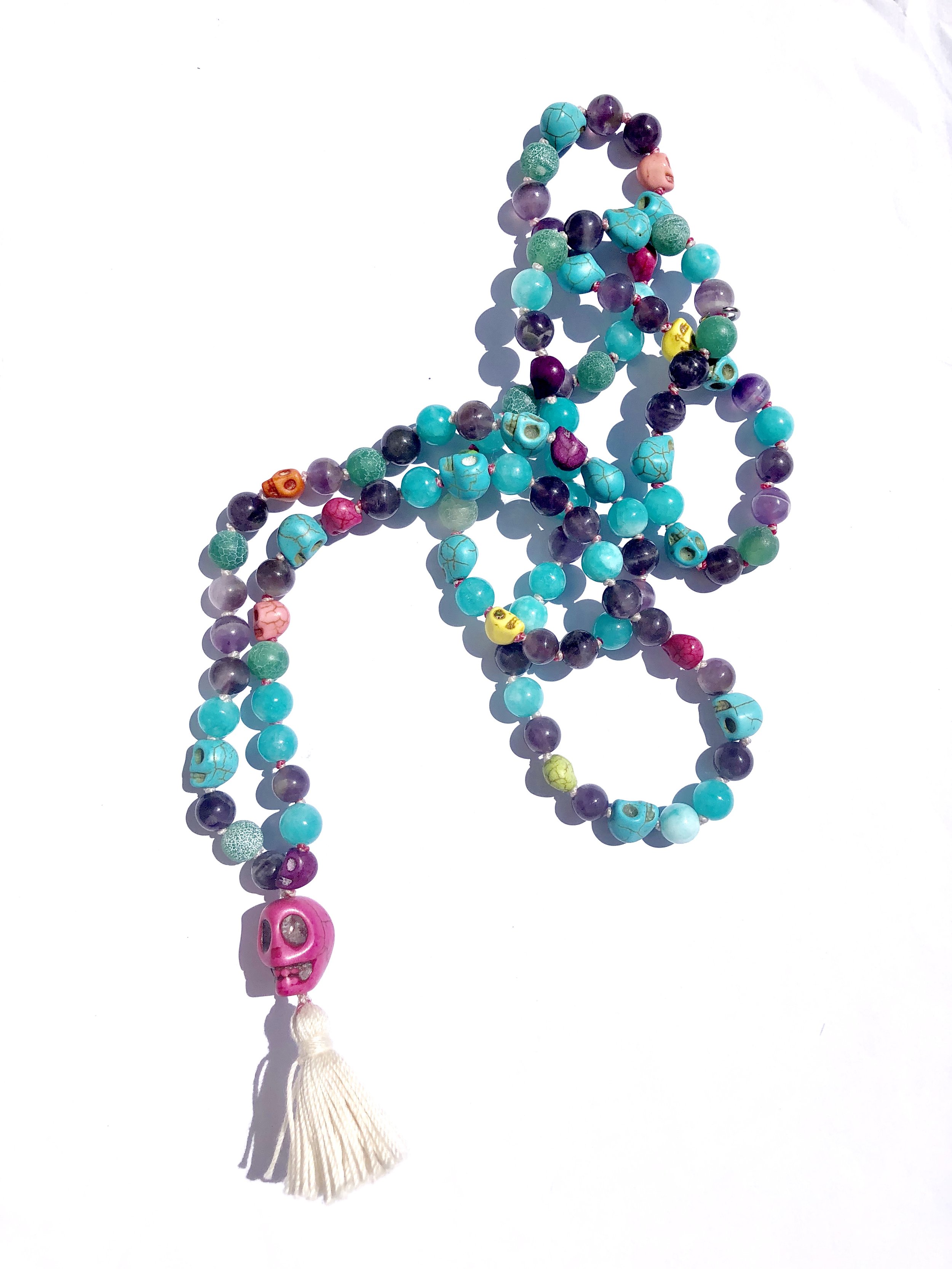 Agate, Aventurine, Amethyst & Skull - Kali Mala
Agate is a grounding stone. It brings emotional, physical and intellectual centering & stabilizing energy. Agate has the power to harmonize yin & yang; the positive & negative forces that hold the universe in place. It is a soothing and calming stone that brings great strength and self-analysis. It stabilizes the aura.
Aventurine is a great stone to help encourage decision making and leadership. Aventurine also stimulates your creative energies, while stabilizing our mind and body. This stone can protect and nourish the Heart Chakra, helping to alleviate anger and uncertainty. Wearing this stone promotes a great feeling of wellness and happiness.
Amethyst is an extremely powerful & protective stone with high spiritual vibrations. It guards against psychic power. Its serenity enhances higher states of consciousness & meditation. Amethyst has strong healing powers. It eases headaches & releases tension. It is an excellent cleanser for the blood. Also, enhances memory & improves motivation. Amethyst stimulates the Crown & Throat Chakra.
Kali Mala -The skull as worn by the Hindu Goddess Kali symbolizes liberation, knowledge & wisdom. Kali carries a fierce love that destroys demons and the part of our ego that deceives and creates troubling thoughts. Freeing us of our lurking fears by giving us the strength to face inner darkness to bring those fears to the light of consciousness