Ruby Zoisite, Lapis Lazuli, Agate & Rainbow Agate Mermaid Mala Choker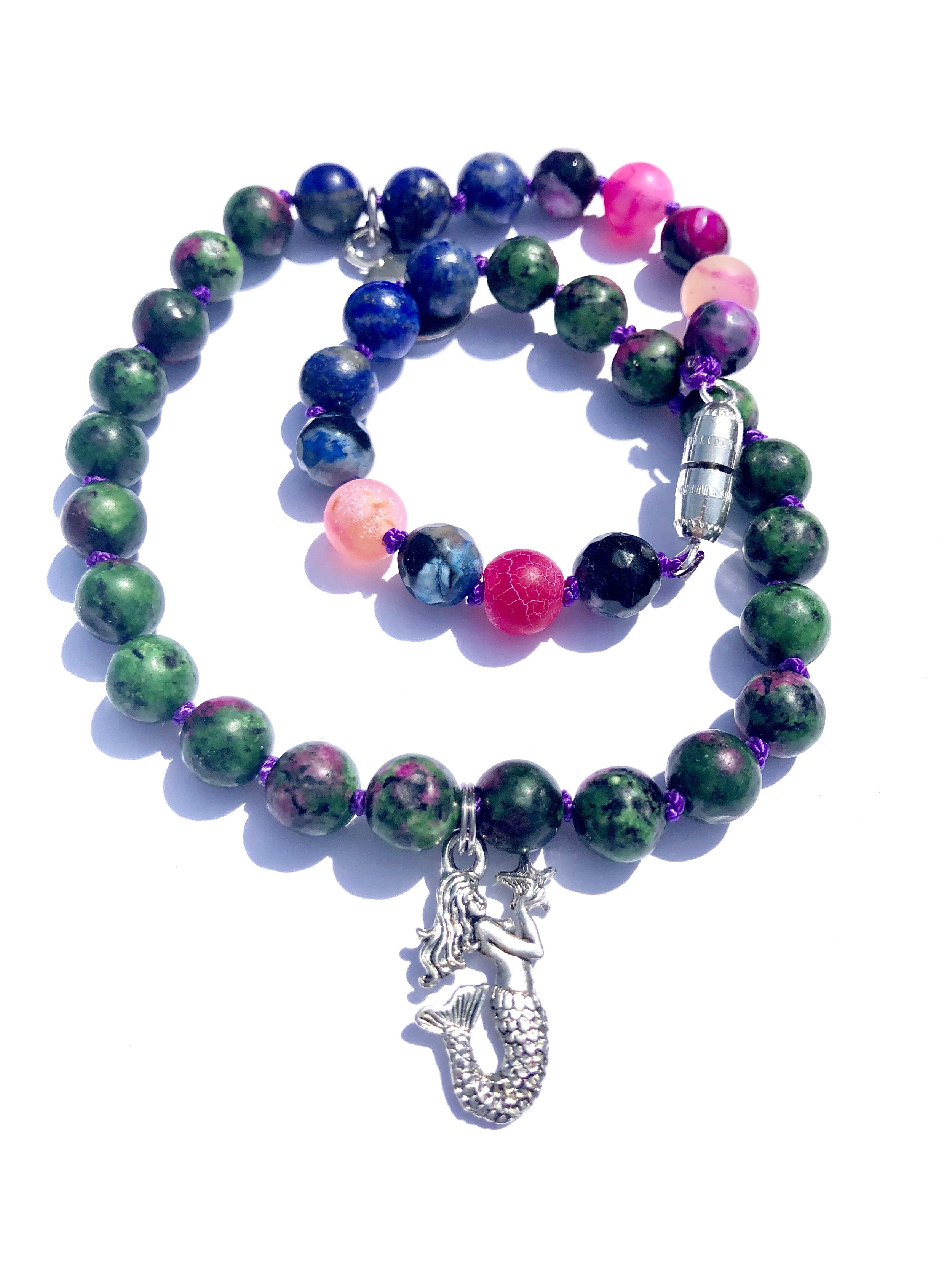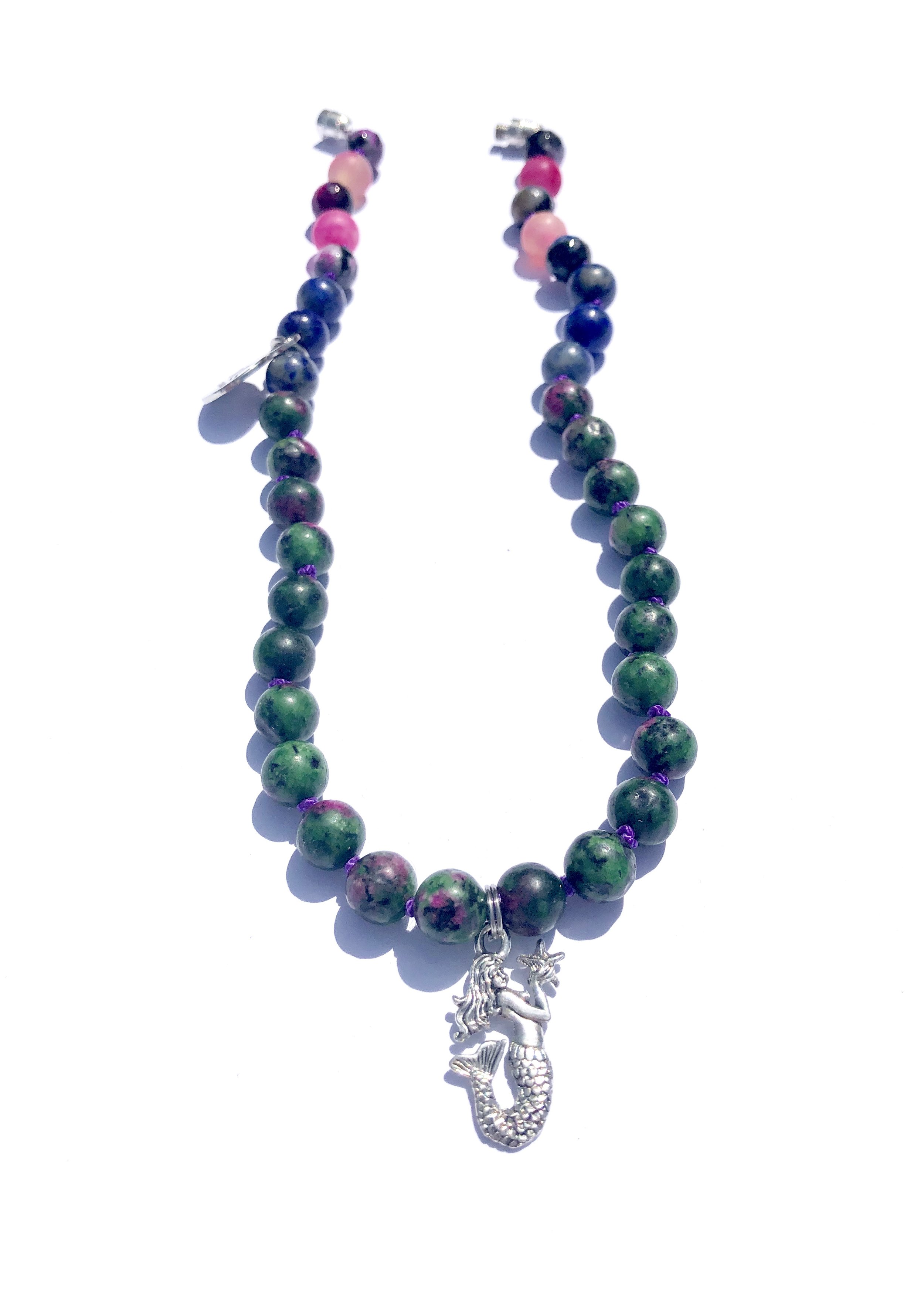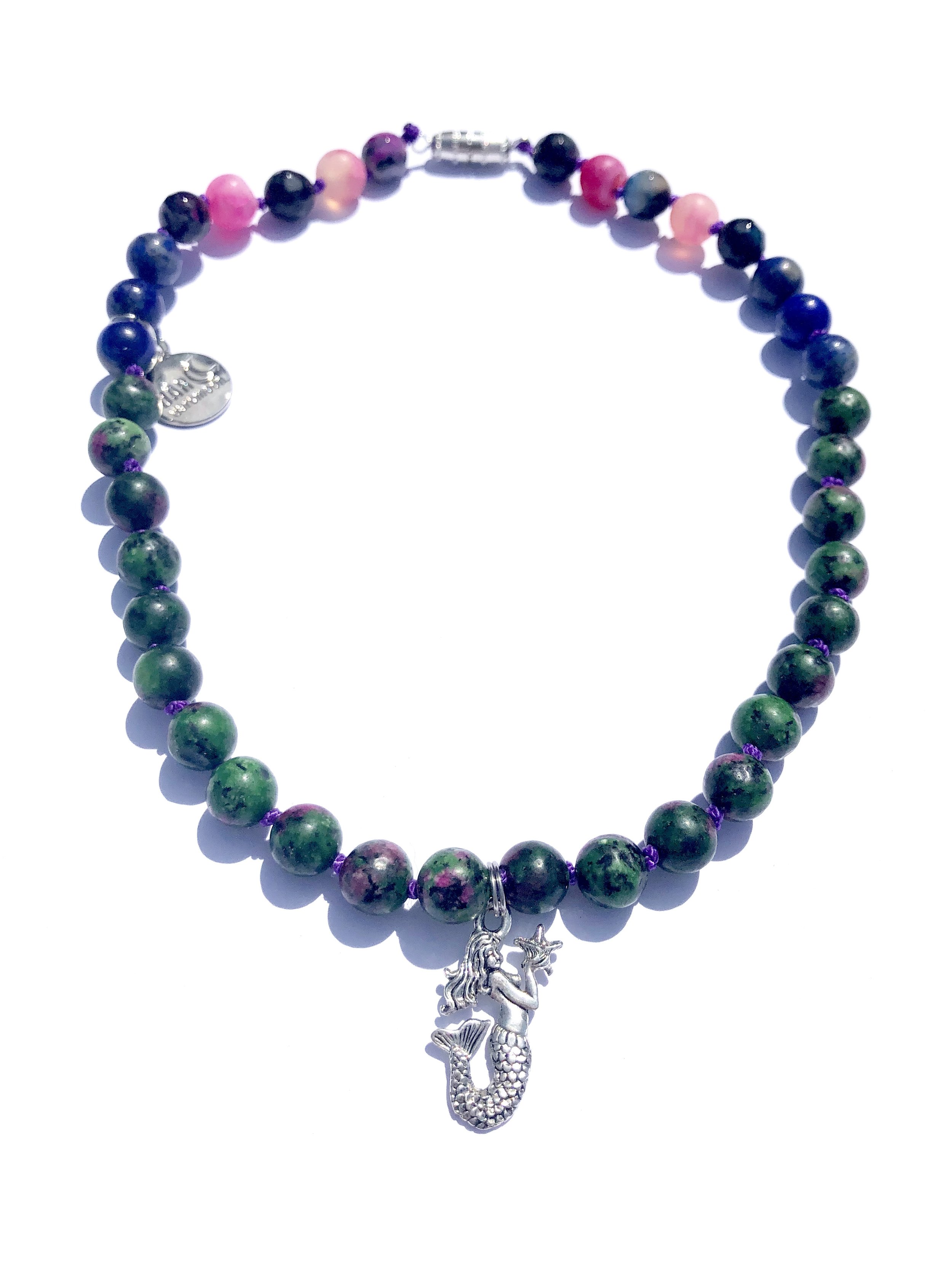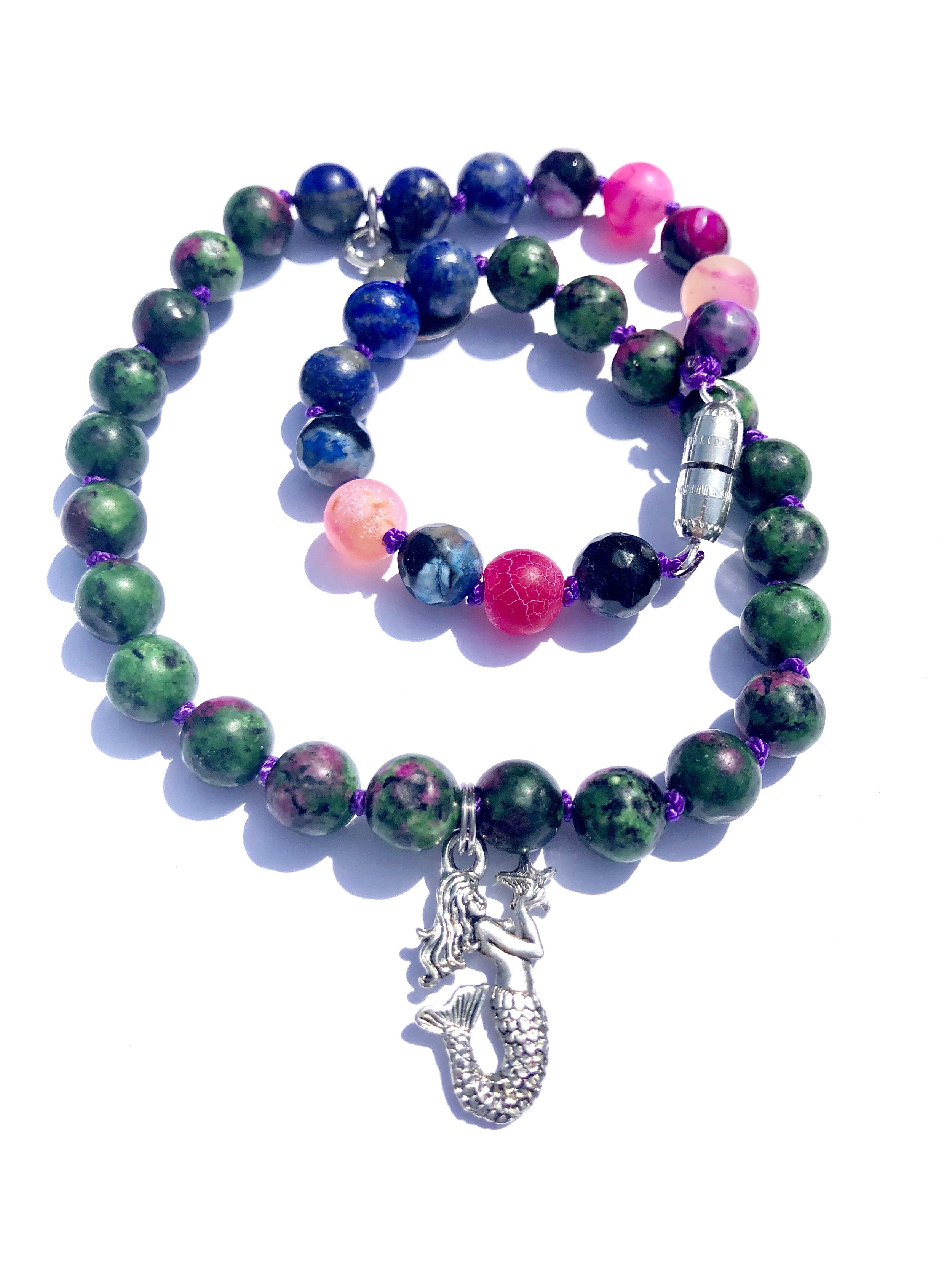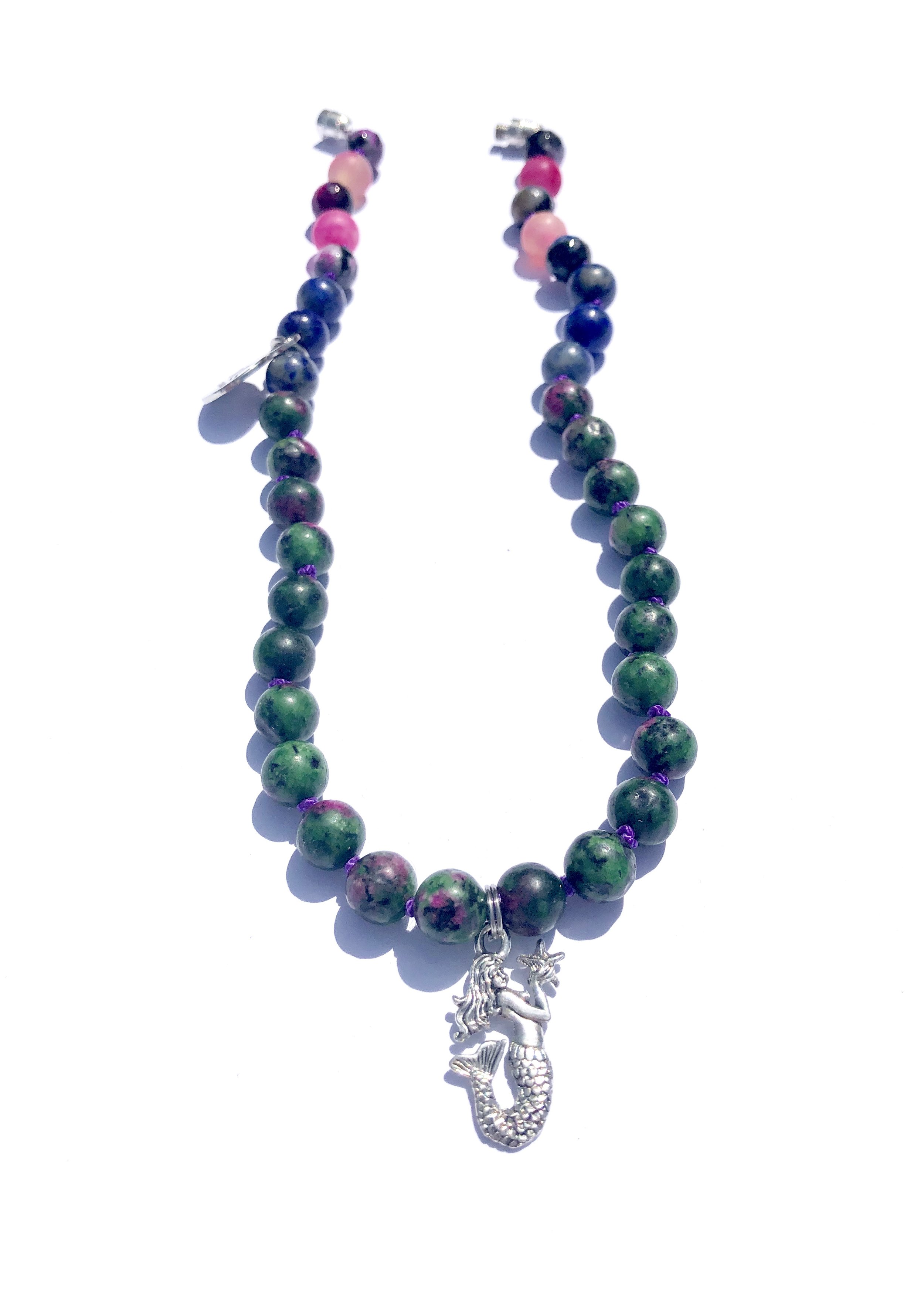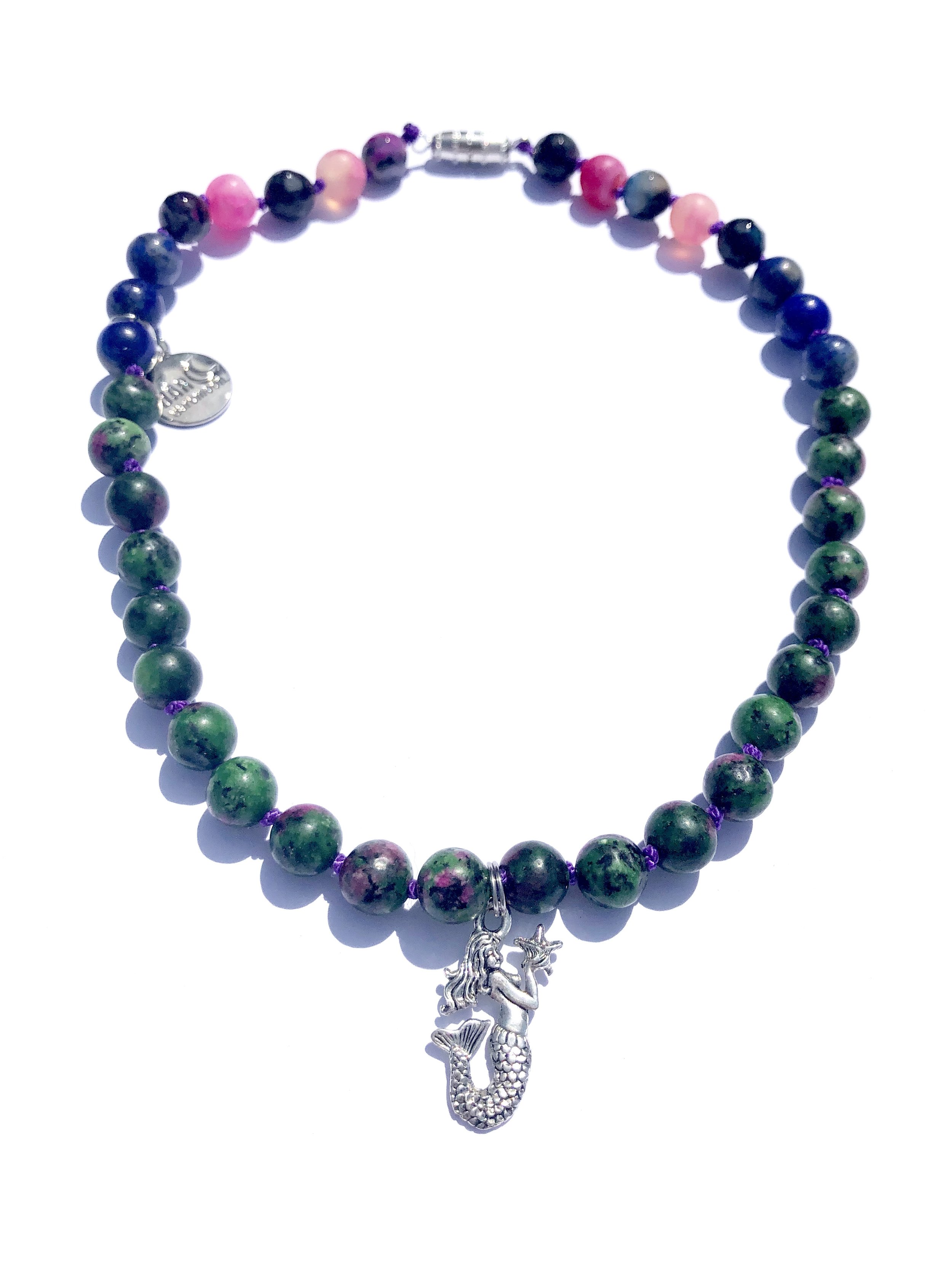 Ruby Zoisite, Lapis Lazuli, Agate & Rainbow Agate Mermaid Mala Choker
Ruby Zoisite is a magical stone, it allows you to access your highest psychic abilities. It is the stone of empowerment. It enables you to better utilize your talents and abilities of the mind. It stimulates the Crown Chakra as well as the Heart Chakra.
Lapis Lazuli is known to be one of the oldest spiritual crystals. It is a powerful crystal for activating the higher mind and enhancing intellectual ability. It is an excellent stone for stimulating wisdom and good judgement. It stimulates the desire for knowledge, truth and understanding, and aids the process of learning. It aids in opening the Third Eye Chakra and balancing the Throat Chakra.
Rainbow Agate brings abundance & fullness to all areas of life, including business & agriculture. It can be used to enhance the yield of crops or to maintain the health of house plants. It creates a peaceful environment & encourages the enjoyment of every moment. Rainbow Agate encourages you to remain centered in times of strife or confusion & brings stability.
Agate is a grounding stone. It brings emotional, physical & intellectual centering & stabilizing energy. Agate has the power to harmonize yin & yang; the positive & negative forces that hold the universe in place. It is a soothing & calming stone that brings great strength and self-analysis. It stabilizes the aura, activating the Root Chakra.